So, if you want to document your moments with your loved one, and want to go on an adventure in a foreign country, we've compiled a list of spectacular locations that will help you create your own everlasting memory.
Need a destination wedding photographer? Recommend.sg is the place to find professional pre-wedding photographers that are highly rated by the community. Tell us your preferred destination and get instant quotes from photographers.
1. Iceland
With an abundance of stunning natural landscapes, the majestic grandeur of Iceland is the go-to place if you want to capture barren mountain sceneries, glaciers, vast tundras, the spectacular Skaftafell Ice Cave, and nature's phenomenon: the aurora borealis.
Best of all, Iceland isn't considered a "touristy" place, so you and your photographer can have the right space and angles without worrying about throngs of tourists in the frame.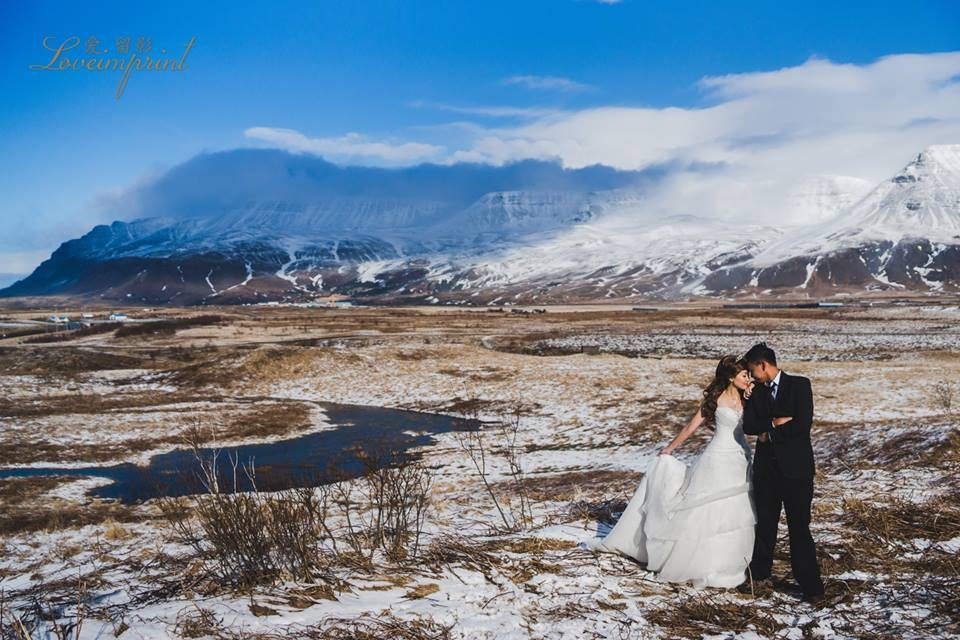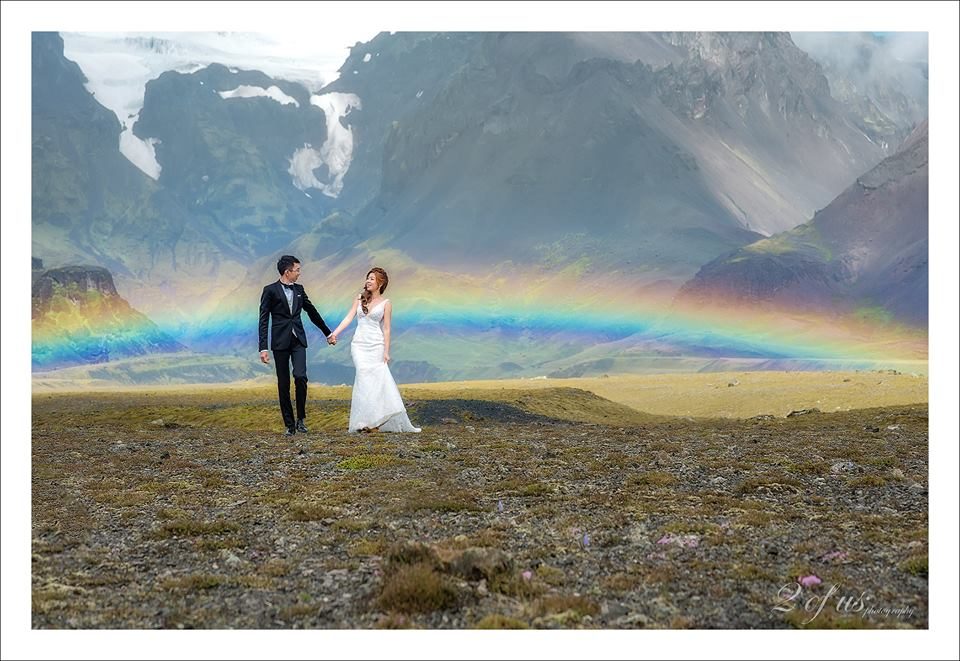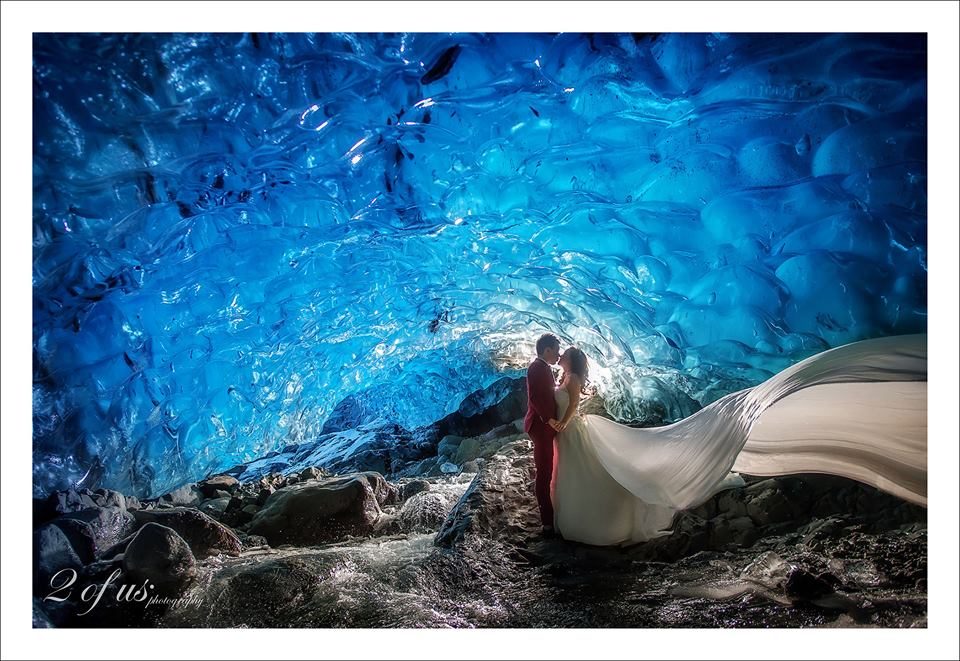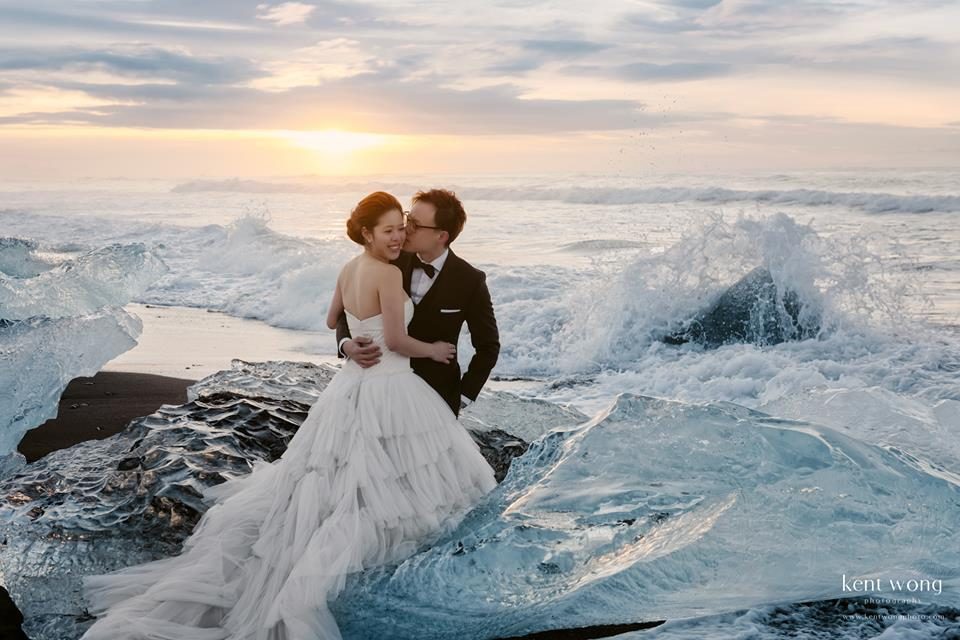 2. Bali, Indonesia
By far one of the most popular spots for pre-wedding photography, Bali is a picturesque heaven for pre-wedding photos, whether if you want the vibrant rice fields of Tegalalang, the majestic outlook view of Kuta beach, or even the historically significant Tukad Unda Dam.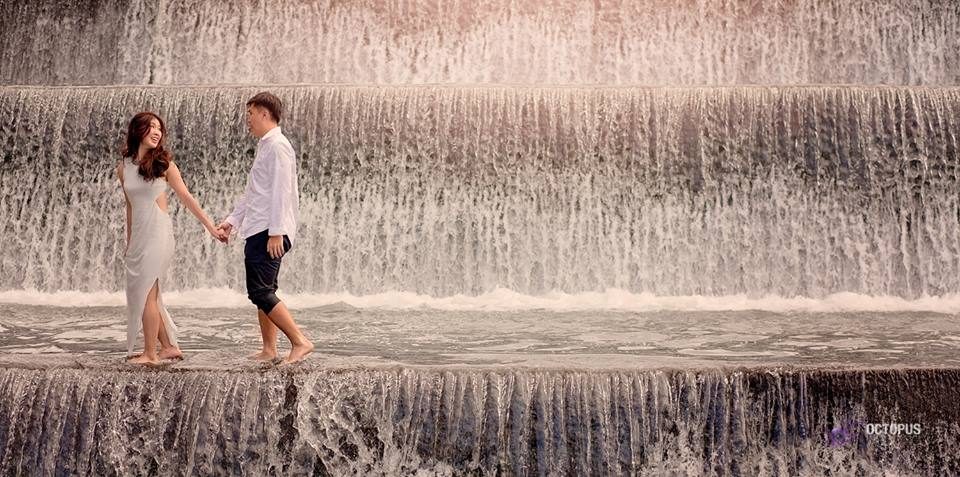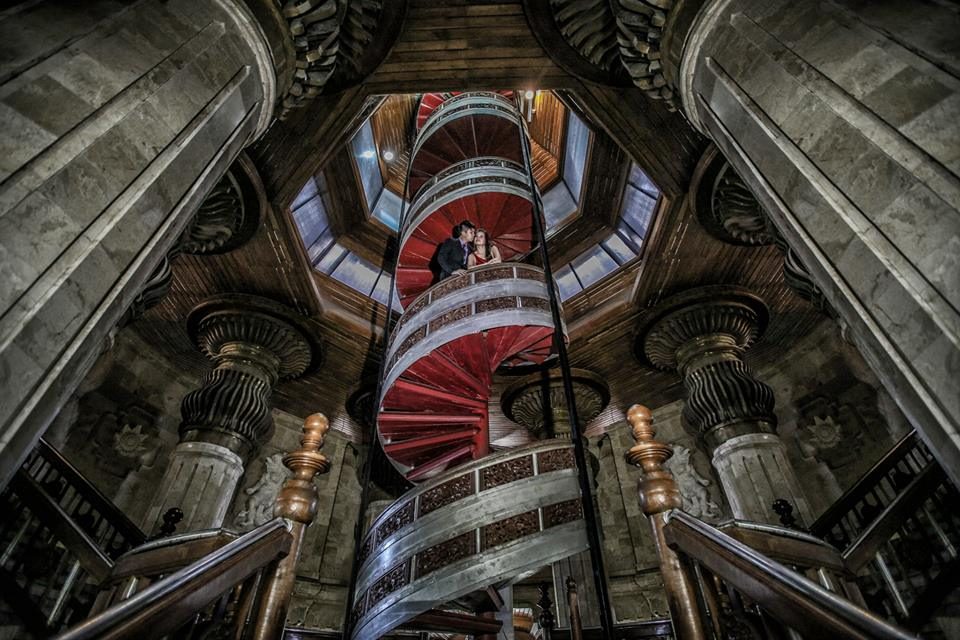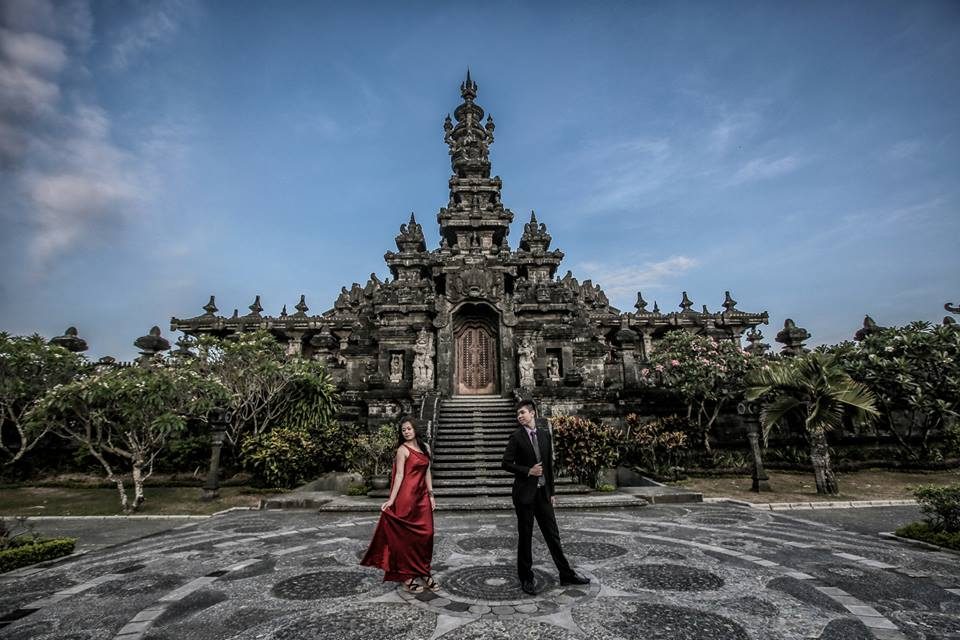 3. Prague, Czech Republic
Ancient chapels, cobbled pathways, and multi-coloured architectures dominate every corner in Prague, making it a favourite spot for wanderers and romantics. For an enchanting backdrop, take your photos at the Old Town Square, also known as the heart of Prague, or at the iconic Prague Castle, the oldest ancient castle in the world and a UNESCO heritage site.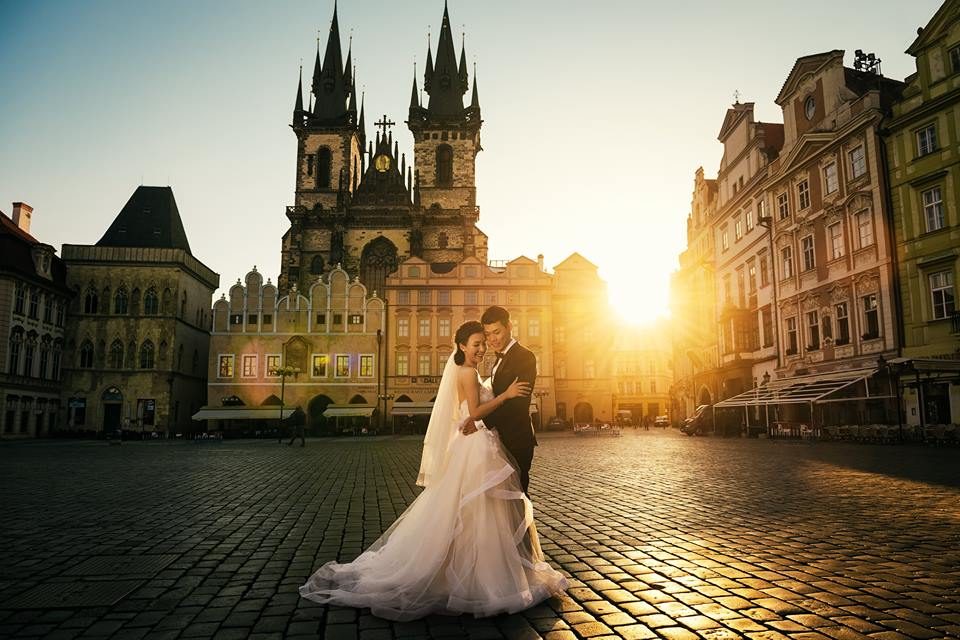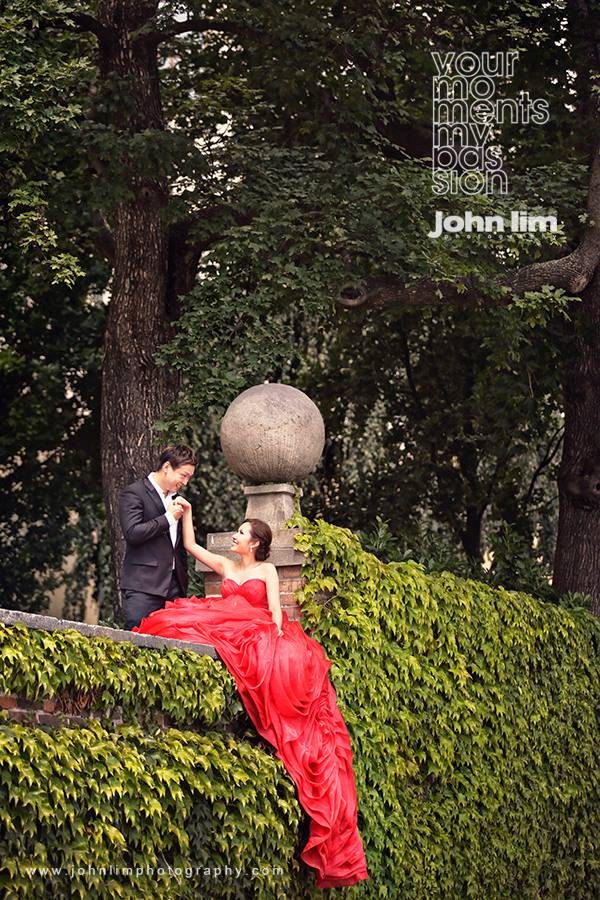 4. Bintan Island, Indonesia
Not looking to cross too many time zones? A lush tropical paradise island retreat is only a brief ferry ride from Singapore. Bintan Island in the Riau Archipelago of Indonesia might pique your radar if you're looking for a budget-friendly pre-wedding photoshoot location with pristine and first-class coastal beaches.
The white powdery stretch of Trikora Beach is the main primary location for captivating views, but if you want a more stunning setting with a largely unspoilt backdrop, we recommend heading to Nikoi Island in the east. Take your photos just before dusk if you want glowing rays of sepia in the background.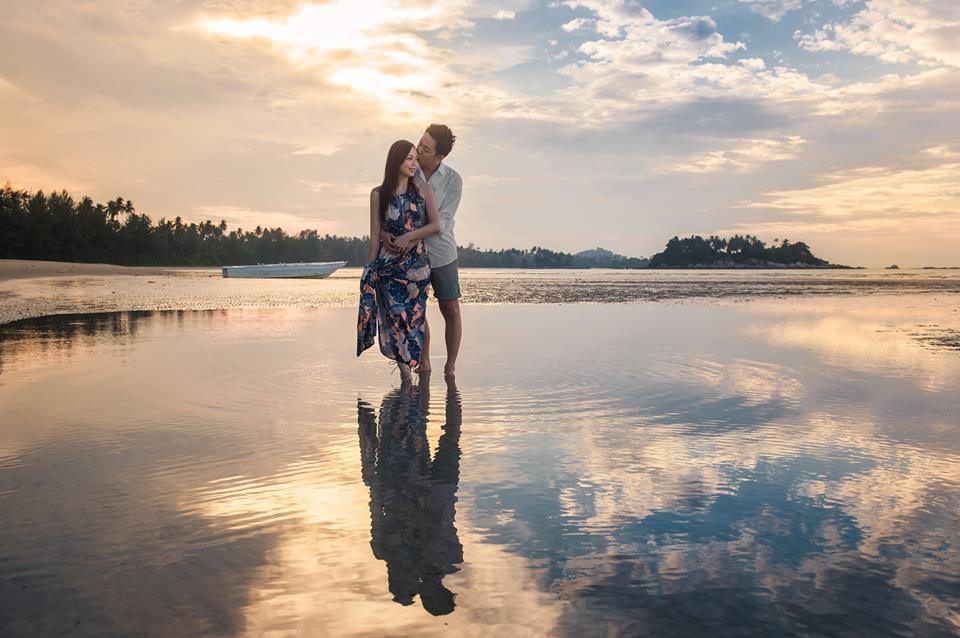 5. Tasmania and Brisbane, Australia
Australia probably needs no further introduction when it comes to surreal landscapes. Take your pick between the rough and stony coastal areas in the island of Tasmania, or some of Australia's most beautiful natural sceneries in Brisbane, complete with cherry blossoms, pristine lakes, and gorgeous beaches.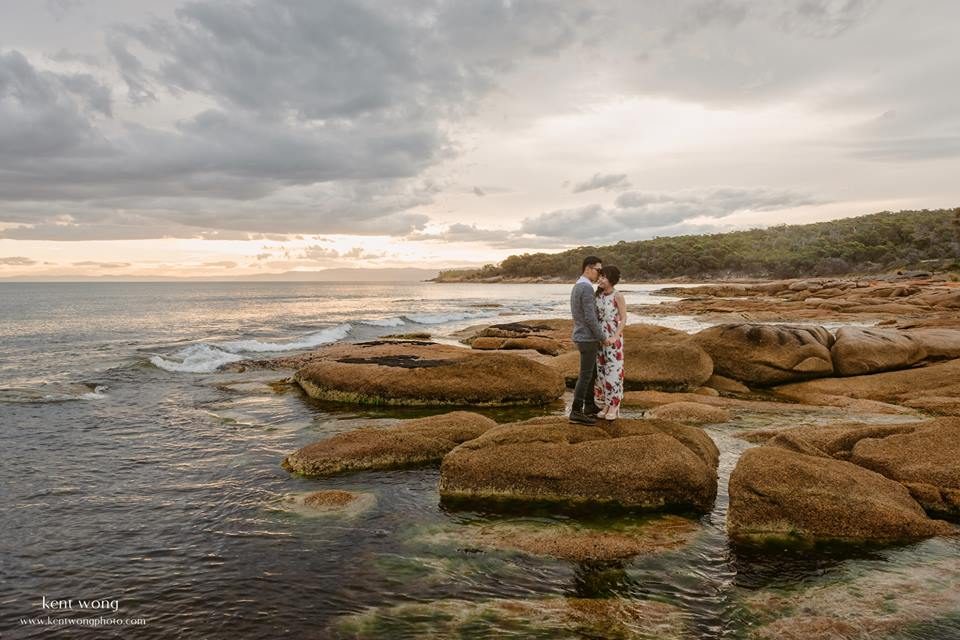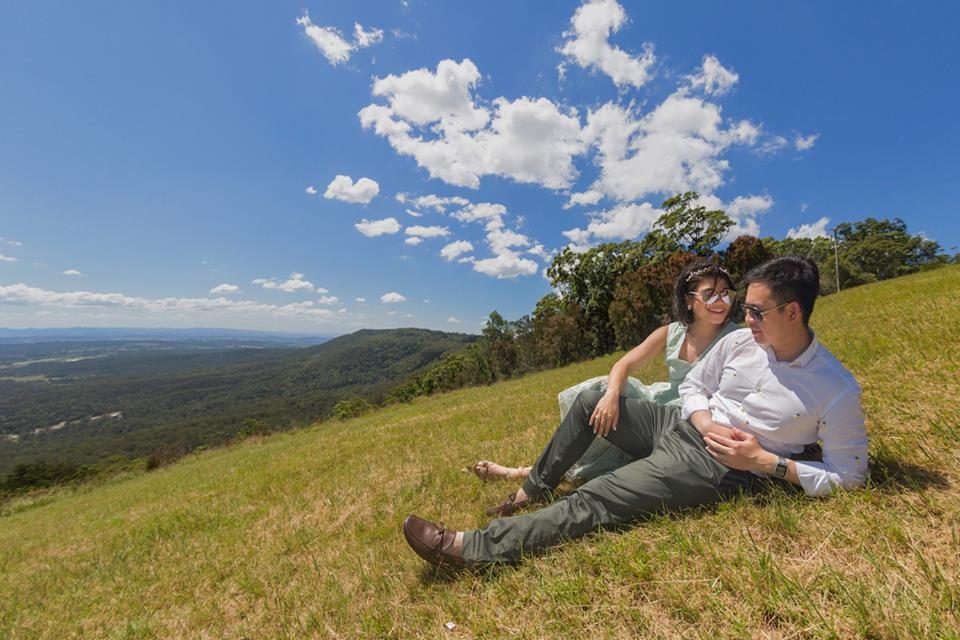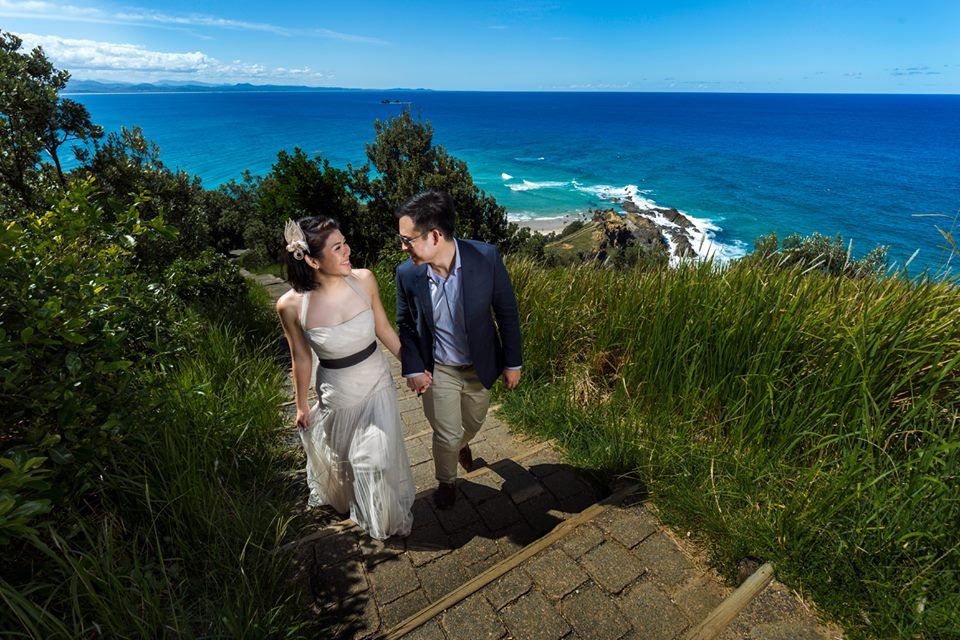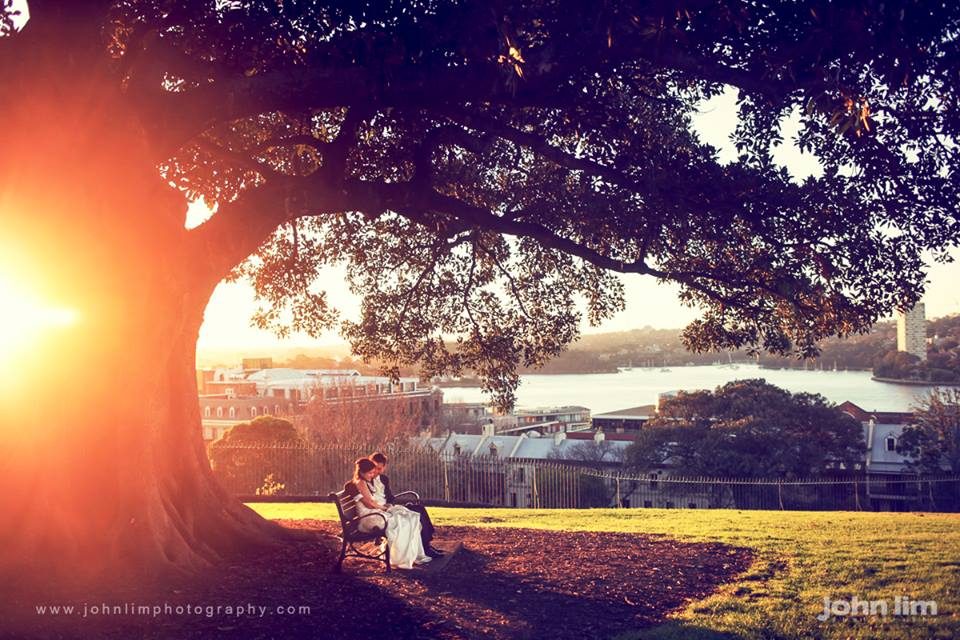 6. Amsterdam and Viva Lavandula's lavender fields, Netherlands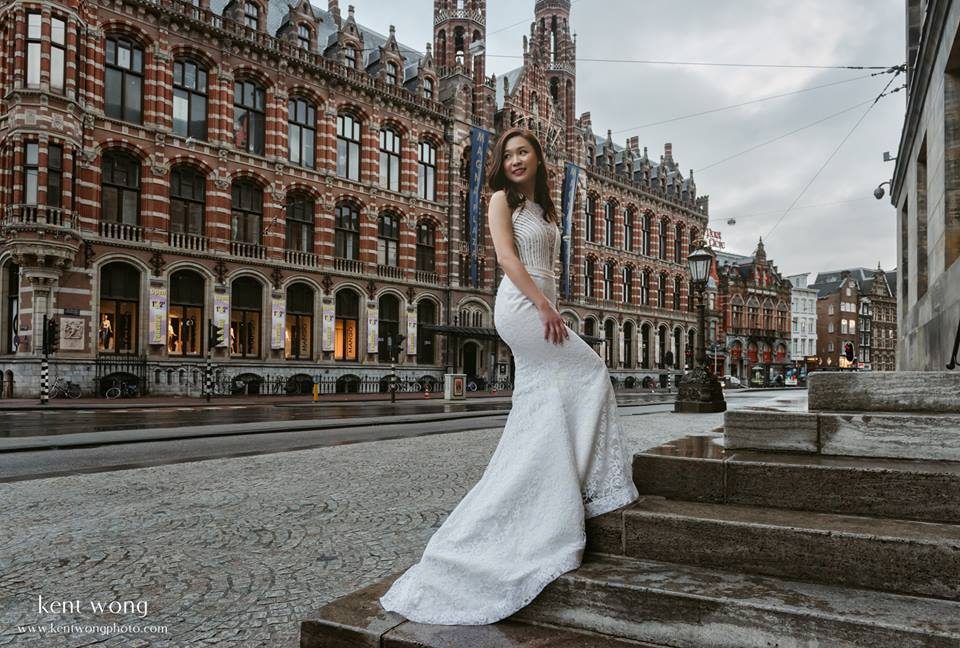 Surrounded by gorgeous surroundings, historic buildings, and spectacular canals, Amsterdam has both the history and enchanting setting for a perfect pre-wedding photoshoot.
And the fairytale charm doesn't stop there, the lavender fields in Viva Lavandula provide an even greater fairytale backdrop. Endless fields of purple lavender flowers create a dreamscape look that only a few places can top.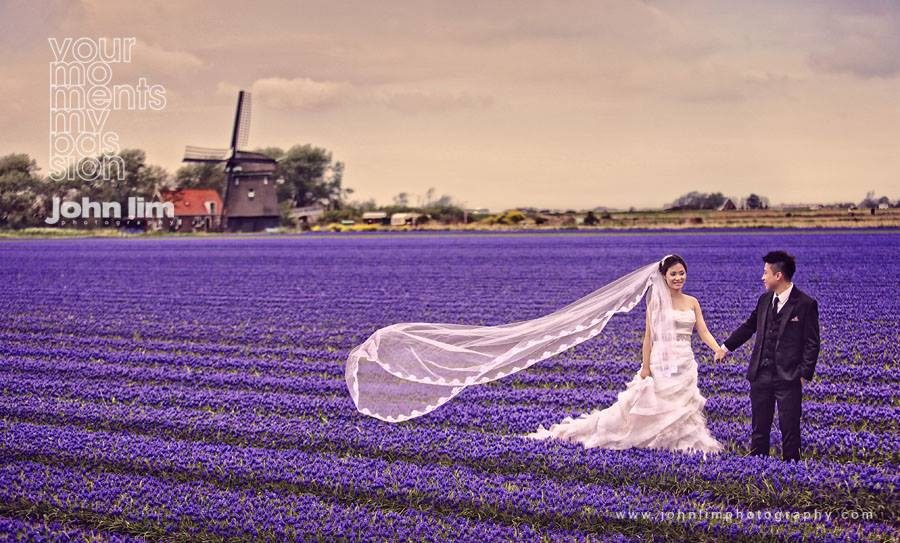 7. Hallstatt and Salzburg, Austria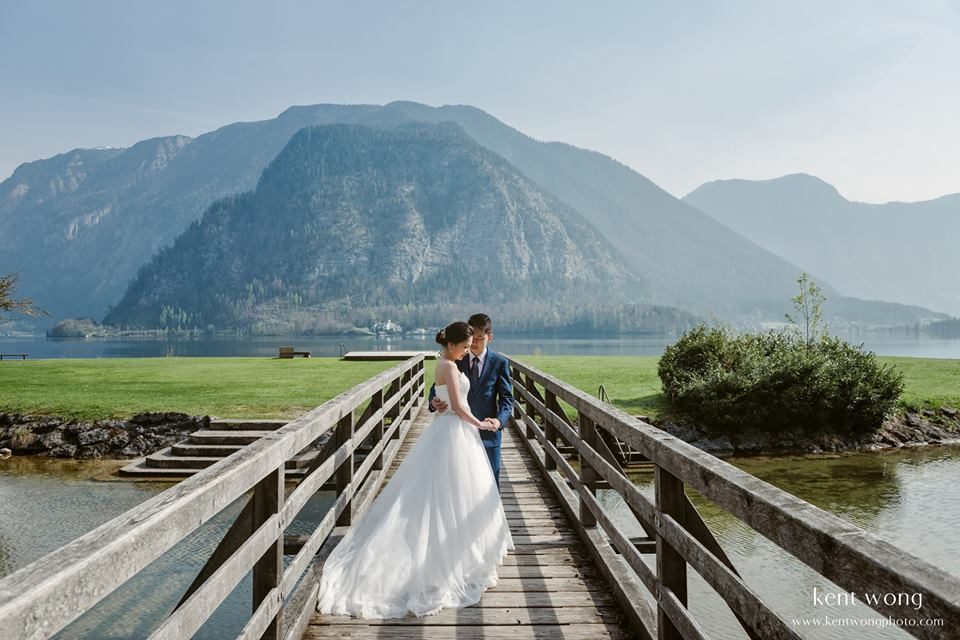 Known as a town that produces salt in ancient times, Hallstatt is a charming village located by the beautiful Hallstätter See in the mountainous region of Salzkammergut. The alpine mountains and magnificent forest in Gosauseen make Hallstatt a romantic spot for newlyweds.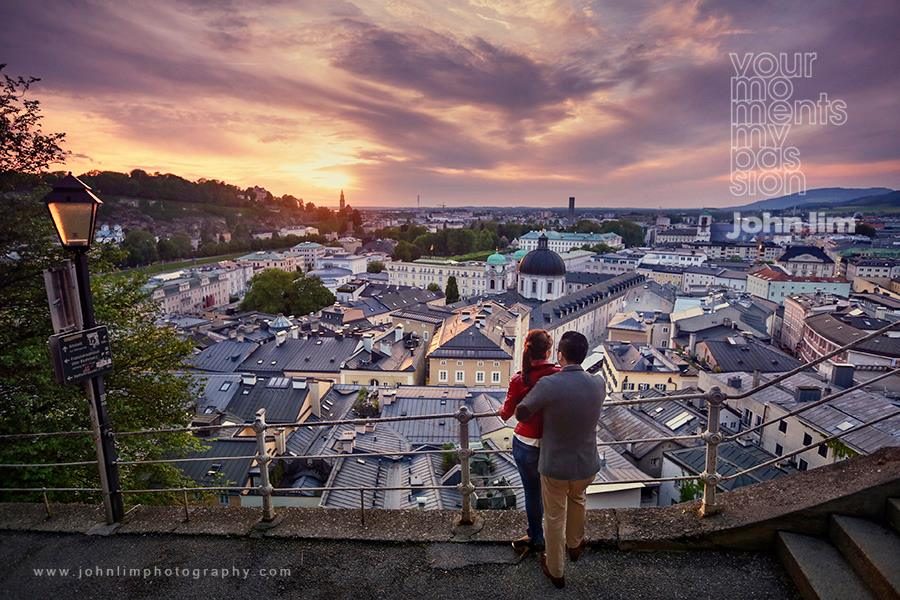 Similarly, Salzburg is another idyllic location for natural shots with alpine mountains and lakes in the background. The panoramic view of the city oozes with a fairytale vibe that's too potent for romantics.
8. Paris, France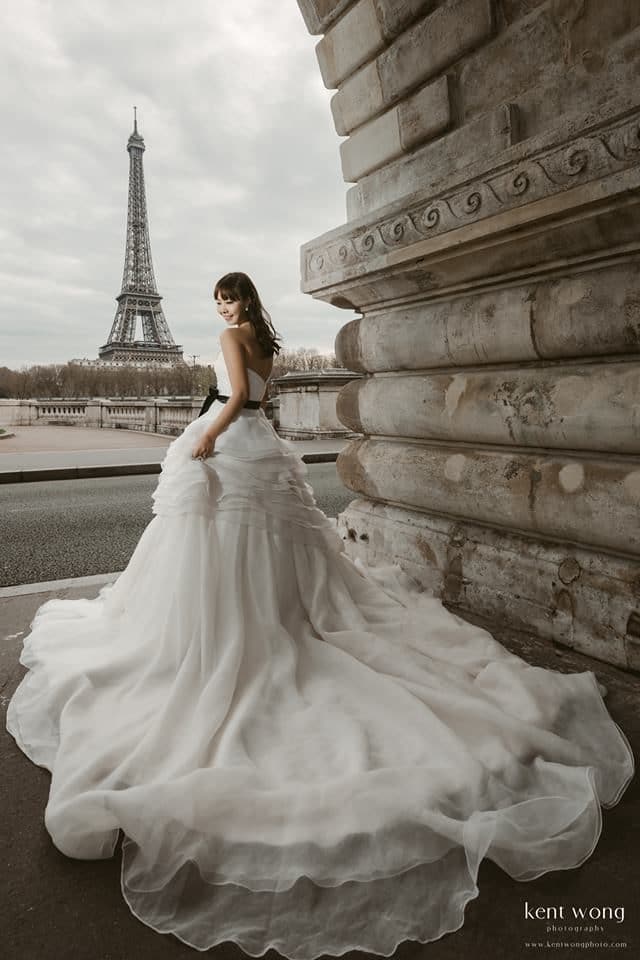 As the "city of love", it's only natural that Singaporeans flock to Paris every year whether if it's for marriage proposals, Valentine's Day, or pre-wedding photoshoots. Iconic landmarks like the Eiffel Tower, Arc de Triomphe, and The Louvre are some of the world's most recognised buildings and are popular spots for a romantic feel.
But beyond that, Paris is also a beautiful city with many historical landmarks. The Notre Dame cathedral, Bir-Hakeim Bridge, MontMartre, and Trocadéro area are stunning locations for ideal backdrops.
9. Ireland
Ireland is a part of the United Kingdom and is known for its mountains and castles. The varying landscapes of the province provide you with stunning fairytale landscapes. If you are more of a nature-loving person who loves a good greenery view, Ireland would be a perfect destination for you to shoot wedding photos at.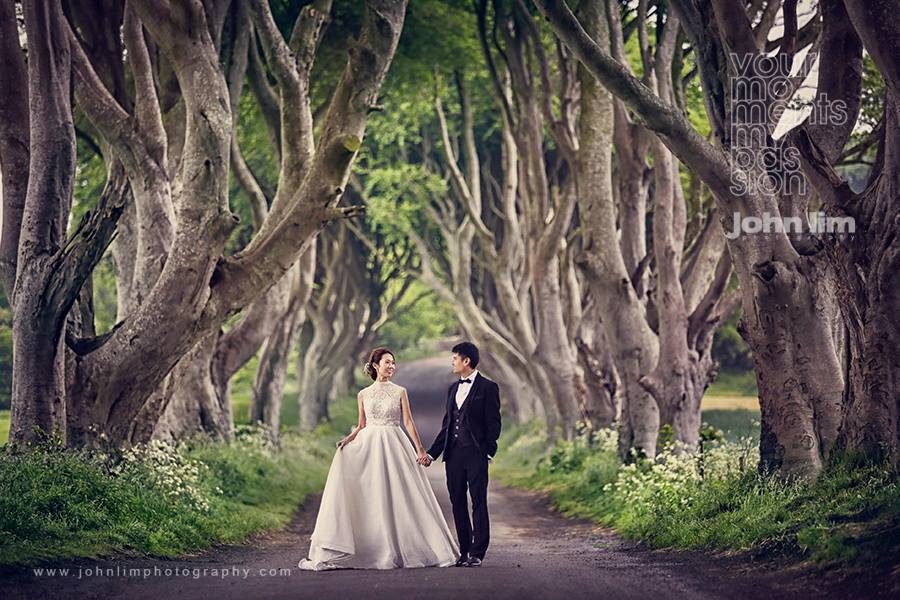 10. Antelope Canyon, USA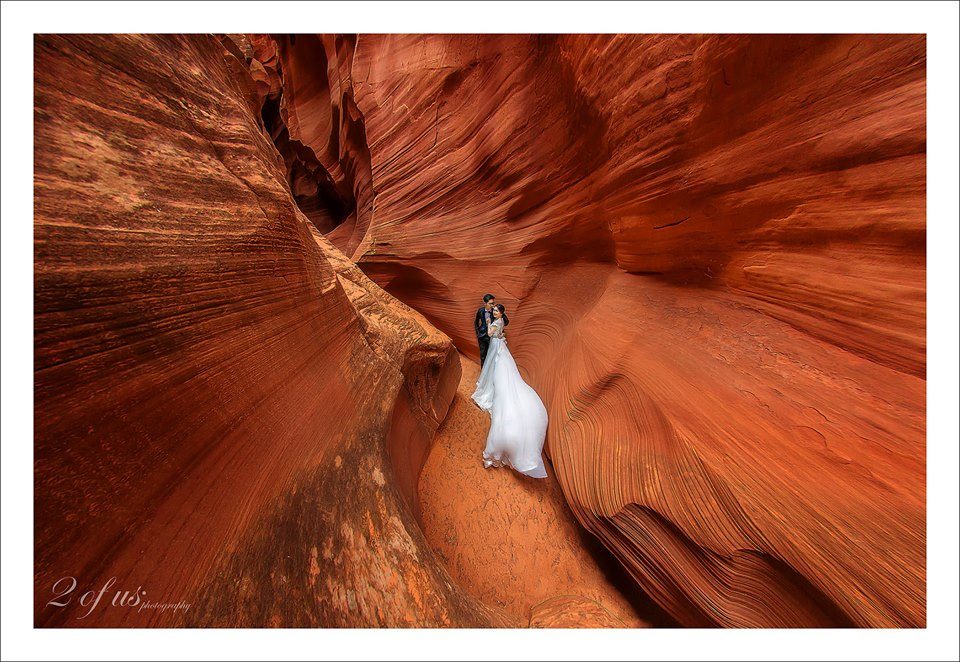 Featured as one of the top places to visit in the world, the Antelope Canyon in Arizona is a location that is mystifying as it is unique.
This sandstone canyon is segregated into two parts: Upper Antelope Canyon and Lower Antelope Canyon.
While both offer stunning backdrops, Upper Antelope gives you photogenic shots of the famous light beams in your photos, while the narrower pathways in Lower Antelope might be harder to manoeuver, but it's known for the rock formations and is less populated with tourists, which makes posing for photos less awkward.
11.  New York City, USA
From one natural wonder to a concrete jungle, New York City is a cultural and diverse city brimming with cultural landmarks like Times Square, Central Park, The Brooklyn Bridge, and of course the Statue of Liberty.
If you're after a city theme, then the busy streets, huge billboards, and the hustles and bustles of the city will be ideal for you.
Alternatively, the Botanical Gardens is also another beautiful place to take great pictures at and is filled with flowers that can add colours to your pictures.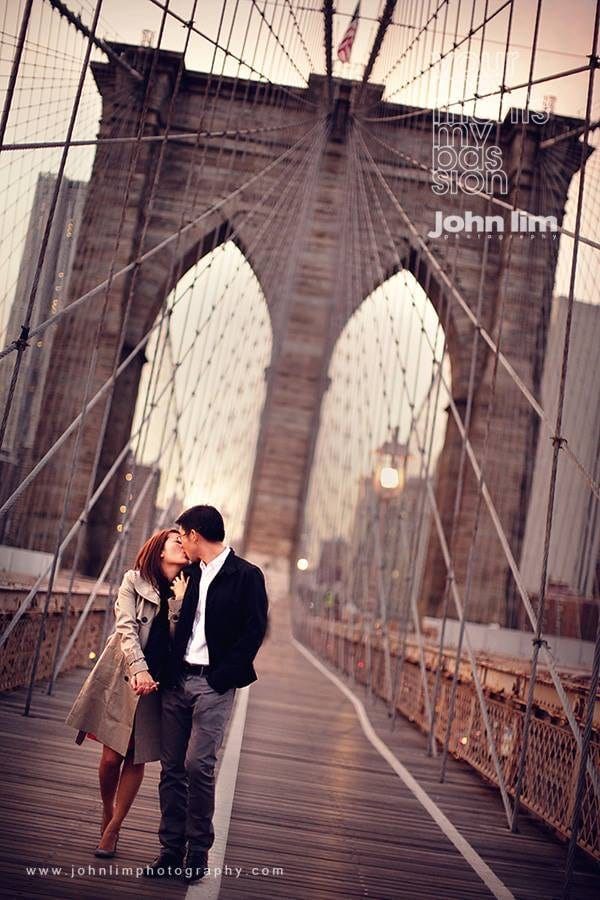 12. Barcelona, Spain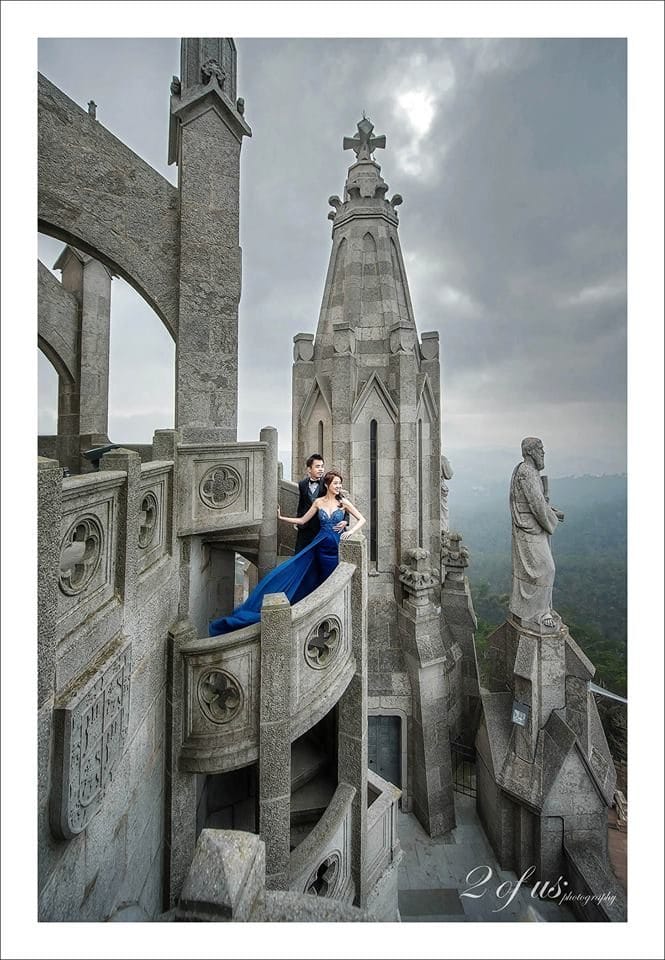 Located at the peak of Tibidabo in Barcelona is the Temple Expiatori del Sagrat Cor, or the Temple of The Sacred Heart of Jesus in English.
Designed by architect Enric Sagnier, construction of this church started in 1902 and was only completed in 1961 by the architect's son, Josep Maria. The church encompasses a Gothic-Roman mixture style with stained glass and rose windows designs and provides a panoramic view of Barcelona in the breezy weather. Definitely not a place to miss if you're a history fan!
13. Dongguan, China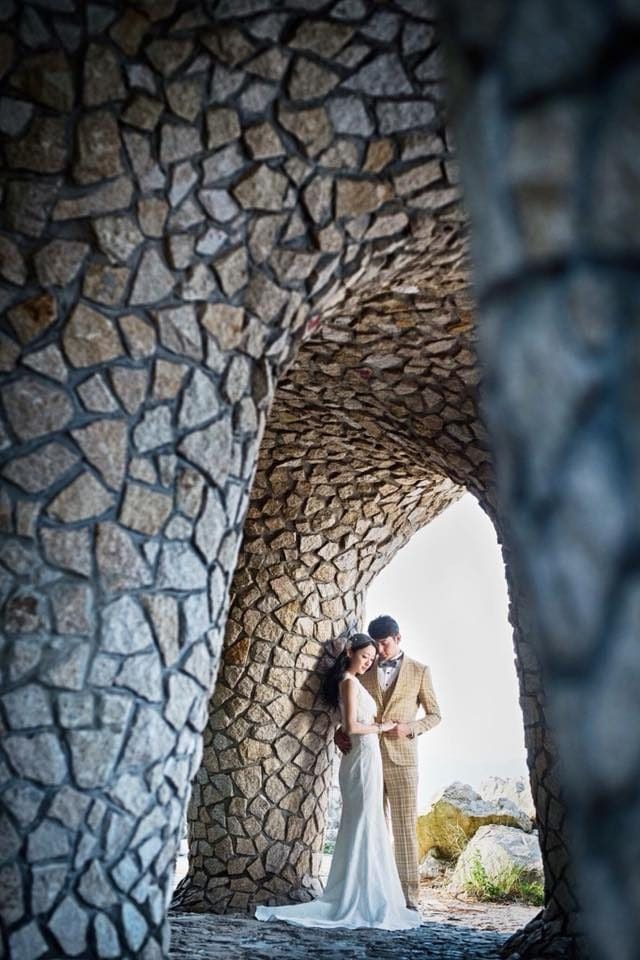 If you are looking to shoot your pre-wedding photos in China, Dongguan might be a suitable place for you. Dongguan is an urban city in China filled with mountains, temples and stunning architecture.
Built in 1850, Keyuan Garden is considered a national treasure and has a classic Chinese palace style. Here you get to enjoy the calming environment of the garden during your photoshoot which will put you in a good mood.
If you're after a mountain scenery with lush greenery, then the Shuilian Mountain Forest Park is also a famous attraction in Dongguan and is a great location to take pictures at featuring the beautiful waters and walkways.
14. Rome, Italy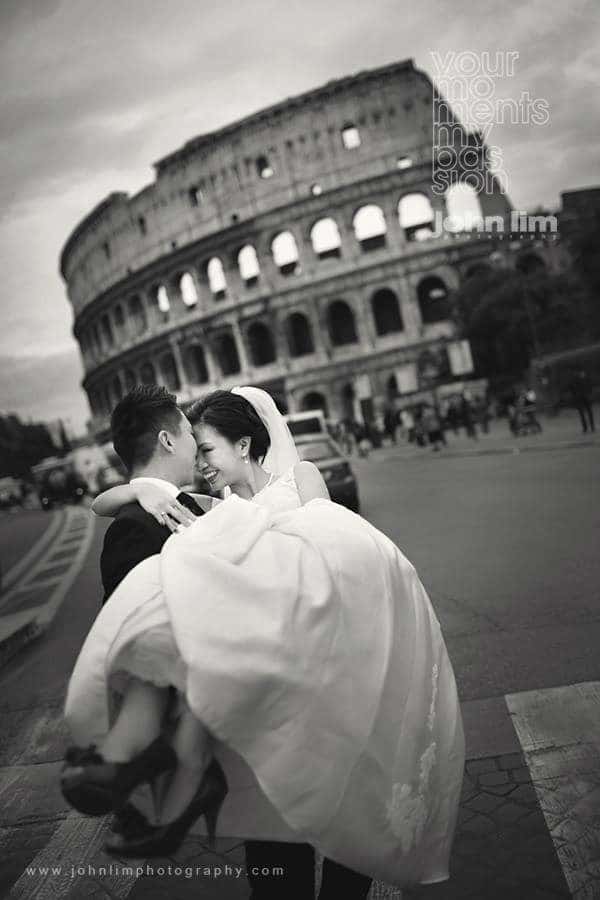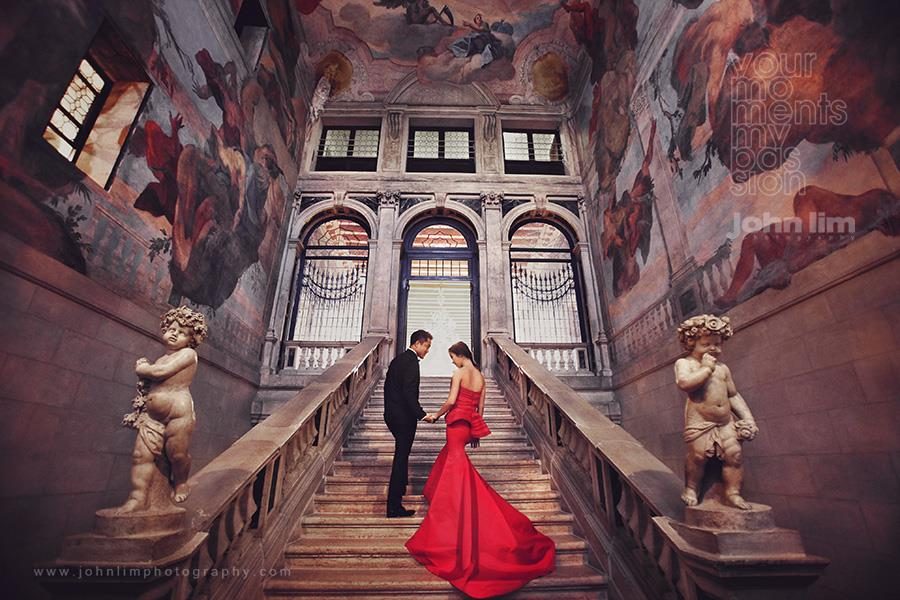 Whether if it's Castel Sant'Angelo, Trevi Fountain or Fori Romani, Rome – or the eternal city – is a city full of architecture and cultural marvels, with artistic sculptures and monuments at every corner.
Take the Colosseum for example, it was once the public arena for gladiator and wild animal combats and could hold up to 80,000 spectacles. Today, it is a popular tourist spot and a culturally significant landmark in Rome, making it an ideal backdrop for your pre-wedding photos.
If you want a little bit of vibrancy in your photos, then head over to the Trastevere, or "Rome's favourite neighbourhood". Located in the south of Vatican City, you can dive deeper into "the real Rome" and experiment with different photo styles.
15. Kyoto, Japan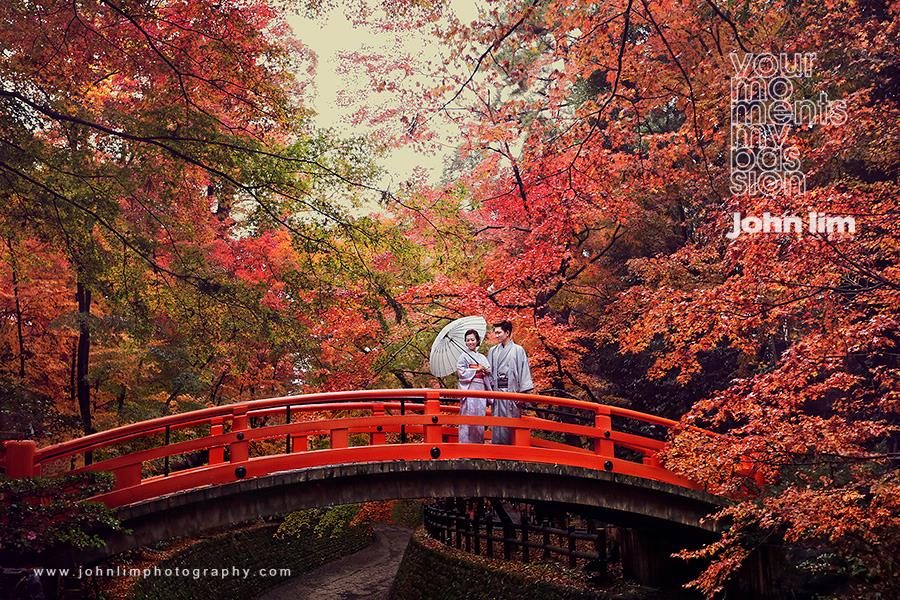 Japan is not only widely known for its urban skyscrapers and technological advancement, but also for its unique culture.
Do you know that Kitano Tenmangu Bridge in Kyoto is one of the most important shrines across Japan? The arching red bridge is a famous spot to take captivating photos as leaves of over 250 trees give your photos beautiful vivid tones of red and yellow. Take your photos during the autumn season for even superb illuminations!
16. New Zealand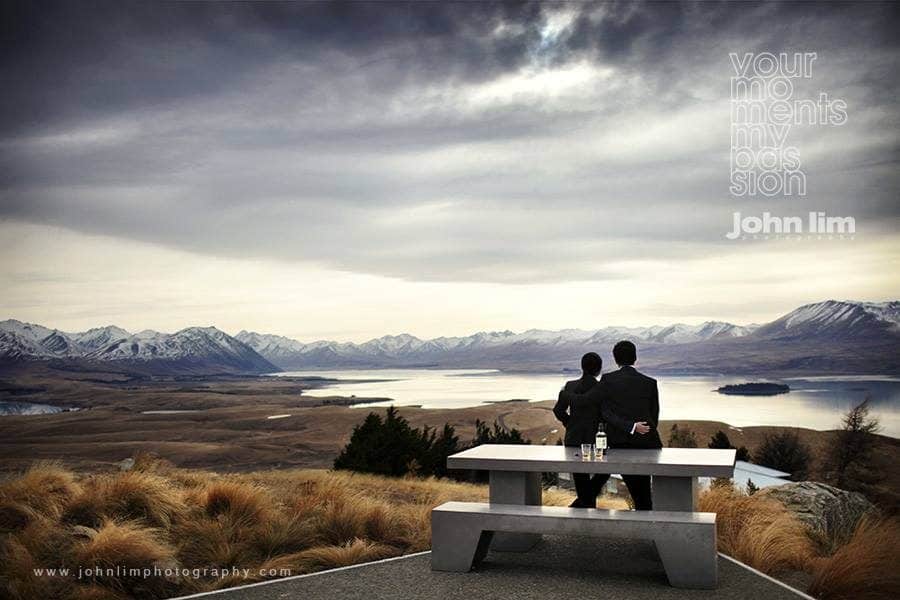 New Zealand is famed for its stunning natural landscapes and breathtaking views, it's no wonder that Singaporeans flock over every year to the land of the long white cloud for their pre-wedding photos.
Head over to Lake Tekapo during the summer as it promises you magical views of purple lavender fields and mesmerising night sky in the background, or to Milford Sound and Wanaka Lake in Queenstown if you want surreal backdrops that are out of this world. Auckland meanwhile, has some of New Zealand's finest park in One Tree Hill and Mt Eden.
Mount Aspiring National Park gives you the beautiful wilderness vibe of New Zealand with stunning green pastures and mountain valleys, with a bridge that overlooks the majestic Blue River.
17. The Glenfinnan Viaduct, Scotland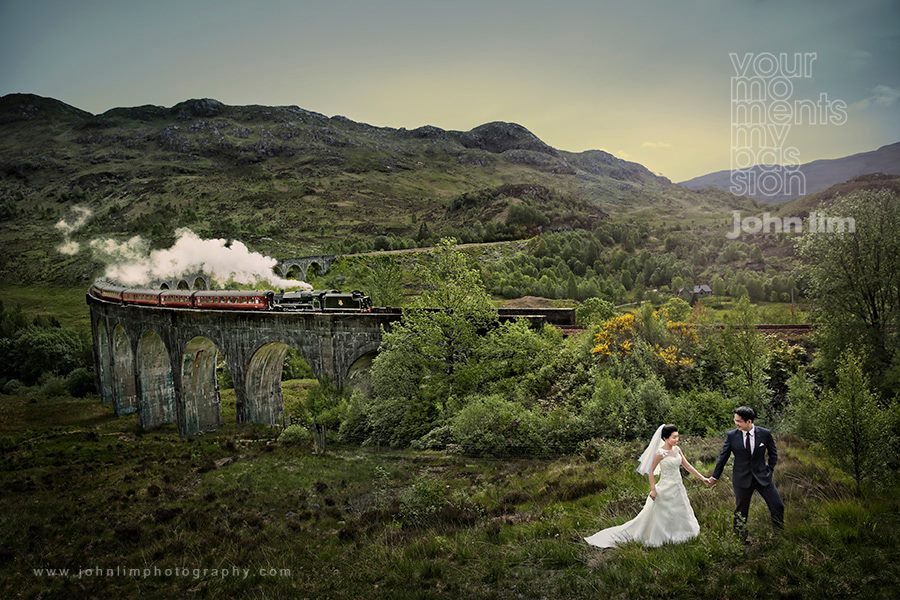 Choo! Choo! All aboard the Hogwarts Express!
If either of you are a fan of the Harry Potter films (or better yet, if both of you are Potterheads) then The Glenfinnan Viaduct will be a special and memorable place to conduct your photoshoot.
More commonly known as the "Harry Potter Bridge" in the movie, the walk via the small trail to the Glenfinnan can be quite thrilling, and watching the steam train passing by will likely bring a gush of emotions knowing that you're at the very spot where the scene was filmed! Combine that with the stunning scenery and you'll have a tale that's worth documenting to your friends and grandchildren.
Hire professional photographers on Recommend.sg
Recommend.sg is the best place to find service professionals for any event or home improvement project. With hundreds of professionals listed, you can find wedding planners, photographers, videographers; even home renovation contractors when you get home from your awesome destination wedding!
Get quotes for your wedding photography dates when you submit your requirements, and start packing your bags for an adventure!