When it comes to pre-wedding photoshoots, most couples would prefer to shoot at foreign and exotic locations like New Zealand, Kyoto, or Jeju Island because of the jaw-dropping backdrops that they provide.
However, while it's great to have mesmerising lavender fields or pristine beaches of a foreign country in your backdrop, they are far from affordable.
Besides, any couple will tell you that the most important part of a pre-wedding photoshoot is the creativity of the photographer, having good chemistry, and having fun.
With the right photographer, you could take your pre-wedding photos in a nearby taman and the photos would still turn out great!
So, why not take your pre-wedding photos locally here in Malaysia? Instead of a breathtaking mountain view in New Zealand, you could find an equally spellbinding shot in the hills of Pahang.
With a budget-friendlier location, this also leaves more room for experimentation.
We've compiled a list of locations that are not only free, but they provide distinct themes and backdrops as well!
Hire a photographer to create your own everlasting memory
A professional photographer can help you create your own special pre-wedding photos and your moments of bliss.
1. KLCC Park, Kuala Lumpur
What's a more iconic landmark in Malaysia than the Petronas Twin Towers? And if you want the best place to have them in your background, then look no further than KLCC Park.
This 50-acre public park is also filled with lush greenery and the twin skyscrapers soaring in the background, you'll have a distinct visual interest in your backdrop.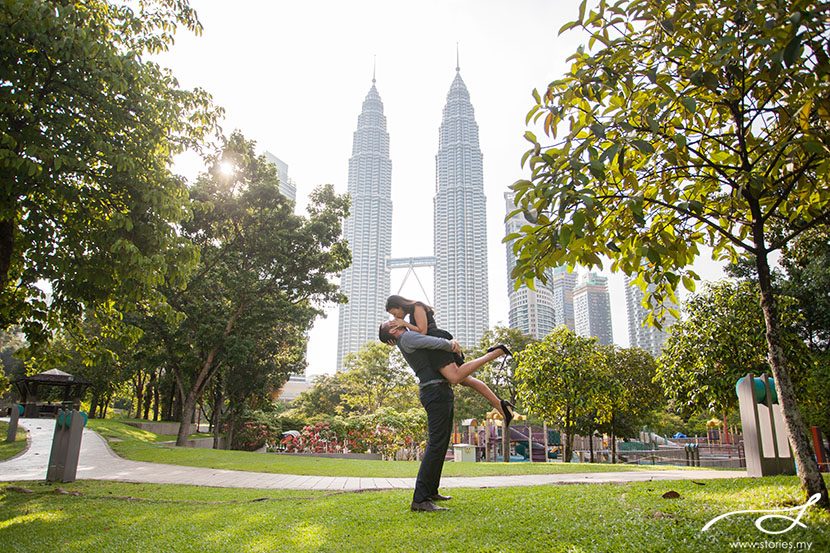 2. Sekinchan, Kuala Selangor
With an endless horizon of rice fields and a lovely beach to catch mesmerising sunsets, Sekinchan has all the natural templates for romantic photoshoots and is a favourite spot for pre-wedding photos.
The nearby wishing tree and fishing village are other popular spots that can offer you more scenic varieties.
Tip – if you want the green landscapes of the paddy fields, go between March and May, or between September and November. Meanwhile, the time between June and December is perfect for golden-yellowish scenery.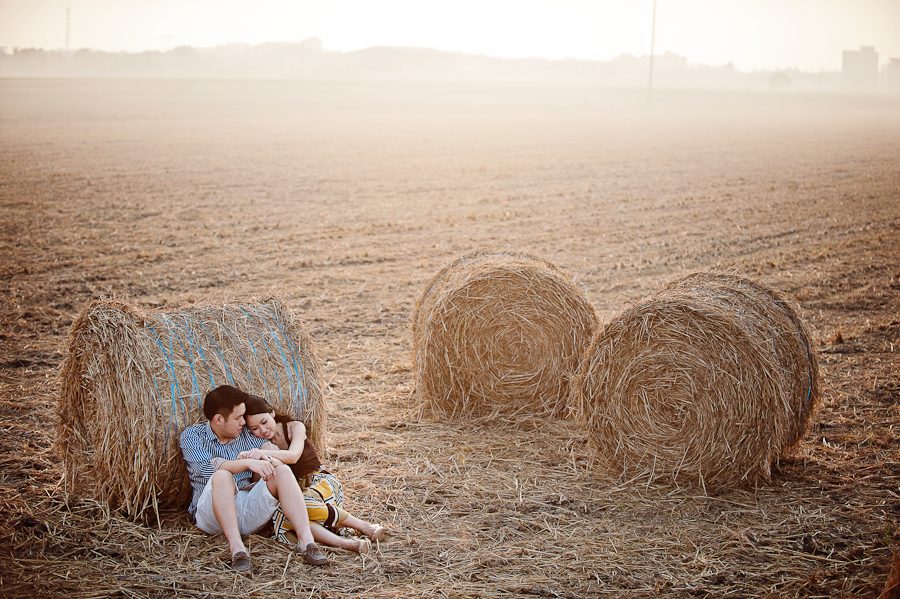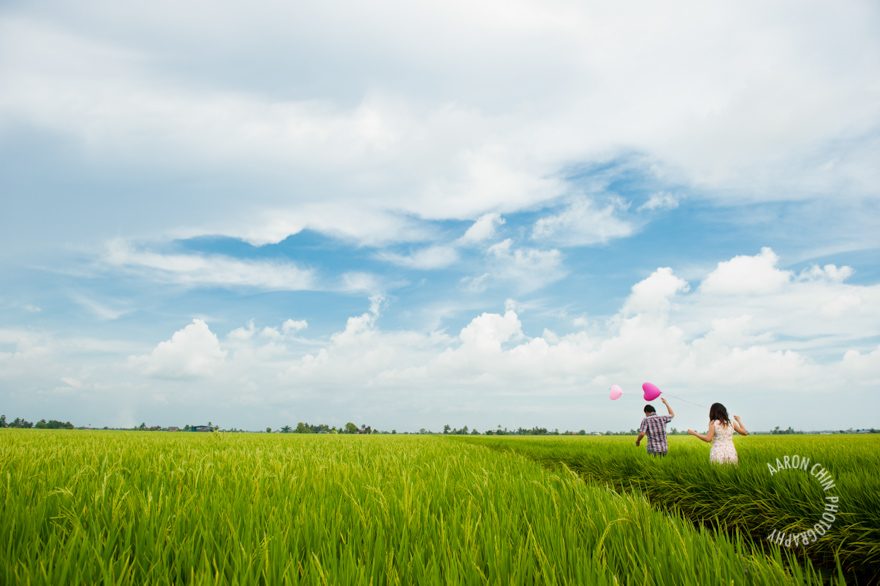 3. Sultan Abdul Samad building, Kuala Lumpur
The Sultan Abdul Samad building is an iconic landmark that is deeply rooted in Malaysia's history.
Built in the 19th century, it was once the administrative building of the British and also housed the superior courts in Malaysia.
The field opposite of the building (known as Dataran Merdeka) was also where the British Union Jack was lowered for the last time, and the Malayan flag hoisted for the first.
Today, it remains as one of the main attractions in Kuala Lumpur.
With its shiny copper cupolas, imposing clock tower, and colonial-style structure, it's not uncommon to see newlyweds lingering around the area for their pre-wedding photos.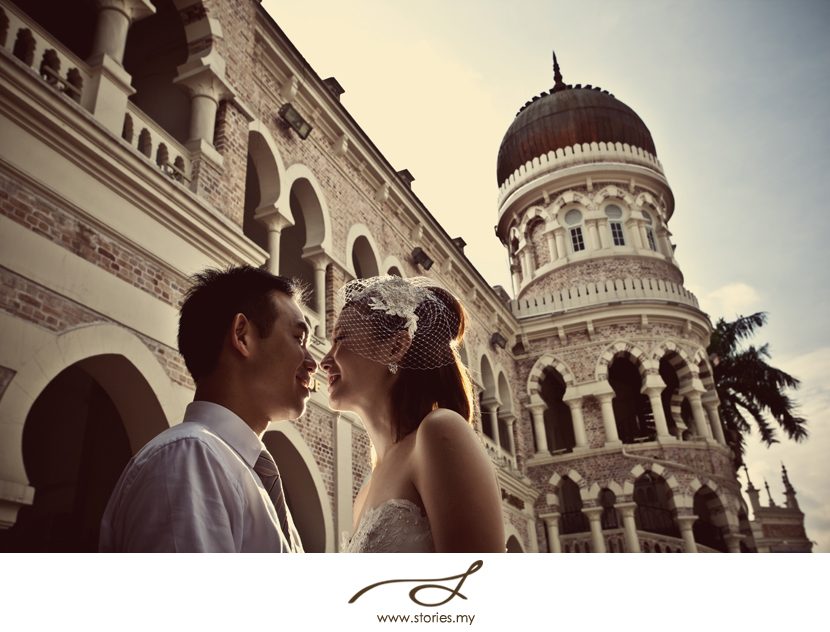 4. Old KL railway station, Kuala Lumpur
Another historical landmark, the old KL railway station was once the main train transit hub in KL (before it was replaced by KL Sentral), as well as the administrative offices of the Federated Malay States Railways.
The station's distinct east-meets-west architecture design is perfect if you want to have a unique colonial architecture interest to your pre-wedding photos.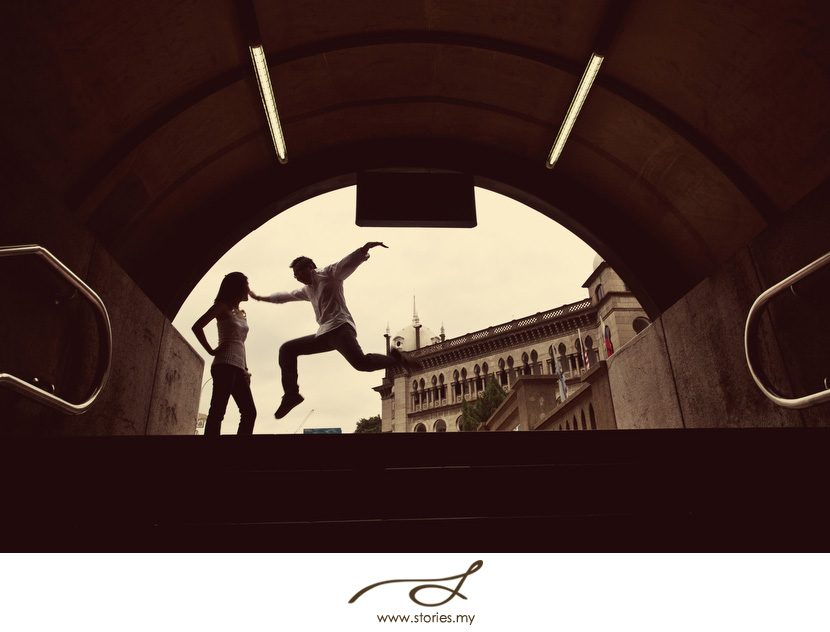 5. BOH Tea Plantation, Cameron Highlands
Nestled in the misty, mountainous region of Pahang, lies Cameron Highlands – a getaway retreat that is popular among weekenders, nature lovers, families, bird watchers, and cyclists.
Its enchanting views, mild weather, and rolling hills scenery makes it a sanctuary for those wanting to escape the pressures of life. It's also here where 70% of Malaysia's main tea produce – BOH Tea – is located.
The panoramic view of the tea plantation not only provides a spectacular backdrop for your pre-wedding photos, but also a unique one as well – where else in Malaysia can you feel as close to the English countryside?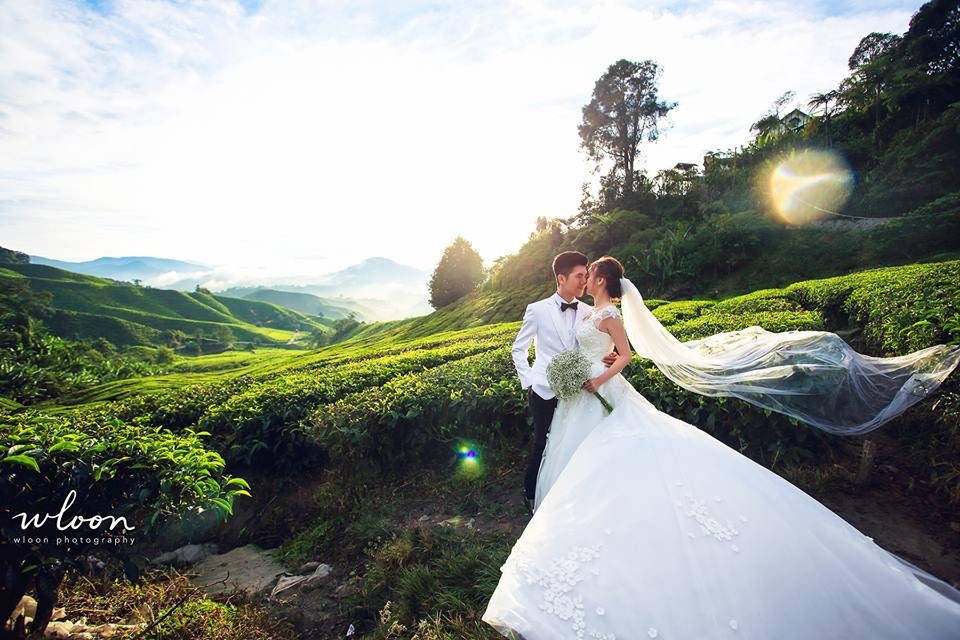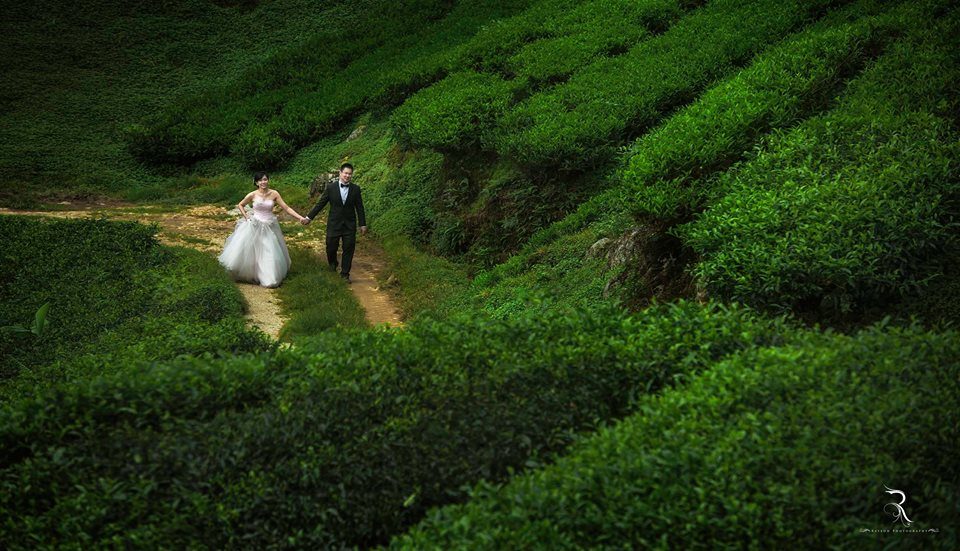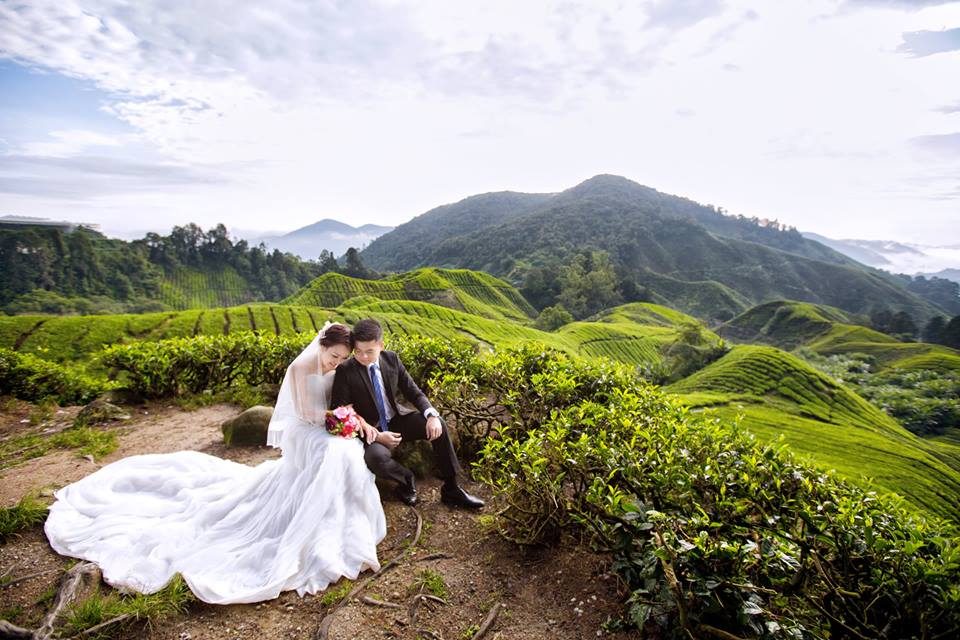 6. Lake Gardens, Kuala Lumpur
The Perdana Lake Gardens is situated in the middle of the hectic city and is a popular spot among urbanites as a place to unwind. The vast garden area and shady trees provide an excellent flora background for your pre-wedding photos.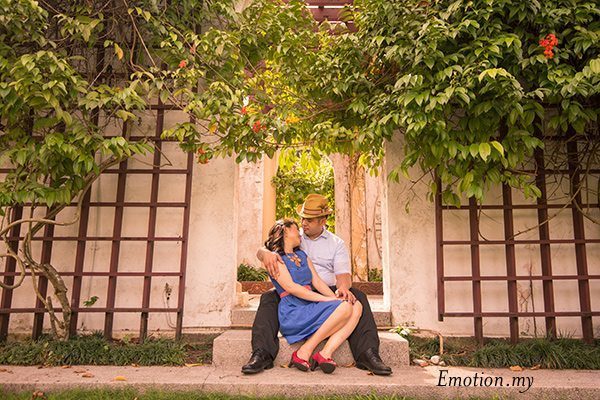 7. Putrajaya Botanical Garden, Putrajaya
Due to its large flora diversity and ample photogenic spots, the Putrajaya Botanical Garden is one of the more frequented pre-wedding photoshoot spots among couples and photographers.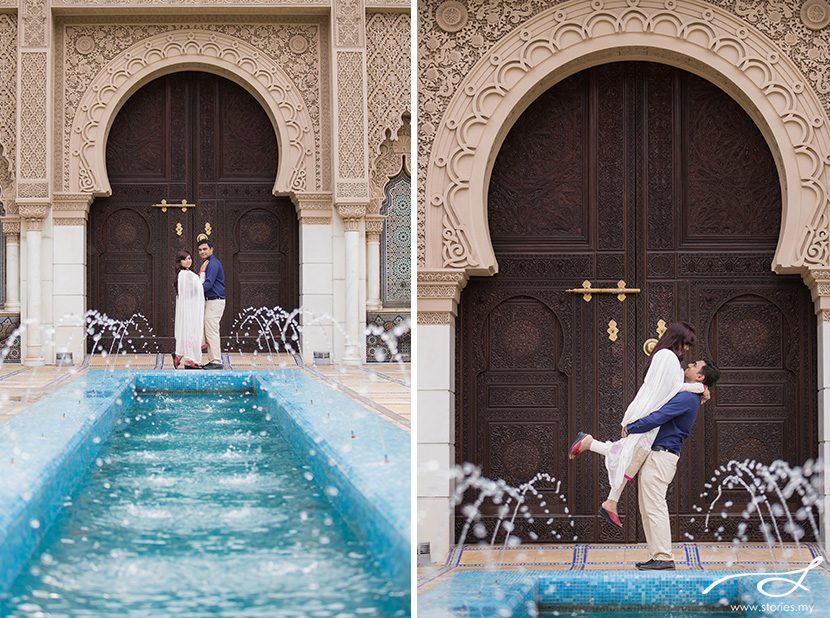 8. Putrajaya bridges, Putrajaya
While there are certainly no shortages of architectural marvels in Putrajaya (and yes, they are mostly free to shoot), the bridges in Putrajaya are the main standouts.
Take your pick between the Seri Gemilang Bridge, Seri Perdana Bridge, or the Seri Wawasan Bridge. Each of them offers mesmerising and romantic backdrops in your pre-wedding photos.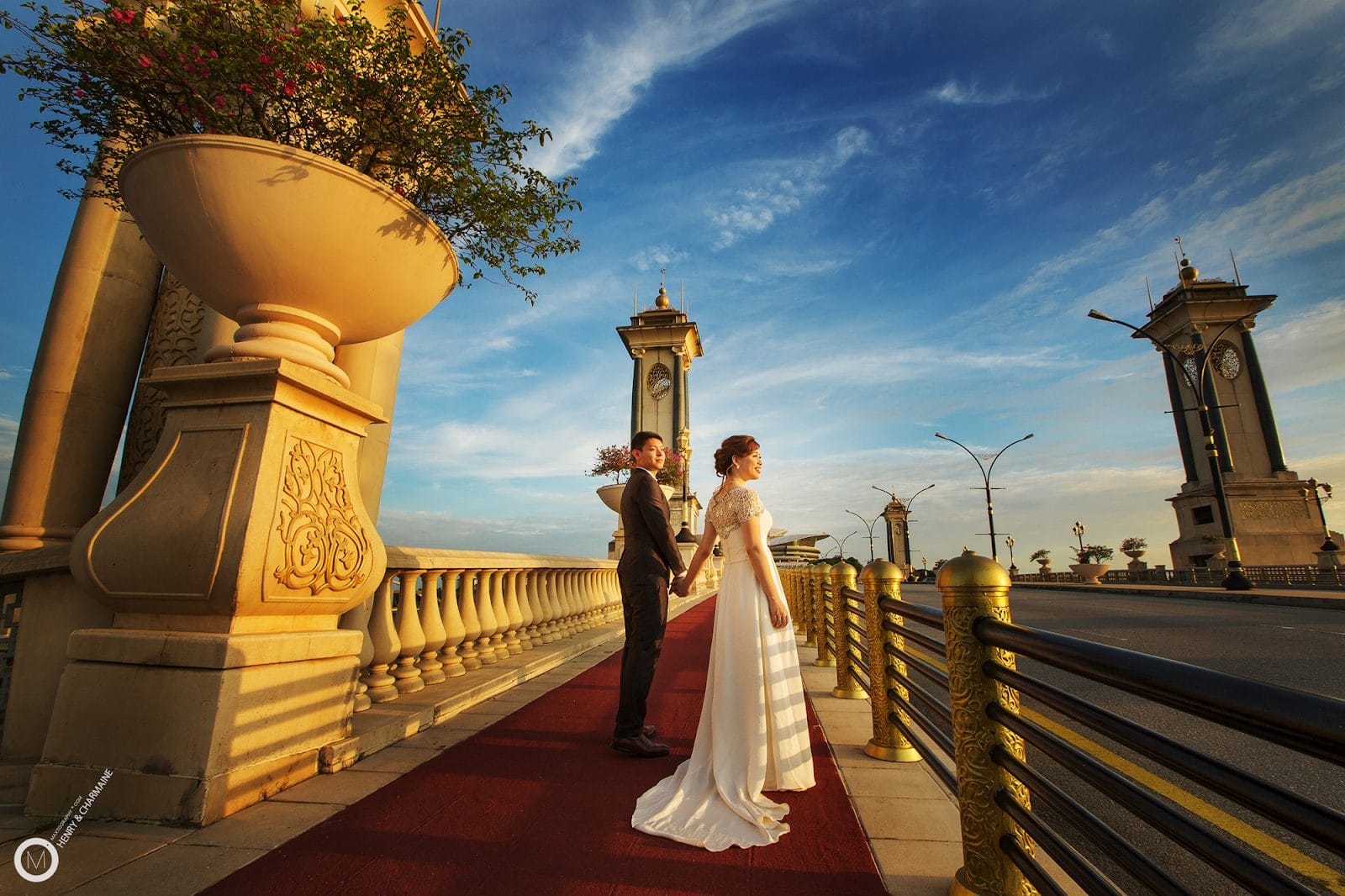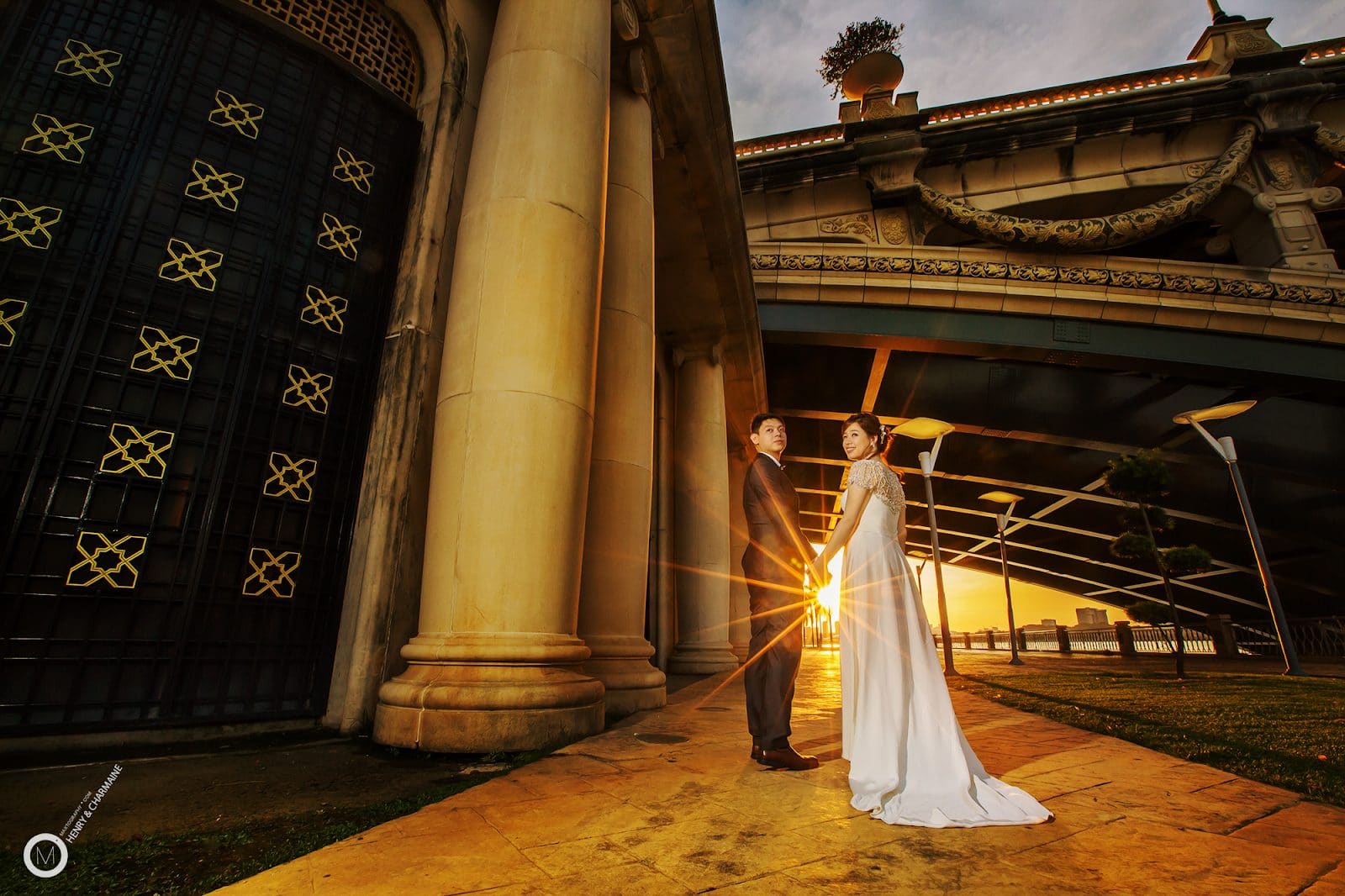 9. Pantai Klebang, Malacca
The vast white sandy dunes of Pantai Klebang resembles a dystopian beach of a sci-fi movie.
The unique landscape, vast empty spaces, and unlimited potential for both sunset and silhouettes shots are some of the main reasons why the beach is gaining popularity among newlyweds to take their pre-wedding photos.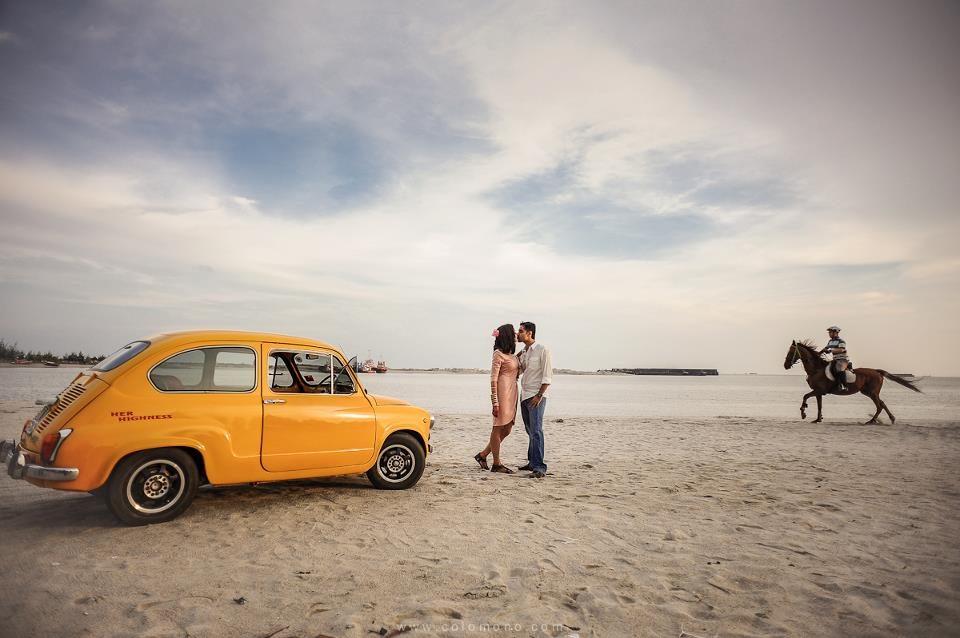 10. Graffiti walls at Pasar Seni, Kuala Lumpur
Known for its colourful and eccentric graffiti art, the graffiti walls at Pasar Seni promises both a quirky and colourful backdrop.
Combine that with the raw and gritty grey concrete and you'll have plenty of interesting visuals in the background of your pre-wedding photos.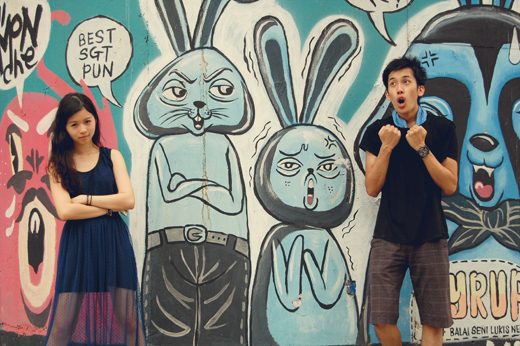 Hire a photographer to create your own everlasting memory
A professional photographer can help you create your own special pre-wedding photos and your moments of bliss.
11. Petaling Street
Petaling Street is a vibrant area that's a melting pot of culture, food, eccentric shophouses, and historical venues that promises a quirky, uncanny and fun backdrop for street-style pre-wedding photos.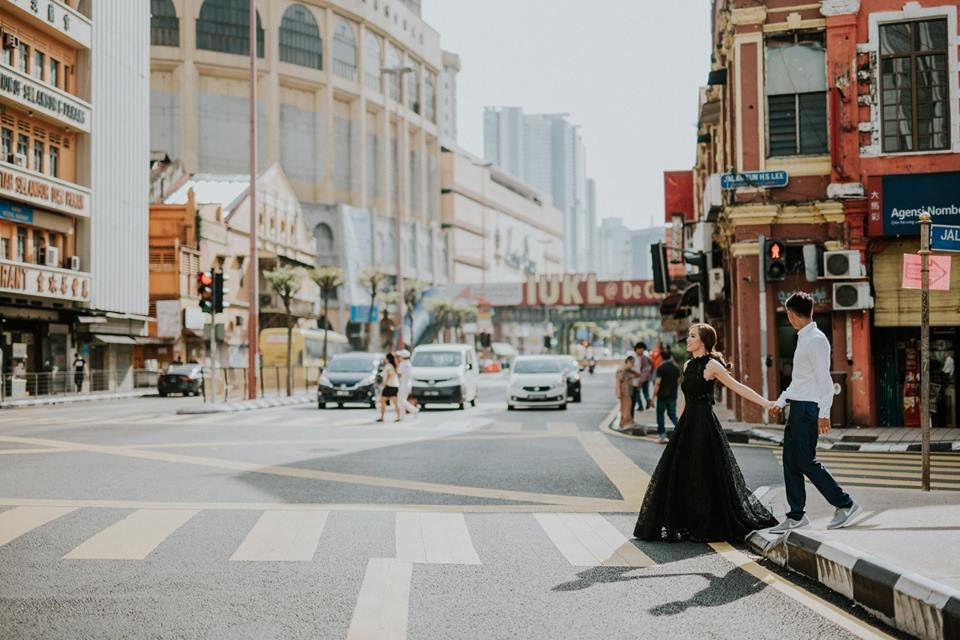 12. Kepong Metropolitan Park
Every weekend, families and kite enthusiasts will swarm over to the Kepong Metropolitan Park to spend some leisure time together.
However, the main catch of this park is the small pier located at the lake, where it sets up for romantic sunset pre-wedding photos. If you're lucky, you might even have flying kites on the horizon.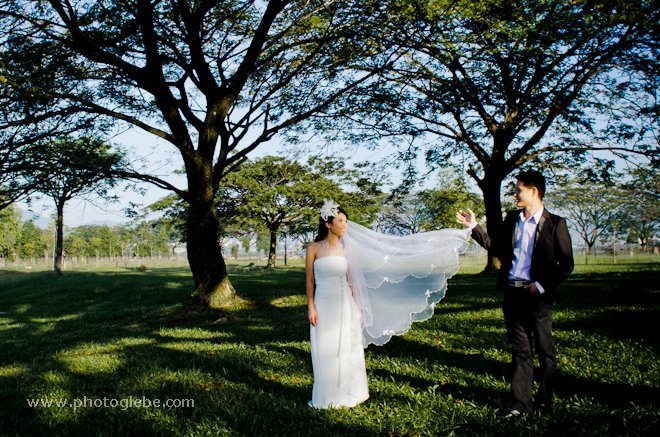 13. Taman Rimba Kiara, TTDI
On the surface, it might seem like Taman Rimba is just another park in your neighbourhood.
But do you know that the park is home to dozens of flora and fauna species, most of which are either classified as endangered, or critically endangered?
Sadly, the park is under threat as the development of new residential apartments and a new highway will diminish the park's area. Therefore, if you want a backdrop of age-old trees in your pre-wedding photos, this might be a good time.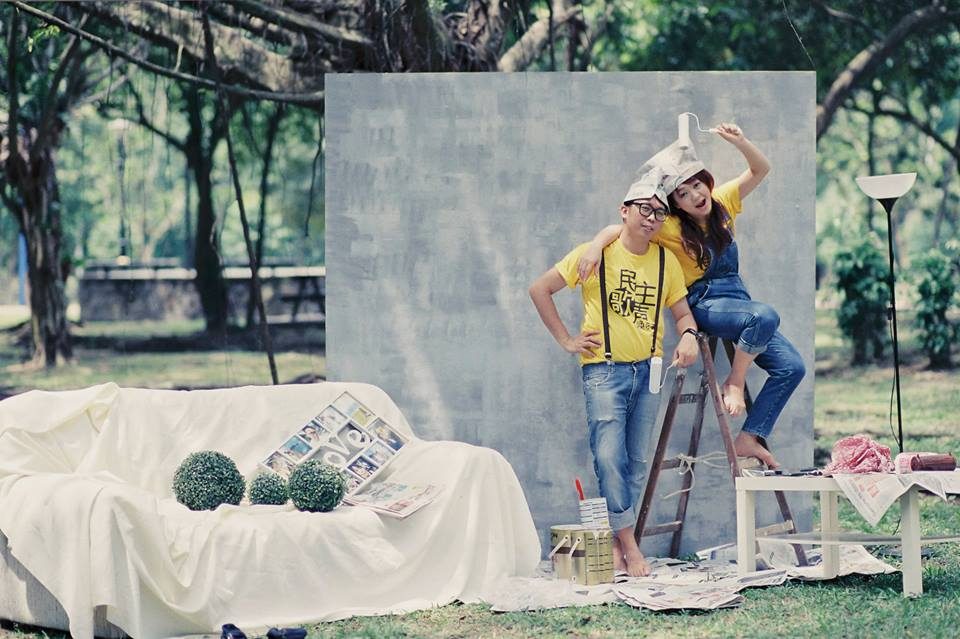 14. Thean Hou Temple, Kuala Lumpur
The grandiose structure, spectacular beams, ornate pagodas, dragon-like columns, and interesting couplets of the Thean Hou Temple makes it a beautiful location to snap your pre-wedding photos.
The temple also has a marriage registration office, so it's not uncommon to find couples holding their ROM photography and pre-wedding photos session here.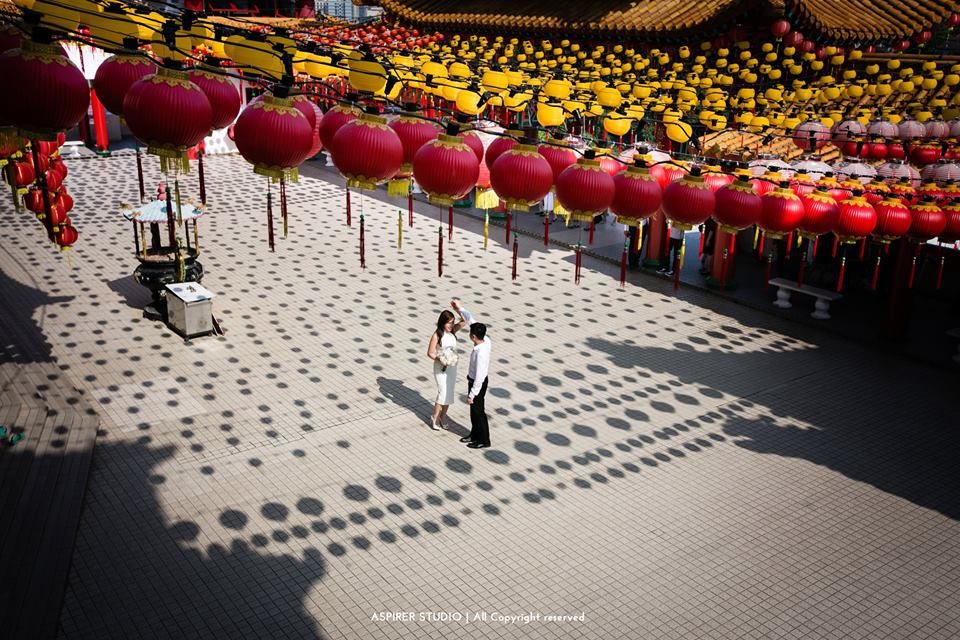 15. Tasik Cermin, Ipoh
The literal translation of this from Malay is "The Mirror Lake", and once you're here, you'll understand why.
The pristine lake is surrounded by the trademark limestone hills that Ipoh is famed for, offering a largely unspoilt environment with truly spectacular views.
Though the area is small, the viewing platform allows a number of opportunities for creative and mesmerising shots to create a Guilin-like backdrop.
If you want to have your pre-wedding photos taken in this tranquil park without the racketeering crowd, we recommend heading there during the weekdays so that you and your partner will feel less awkward posing.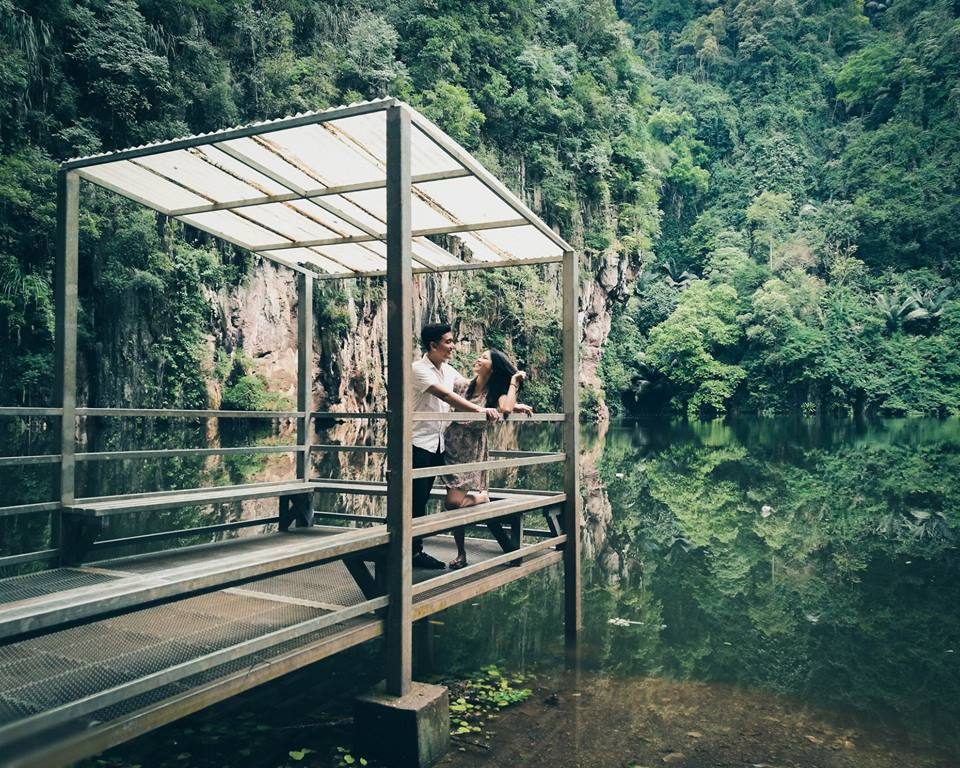 16. Taiping Lake Gardens, Taiping
You might have been to a few scenic parks in your life, but have you been to the stunning Taiping Lake Gardens?
The park is home to 10 man-made lakes, and is famed for the frequency of enormous and mystical trees soaring through the landscape, giving you an enchanting vibe.
Do you know: The Taiping Lake Gardens was the first public garden in Malaya during the British administration? This well-maintained park is considered as one of the best parks in Malaysia.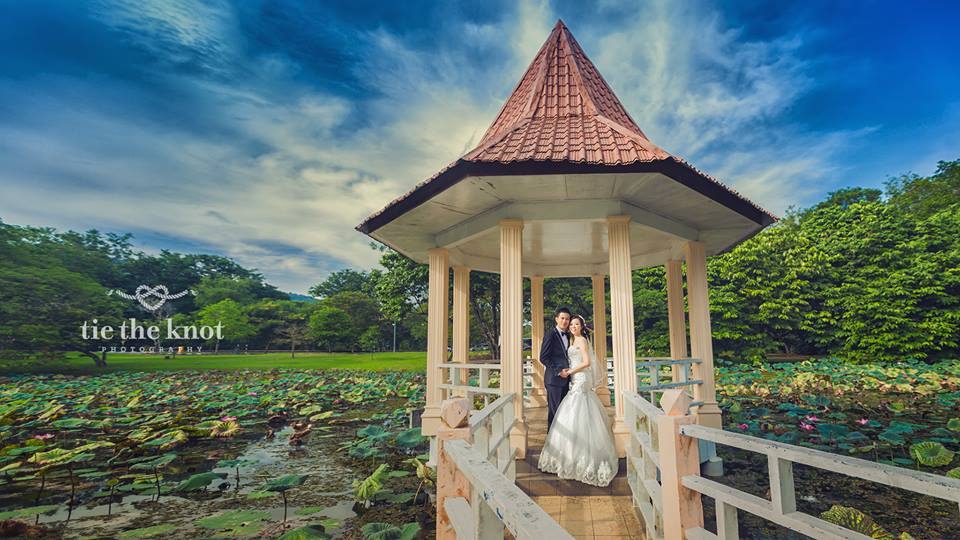 17. Old charcoal factory, Kuala Sepetang
Located not far away from the town of Taiping lies a charcoal factory that still produces charcoal in traditional kilns.
You'll find a saturated amount of mangrove logs, timber walkways, and powdered sawdust, all combining to give you that unique raw, rustic, and industrial feel that you crave in your pre-wedding photos.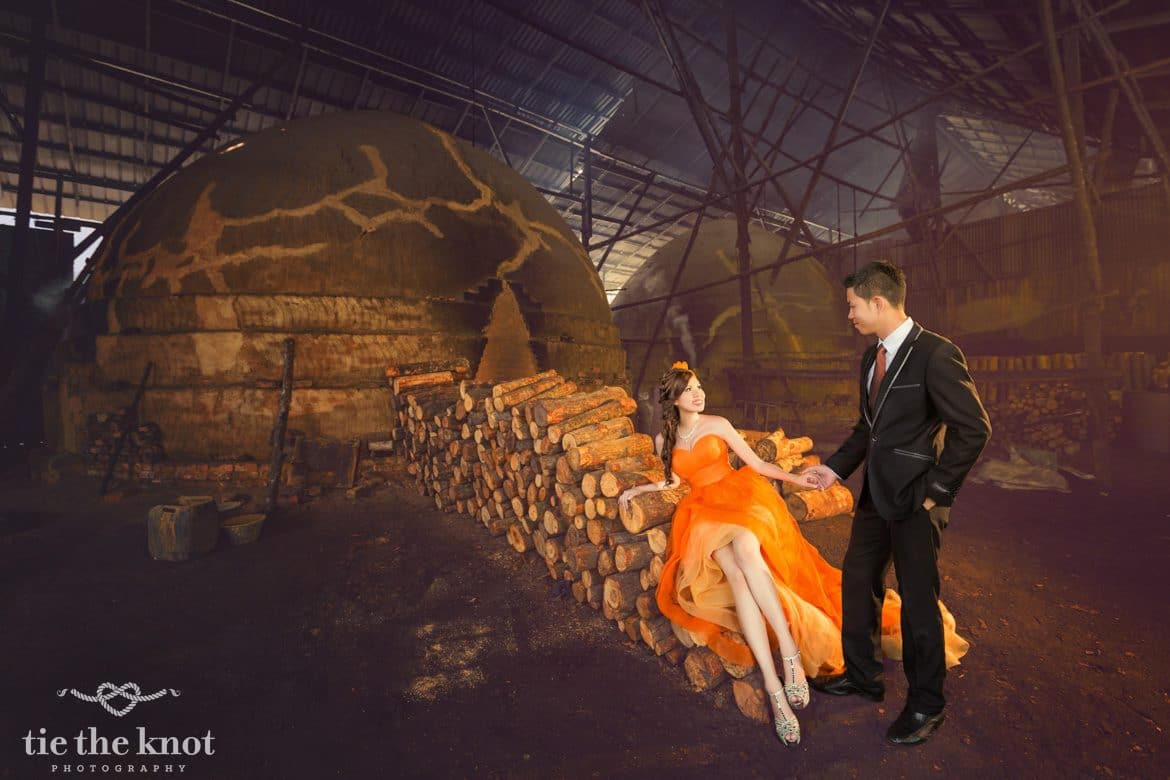 18. Tan Jetty, George Town
The Tan Jetty is one of the oldest Chinese clan jetty settlements in George Town, Penang.  Here, you'll find century-old wooden plank walkways and huts sitting above the calm still waters.
The jetty offers you idyllic sunset shots that are simply too potent to resist, together with the wooden architecture and calm gentle sea, the level of romantic-ness is only limited to the window of your photographer's eyes.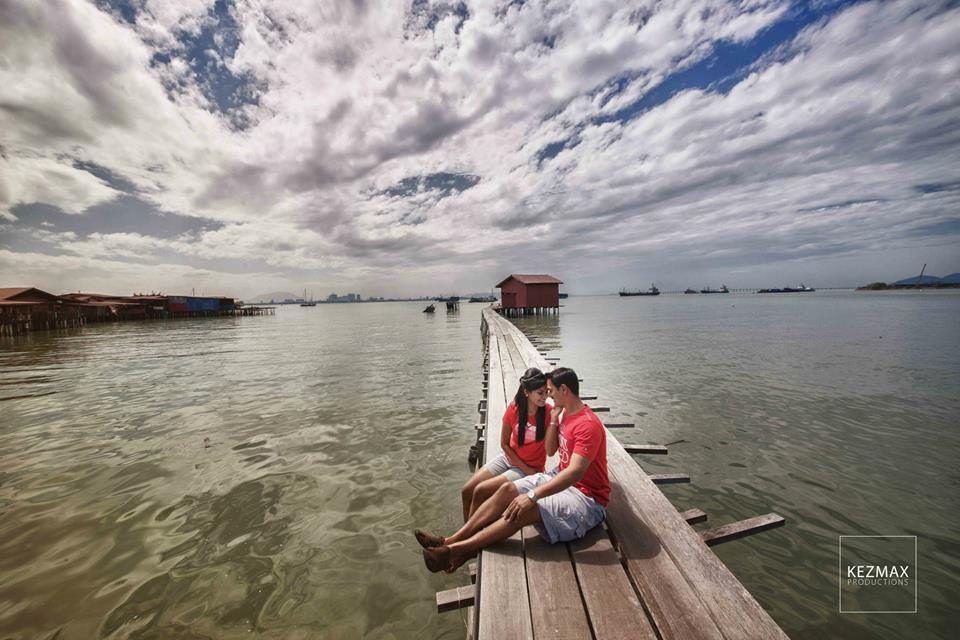 19. Telaga Tujuh Waterfall, Langkawi
Speaking of romantic, what is more romantic than taking your pre-wedding photos with cascading waterfalls in the background?
As one of the most picturesque spots in Langkawi, Telaga Tujuh Waterfall – which means seven wells waterfalls in Malay – consists of seven interconnected natural pools of seven waterfalls.
If the waterfalls aren't enough to reel you in, the local vegetation around enhances the area even more greatly, so magical that the locals here say that it's home to fairies.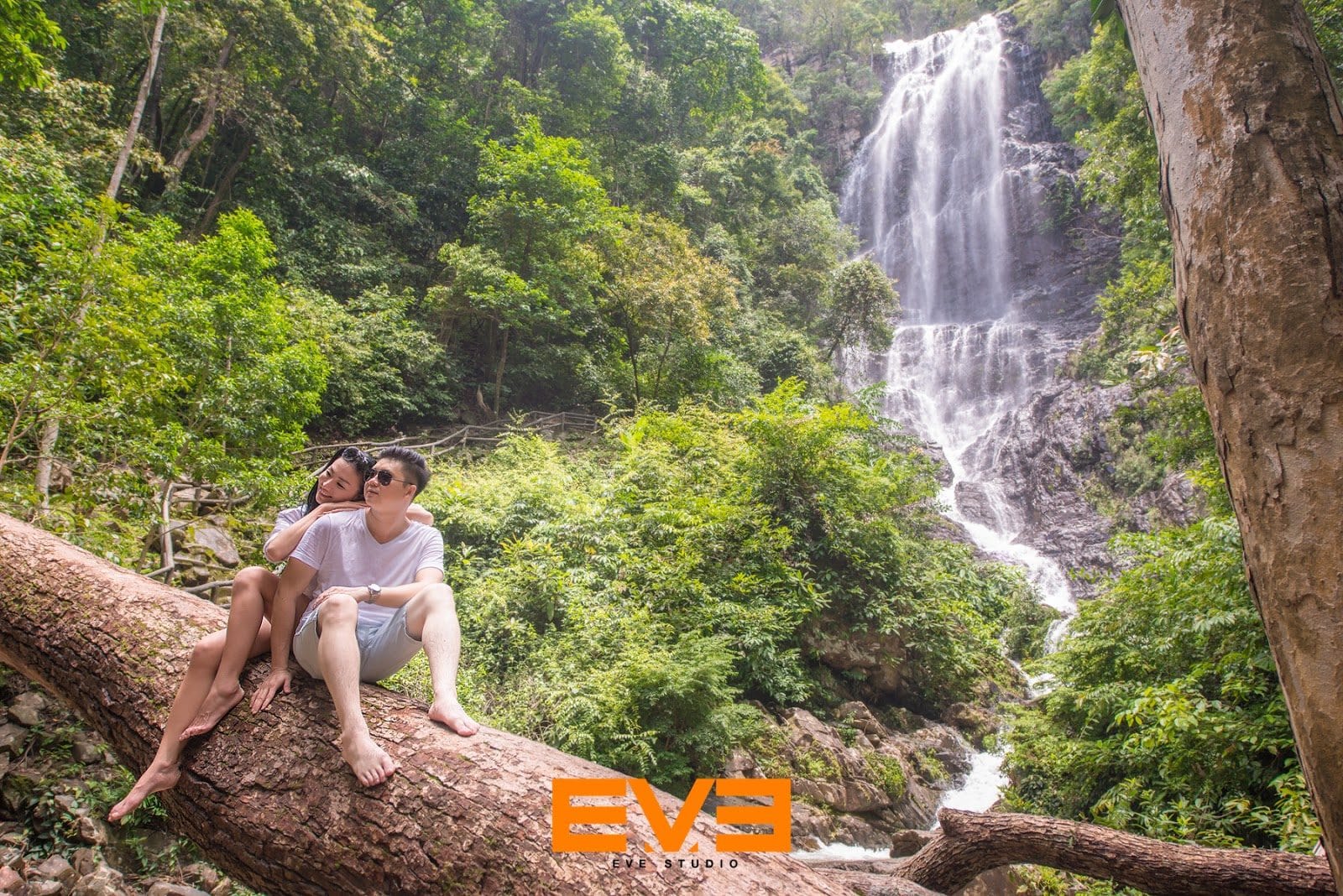 With over 600 professional photographers on Recommend.my, you can be sure to find a photographer that can deliver the art style you want.
Tell us your preferred pre-wedding photoshoot dates now to get recommendations and instant free quotes.
Hire a photographer to create your own everlasting memory
With over 600 professional photographers on Recommend.my, you can be sure to find a photographer that matches your personality and style.
Tell us your preferred pre-wedding photoshoot dates now to get recommendations and free quotes.
Need more than just a photographer? We provide these wedding services too: