The more time we spend working from home, and avoid eating out, the more recipes we're tempted to cook at home.
And for the kitchen geek, this adds the temptation to invest in high-tech gadgets like air fryers, sous vide immersion heaters, pasta and bread makers, or fancy rice cookers (Uncle Roger would approve!).
But, what about adding some high-tech right into your kitchen cabinets too? For your next kitchen upgrade or renovation, consider including these innovations that will improve your kitchen organisation and workflow. Then you will REALLY be able to make those recipes that look so good on video!
1. Power Track System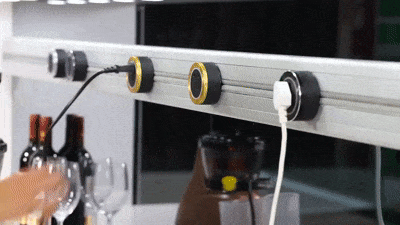 Some people might not be familiar with the power track system. It consists of a series of flexible power sockets attached to a track.
In contrast with the traditional wall sockets, you can add, remove or reposition the sockets within the power track system.
This feature allows you to enjoy the flexibility to add all your high-tech appliances. And, if you build it into a kitchen island or breakfast counter, it also lets you add lots of charging points along the entire length of the counter.
2. Induction Cookers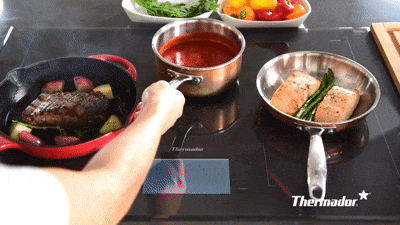 Induction cookers use electricity instead of gas for heating. They heat up faster, have more fine-tune heating controls, and still work with woks. And because they do not need any gas burner rings, an induction cooker looks just like a regular part of your countertop when not in use.
Since induction cookers heat up the pans directly, they do not leave any burn marks on your counters. And you can say goodbye to running out of LPG gas on a Sunday night.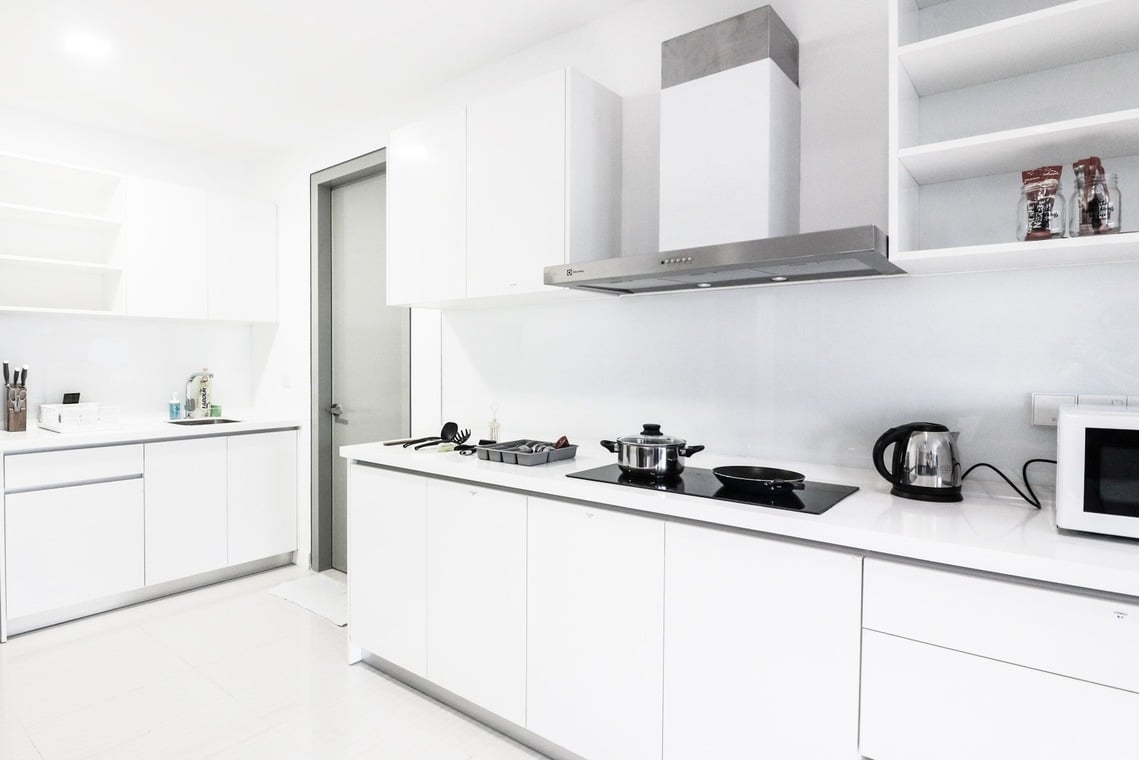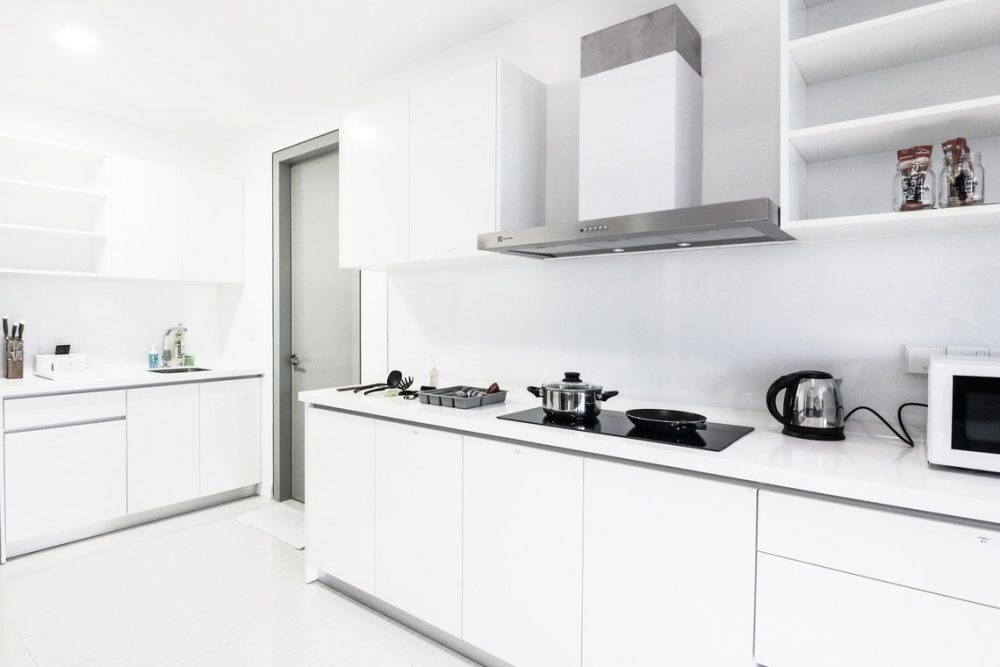 3. Concealed Rubbish Bins with Auto Opener
A modern kitchen requires modern aesthetics. This is when concealed rubbish bins do the work. It keeps the garbage out of sight, so that the kitchen will look more comfortable and welcoming.
Other than improving the style, it is also easy to open in which you just have to wave your foot under the cabinet (or touch the corner). This can be done with components such as Blum servo-drive.
This feature might look trivial, but it is essential for developing a safe and healthy environment. You can avoid making contact with the lid which might be infested with germs.
4. Built-in Cabinet Lighting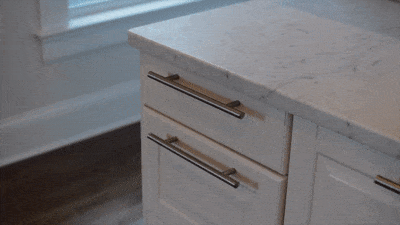 The most common cabinet lighting is the under-cabinet lighting. But what if you need to look for items in the cabinets and drawers? That's where in-cabinet lighting comes in.
Both are great in terms of their own unique function, while under-cabinet lighting helps to improve the kitchen's style, in-cabinet lighting enables us to look for items easily in the dark.
There are several types of in-cabinet lighting. The most convenient one consists of auto-on LED lighting that turns on once you open the cabinet or drawer.
5. Corner Cabinet Pull Out System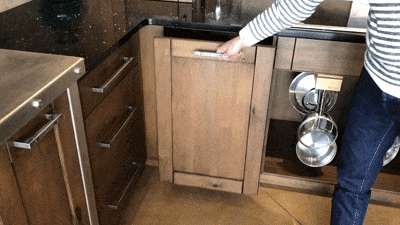 Modern kitchen designs need to maximise storage as well. That's why having an organized arrangement of tools is essential for building a modern kitchen.
Other than hanging the pans and pots on the wall, you can incorporate a corner cabinet pull out system in your kitchen design.
Both of these can avoid the hassle of crawling about to search for pots and pans, but the latter can conceal them away inside the corner cabinet. It also allows easy access with the pull out system.
6. Smart Display or Smart Speaker
For some people, it might look like a distraction. Nonetheless, that's not always the case. A smart display or a smart speaker can function as a modern helper, as it is voice-activated.
First of all, you can control lighting and set moods with a smart display. It can add more liveliness to the kitchen by setting the right moods. Moreover, it can auto-power on a coffee machine or hot water dispenser.
Then, you can also set alarms or timers with a smart speaker so that you can prevent your food from being overcooked or undercooked. The smart display also allows you to search for new recipes.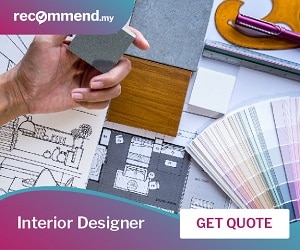 Some of the most famous helpers are Google Nest Hub and Alexa Echo Show.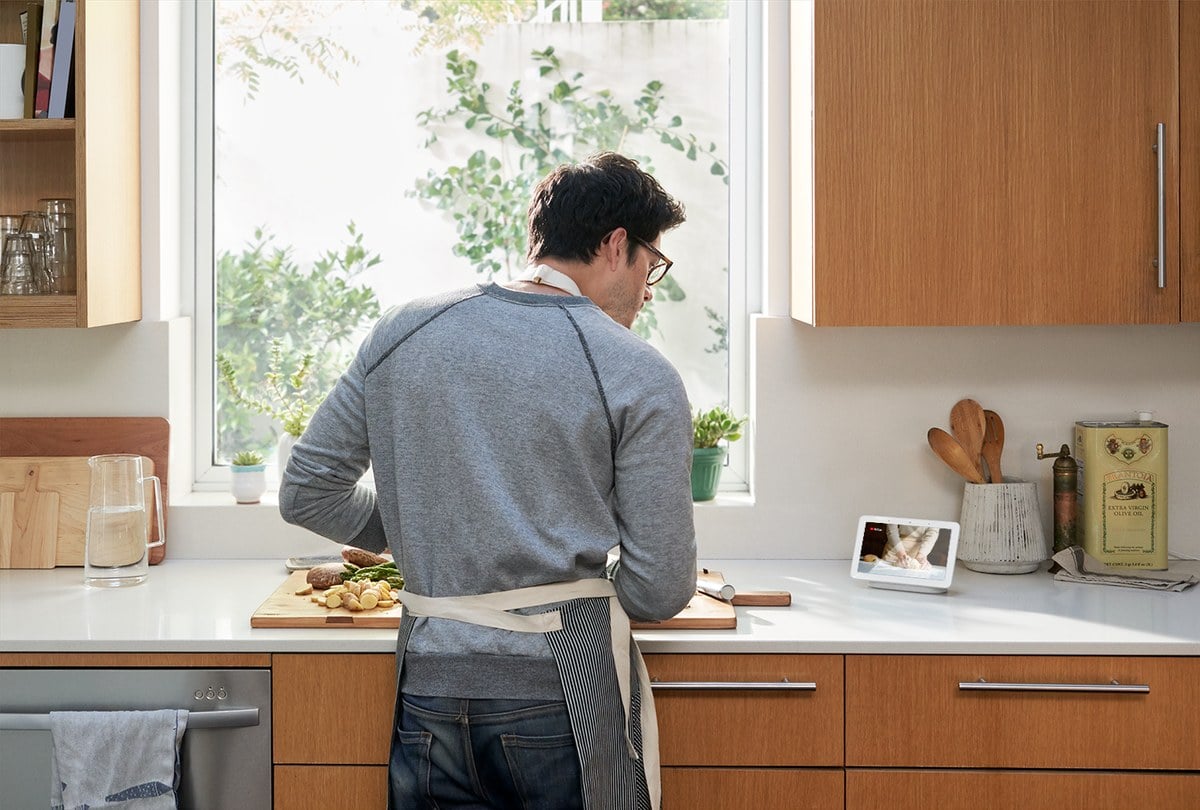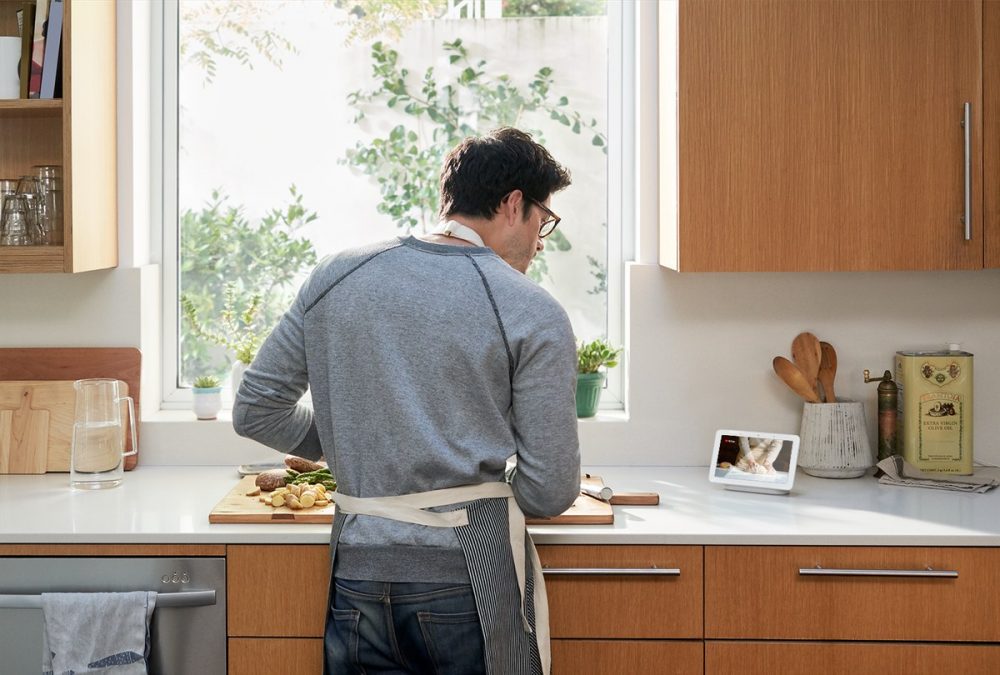 7. Touchless Kitchen Faucet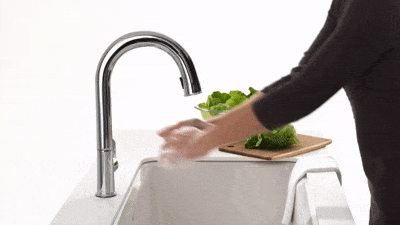 When it comes to modernity in interior design, touchless function has become a trend, which includes kitchen faucets and even soap dispensers.
A touchless faucet employs a presence sensor to detect your hands under the spout. Once they are detected, the sensor will turn on the valve; once removed, the valve will be turned off.
It makes washing hands easier without cross contamination which only occurs in traditional faucets. Kohler Malleco is a reputable brand that designs touchless faucets and soap dispensers.
8. Auto-Lift-Up Cabinets
As the name suggests, a lift-up cabinet is basically a wall cabinet which automatically opens upwards with the slightest touch. The easy-to-open cabinet makes it easy to store different types of ingredients like sugar, salt, pepper, flour, etc. and spices as well. This can improve the kitchen's organization and add more sense of tidiness to the overall style.
Inside the cabinets, you can also install a pull-down shelf to bring everything within reach.
Let's build your dream kitchen
These are just some of the essentials that make up a high-tech modern kitchen design. If you wish to incorporate these elements into your kitchen, get a quote from our professional kitchen specialists in Malaysia.