Located within the prestigious enclave of Bangsar, Kuala Lumpur, this fully-furnished condo unit was customised for a small family with a teenage son into a practical and luxe minimalist abode.
What defines your ideal family home? Whether it's having a spacious floor plan, a multipurpose living room or having ample storage for your family's belongings, we all have preferences when it comes to envisioning the home of our dreams.
When this family of three in Serai Bangsar decided to transition from landed property to a high-rise apartment, they had similar concerns to overcome.
When they received the empty unit, it had tight narrow spaces and dull interiors, leaving little to the imagination. Paired with insufficient windows and storage spaces, the family knew they needed help to transform the space into something that suited their needs. That's when they embarked on consultation and renovation work from an award-winning interior design firm, Mil Design & Construction (a Recommend.my home improvement professional).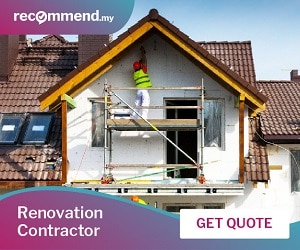 Need an experienced interior designer to revamp your home's interiors?
We have over a thousand experienced and reliable interior designers in Malaysia ready to build your dream home. Submit your requirements to book a site visit and get a direct quote.
A blank canvas transformed into a family home
Today, this home is brimming with a mix of personal touches. Customised to suit the lifestyle needs of its occupants, the interiors feature a clean and contemporary look while maintaining a touch of warmth expected from a family home.
The interiors and its layout include lots of functional storage areas designed to serve different purposes. Different areas can also be adjusted to suit different uses, such as family gatherings, entertaining guests, relaxing on the weekends, or creating private spaces for each family member.
Lounge and Living
Once you enter the apartment, the lounge and living space is designed to function separately as two living areas in one open-concept floor plan, offering a seamless appearance.
Spanned throughout the entire length of the apartment, the area features a long dark timber trellis and shelves integrated with a concealed sliding door. This casual lounge space is designed in a laid-back atmosphere from the mismatched lounge chairs and ottomans that are ideal for lazing around or to simply unwind.
The intricate layering of contrasting textures such as black timbers, bronze mirror and bronze metal touches creates interesting textures and encourages a play of shadows and lighting.
On the other side of the room, a formalised living area featuring a vast balcony with a stunning view of the Kuala Lumpur City Centre can also be seen.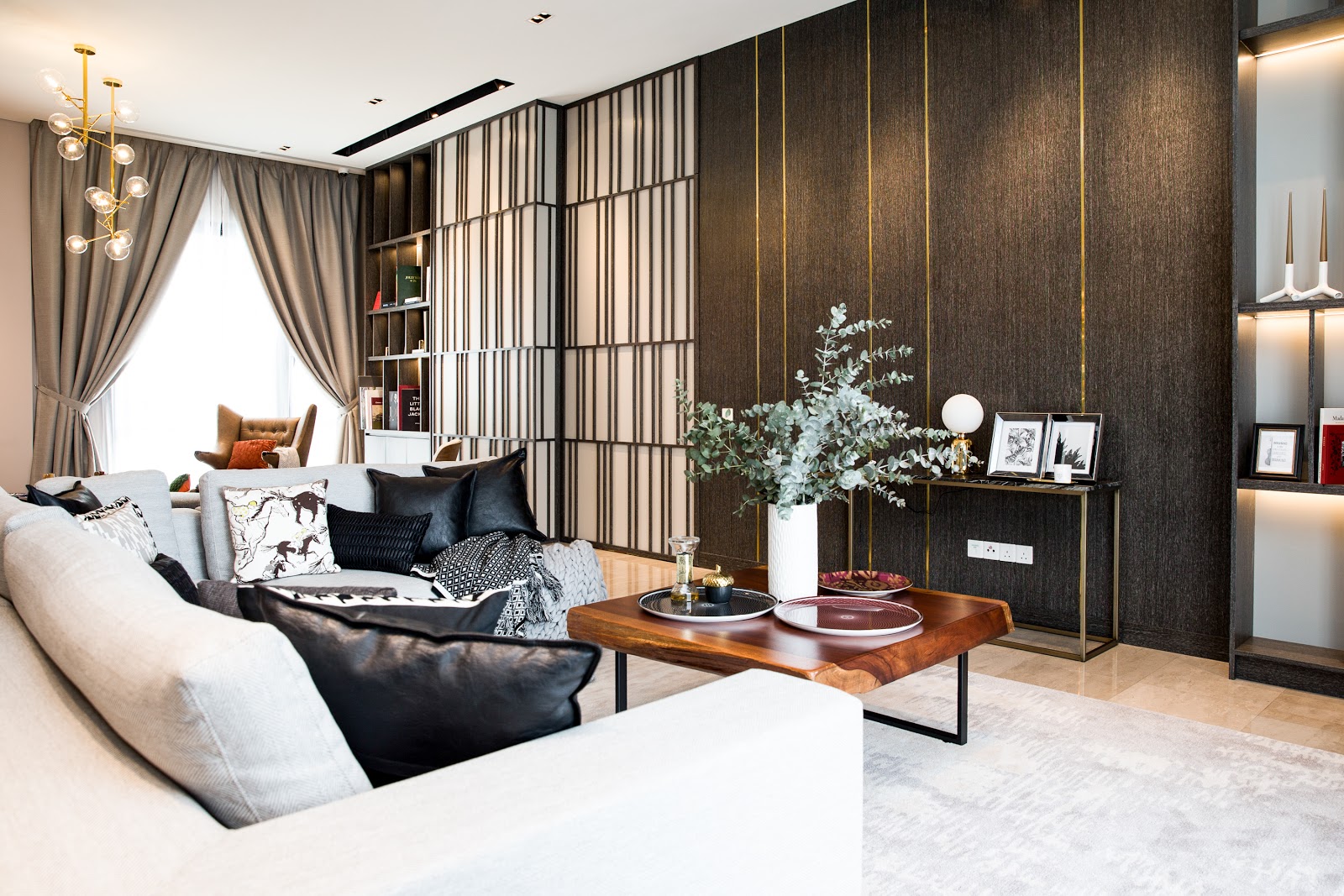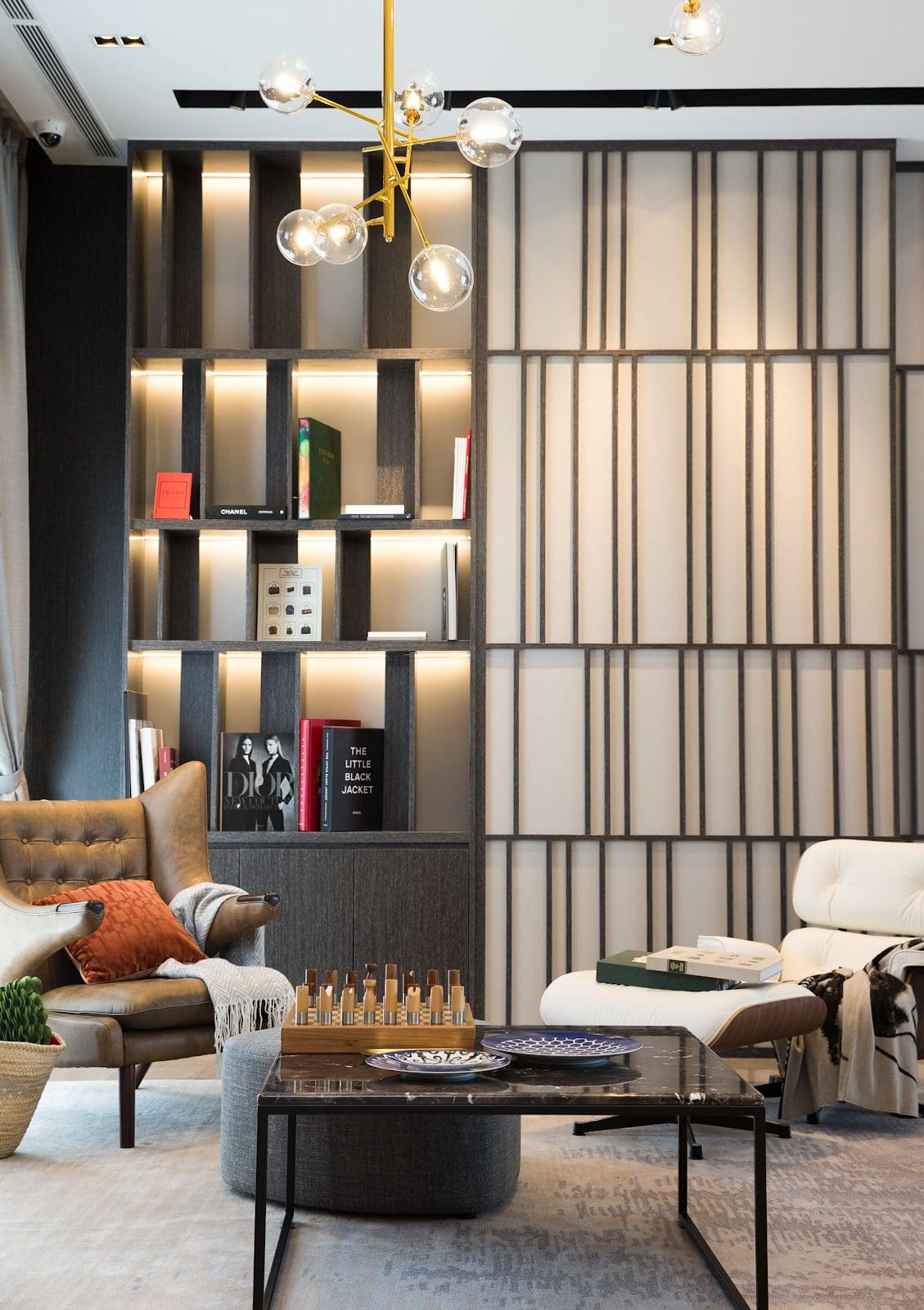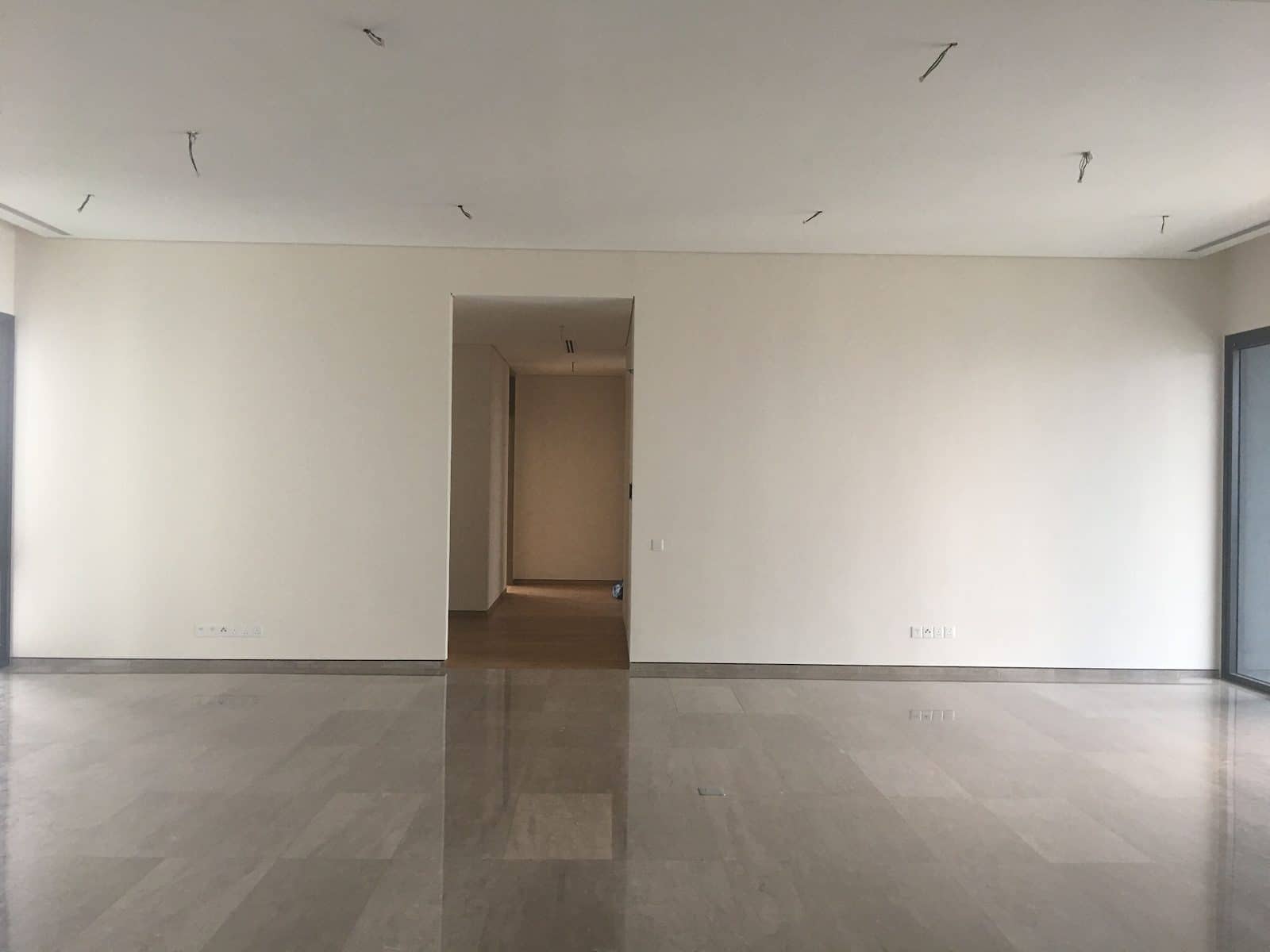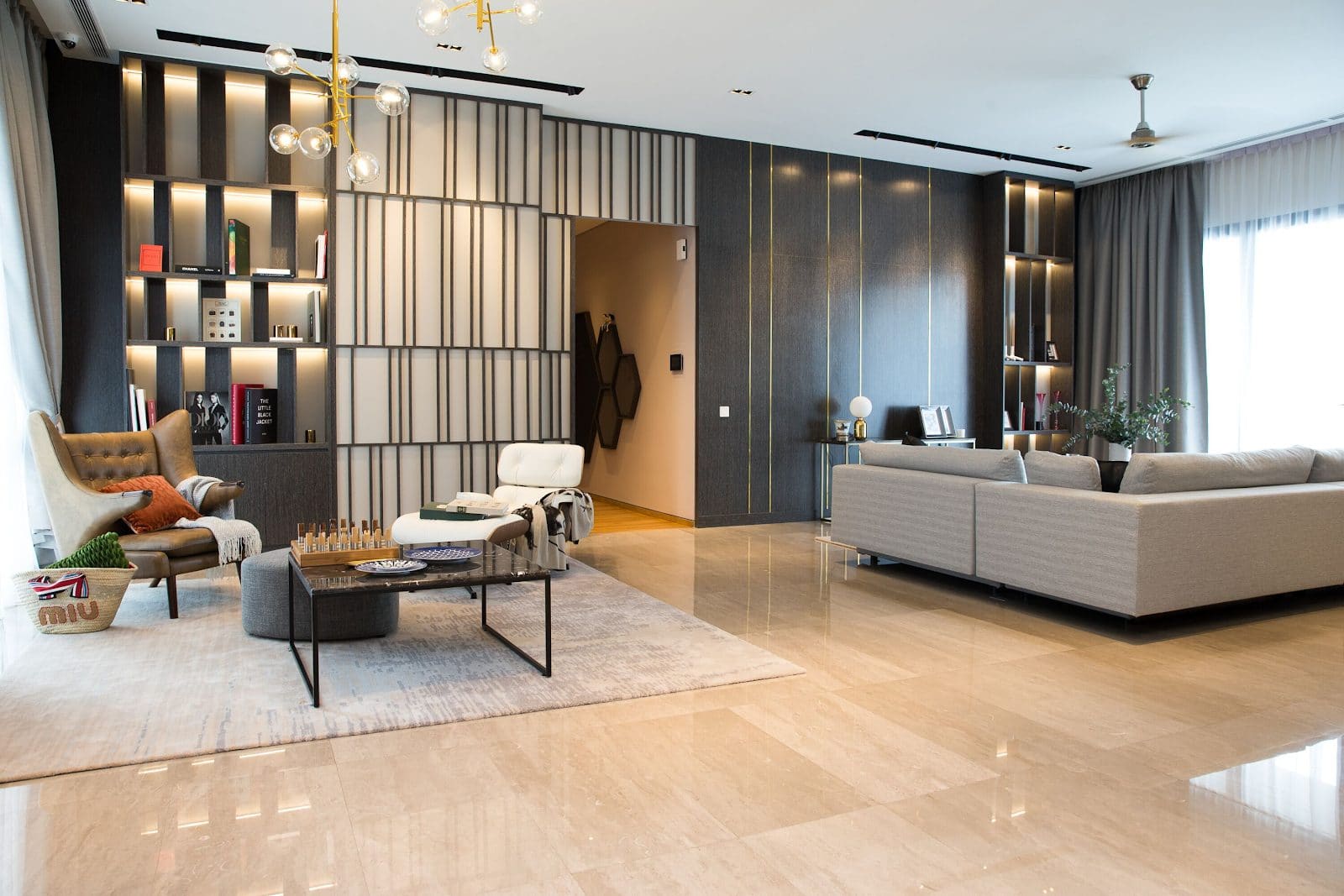 Lift Foyer
Resembling an art gallery, the entrance features a carefully selected curation of framed scarves and artwork on a long travertine marble wall. This foyer features bold, playful, quirky patterns and intentionally mismatched frames in a mix of baroque and modern styling.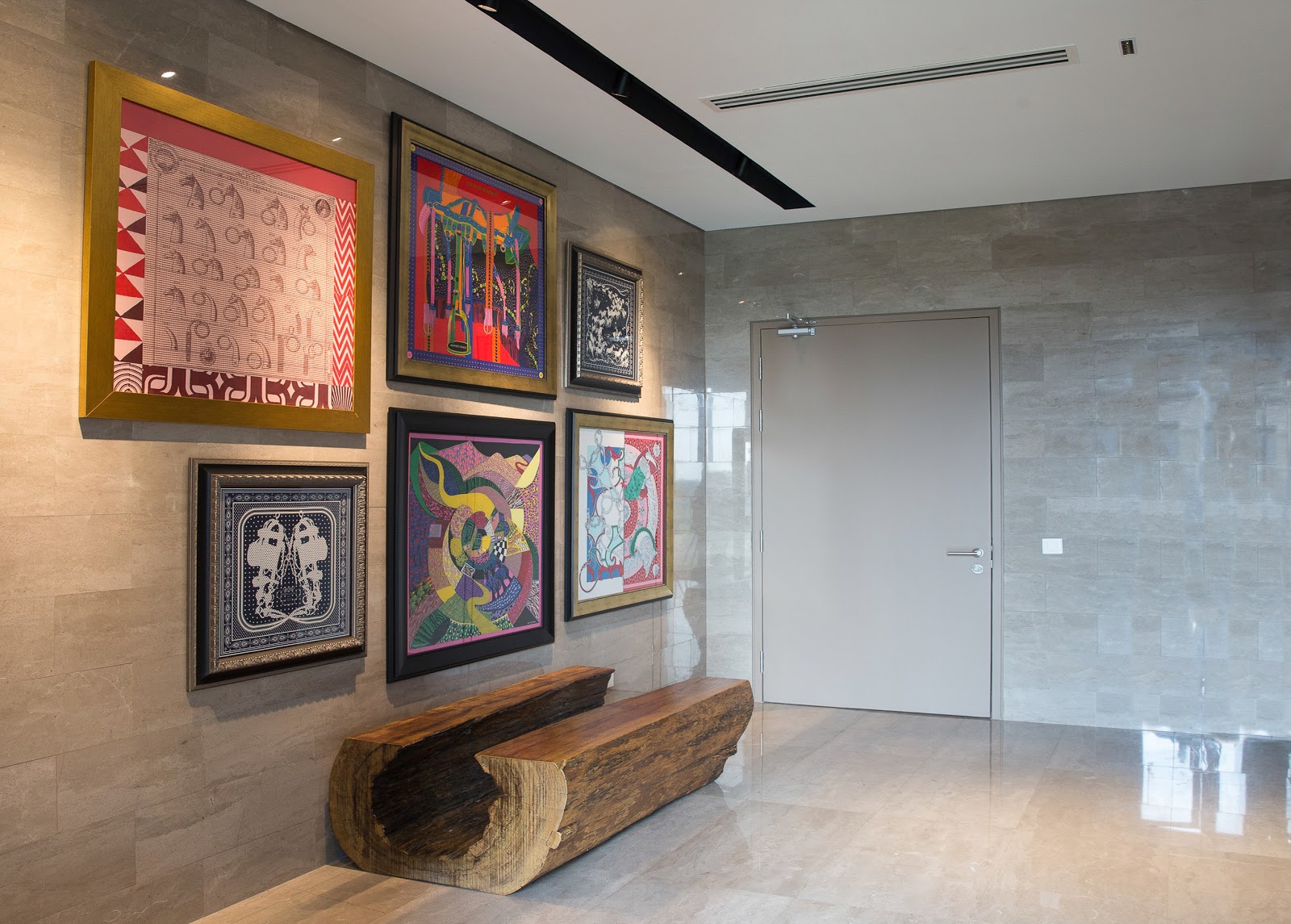 Dining & Entrance Door
The dining area consists of a second feature wall that is similar to the one found near the entrance of the home. The wall stretches through the entire length of the apartment and is designed in a clean, ivory white look to provide contrast to the darker shade of the first feature wall.
The feature wall contains similar trellis details with a moving foldable panel. When opened, it reveals a range of display shelves to exhibit the owner's collection of chinaware and cutlery collection from their travels.
By adding the panels, the feel of the dining area can be changed as needed. On regular days, the doors are closed for daily dining. But on certain occasions, the panels can be opened so it becomes a glamorous backdrop to elevate the dining space.
Meanwhile, the feature wall at the dining space also integrates to become part storage for the entrance door. This clean and sleek design is done for aesthetic purposes while maintaining functionality, especially for a growing family with a teen.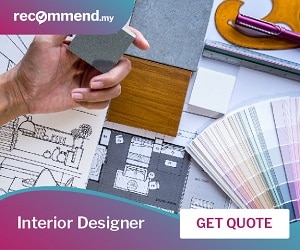 The extra compartments also offer a variety of parts to specifically store shoes and other trinkets and knick-knacks that the family may accumulate. The smooth transition from the dining to the kitchen island creates a comfortable relationship. The designer also enhanced privacy by providing a silver-toned screen with timber veneer and bronze slits to block out the dining view from the entrance.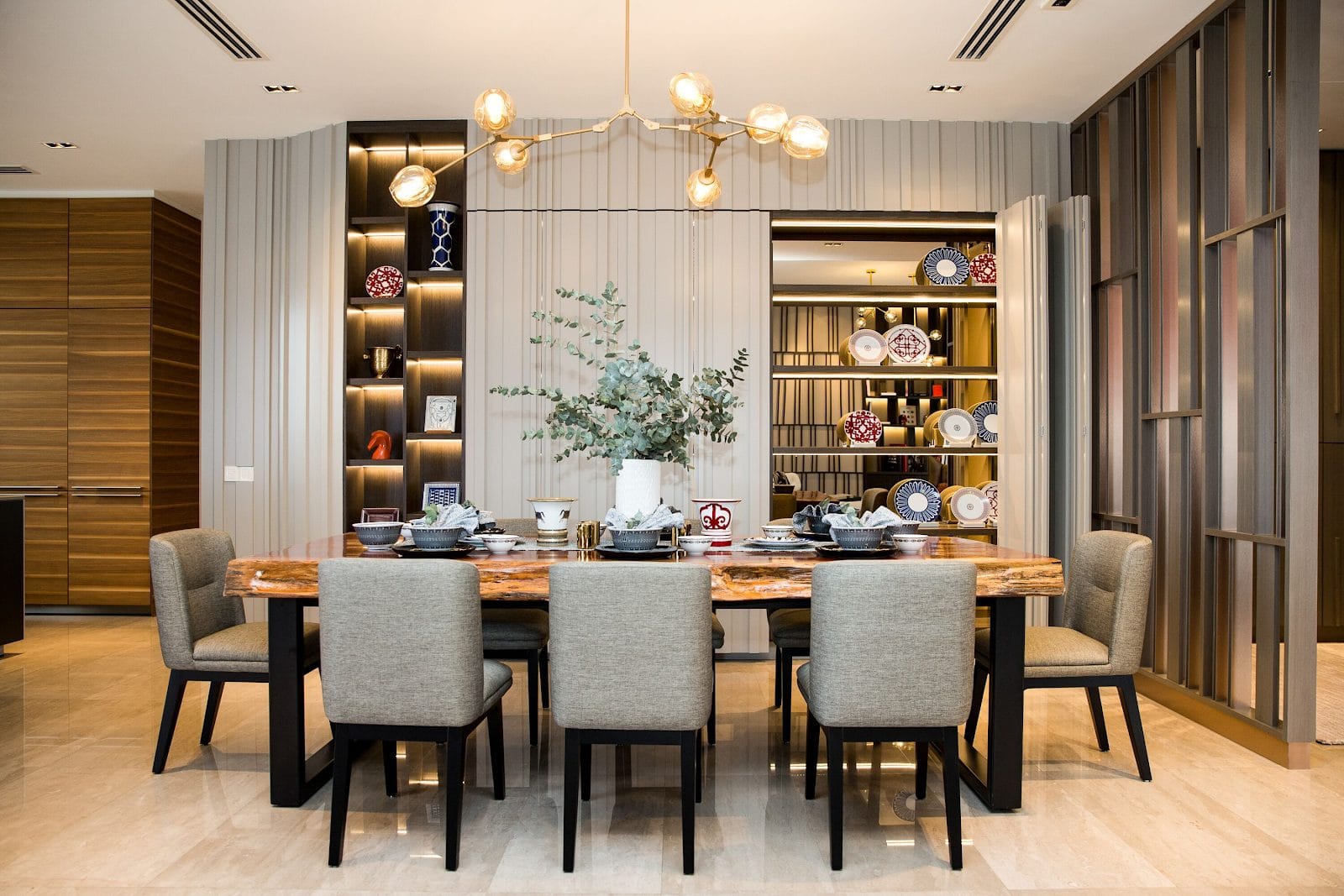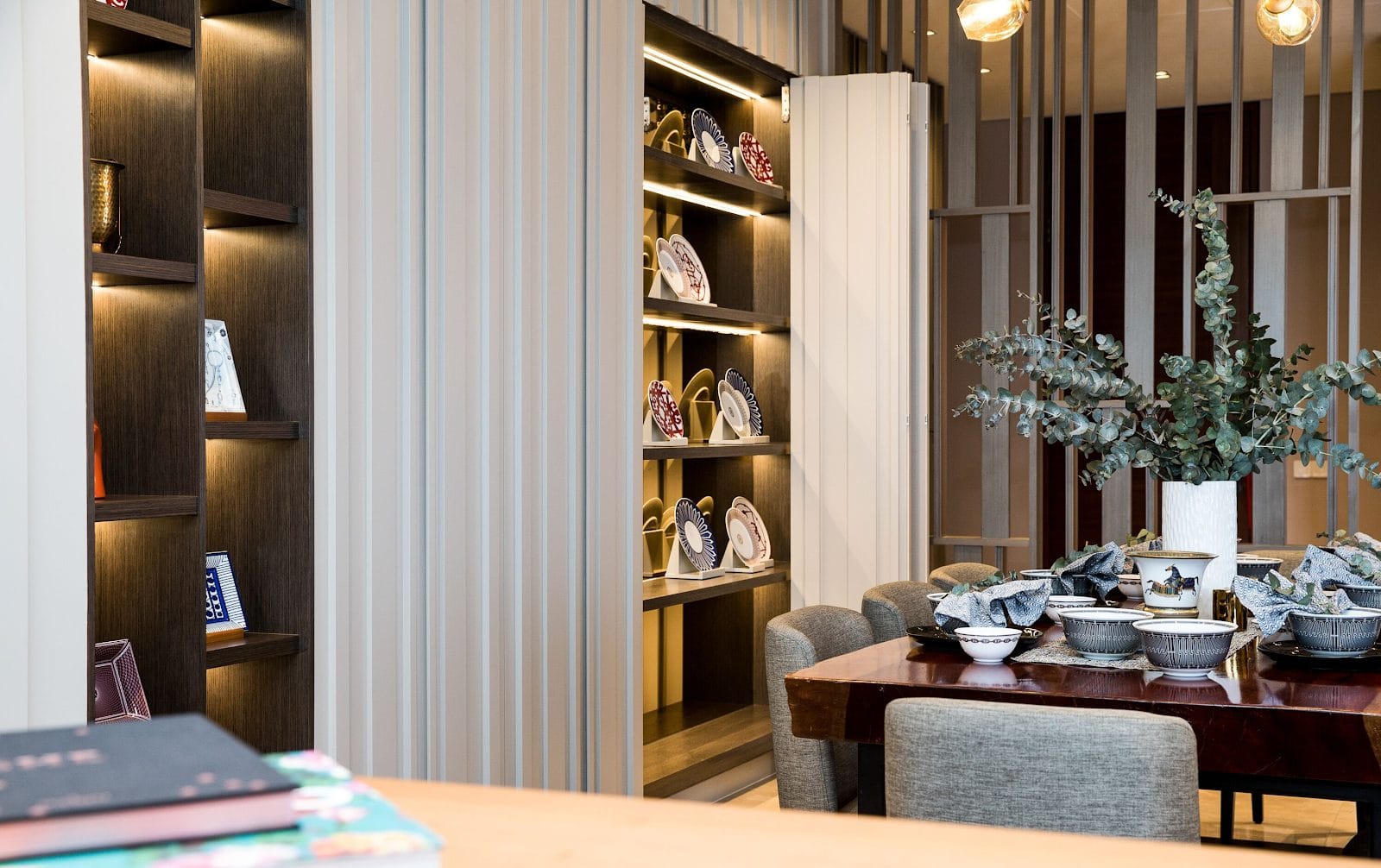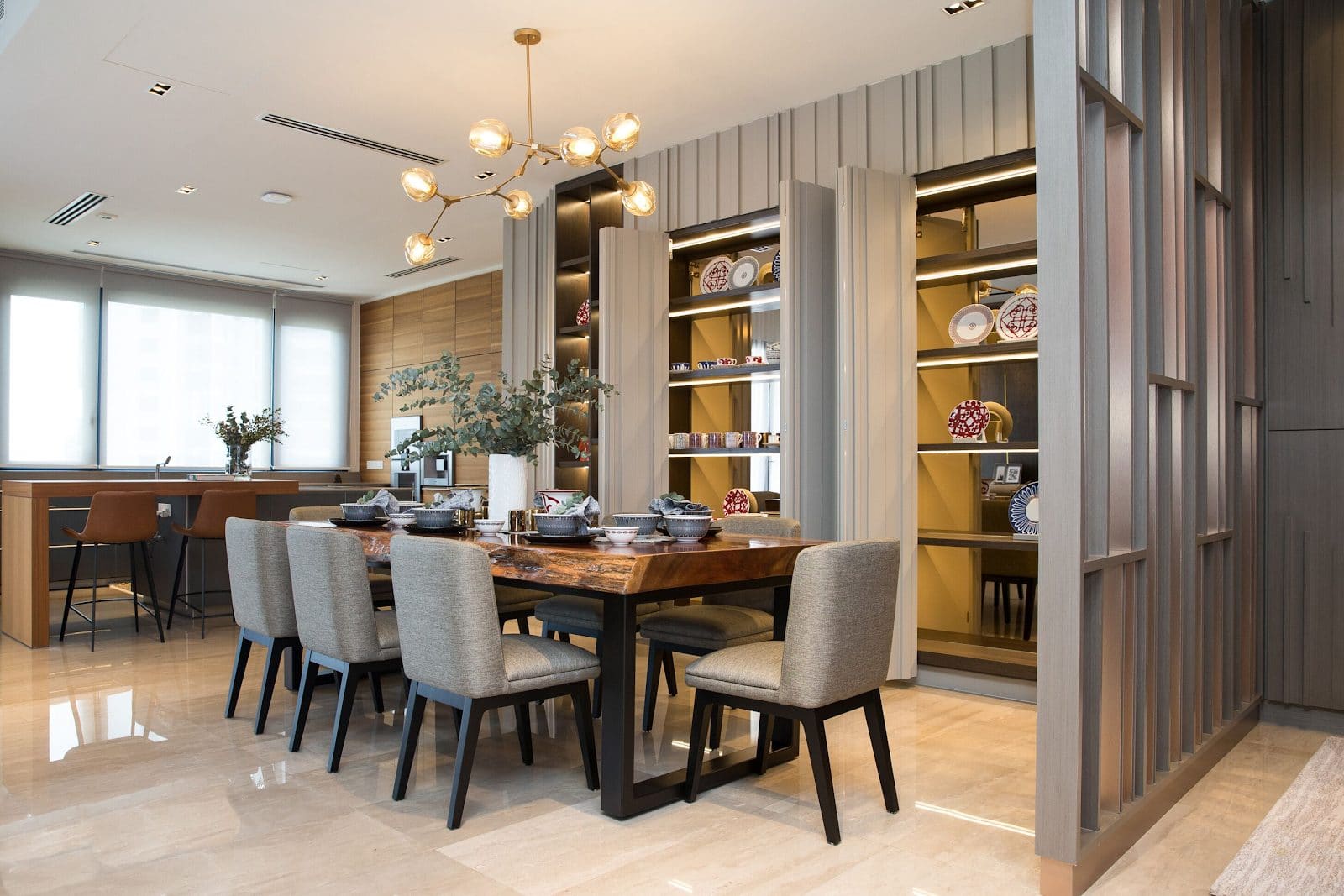 Master Bedroom
The perfect retreat for parents, the bedroom suite comes with a tailor-made fabric panelling with subtle gold trimming and high-end bedding for a touch of class and luxury. The addition of modern lighting and ornaments enhances the atmosphere into a lush and relaxing space to unwind and indulge after a long day.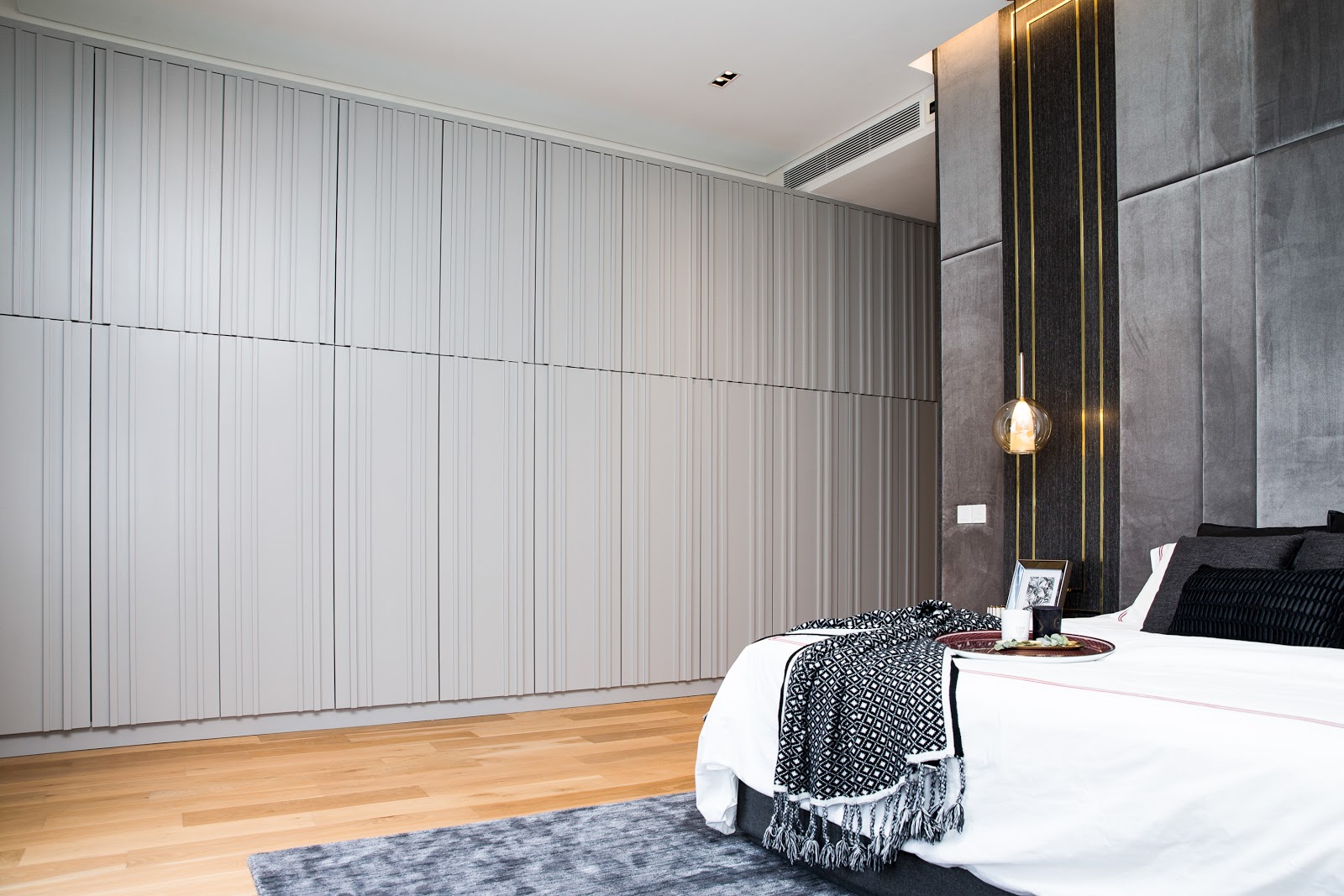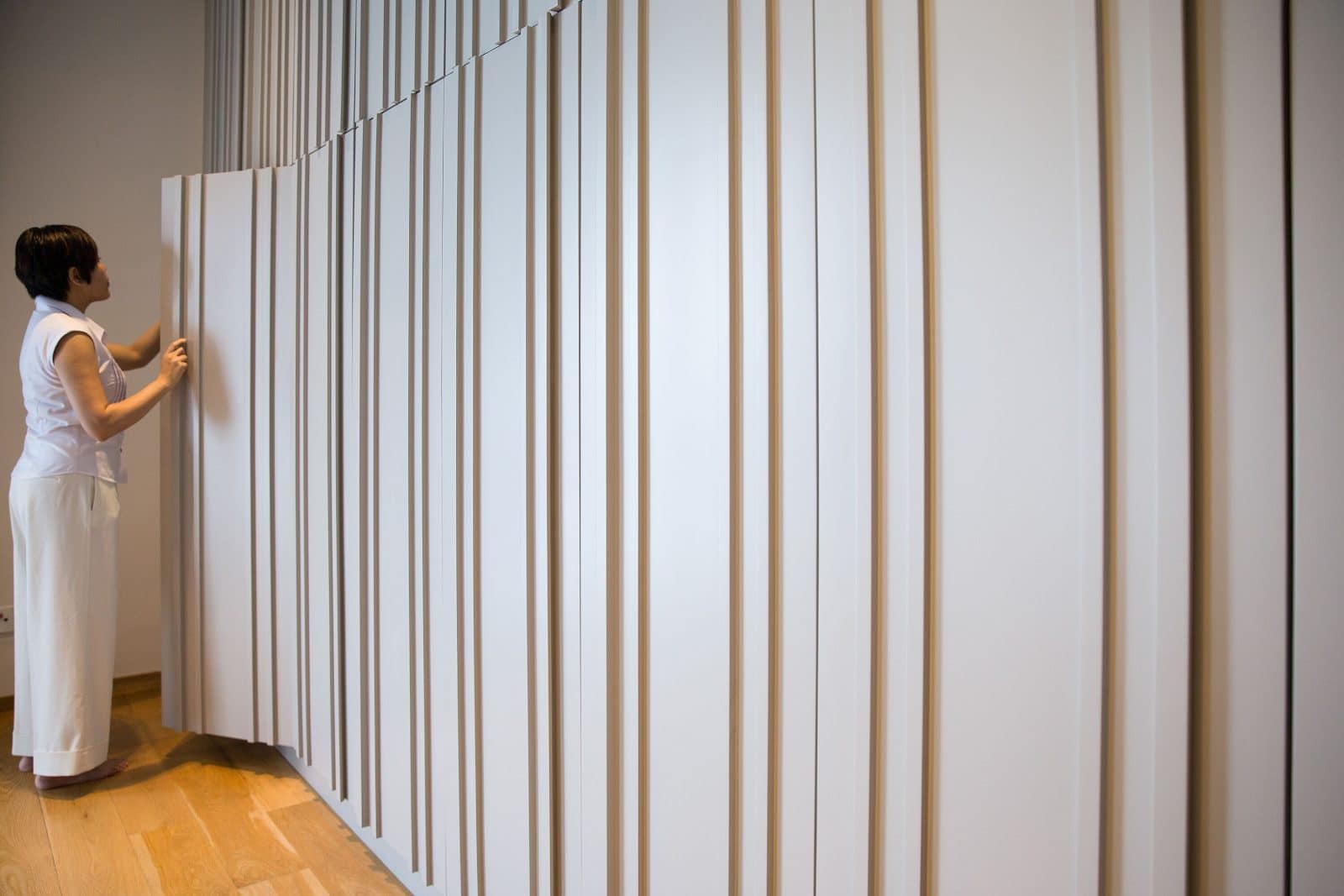 Boys' Room
This is now a contemporary and chic room for the son aged 13. It includes a comfortable day bed by the window and a study desk with interactive spaces for projects. The built-in cabinets include plenty of storage for his prized collection of caps, Lego and other possessions.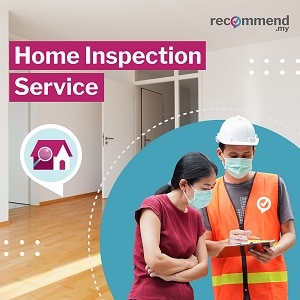 The layout was designed to be spacious and uncluttered, and the colour scheme combines dark wood, grey upholstery and yellow accents. This helps create a timeless yet fun ambience that is perfect for a teenager.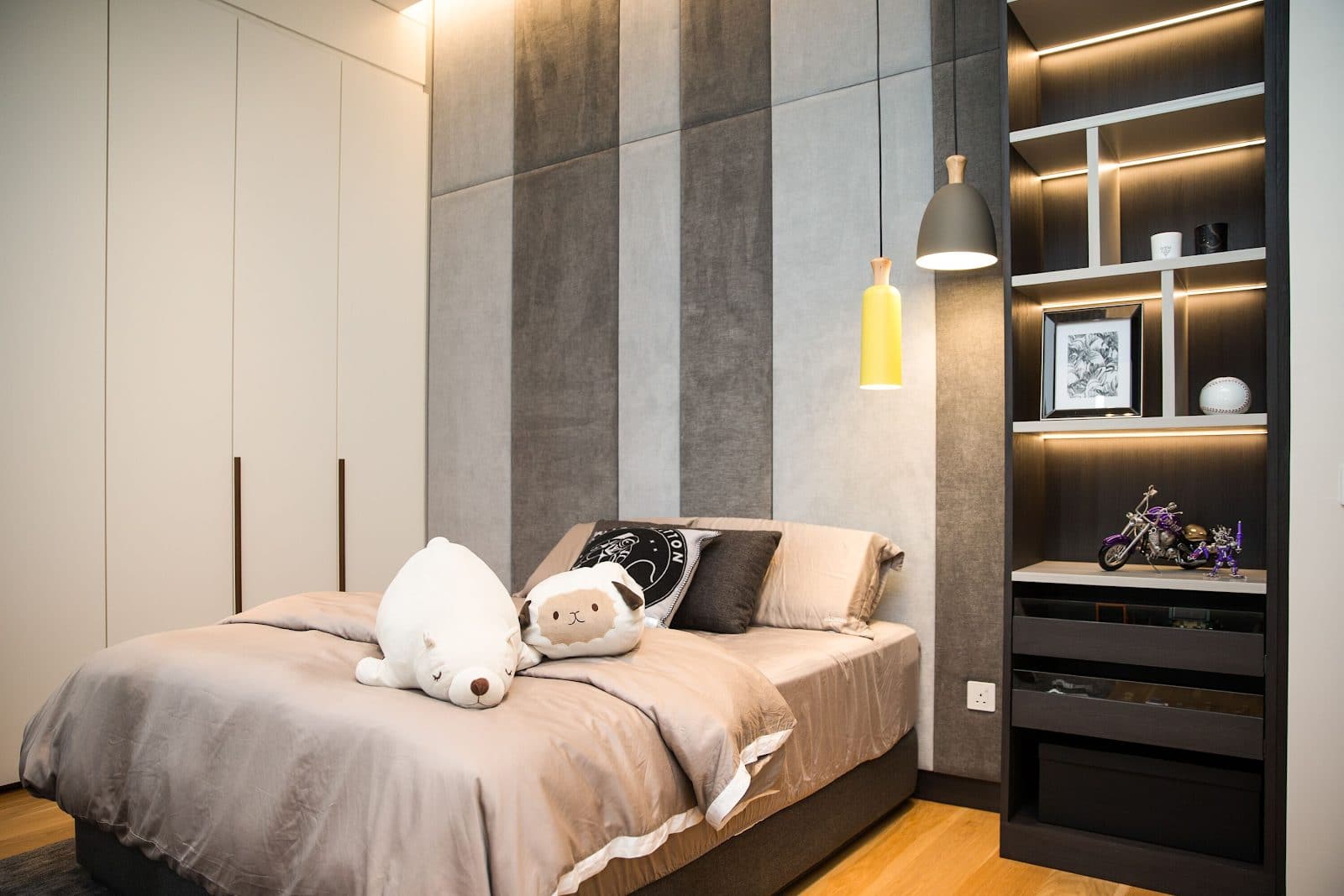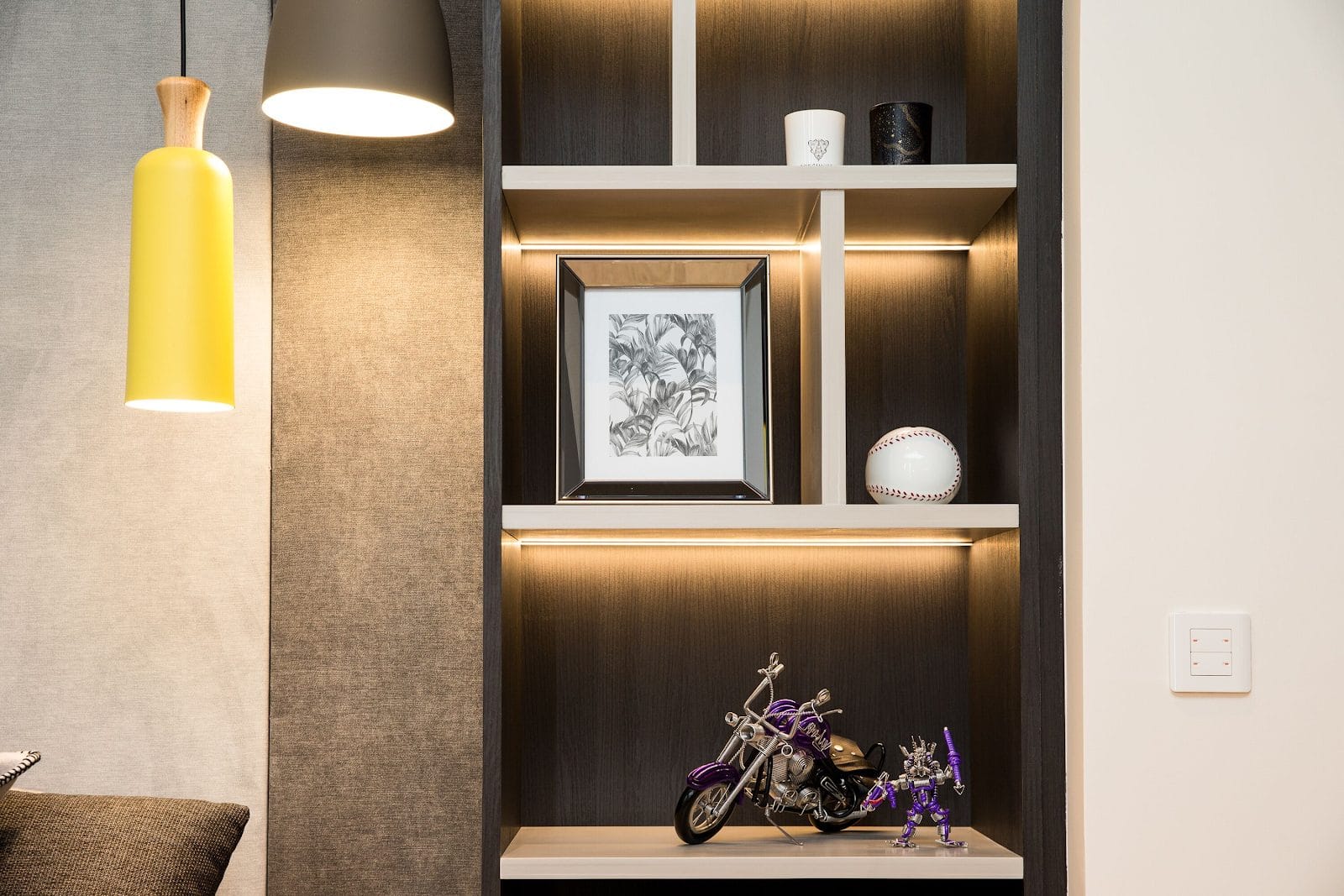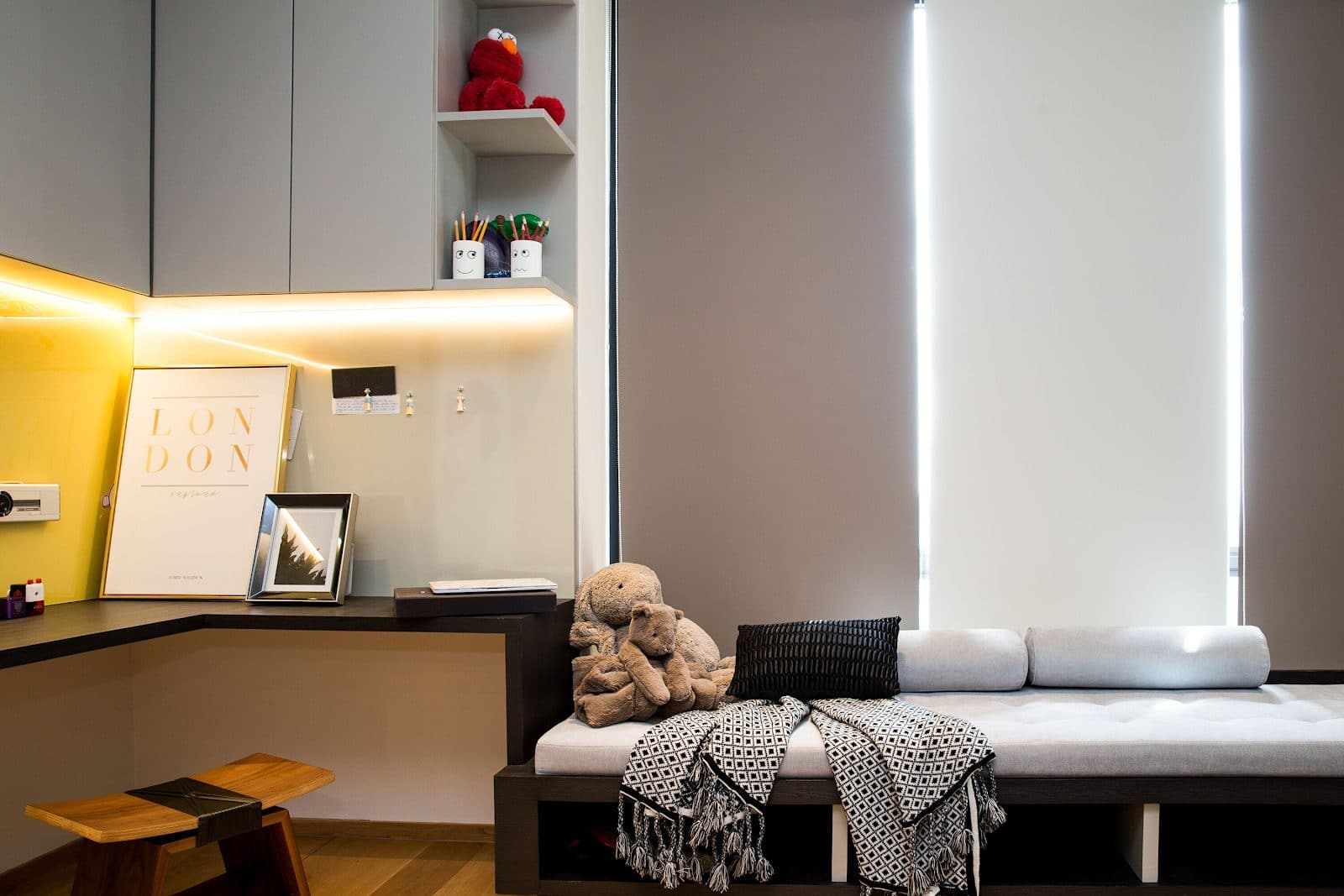 Family and TV Area
Setting a different tone from the rest of the home, the family and TV area provides a stylish, and sophisticated space with leather beanbags to sink into after a long day. Ideal for movie nights and spending family time, the designer also included an option to add a library that can double as a children's retreat while the sliding door offers privacy and time away from the adults.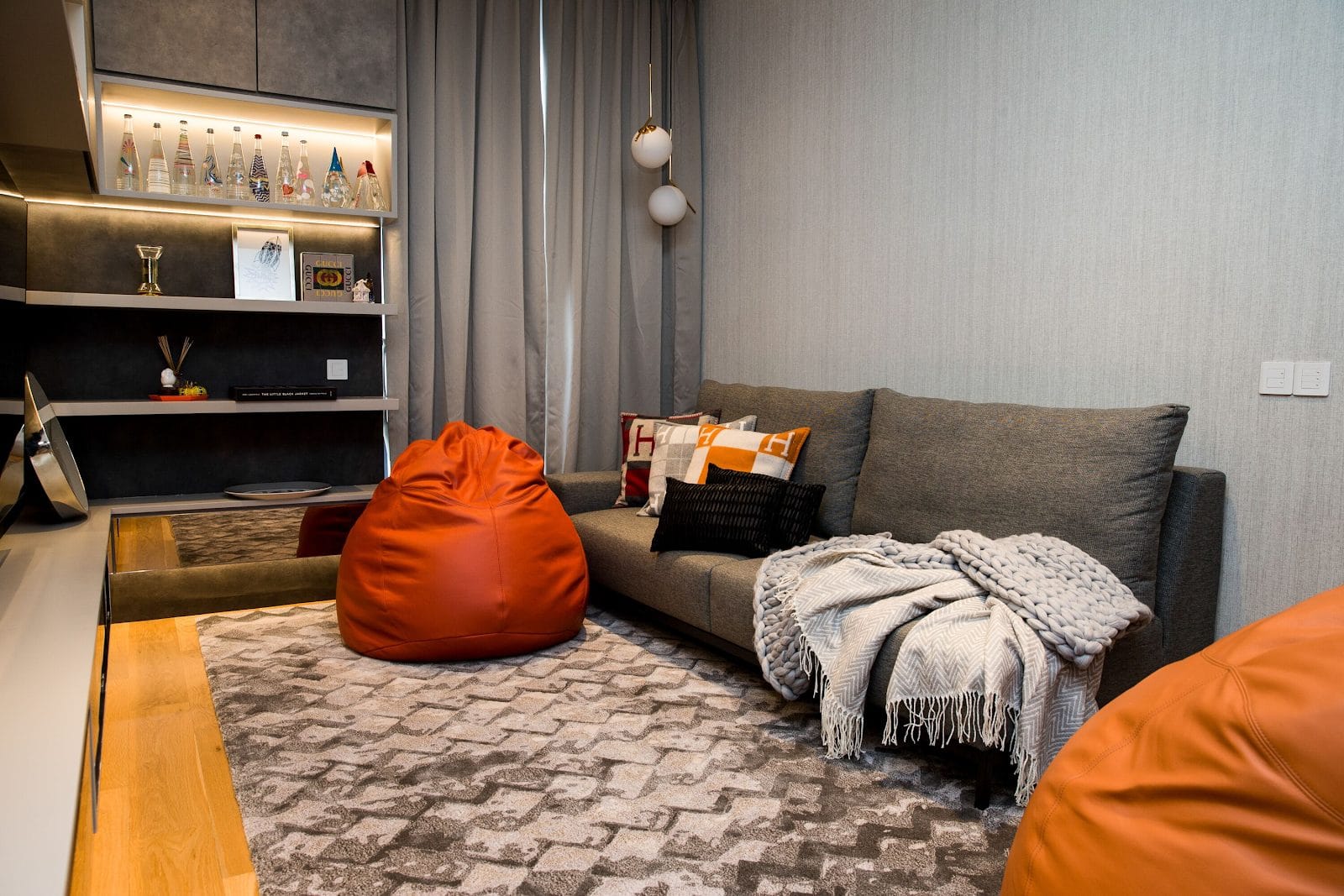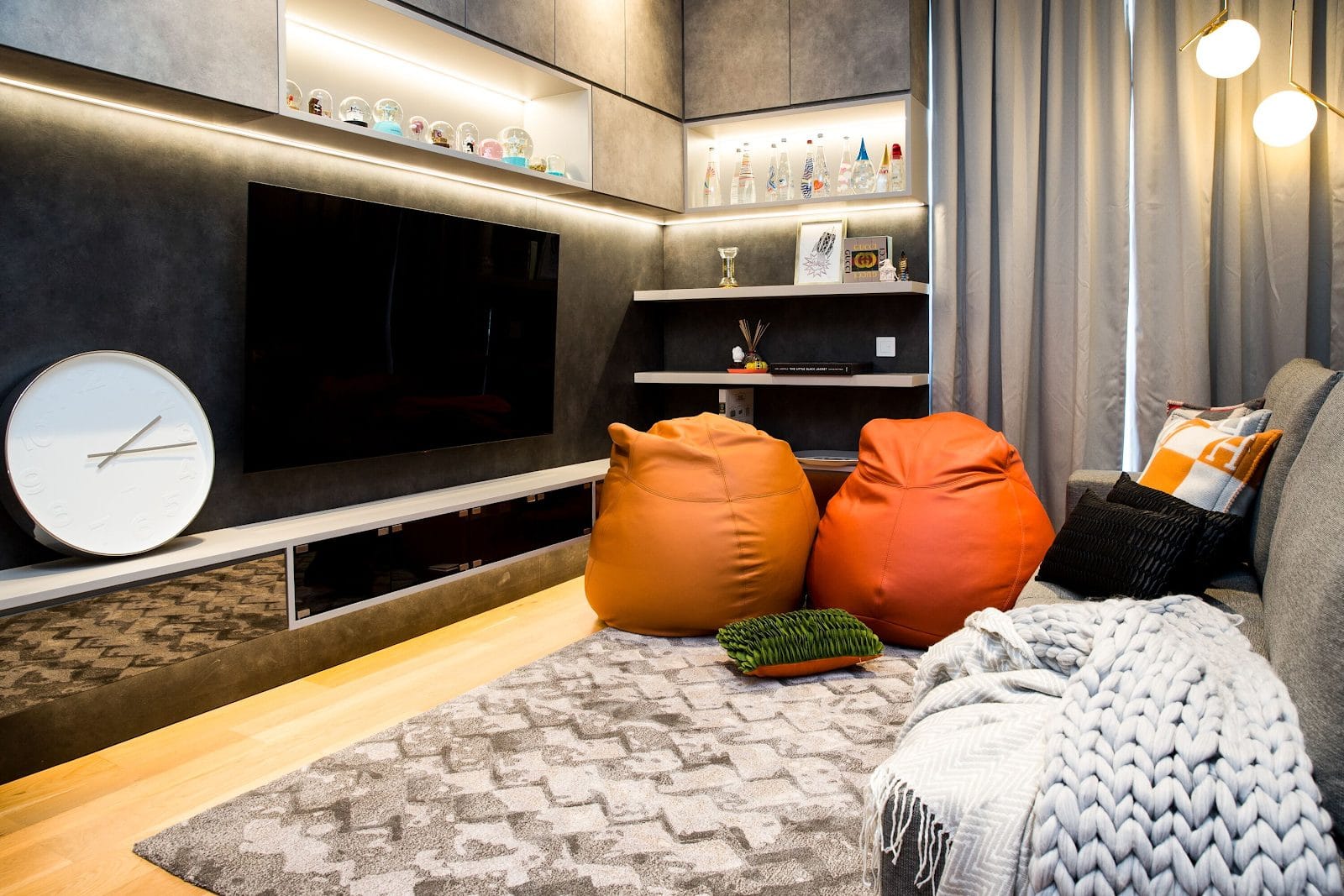 About MIL Design & Construction
With over 18 years of experience, MIL Design & Construction have been part of Recommend.my since 2015. Since joining, they have completed numerous projects including a beautiful apartment renovation for a local restaurateur.
They were also chosen by Malaysian actor Henry Golding (star of Crazy Rich Asians) when he used Recommend.my to find a designer to transform his spacious Bangsar home.
Looking for an interior designer to beautify your home?
We have hundreds of verified interior designers in Malaysia to help you design your dream home from start to finish. Tell us your requirements and we will match you with designers to suit your style and budget.