Malaysian-born Hollywood movie star uses Recommend.my to find an interior designer for his home.
When the movie trailer of Crazy Rich Asians was released, Malaysians and Singaporeans collectively went nuts, and could not wait for the movie to arrive. The main reason? The leading man is Henry Golding.
As the son of English-Iban parentage, many Malaysians (and Sarawakians in particular) see Henry Golding as a local boy made good. Before breaking into Hollywood movies, he was a local travel host on 8TV and Discovery Channel Asia.
Settling down in Bangsar
In 2016, Golding married Liv Lo, an Italian-Taiwanese TV presenter and yoga instructor, in a ceremony in Sarawak. And when the couple is not jetting about, they live in the residential suburb of Bangsar whenever they are in Kuala Lumpur.
Their home in Bangsar is in a 30-year-old apartment, and when the couple purchased it, its age was certainly showing. The apartment was dark, parts of the walls were stained, and the floor tiles and kitchen cabinets looked dated.
So when the actor needed to find an interior designer that could help transform the property into his matrimonial home in Malaysia, he turned to Recommend.my.
Recommend.my is Malaysia's top home improvement website, used by thousands of homeowners to find the best designers and contractors for their home.
After submitting his interior design request, our team got to work in sourcing for suitable pros to respond. And the interior design team that ultimately rose to the challenge was Mil Yung and Edward Lye from MIL Design and Construction.
Breathing new life into an old condo
As Mil explains, "The challenge of this project was to create a new home, a new living space within a very old structural shell, marrying in new functions and space planning with the existing."
"Spatially there were a lot of restrictions we had to address: the narrow entryway, low ceiling height, noise from the elevated MRT train nearby, lack of sunlight, large beams, the overall cluttered and narrow space of the living area, the redundant large balcony, and a dark enclosed kitchen."
"We chose to approach the whole project differently, rather than complying with the existing space. We seek to rebel and challenge the space."
Once the actor was connected to the design team through Recommend.my, the design process began in earnest.
"He was very involved with the design process and even sketched his ideas out for us. We loved working with him it allowed us to design very accurately around their lifestyle needs" added Mil.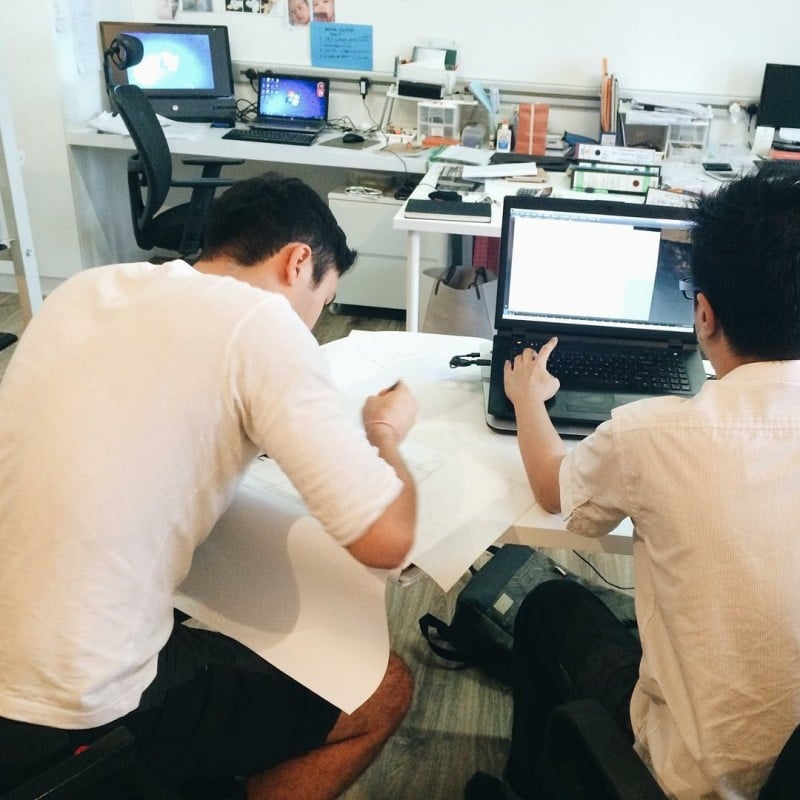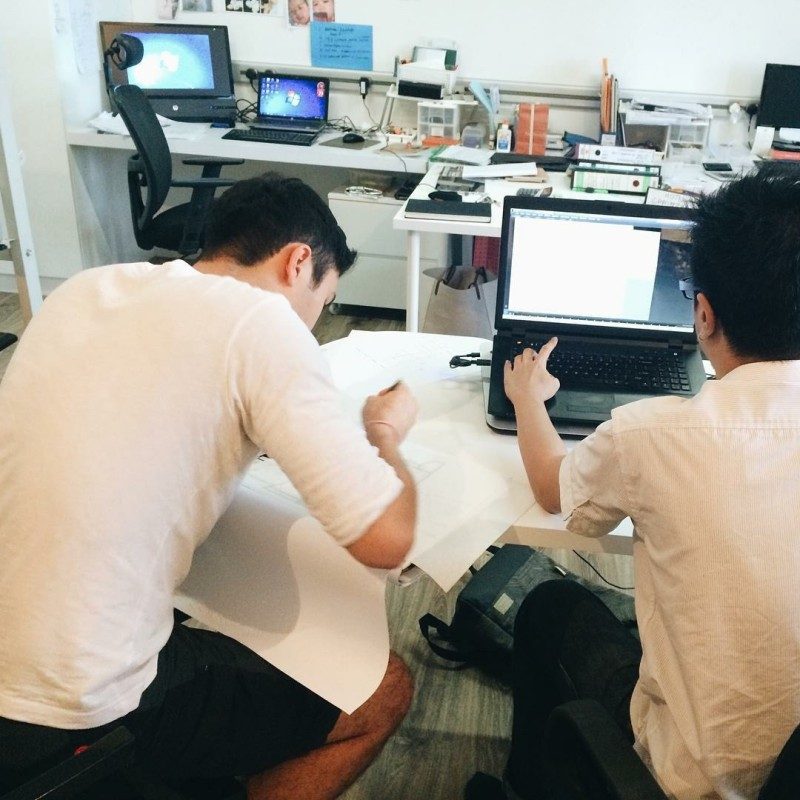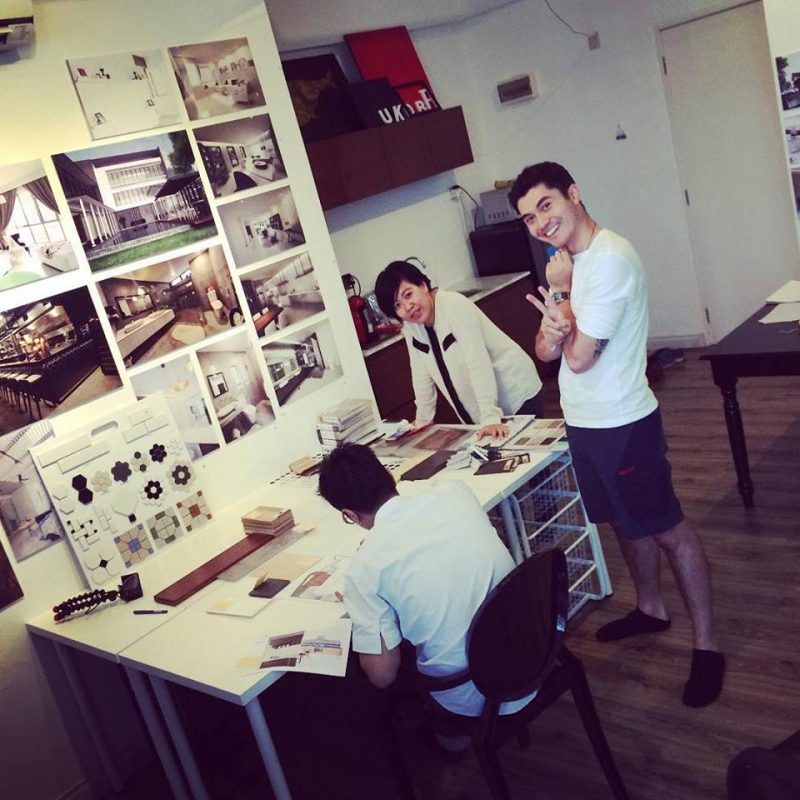 After detailed design discussions and reviews, the initial plan and mood board was finalised. The materials used were kept as natural as possible. Bare bricks, white ash timbers, hexagonal black penny tiles and Volakas marble added a touch of finesse.
An unconventional approach
As Mil describes, "The client requested for a 'kitsch-industrial' style mixed with a slight 'brutalist' language. It's something very unconventional in Malaysia."
And because the client was keen to create an open space, the designers totally flipped the living room around, so much so that there was no clear boundary for living, eating and chilling out.
The result is a completely open floor plan that integrates the kitchen, living and dining into a single space. Taking it further, the false ceiling has also been completely dismantled, opening up the space vertically.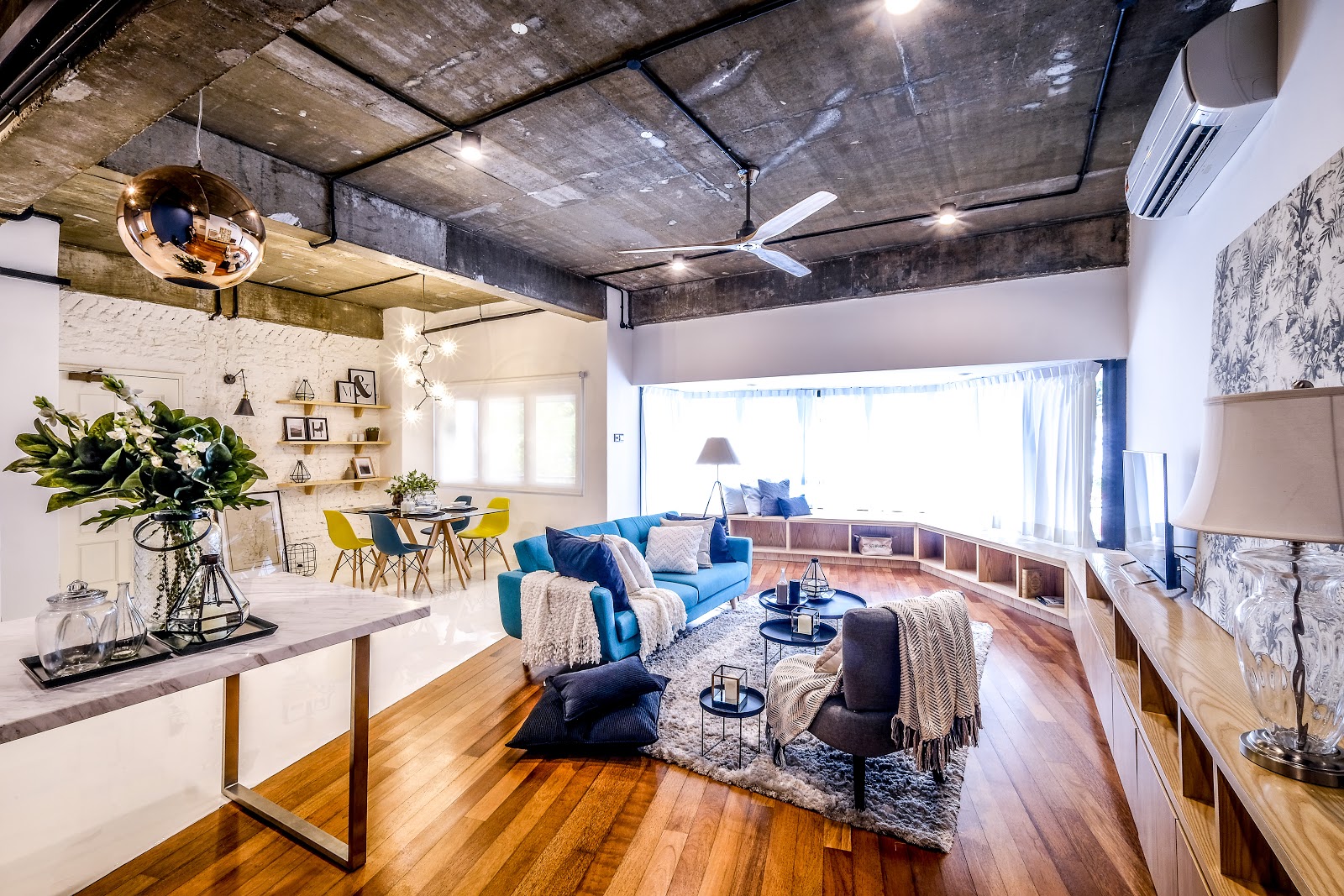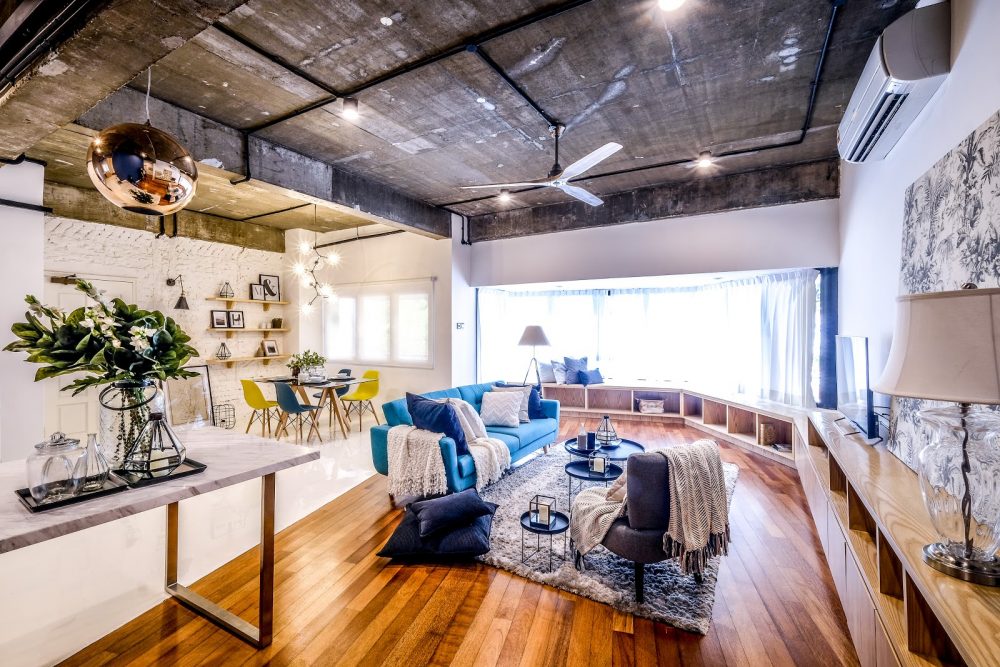 The kitsch industrial style has been applied throughout the property, turning it into a warm and inviting space to entertain and relax.
The colour theme is blue and gold (a play on the client's name, perhaps?). The primarily white walls and white floors are punctuated with a storm blue feature wall, and exposed painted brick at the dining area.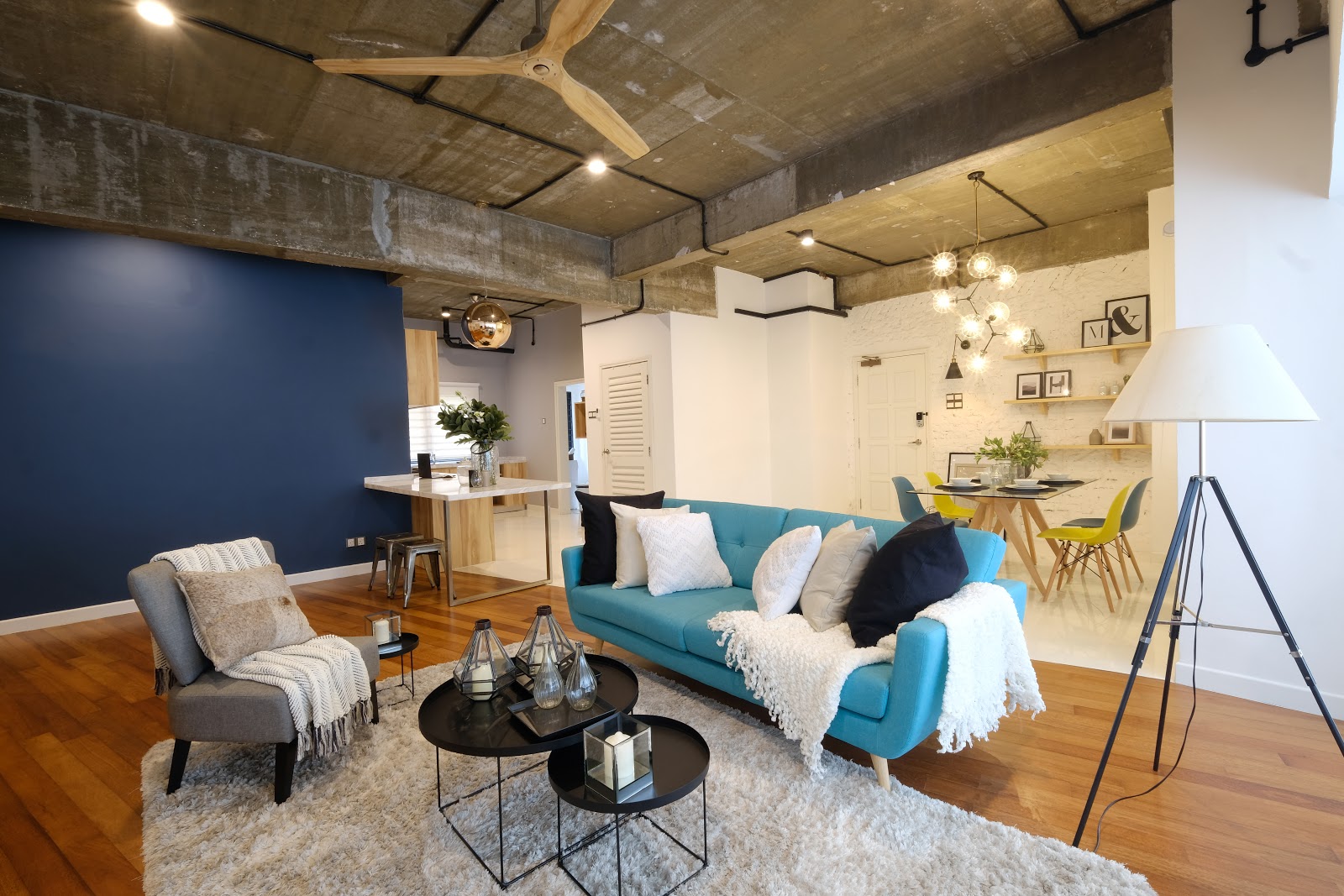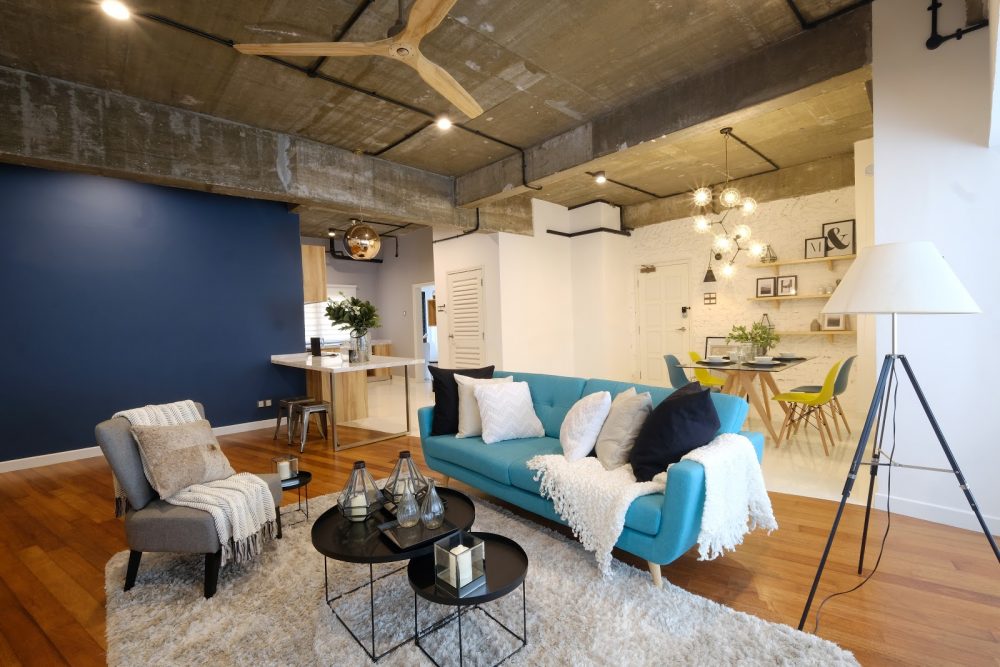 The existing balcony area was closed up and turned into a long reading nook.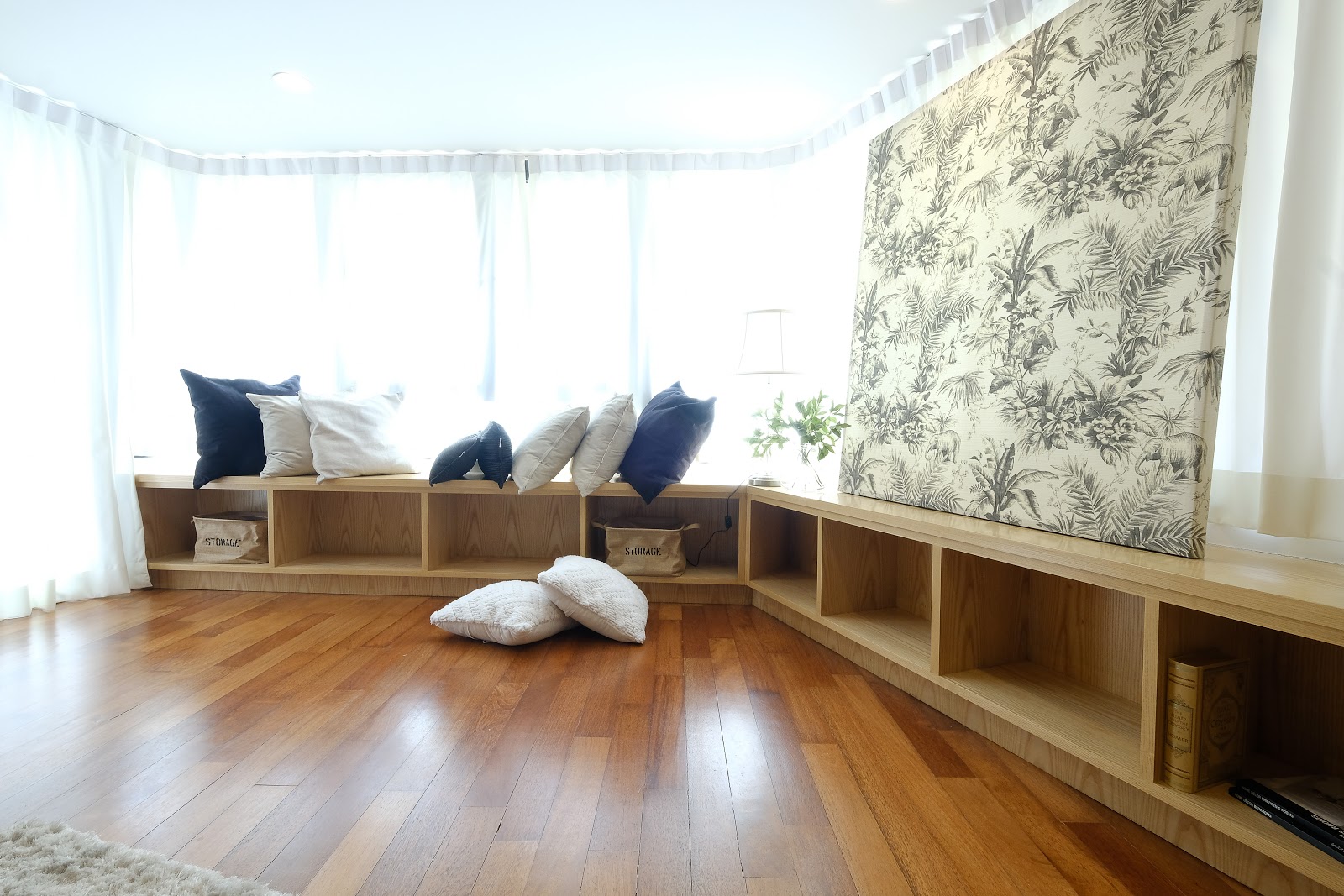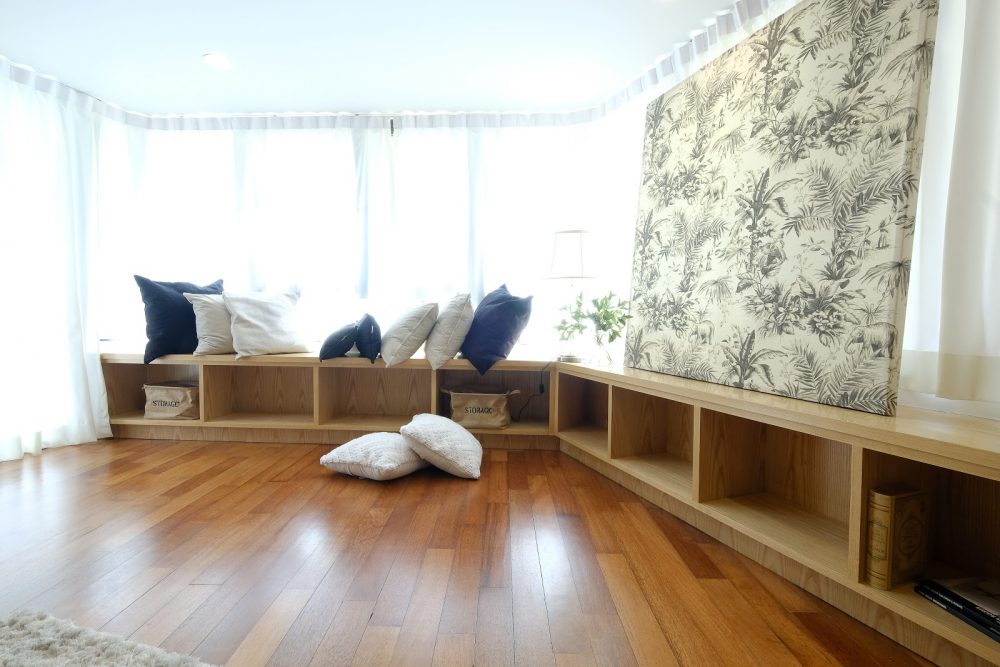 The old kitchen cabinets were replaced and backsplash done in black hexagonal penny tiles.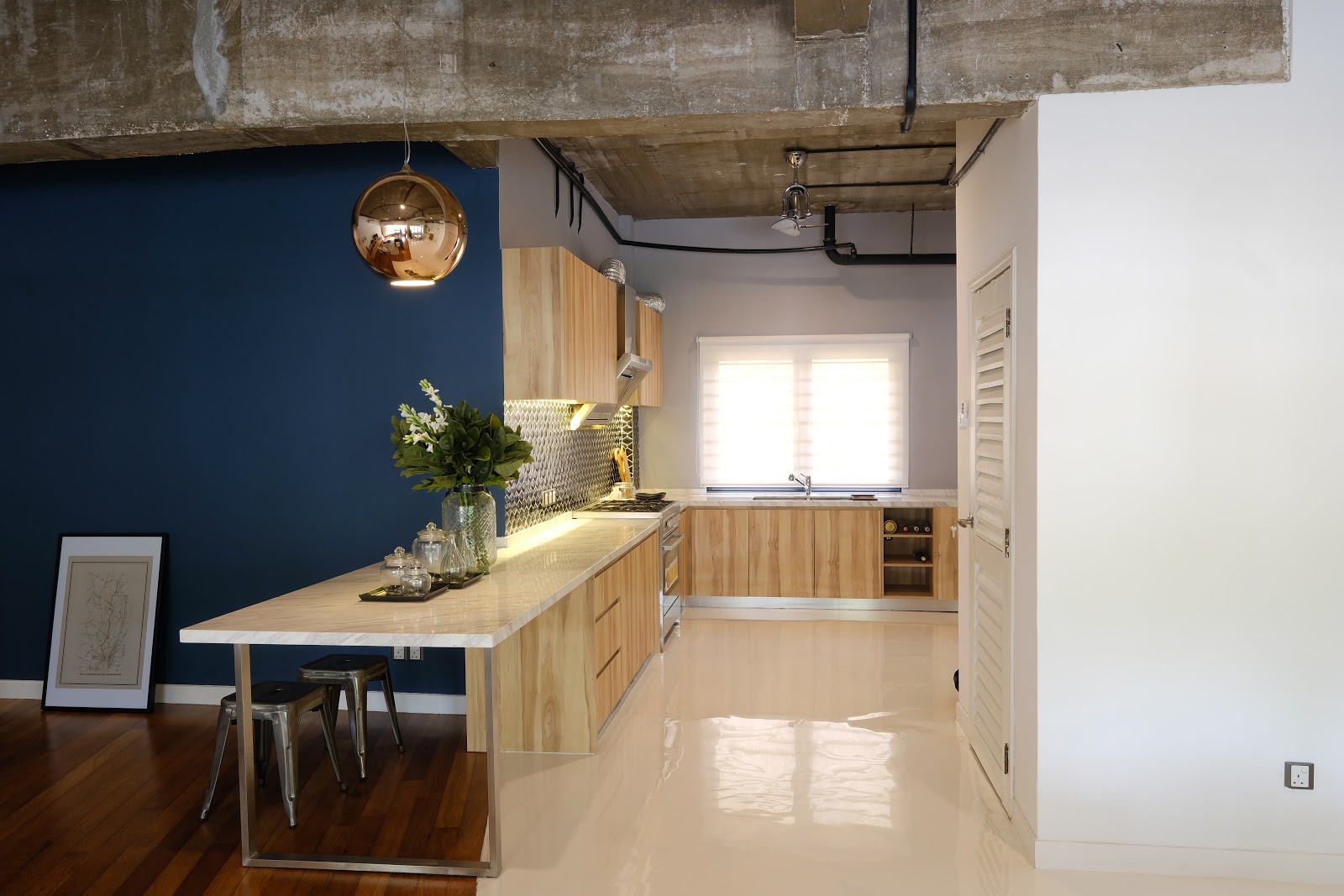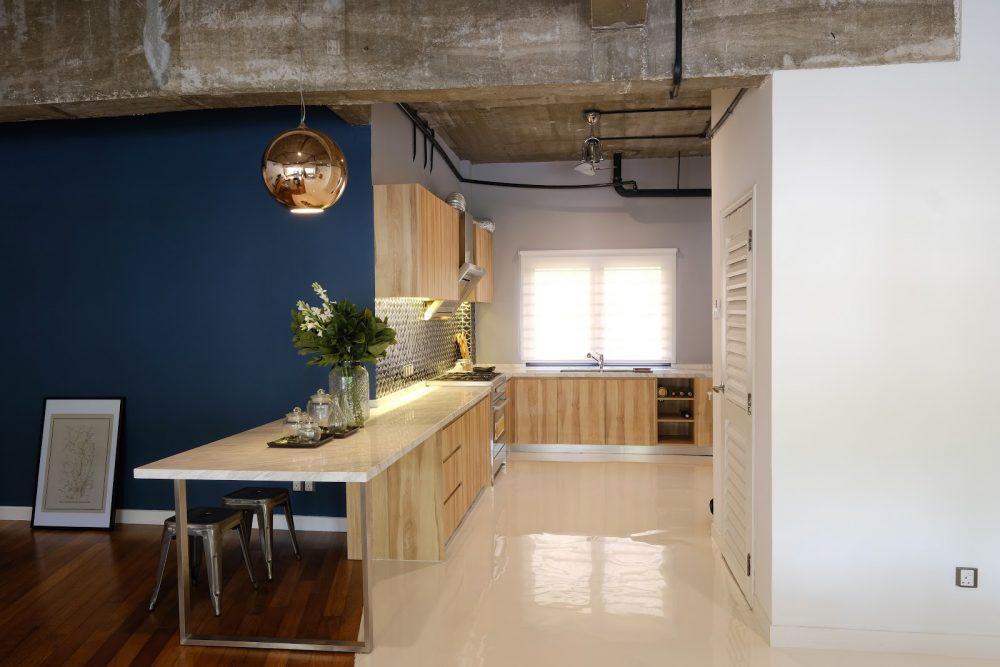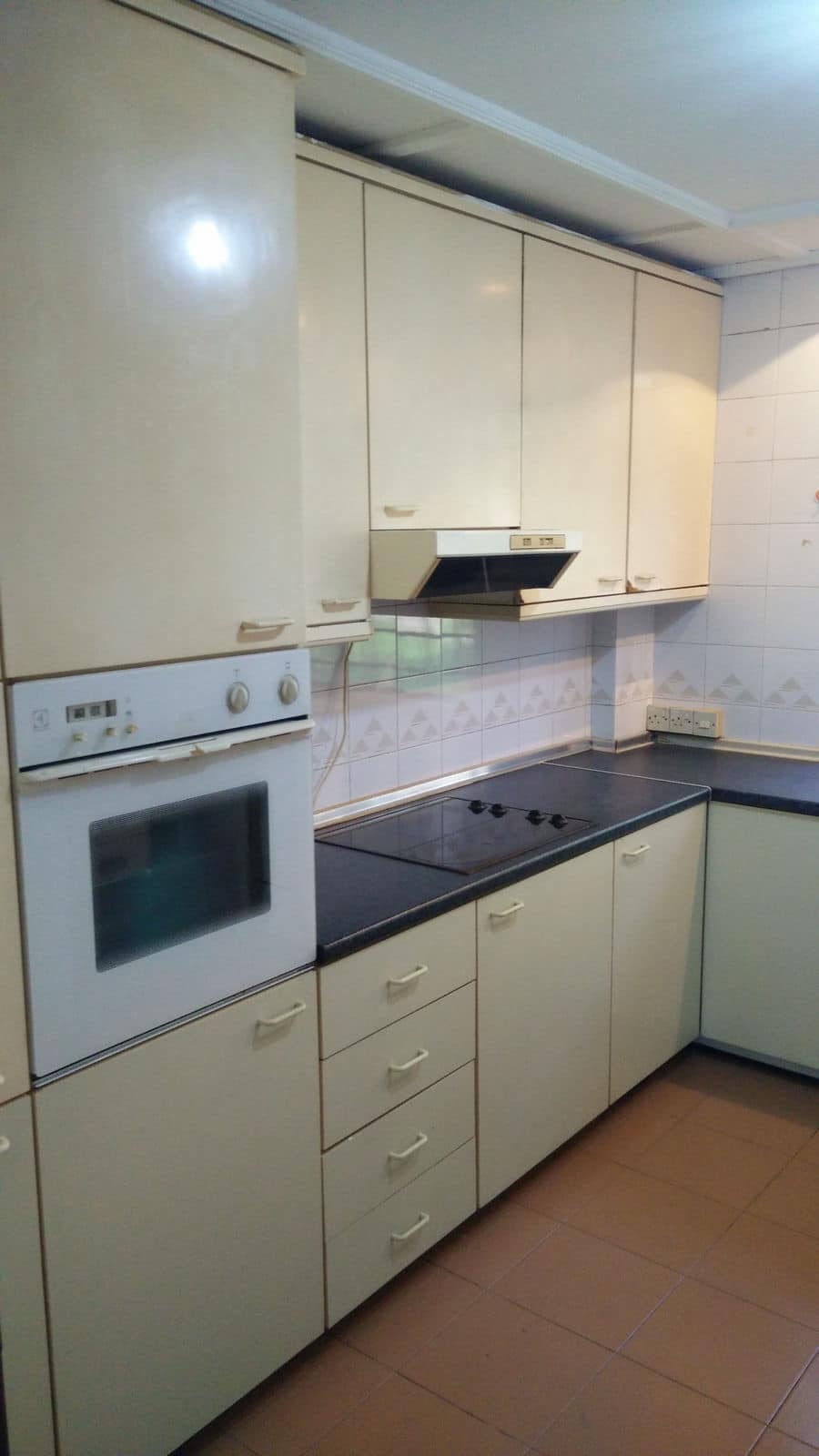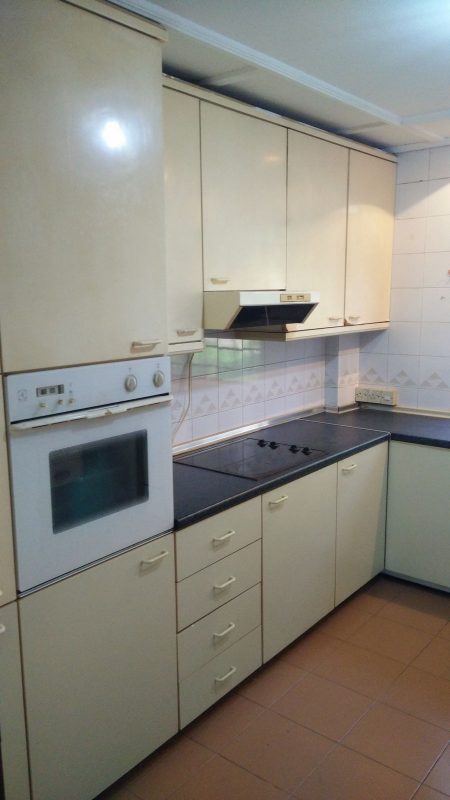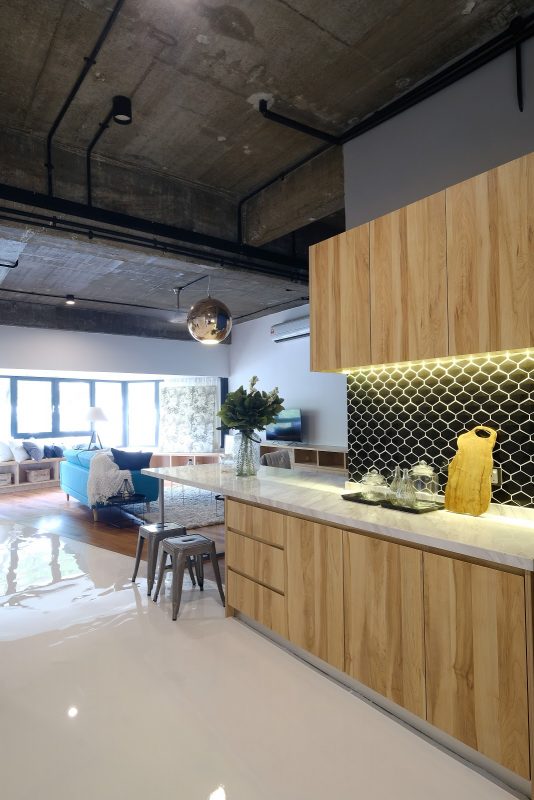 Before and after: Kitchen cabinets
Watch: Love Crazy Rich Asians? Here's how they shot Nick Young's (Henry Golding) "home"
The false ceiling was also removed in the bathroom, and the tiles updated to reflect the industrial theme.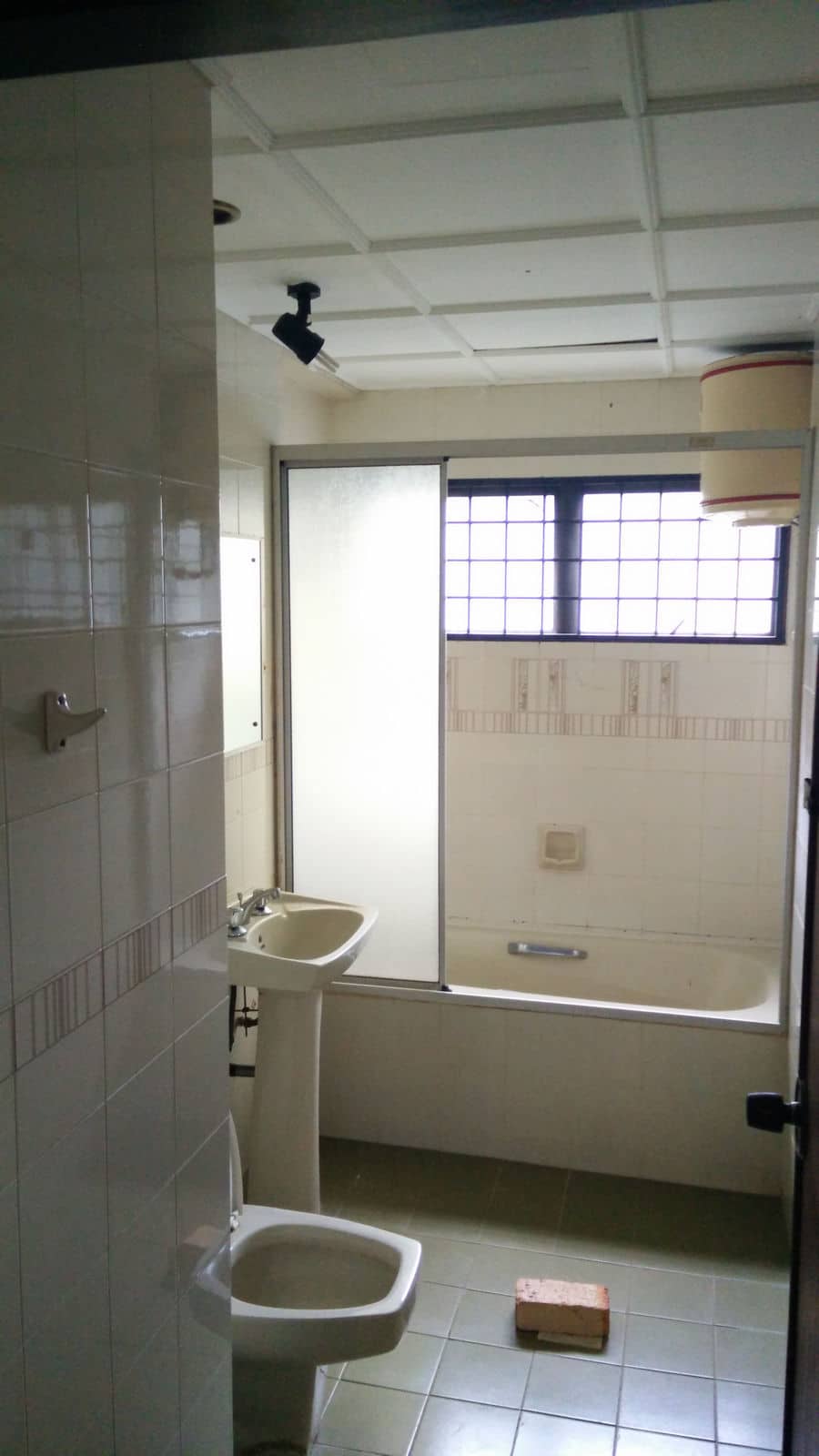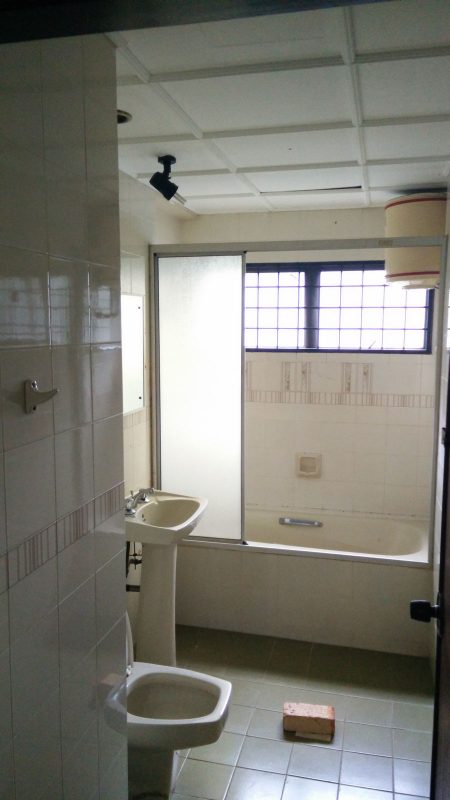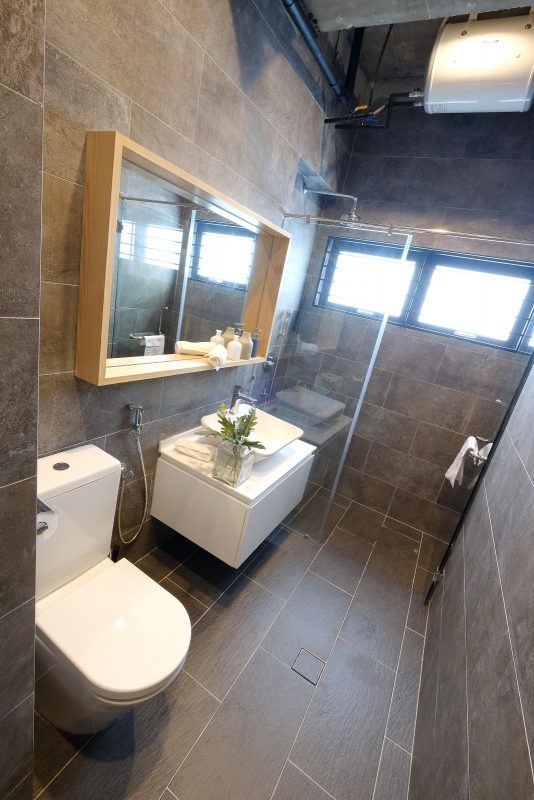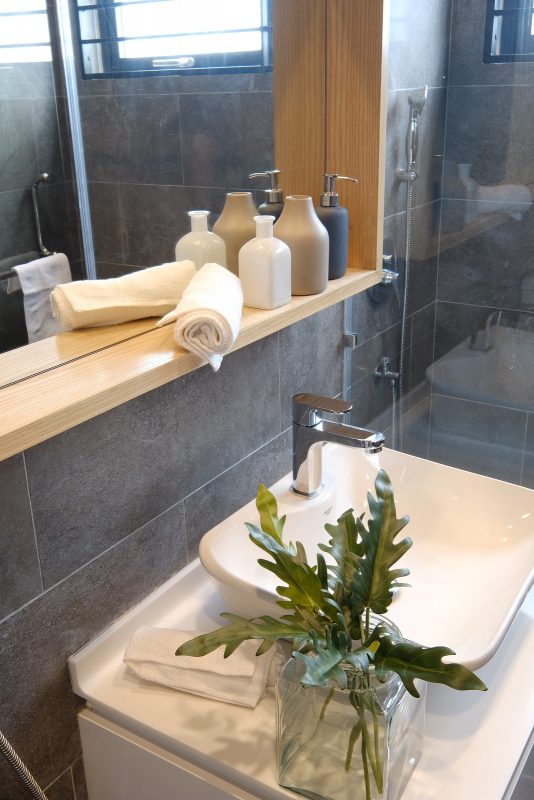 The white and storm blue bedroom is now a tranquil retreat.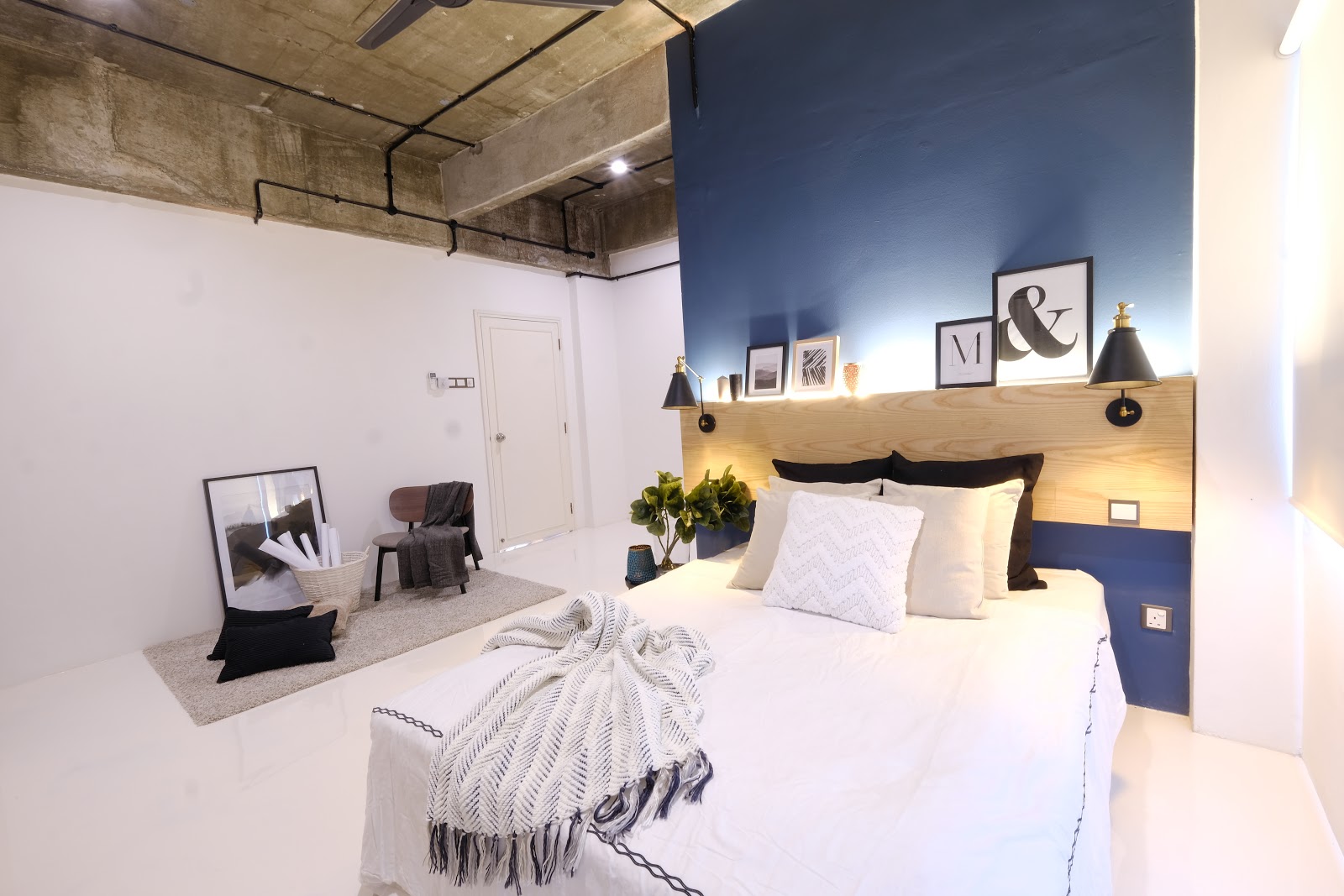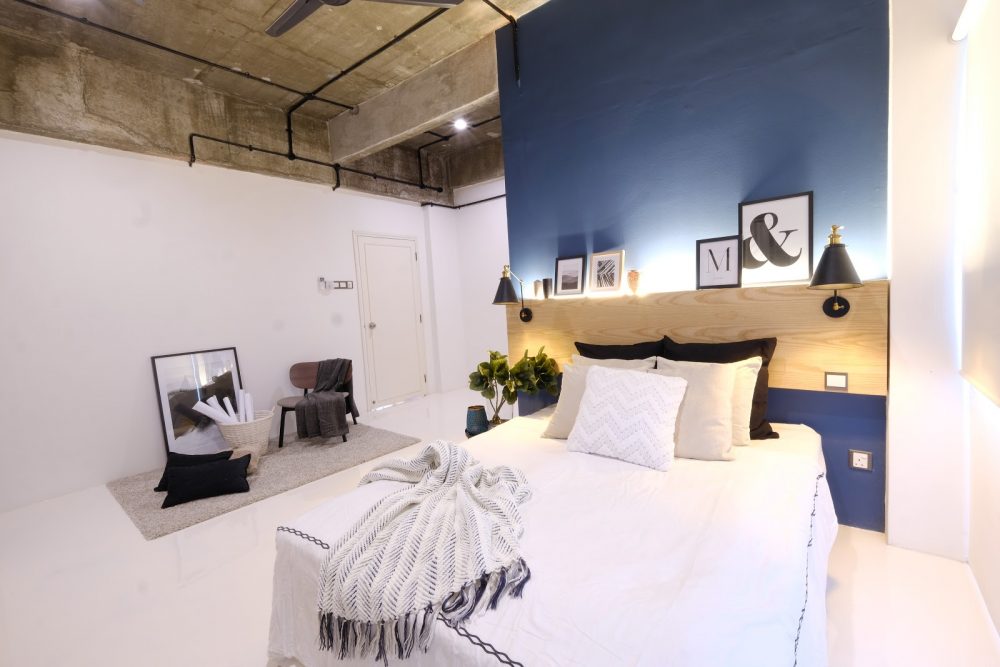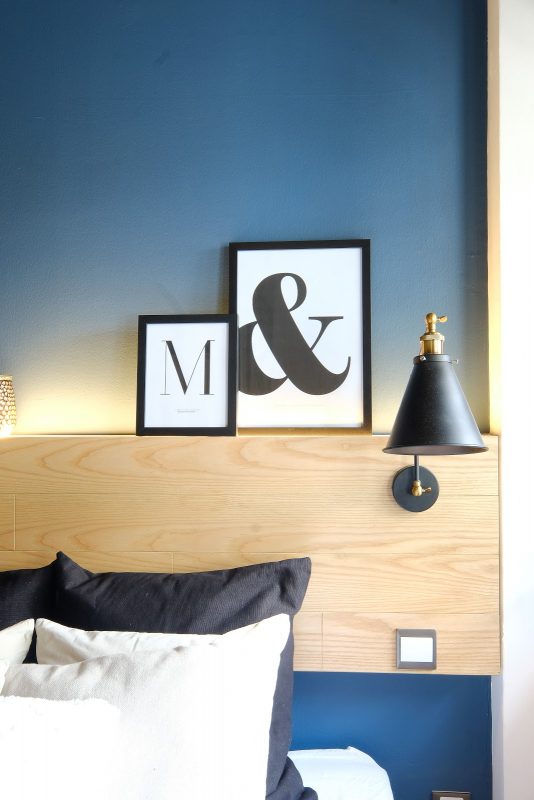 This project also won the residential property award at the 2017 Asia Pacific International Property Awards in Bangkok.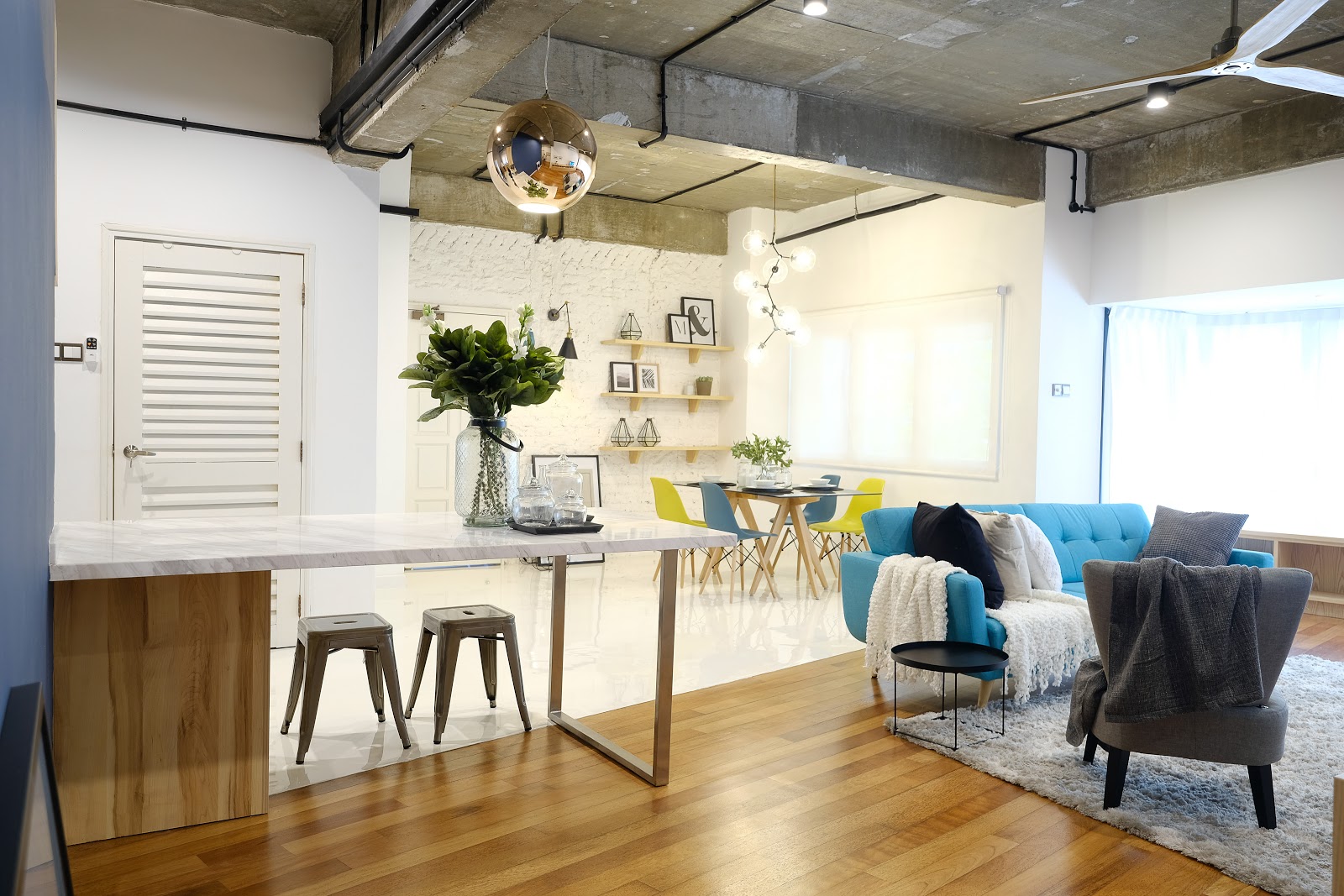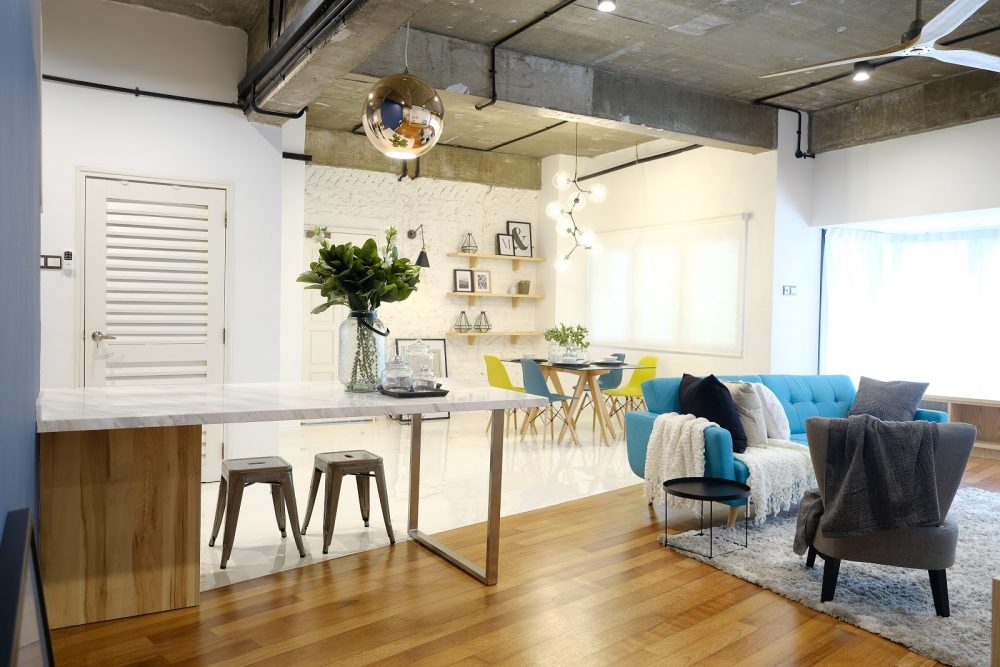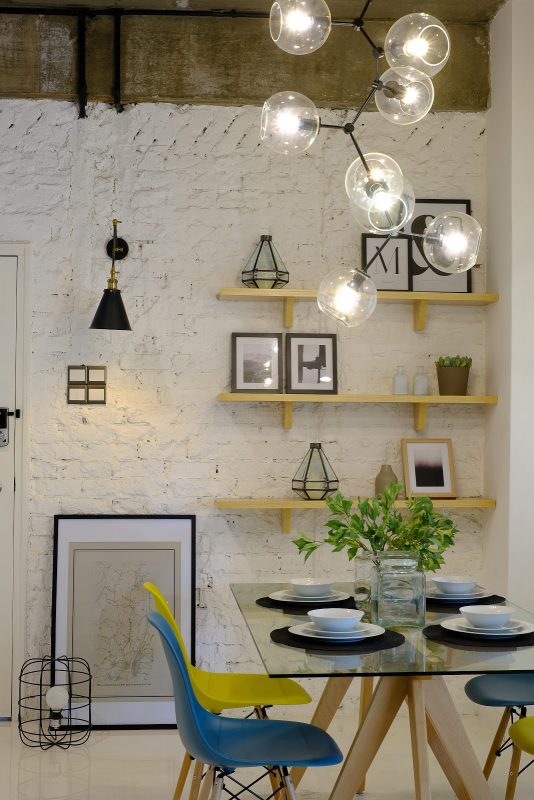 Before and after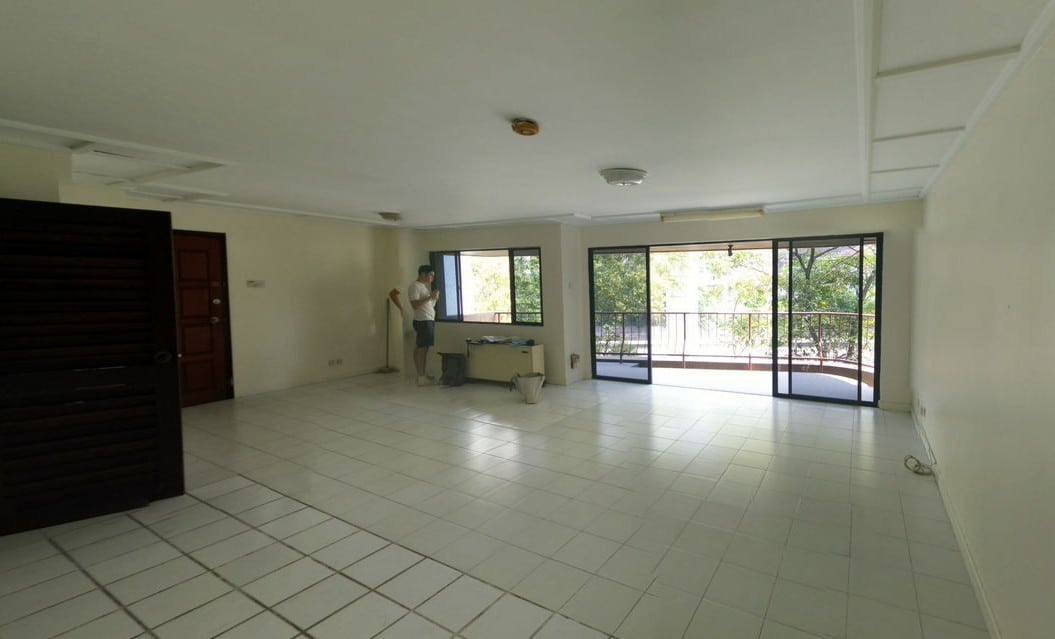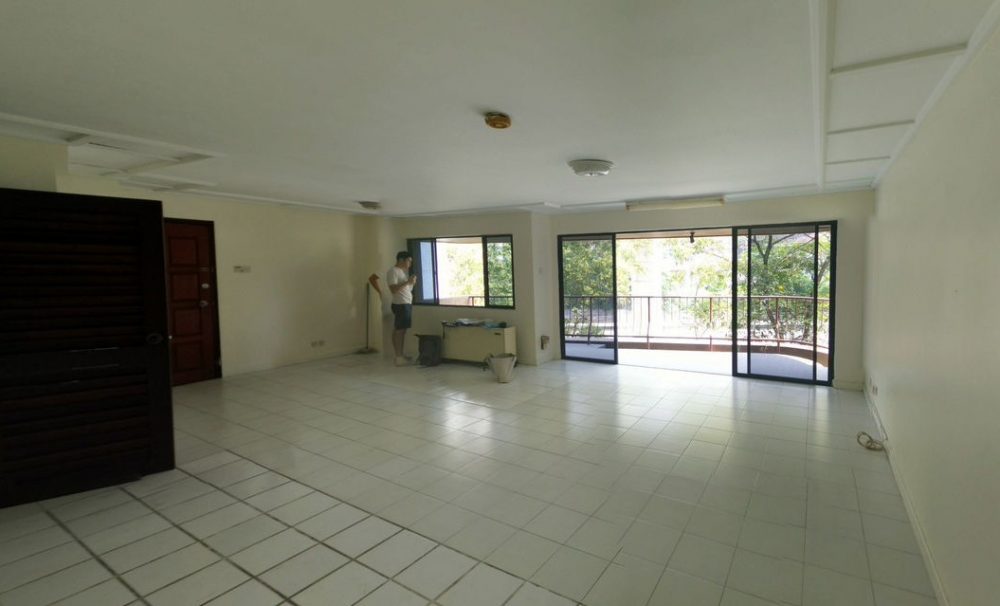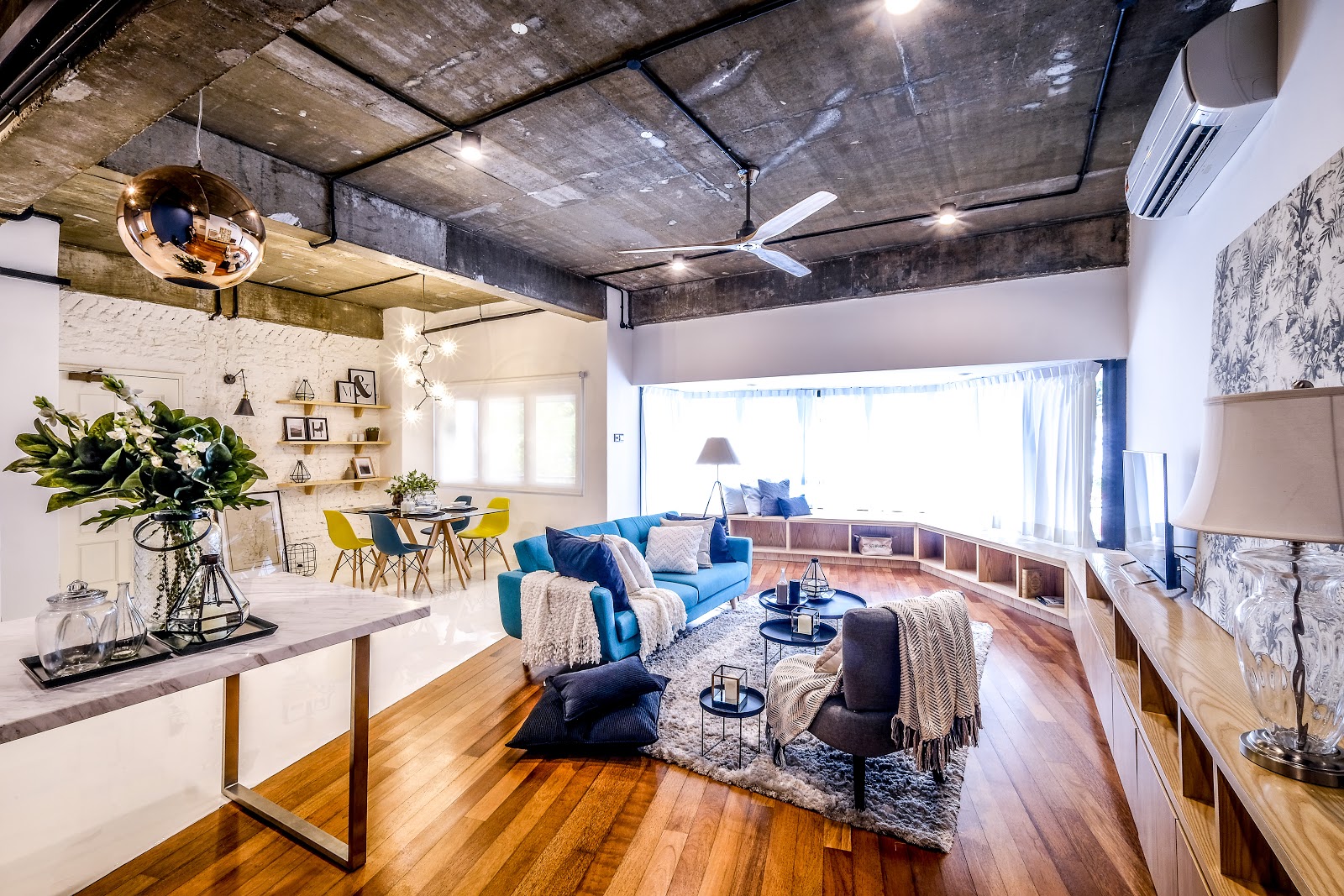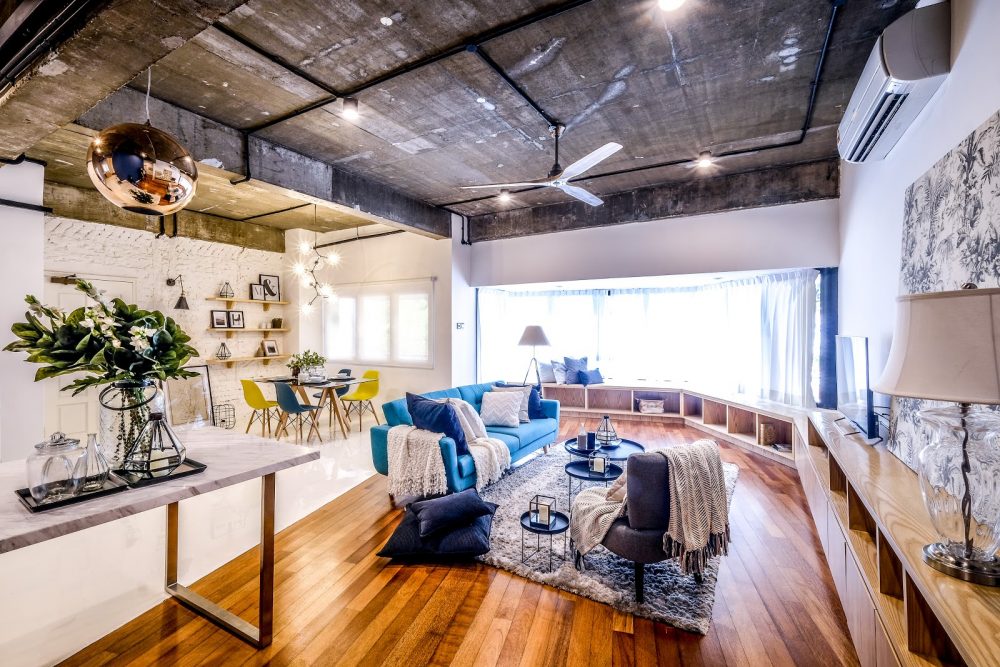 Find your ideal interior designer at Recommend.my
Tell us about your project
Recommend.my can find an interior designer to suit your unique design requirements (and budget). With over 700 interior designers and renovation experts throughout Malaysia, our team will connect you with a few suitable pros.
PS: Do you want to feature your renovation/interior design project? Let us know
Interior photos by Grant Corban Photography