Plagued by dimly-lit rooms and an awkward floor plan, this 10-year-old apartment in Seni Kiara has been reinvented into a light-soaked, metropolitan haven.
When Yogesh Upadhyay moved to Kuala Lumpur in 2015, he didn't think he would stay for long. But those plans changed when he met Natasha Ng.
Now married with a newborn girl, the couple are better known as the founders of Northern Indian Restaurant FLOUR in Damansara Heights.
In 2018, when their baby was on the way, the couple decided it was the perfect time to recreate their home. They wanted a "metropolitan" home with traditional materials, and one that was also ready for future family-oriented activities.
To get professional help to restore their home, they turned to Malaysian interior design firm, MIL Design & Construction, and placed their trust in award-winning interior architect Mak Mil Yung and her talented team to create the home of their dreams.
Creating a "metropolitan" home
At 2,800 square feet, the existing apartment is by no means small (it even has its own private lift). However, it was awkwardly-shaped and had outdated fixtures. This was an opportunity to enhance it to make better use of the space.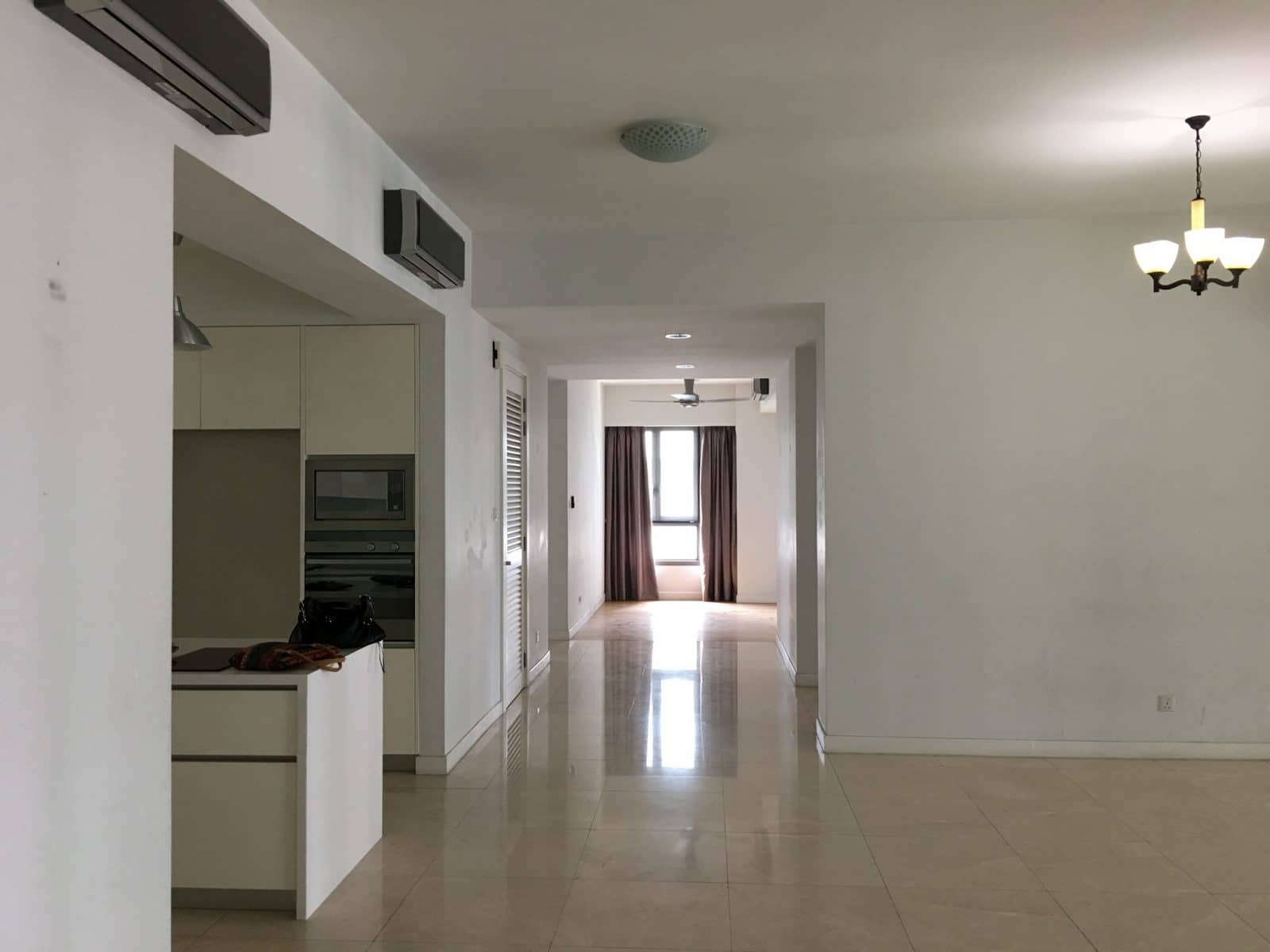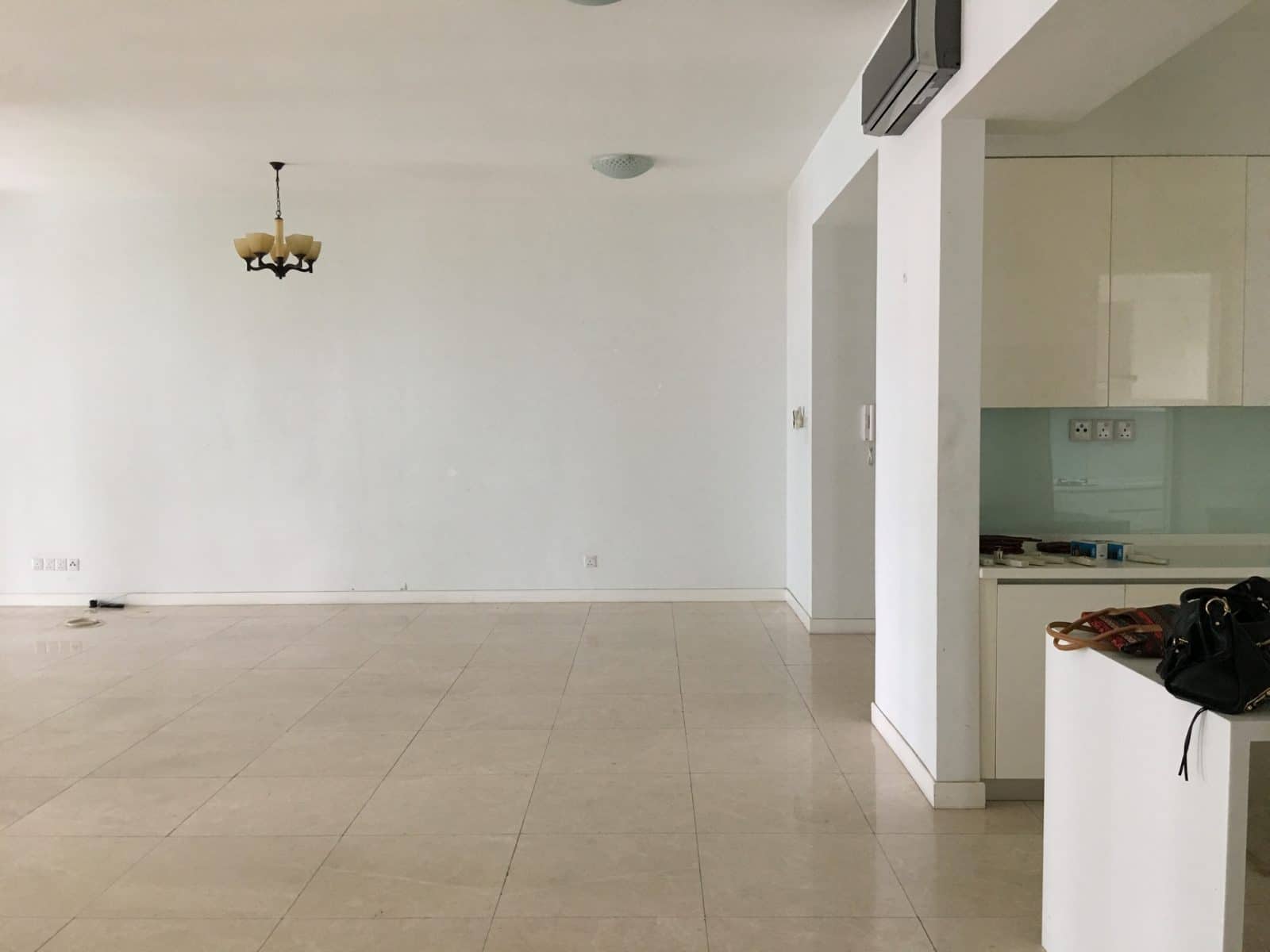 The first challenge for Mil and her design team was to reconstruct the home according to the clients' lifestyle.
"When Yogesh first met us, he made it very clear that he has high standards and is detail-oriented. He also wanted to have lots of natural materials in the design", recalls Mil.
"He spoke a lot about his way of cooking and preparation, and how he wanted his kitchen to be customised both aesthetically and ergonomically with the right storage, proper compartments, and design aspects to cater his needs."
"Similarly, Natasha also had a good idea of what she wanted her home to look like and was equally meticulous. She even gave us the exact number of shoes, bags, artwork, and vintage book collections that she wanted to be introduced in her home!"
Since the pair also requested for the home to be catered for hosting their friends and family, the design had to feature an open-concept space to connect the living, dining, and kitchen areas to encourage social interactions.
One of the more notable challenges that Mil and her team faced was the redesign of the ceiling profiles. The intention was to make the new ceilings as high as possible and increase the sense of space within the apartment.
Overcoming structural restrictions
Another challenge that Mil and her team faced was overcoming the home's layout.
"The challenges came from working around structural restrictions, like replacing the floor with white marble flooring, marrying aesthetics with function, customising doorknobs to blend with the design. 
"Key furniture pieces like coffee tables were also specifically drawn up and customised using natural marble or other selected stones."

Living and dining area
Rudimentary metropolitan elements like metallics, mirrors, shiny and reflective surfaces, striking art pieces, and dramatic lighting fixtures were used to exhibit glamour, warmth, and the "metropolitan" look that the couple wanted.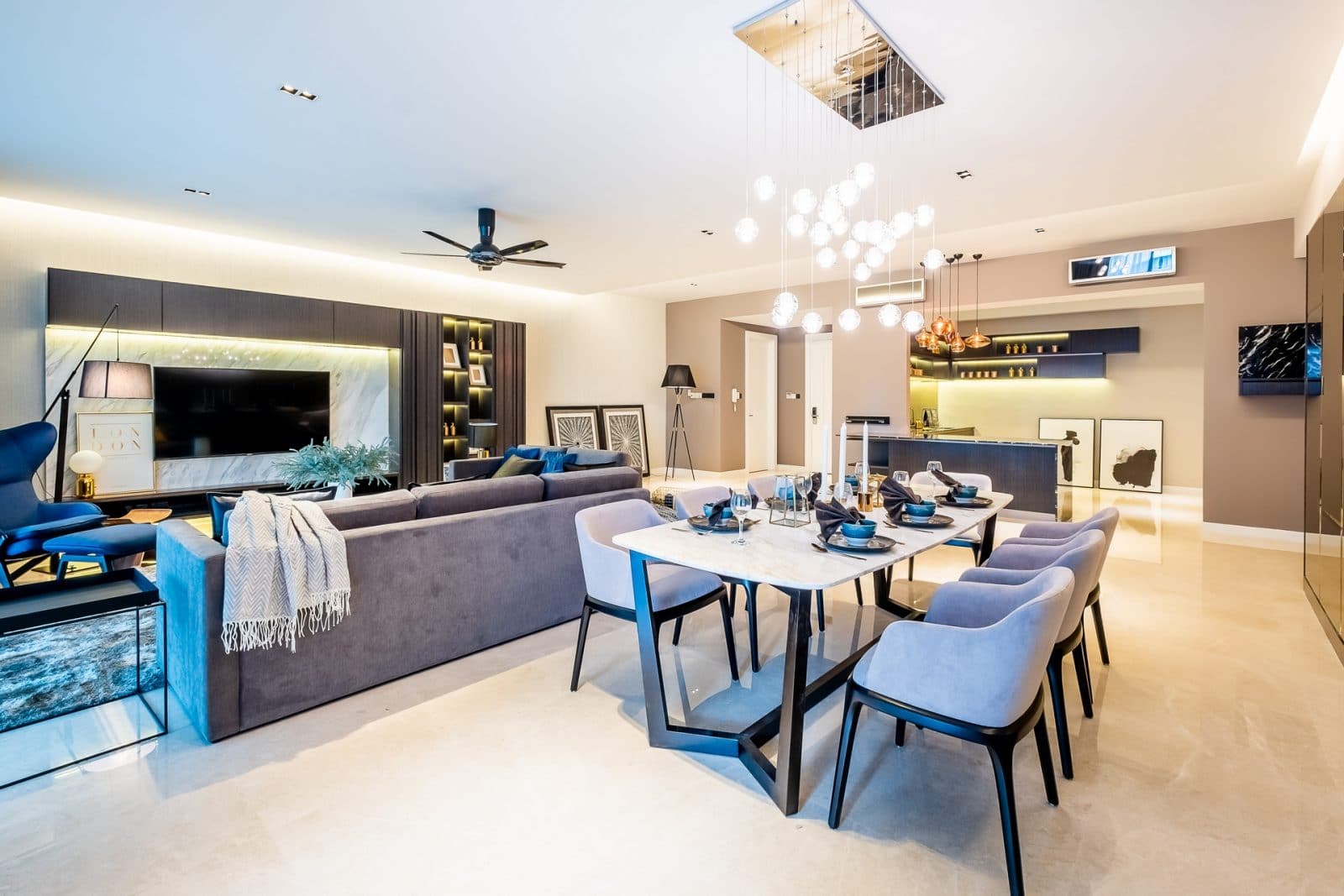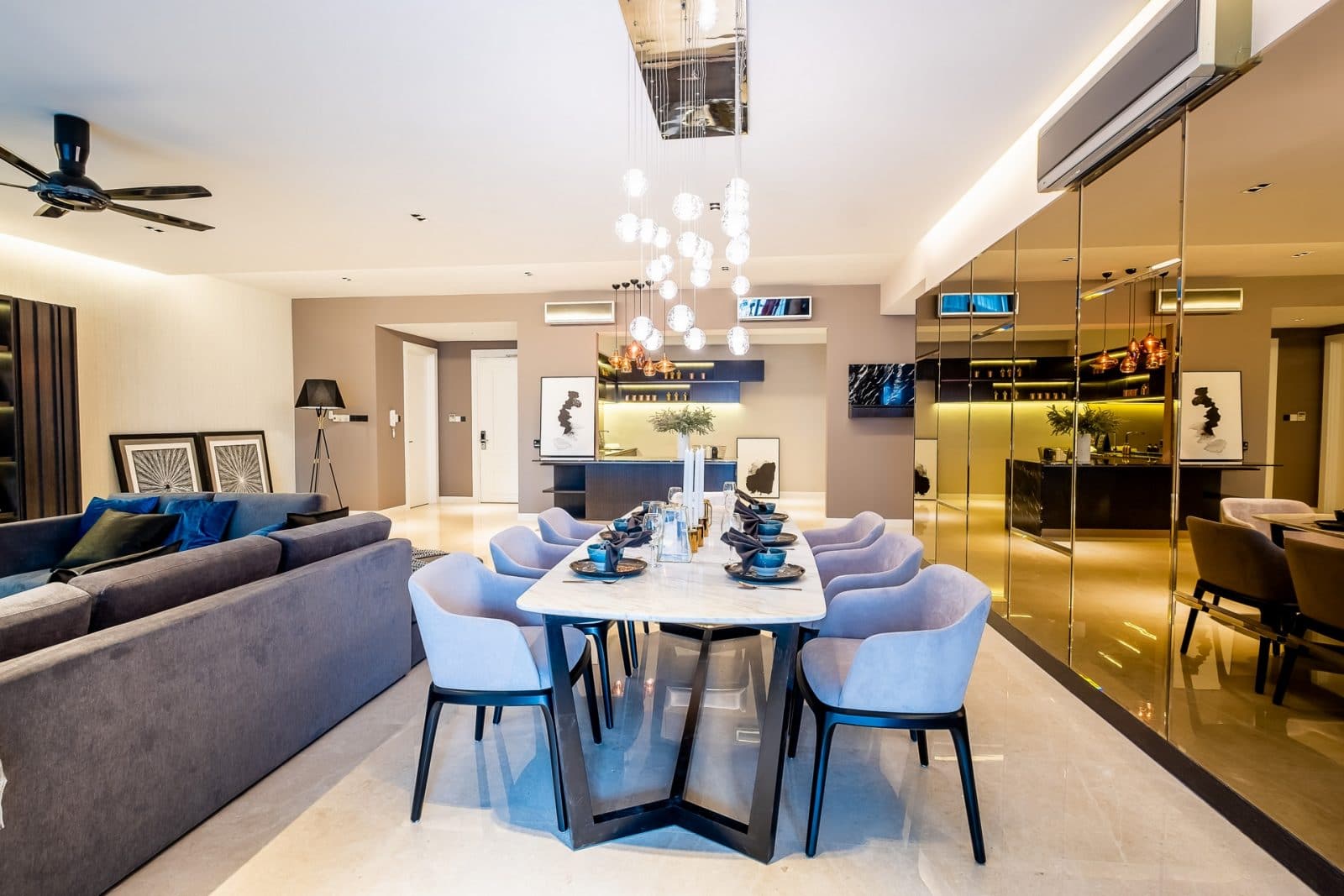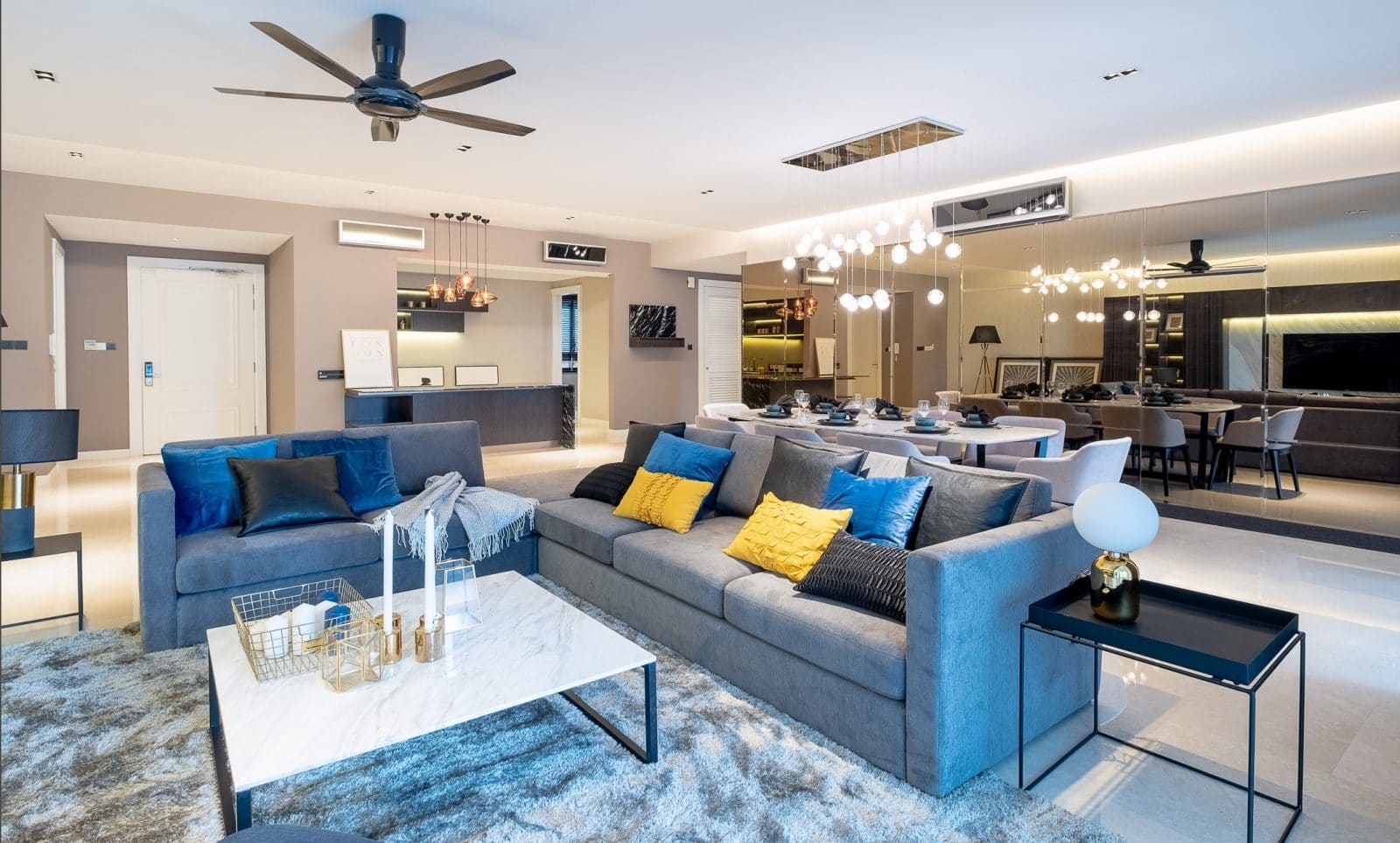 Unique upholstery, cushions, throws, artworks and sculptures were also selected to add some soft finishing touches and help the pair to truly make their home their own.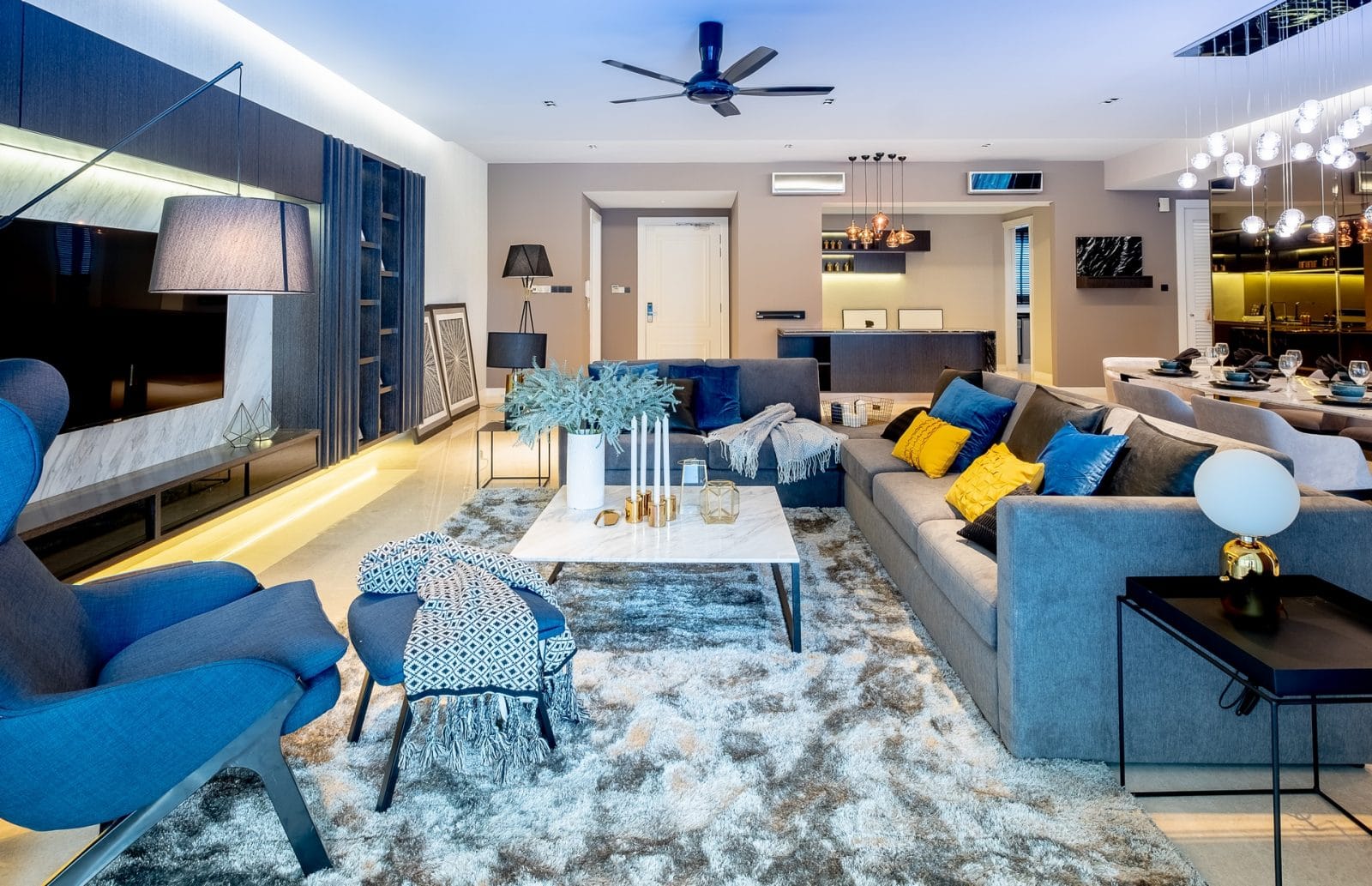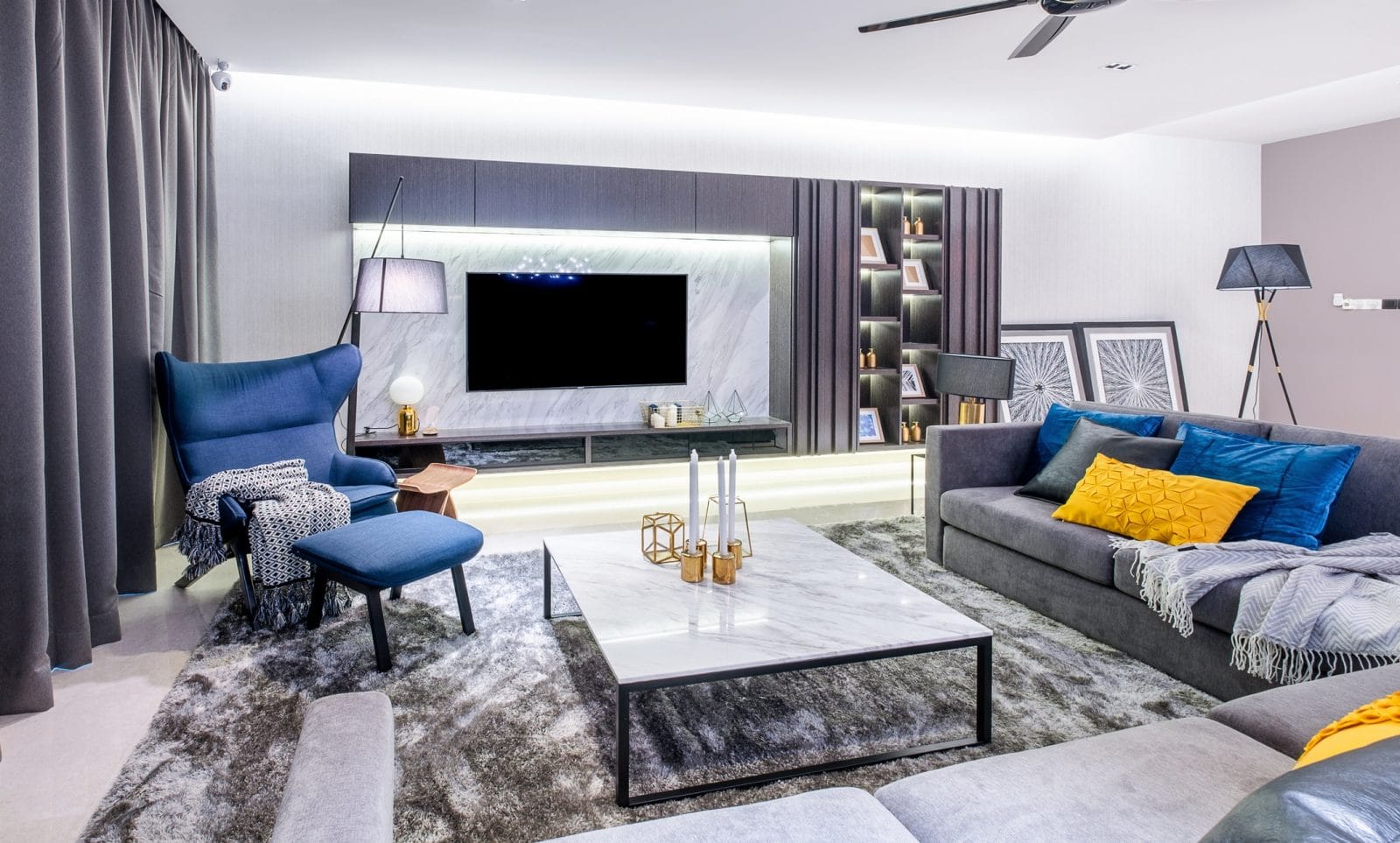 Kitchen
Meanwhile, the kitchen includes a custom 8-foot kitchen island made from Spanish black marble and dark-toned timber – an elegant way to unite the kitchen and the main areas.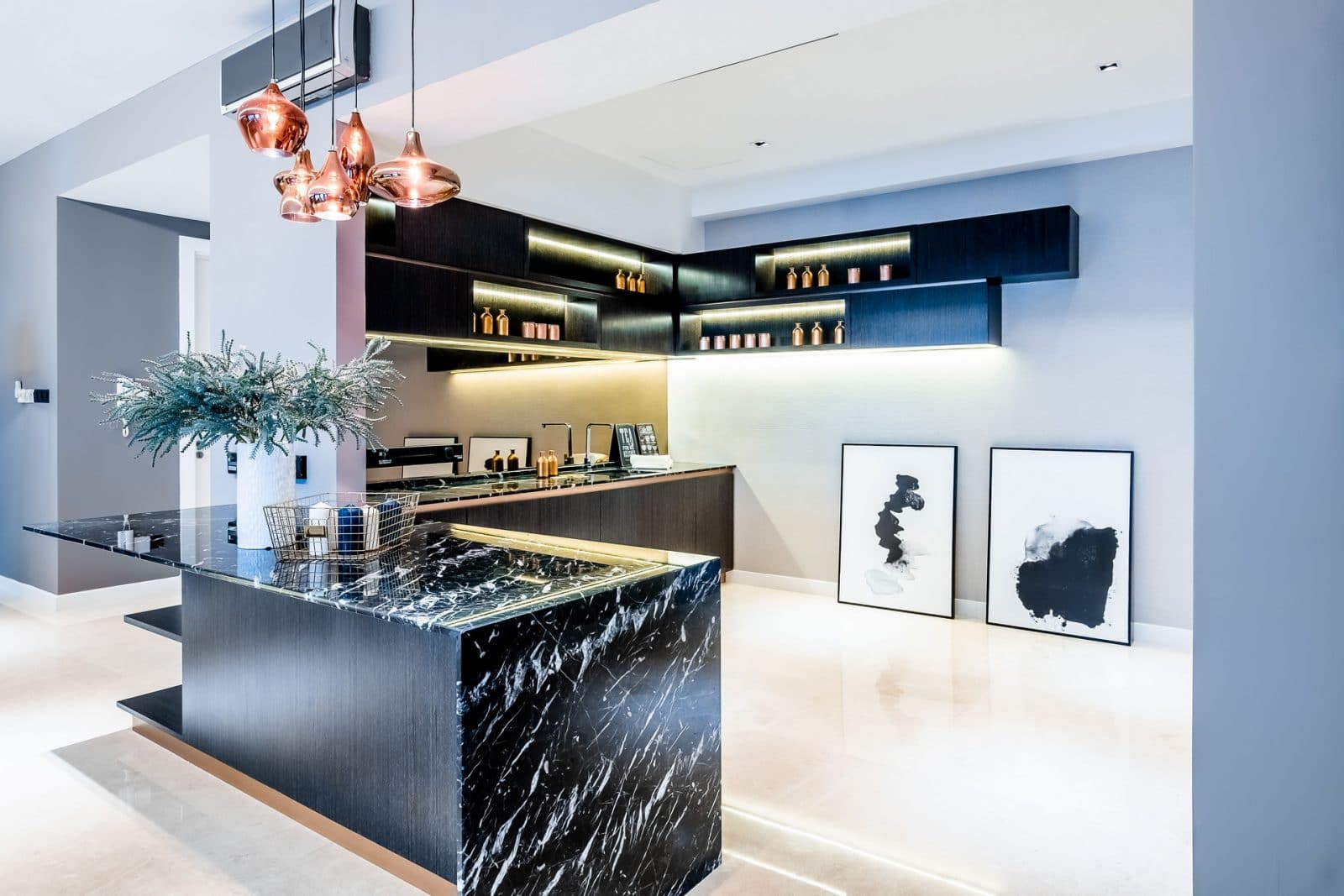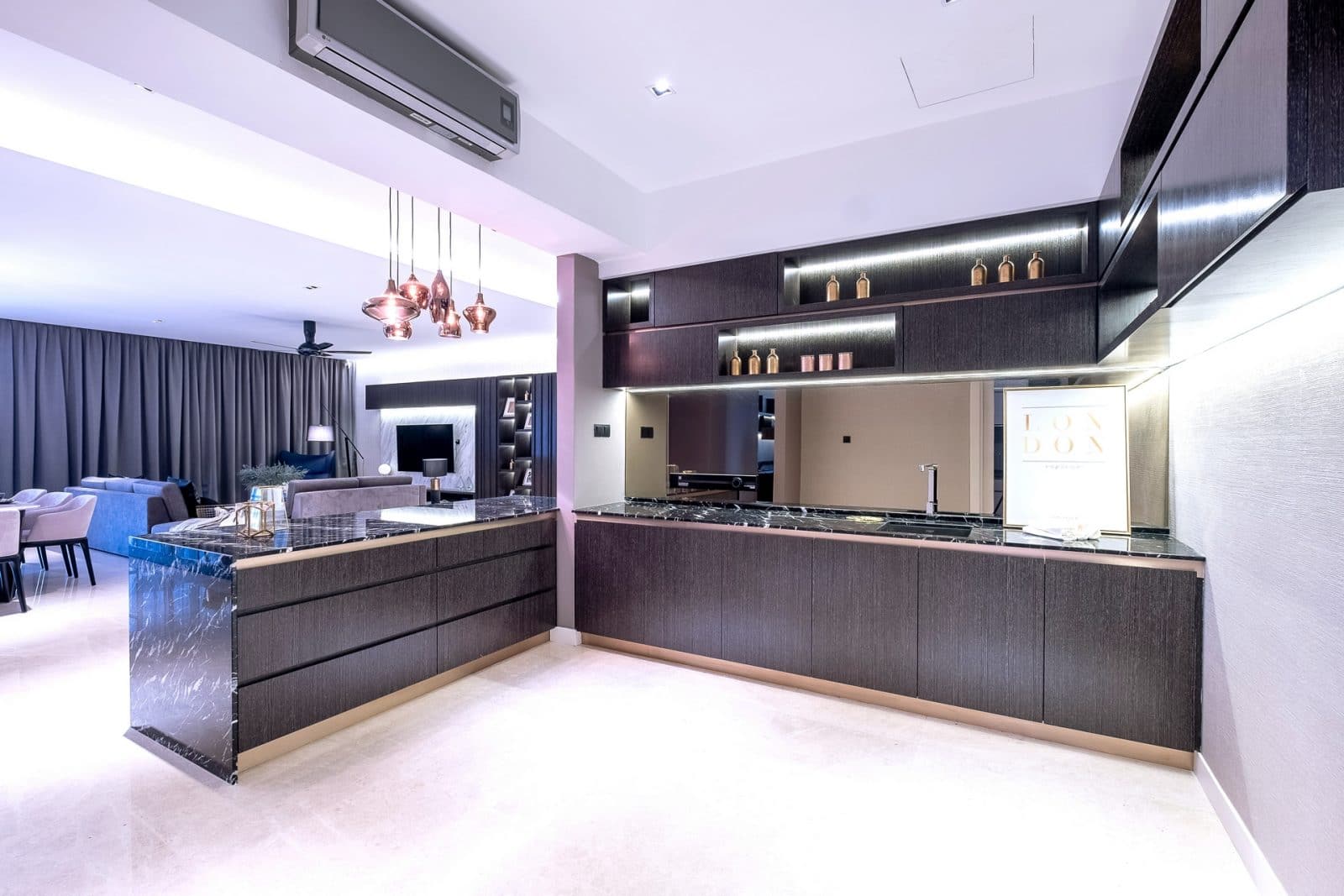 Bedroom
The master bedroom features a walk-in wardrobe to keep everything organised in one place, with black frames and tinted glass to segregate the area from the rest of the bedroom.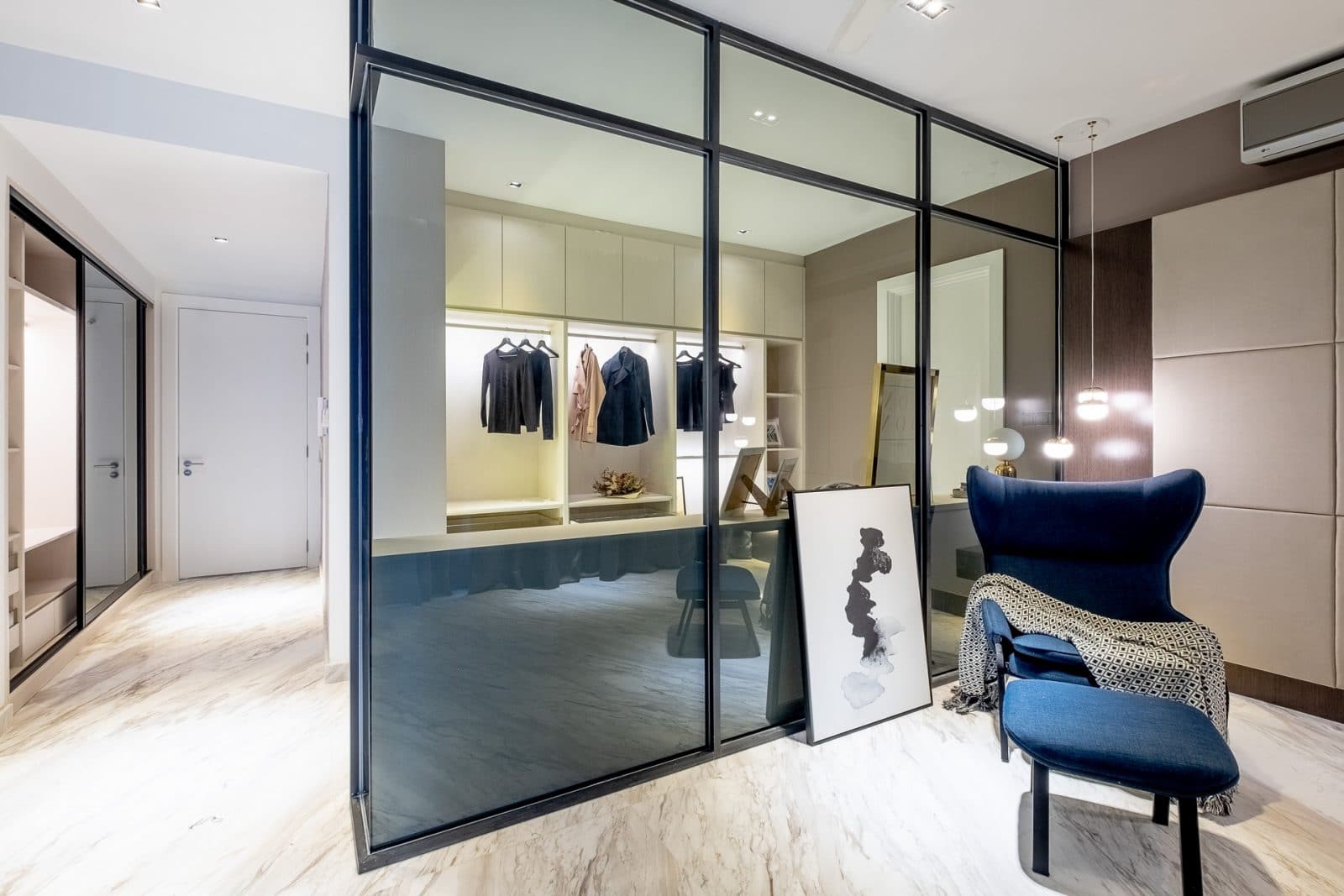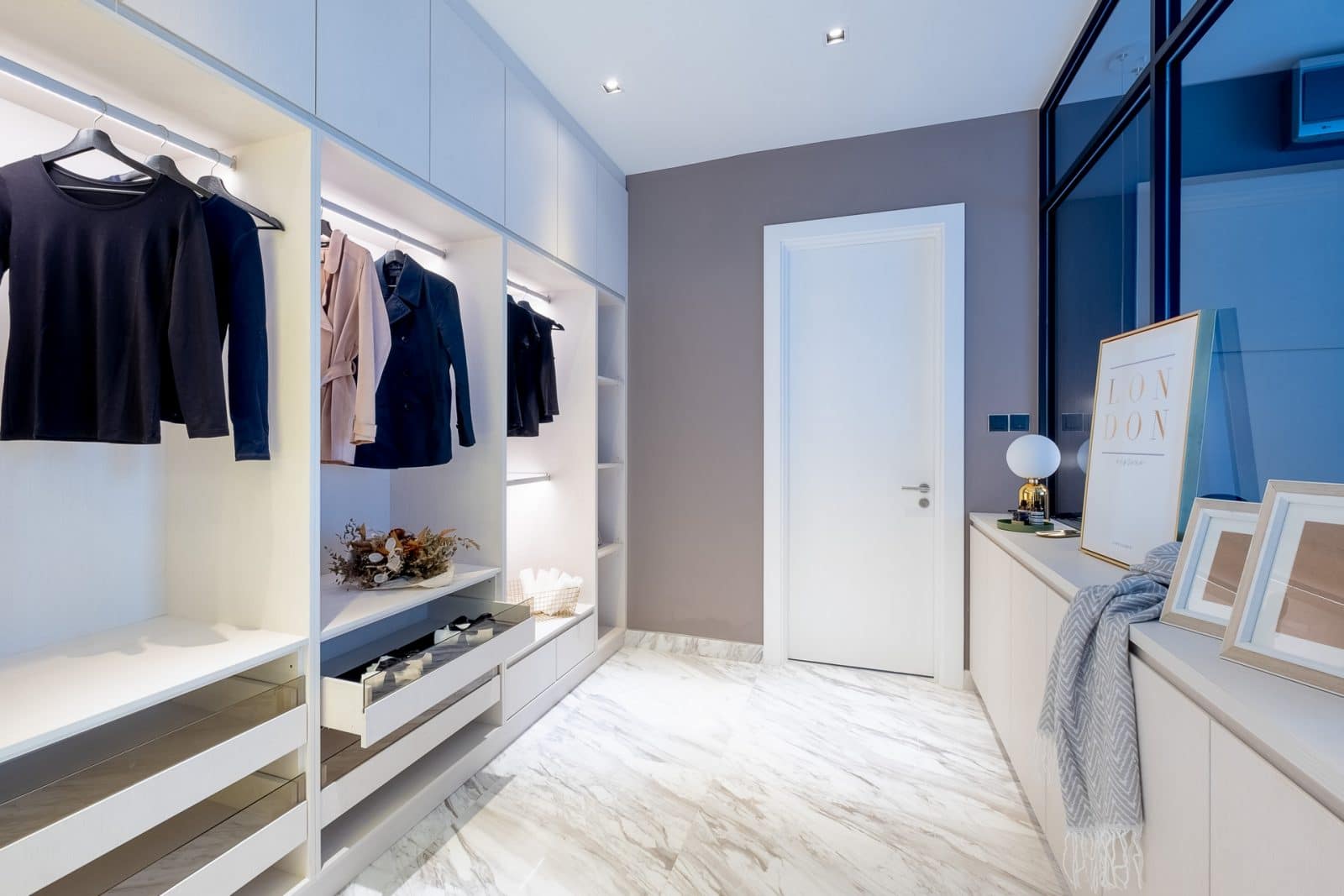 Study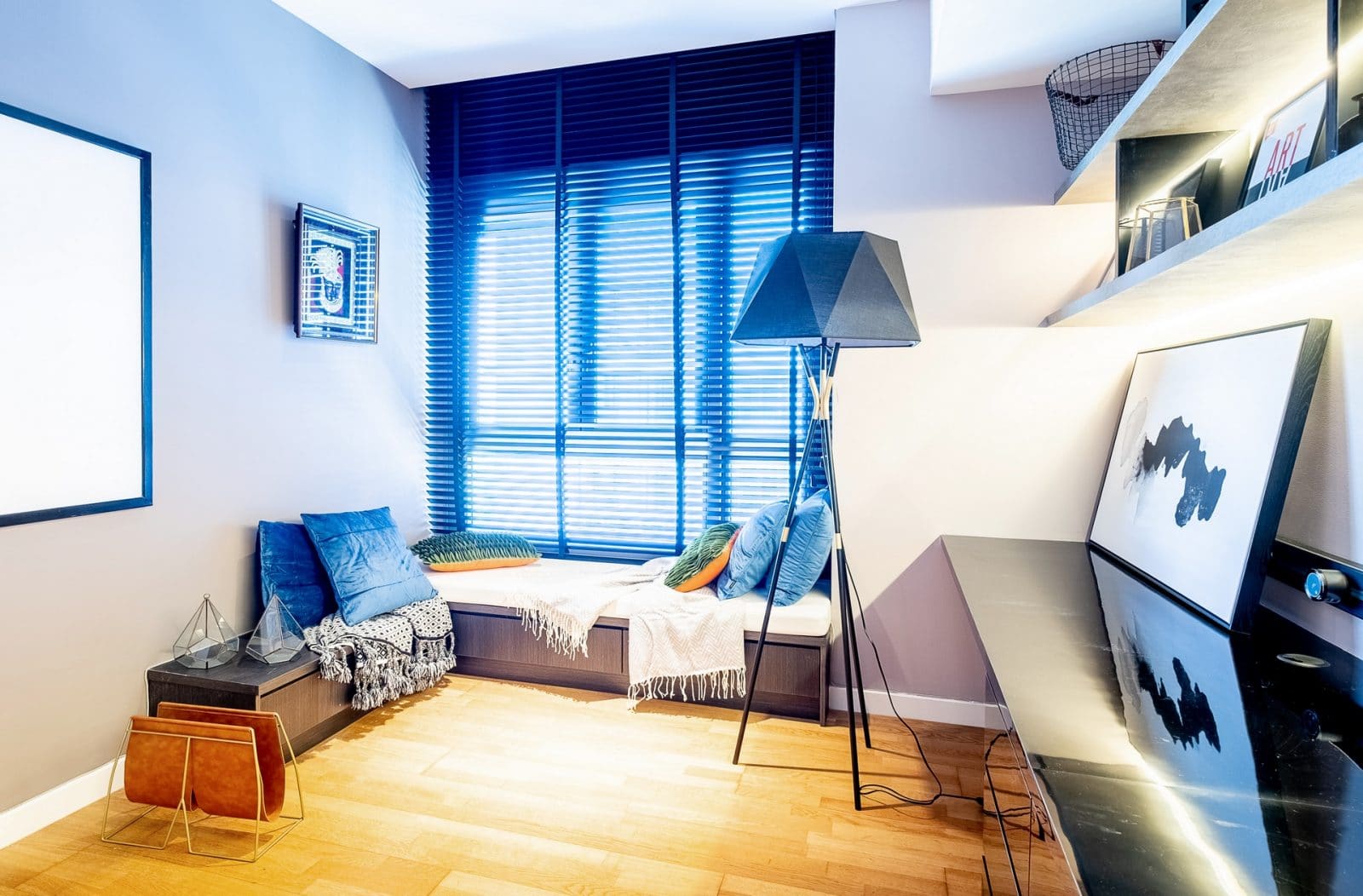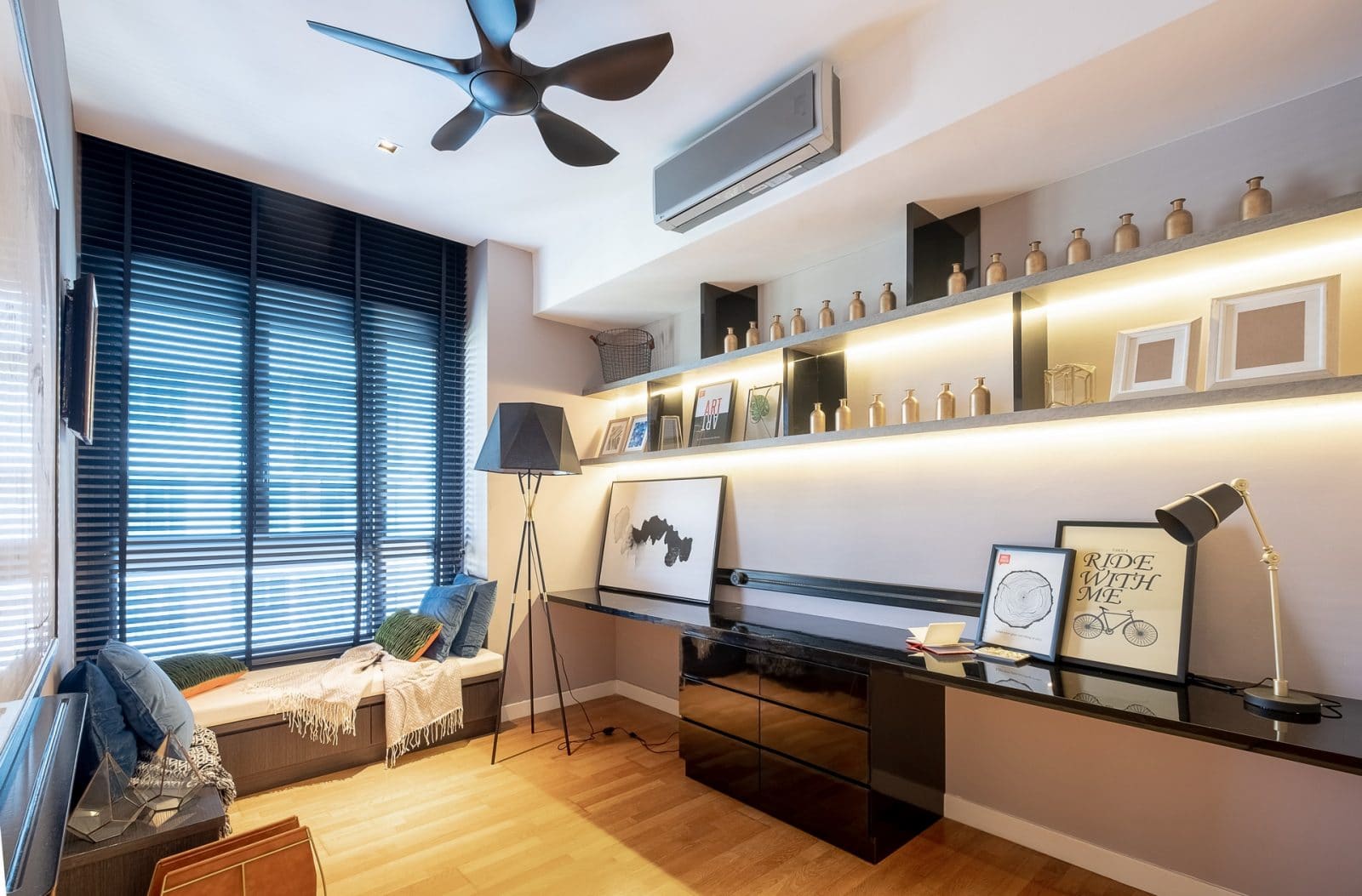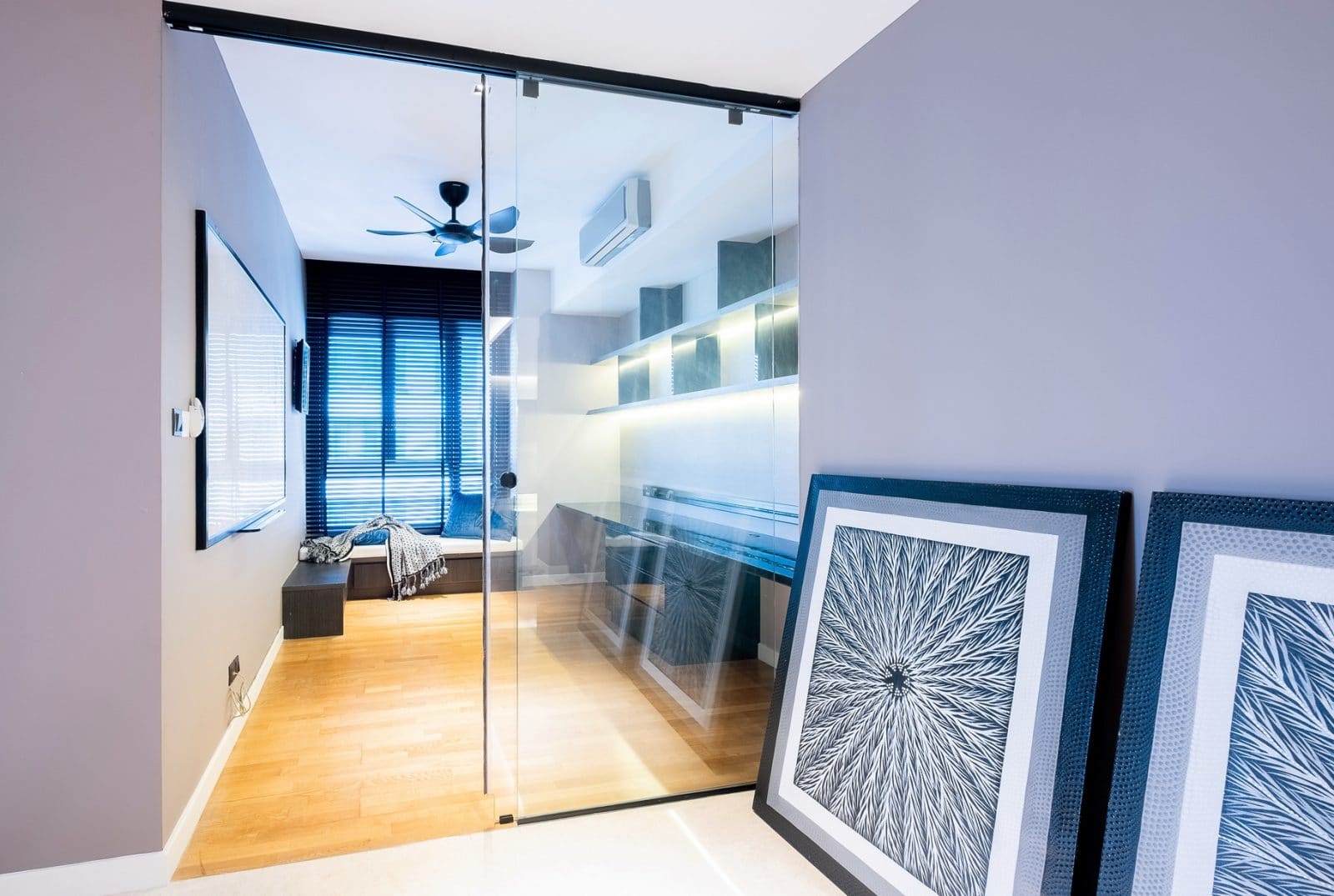 Bathroom
This bathroom has a luxurious taupe-toned marble flooring, with enough cabinet space to ensure that storage space is well-taken care off.
The Black Venetian blinds control the amount of light that gets soaked through and contrasts against the crisp white colour of the cabinet.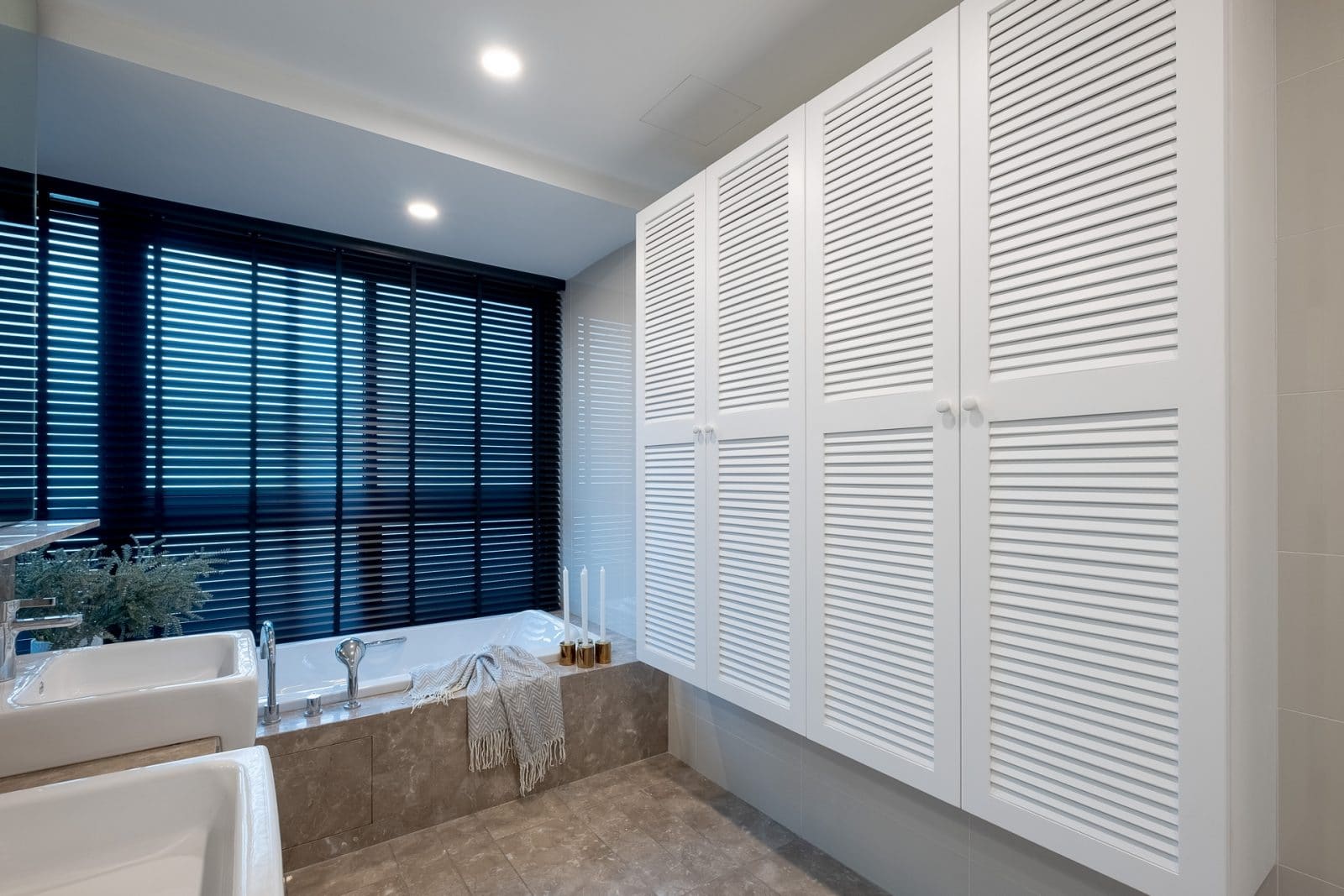 Main entrance
The reimagining of the space also extends to the apartment's entrance; with walnut wood panels installed along the personal lift corridor. Leading to the front door, there's a large bronze mirror on the opposite wall.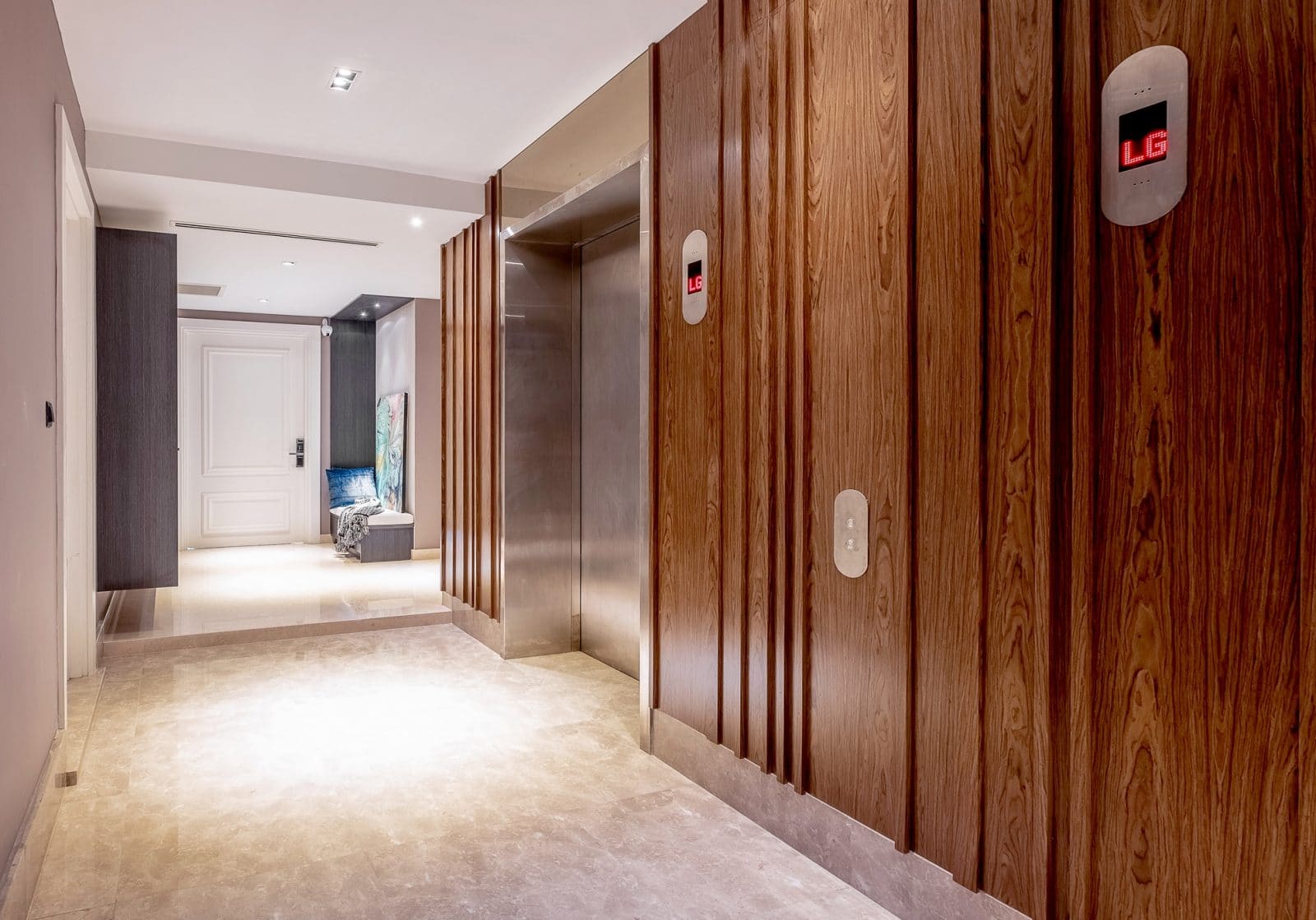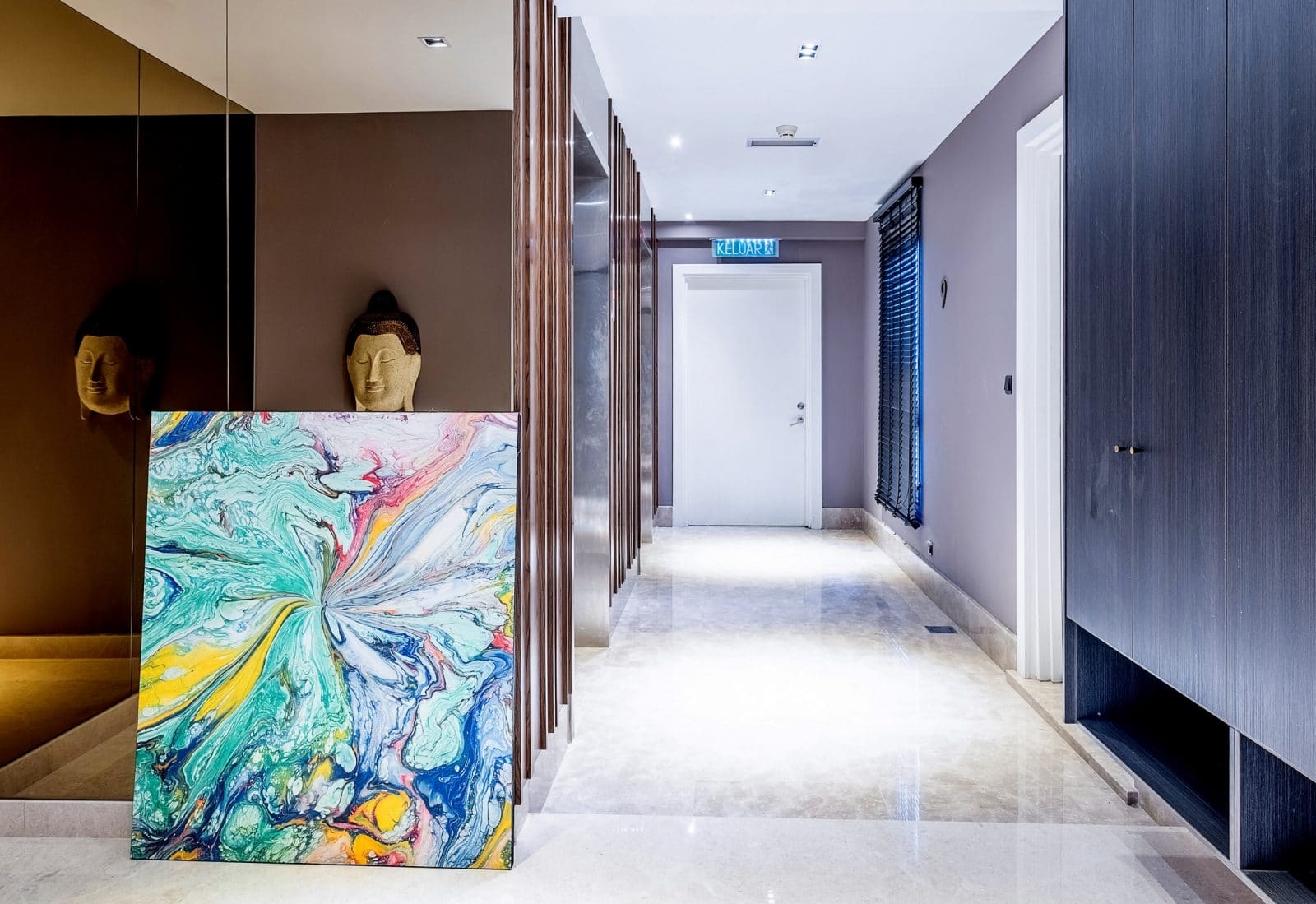 Before and after
From a cramped layout with old fixtures, the apartment is now a glamorous and warm home, with plenty of space for a growing family!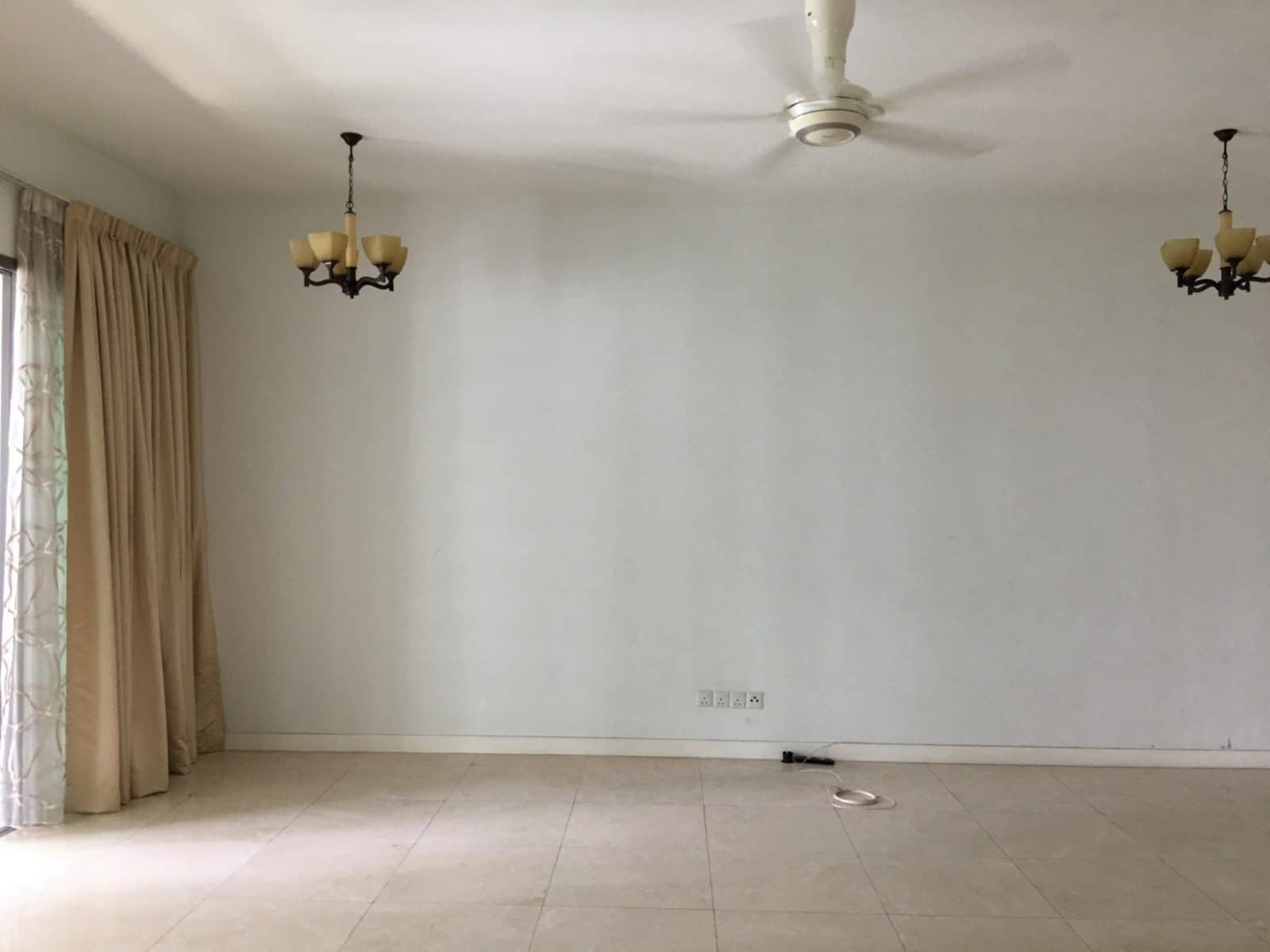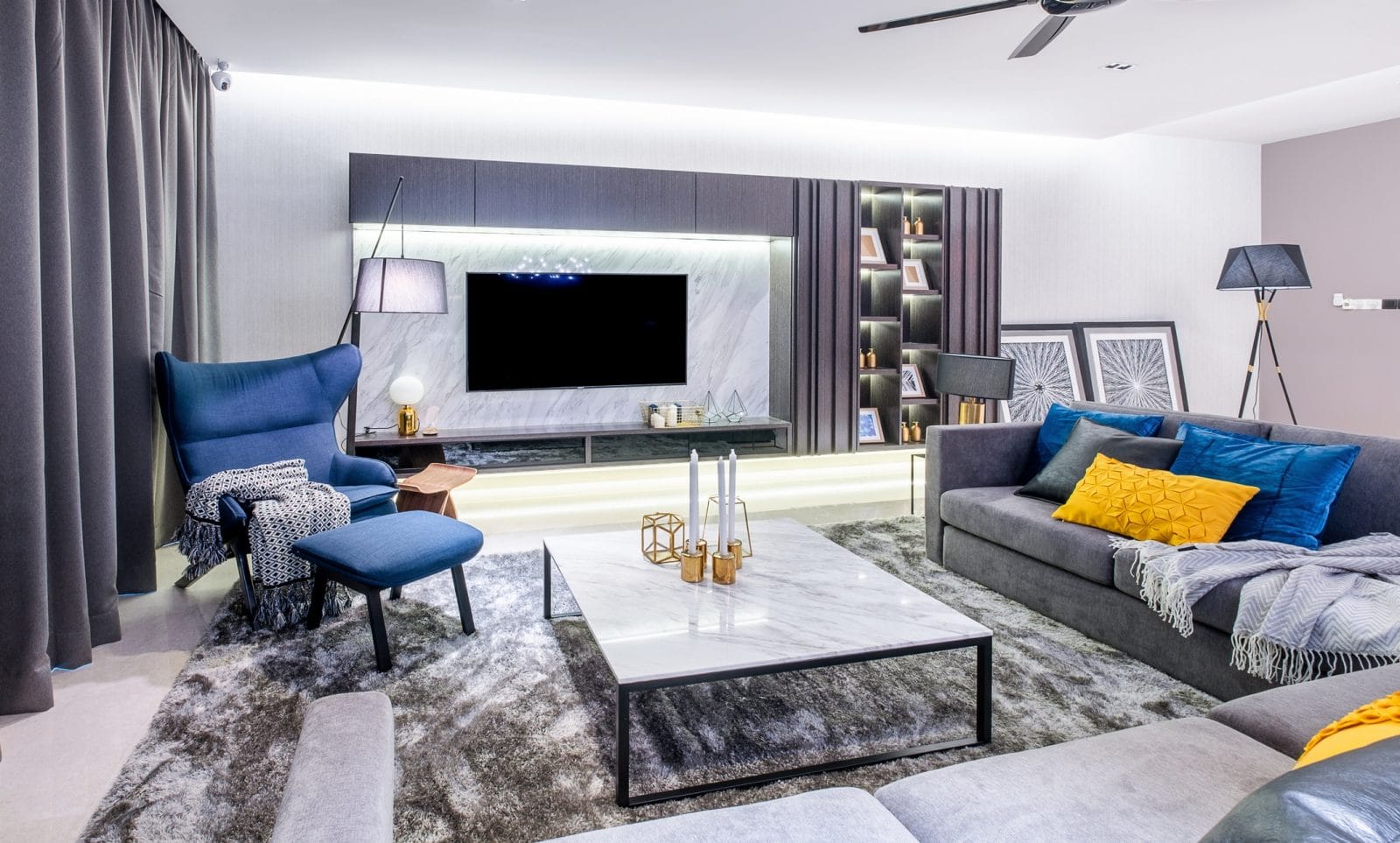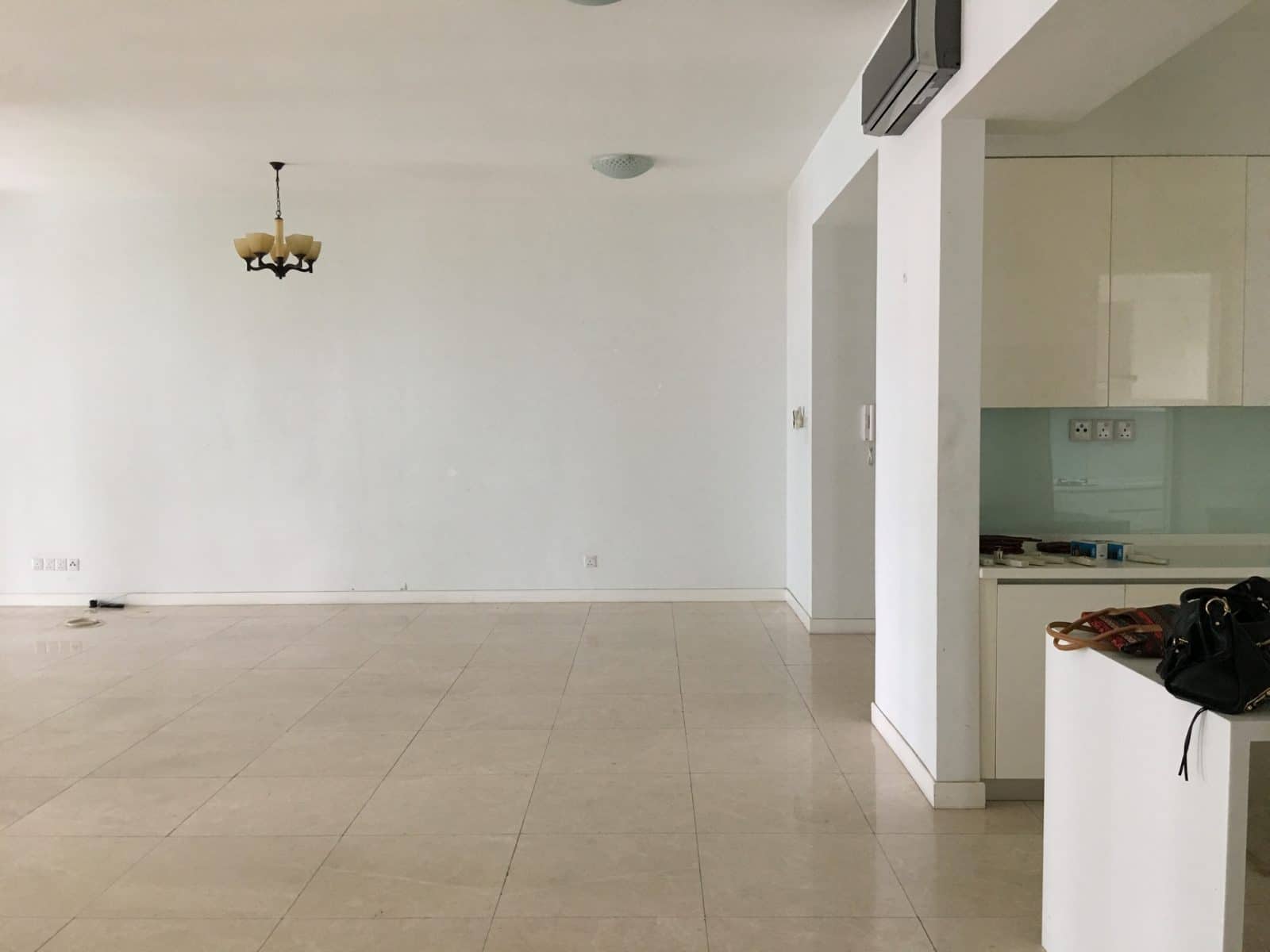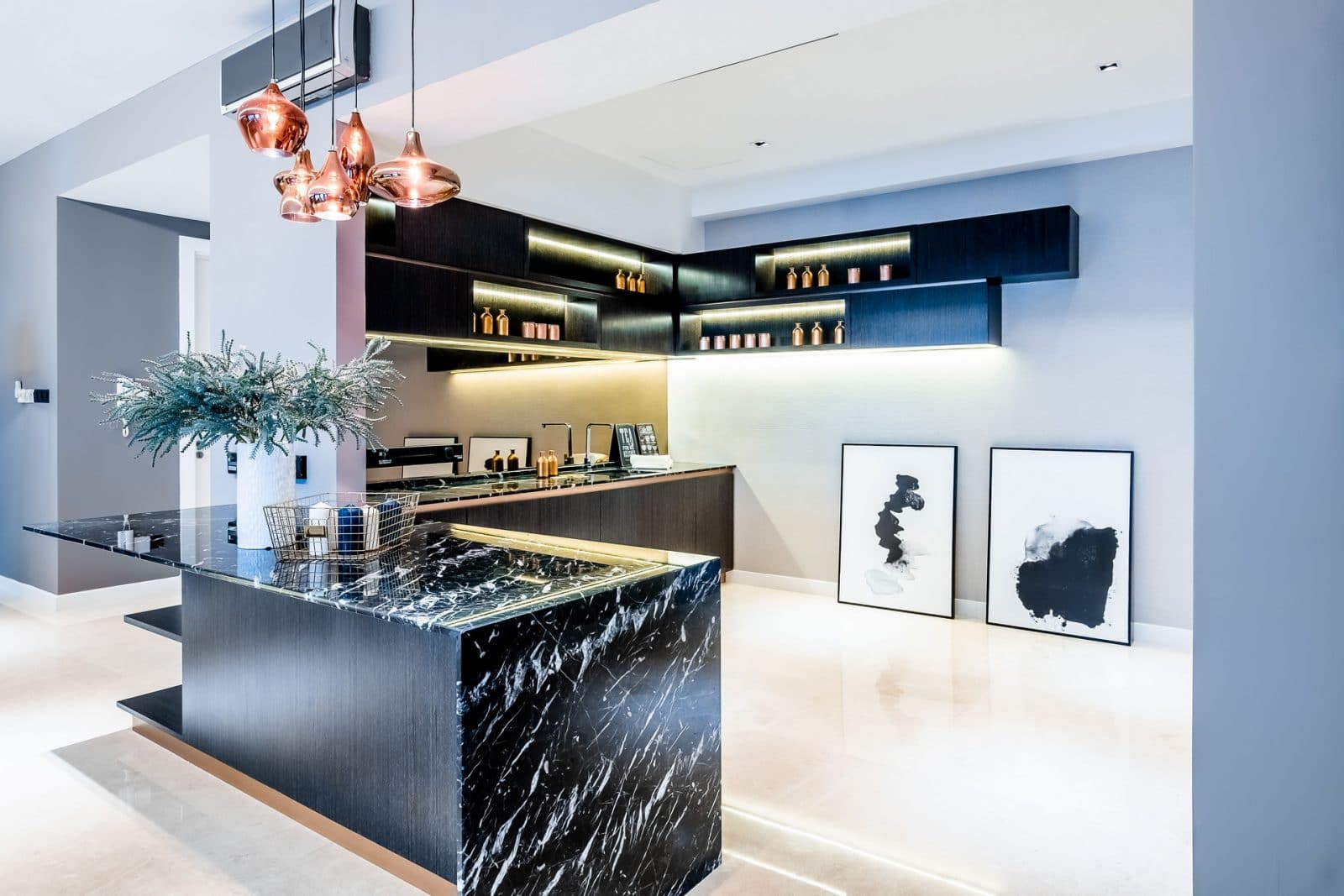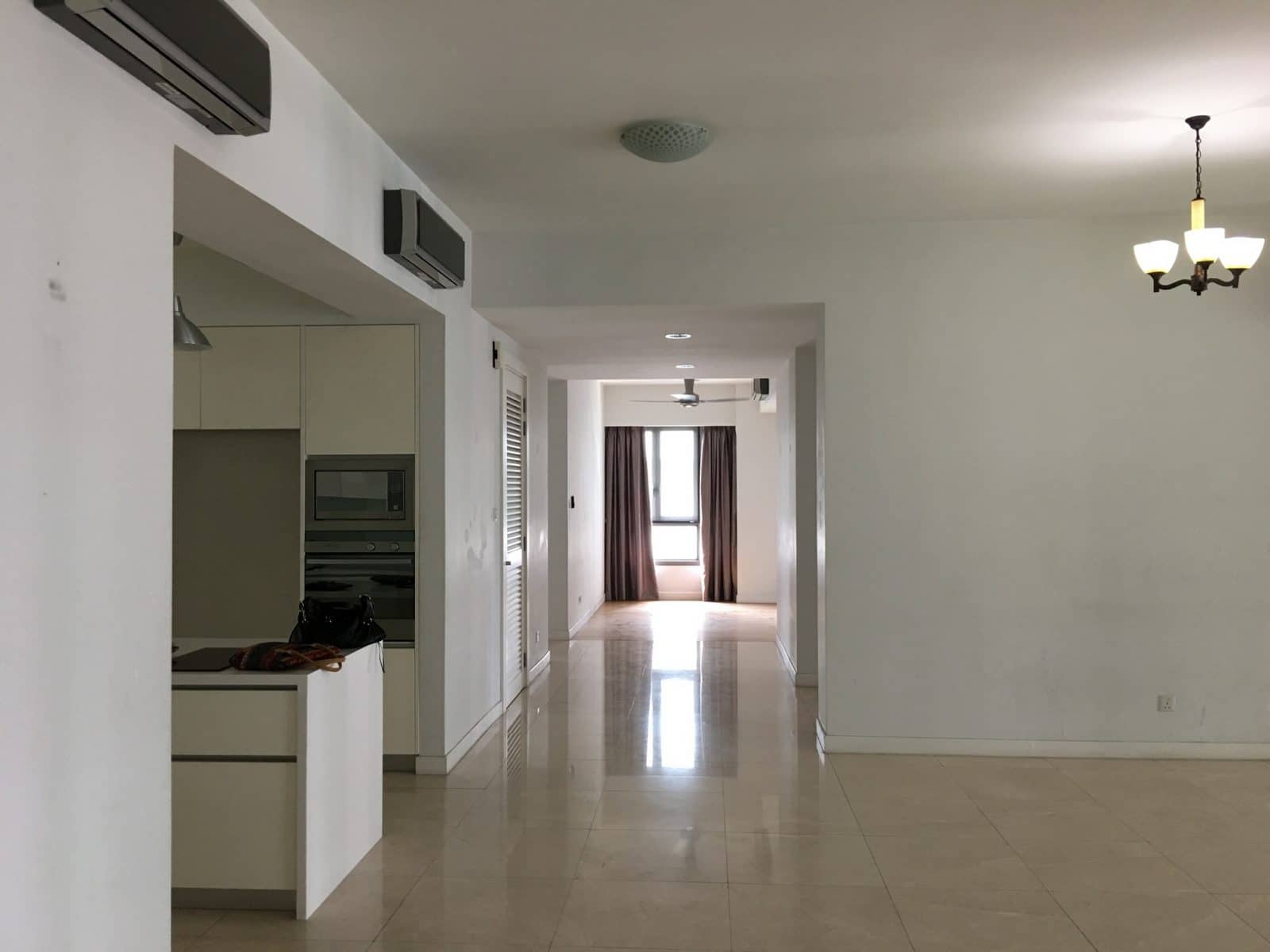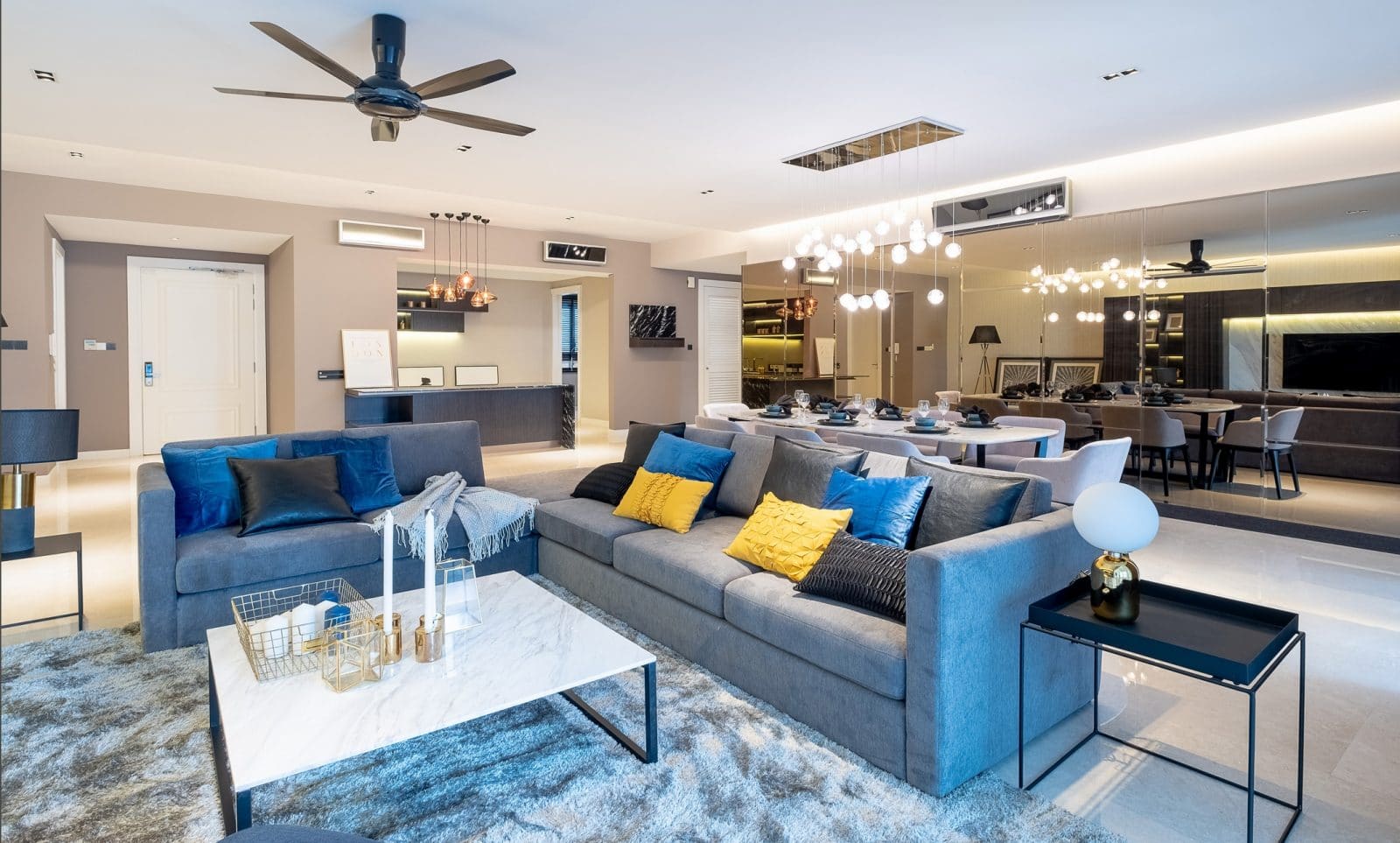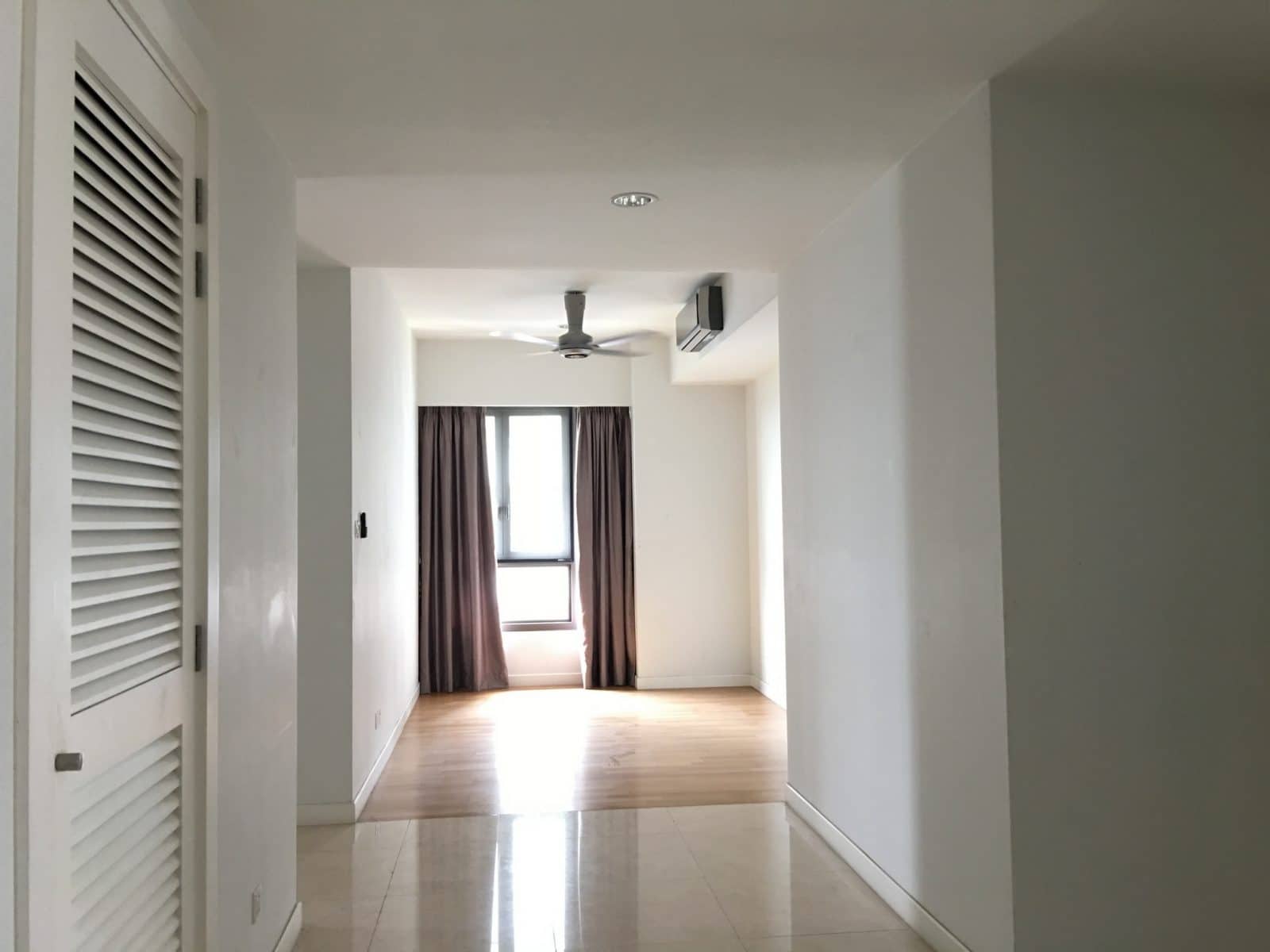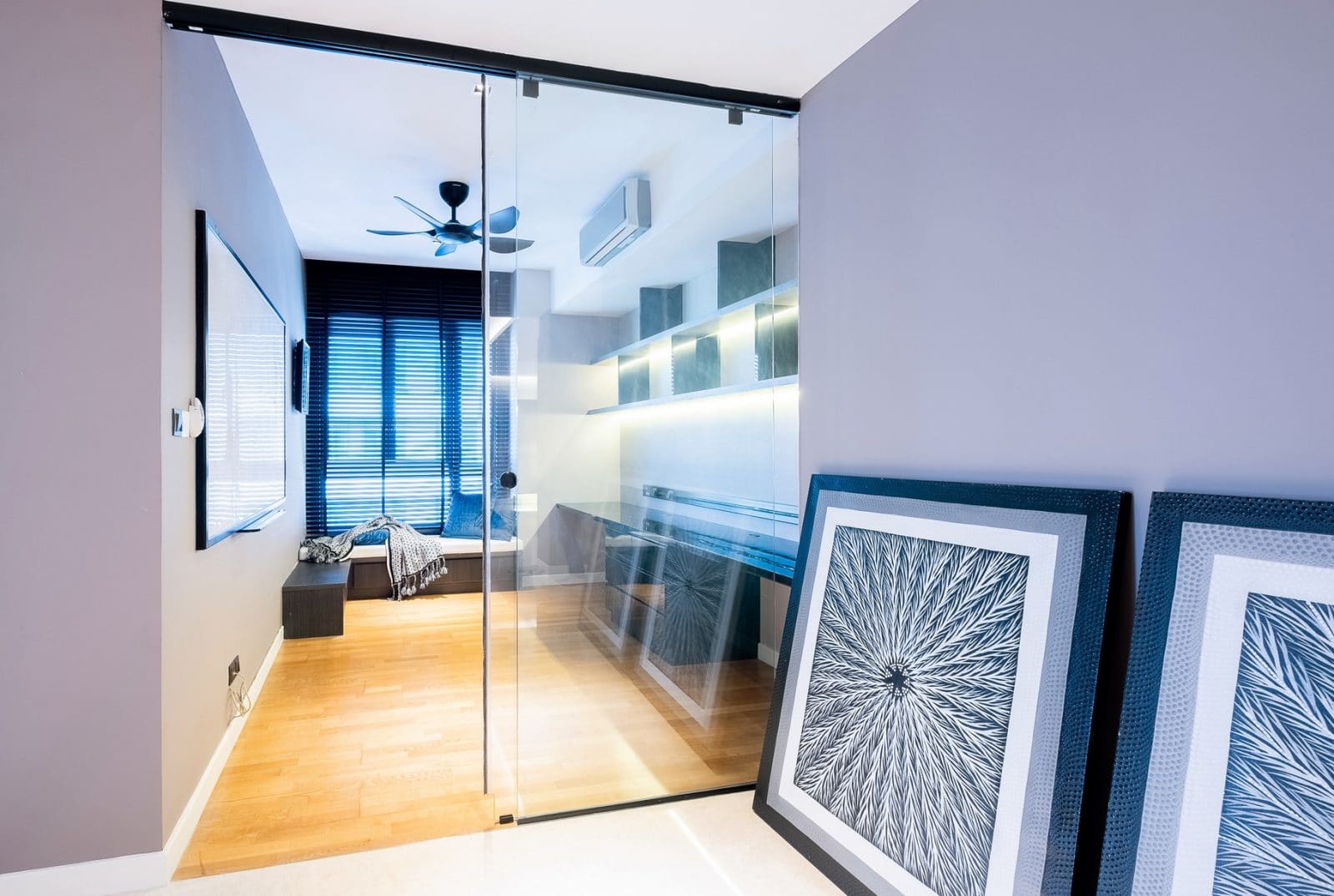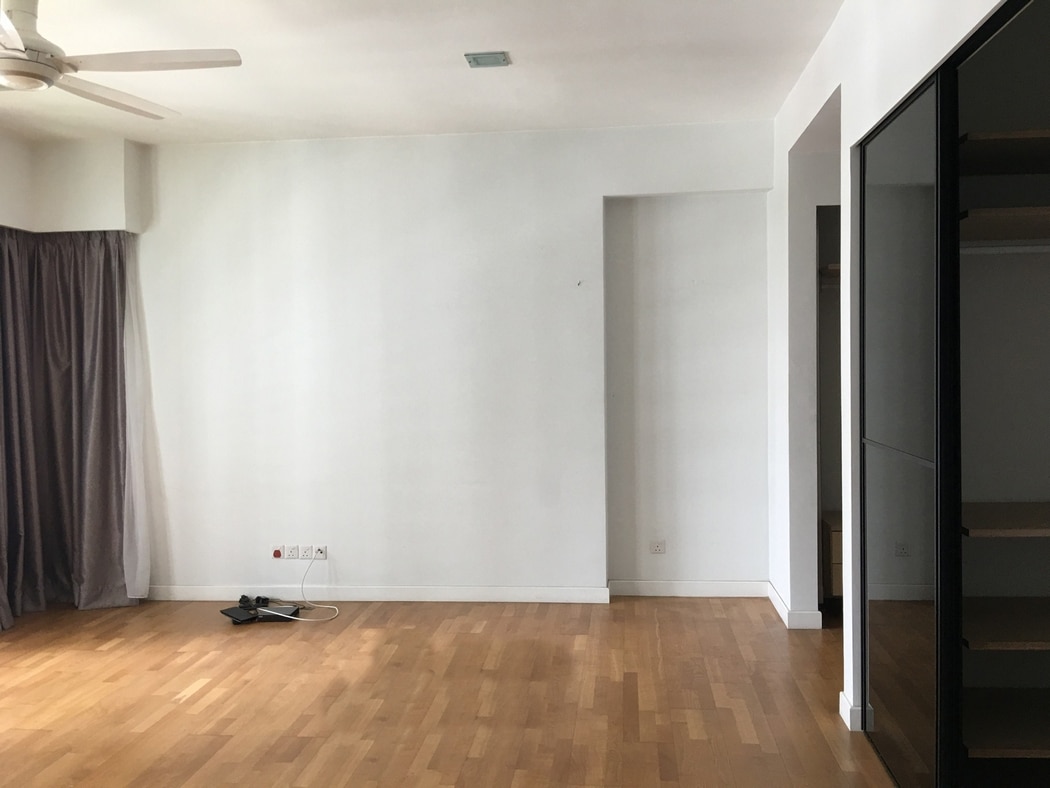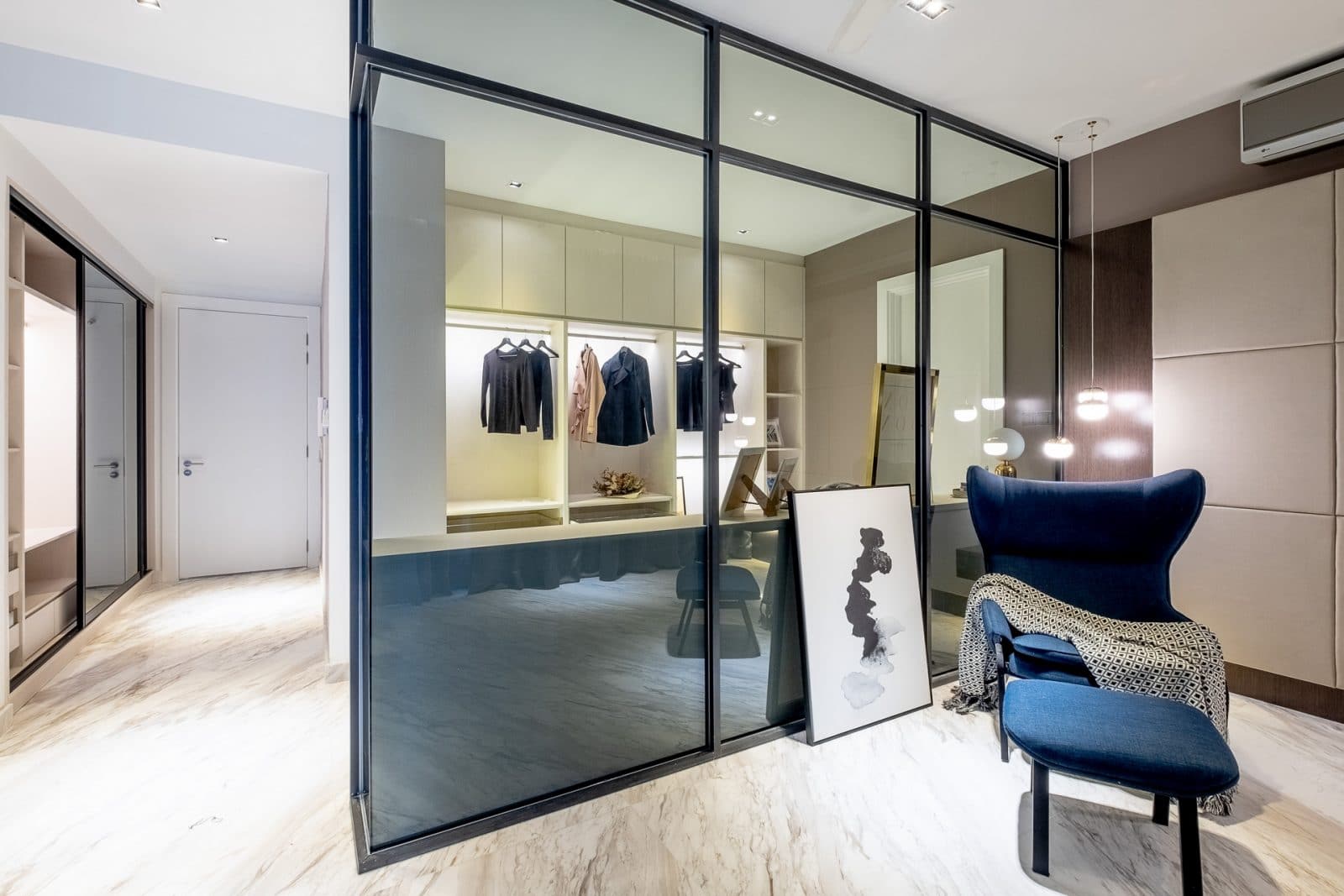 Need an interior designer to beautify your home?
MIL Design and Construction is among the hundreds of interior designers available on Recommend.my – Malaysia's #1 Home Improvement Site.
Get a direct quote from their team
, or submit your requirements and we will find suitable designers to meet with you.