Plenty of built-ins and colour personalisation later, this home in Southville City, Bangi is now a comfortable contemporary family home. This semi-d renovation project was managed by Recommend.my.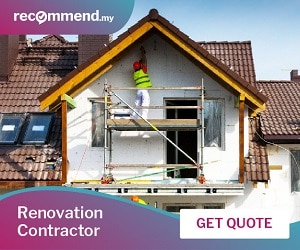 When it comes to designing a home, the aesthetics are important, but so are the practical reasons behind it, especially when it comes to a home that won't be occupied very often.
That's what happened when our client wanted to turn his 3-storey, semi-d home in Avens Residence – a newly developed township in Southville City, Bangi by Mah Sing Group – into a getaway home.
The house was a completely empty unit; there were no lighting fixtures and fans, the floors were bare, and there was no kitchen. In short, it wasn't livable yet.
So when he needed professional help for his semi-d interior design, he turned to Recommend.my.
After understanding his requirements, the Recommend.my design team specifically took charge of this project to design it from scratch, with the help of our panel of renovation contractors, electricians, plumbers, carpenters, aircon contractors, and painters.
Need an interior designer for your home?
We have over 700 verified and trusted pros in our directory, and we can connect you with suitable pros to match your requirements. Tell us more about your home requirements and we will get in touch with you!
A contemporary (and functional) approach
"This is a second home for the client and his wife. Their two eldest kids are working abroad while the youngest is studying in Nilai. So, they won't be staying here all of the time," explained Alexis, Recommend.my Design Consultant.
As the house was meant to be more like a getaway home, discussions during the pre-renovation stage revolved on a lot of ideas to make his home functional with minimal maintenance.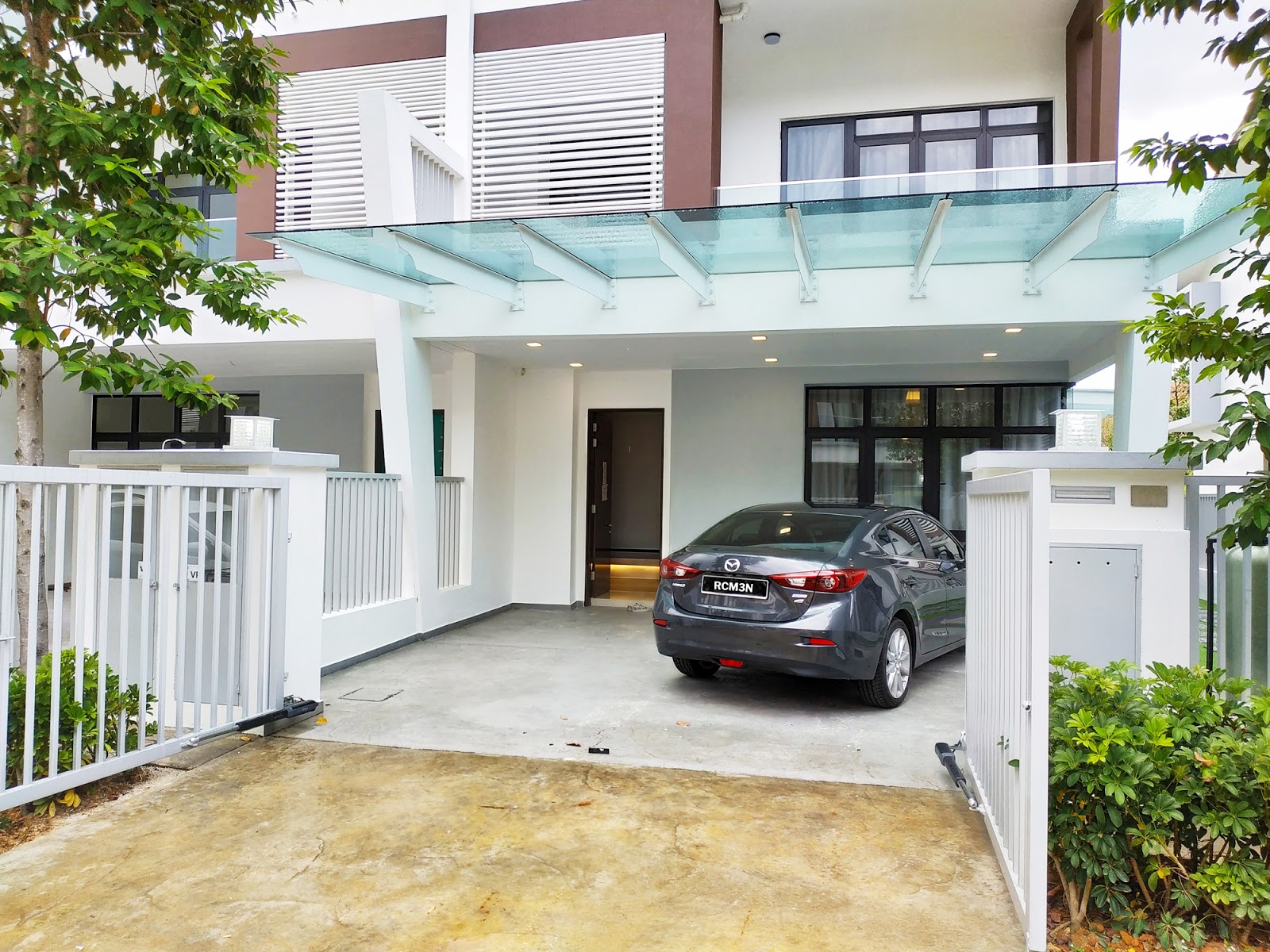 "We worked with the client to incorporate a contemporary interior design," said Alexis. The house was filled with neutral colours ranging from beiges, whites, and greys. Coupled with wooden accents and warm lights, there's a welcoming and inviting vibe all around.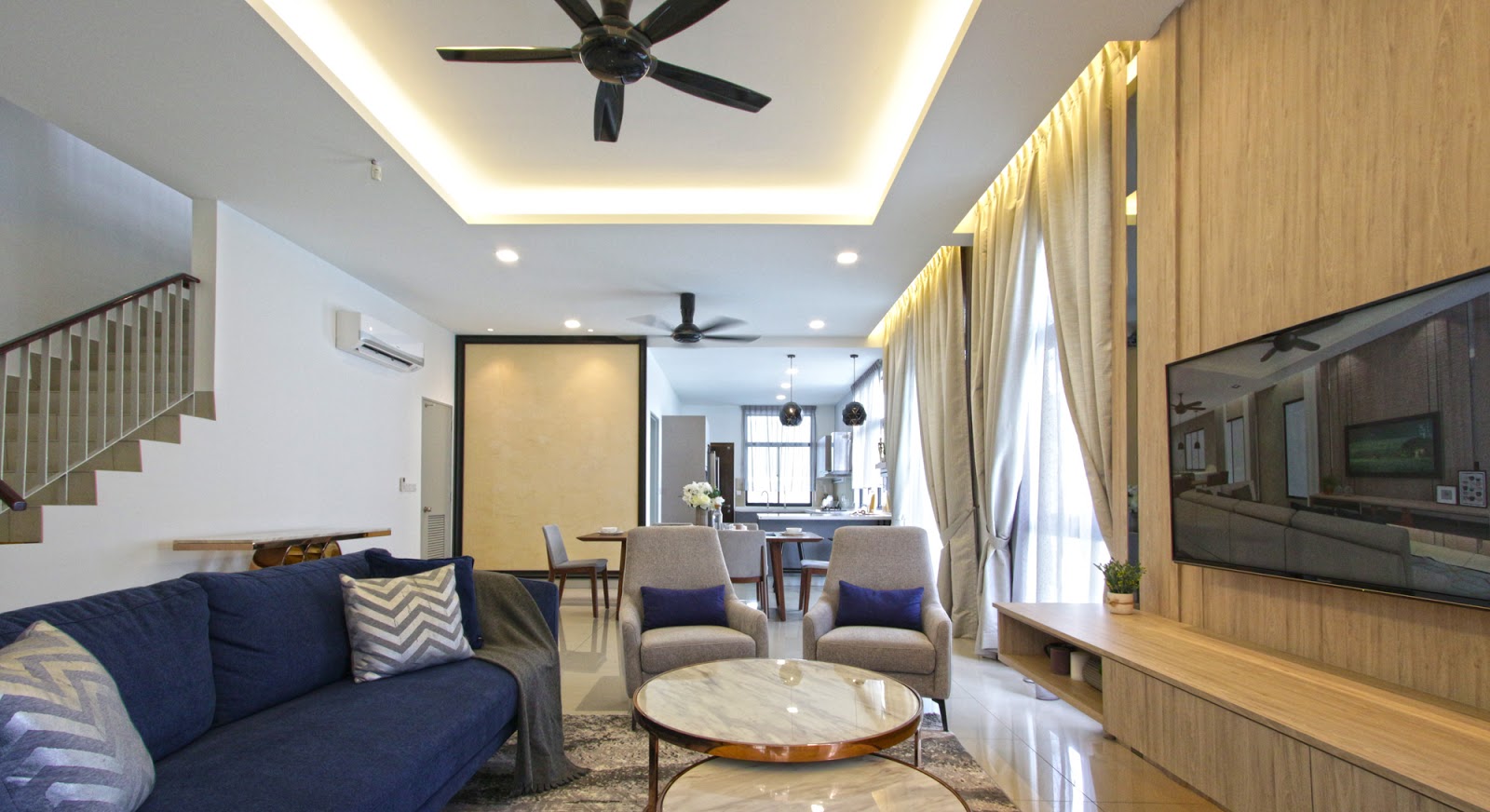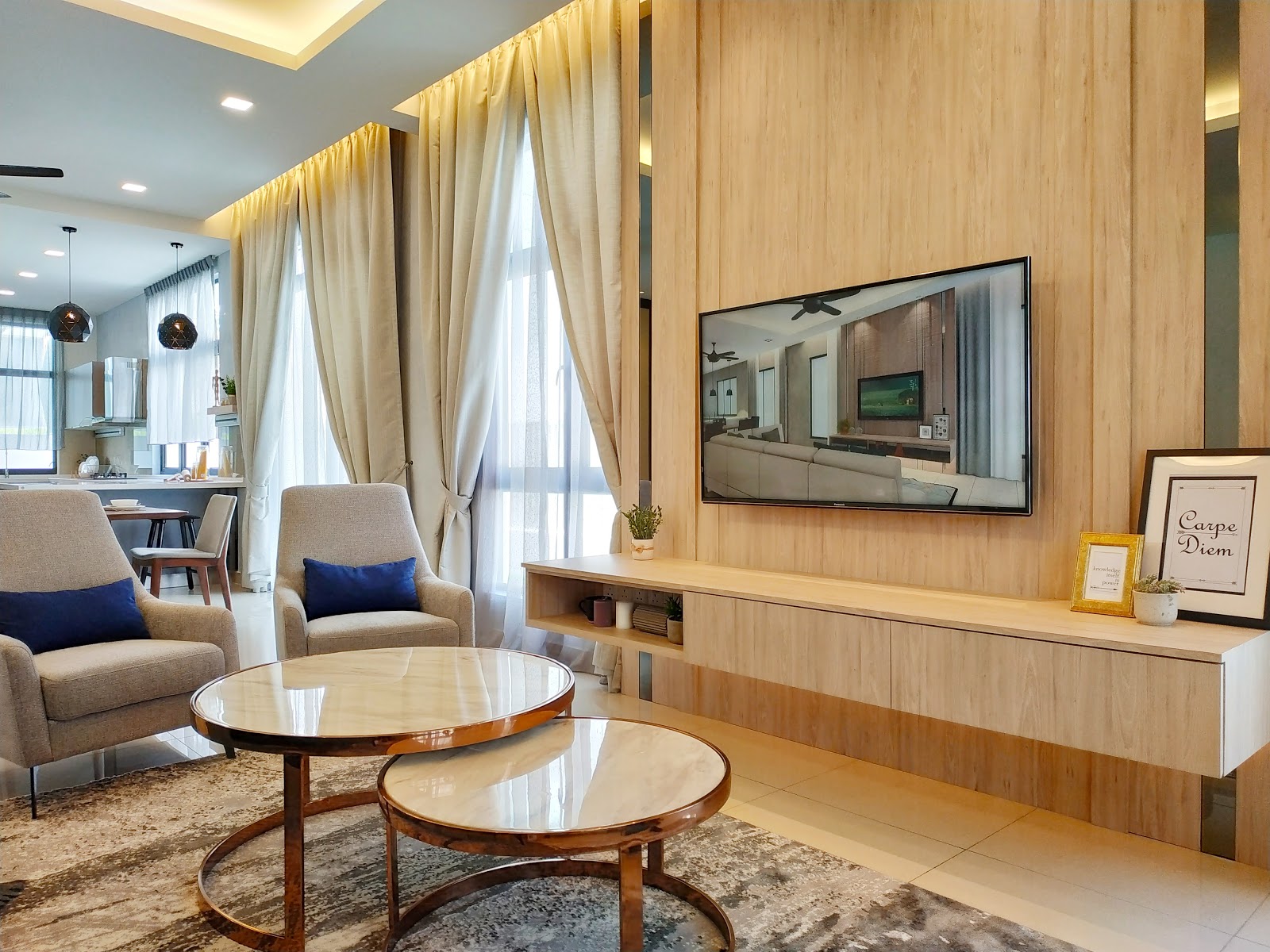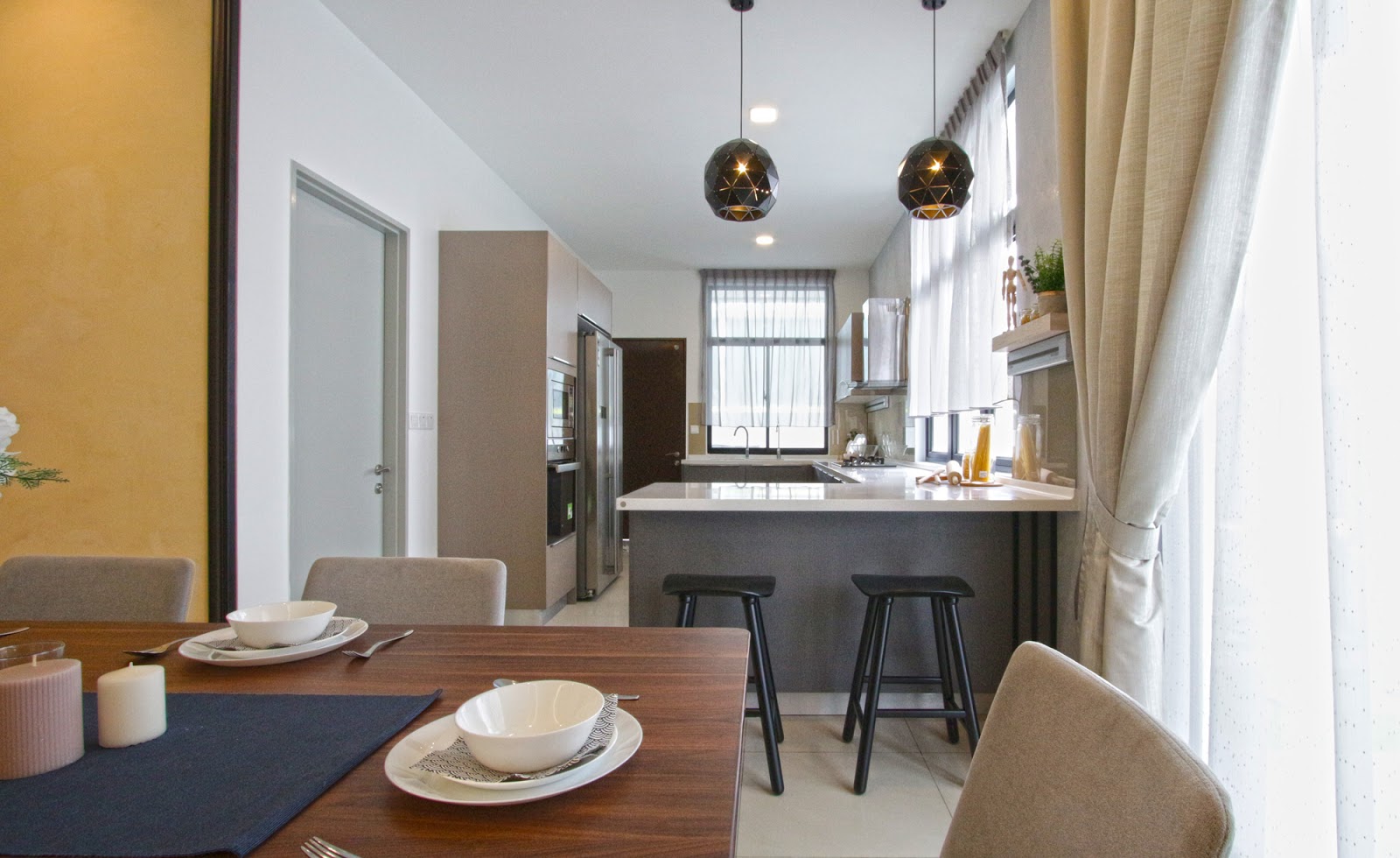 An open floor plan design ensures that the living space, kitchen, and dining area was fluid and cohesive.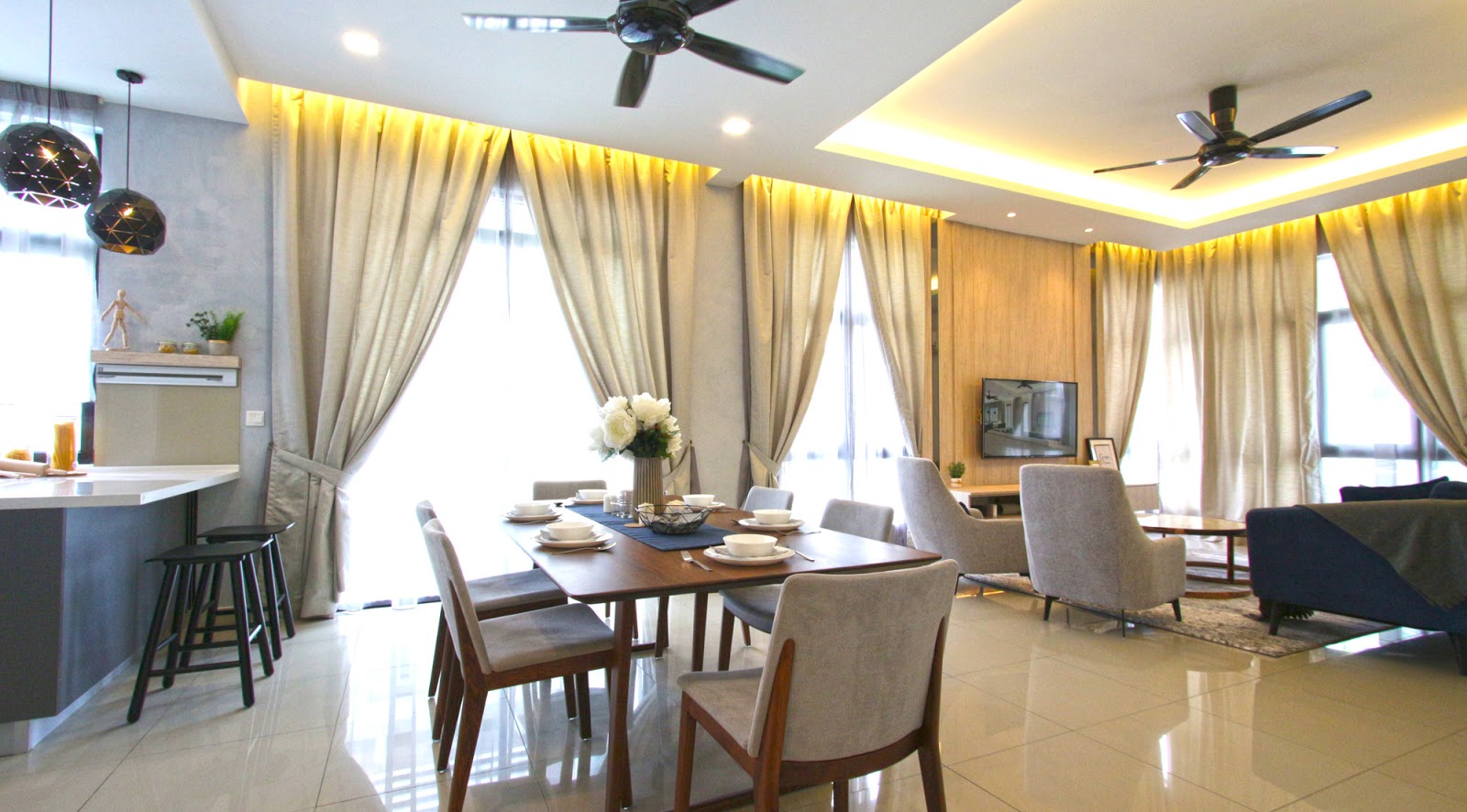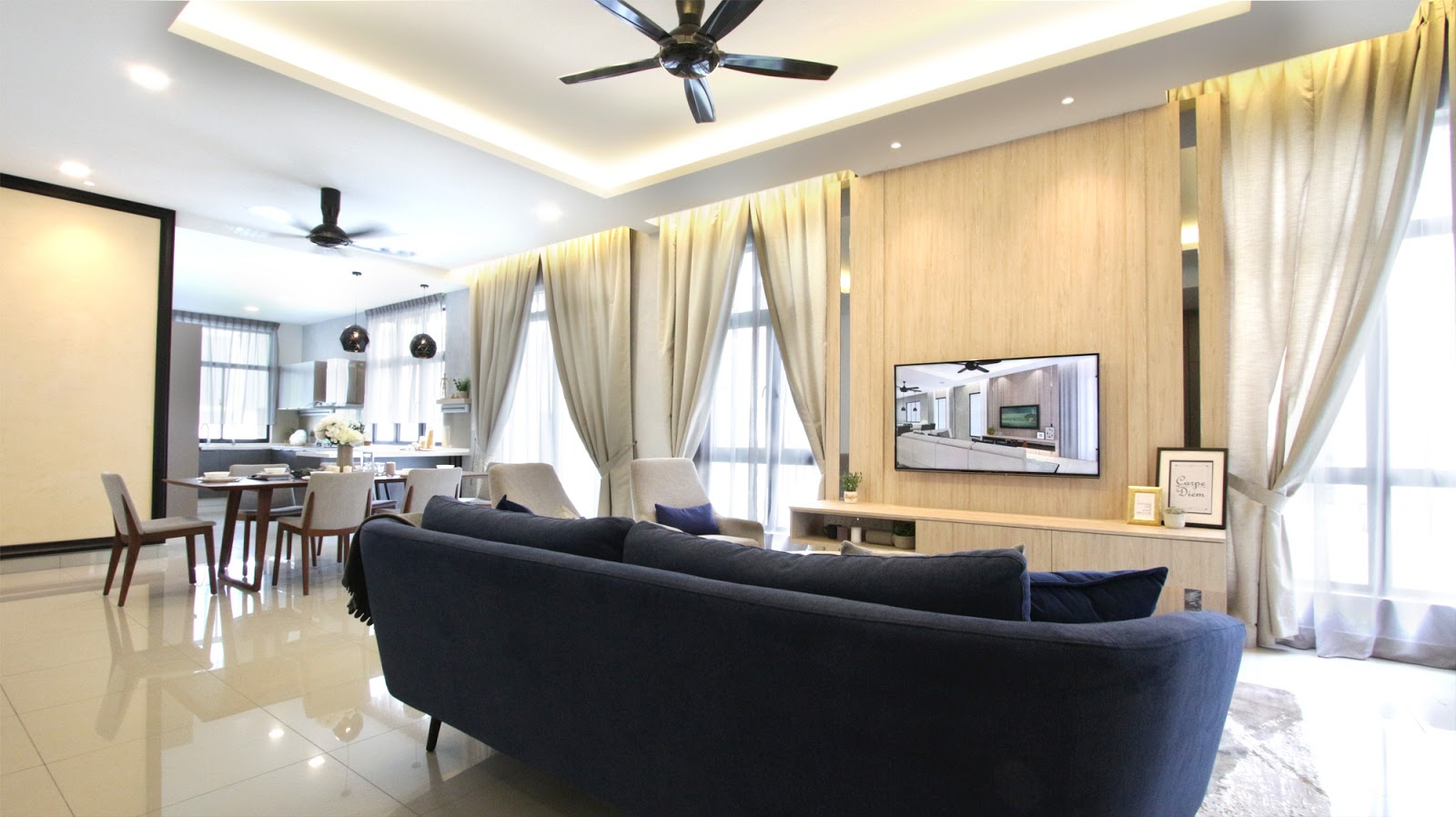 The house also has plenty of built-ins installed. This helps to maximise and free up available space, making the home more functional.
"We designed the built-ins to have a simpler manner and compensated with feature walls either in Vasari or Nippon Momento paint finishes," – Alexis, Recommend.my Design Consultant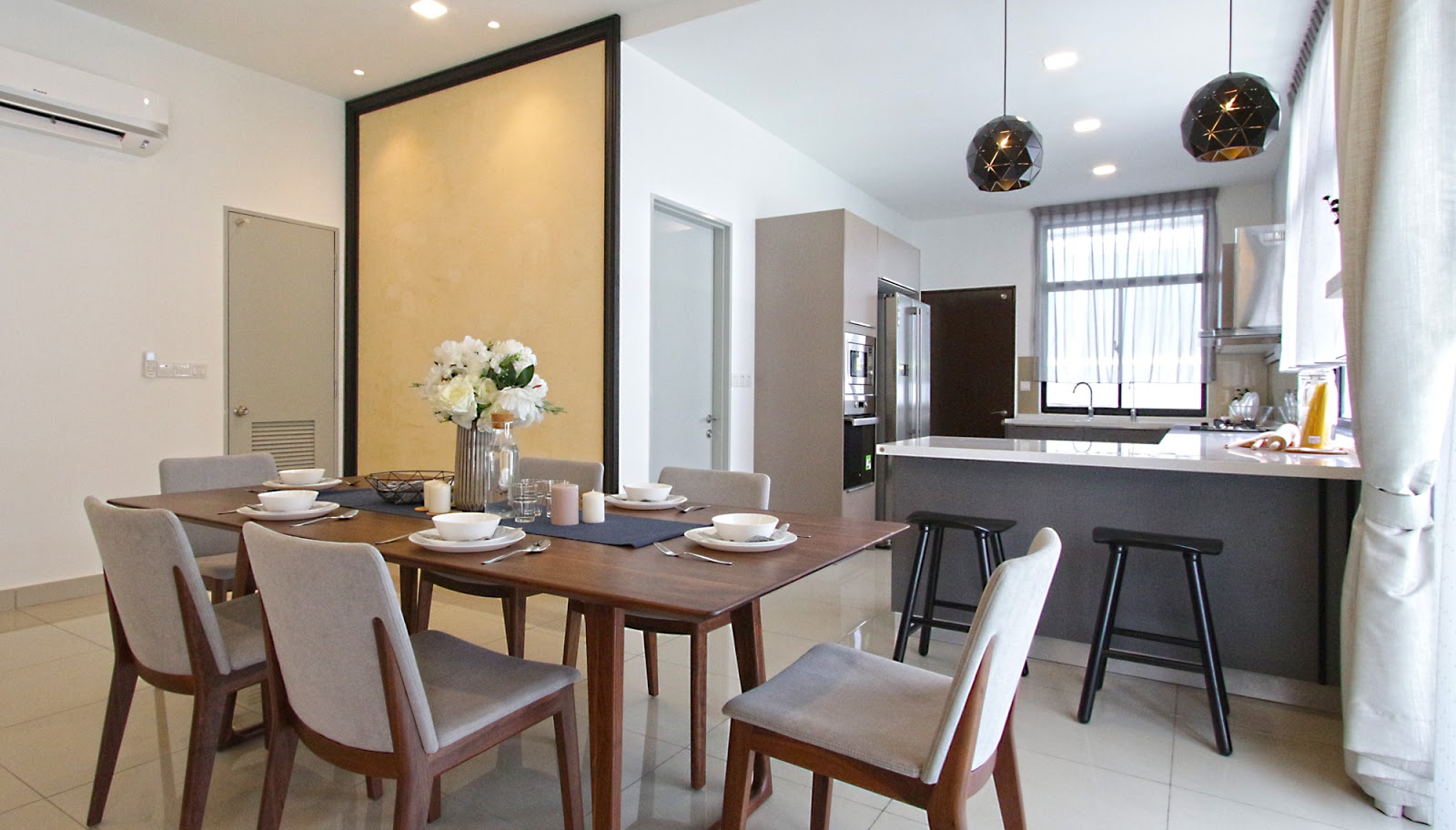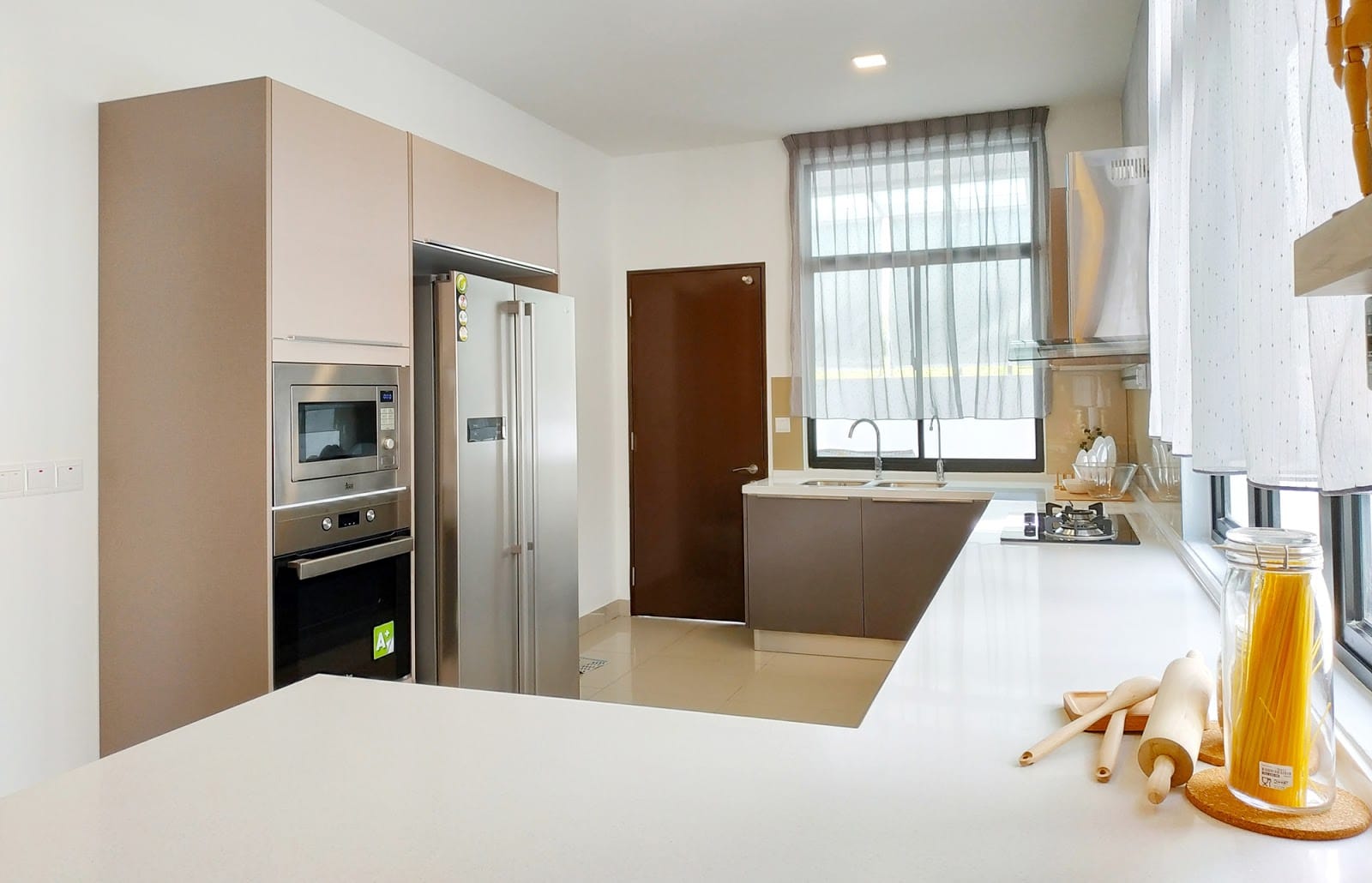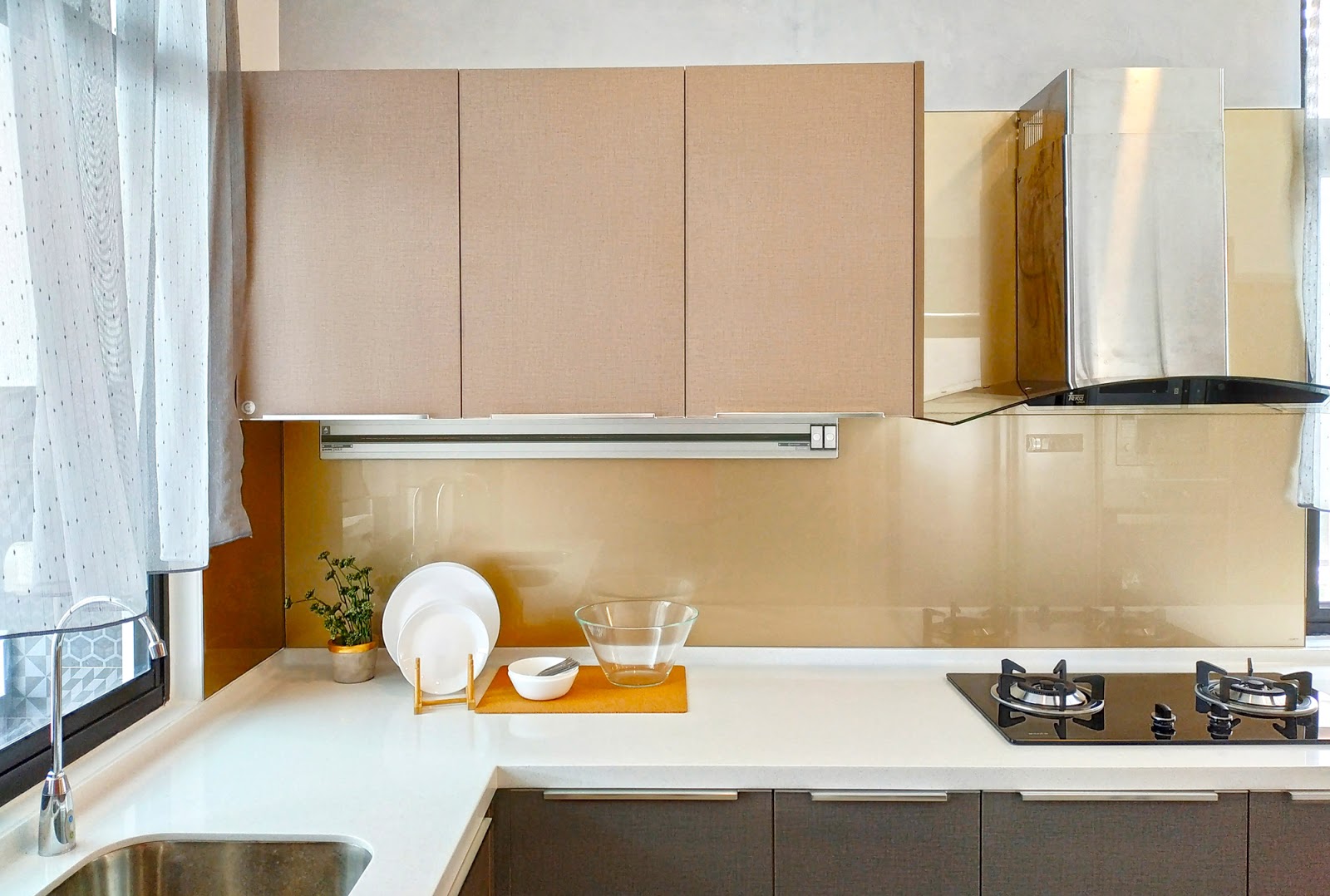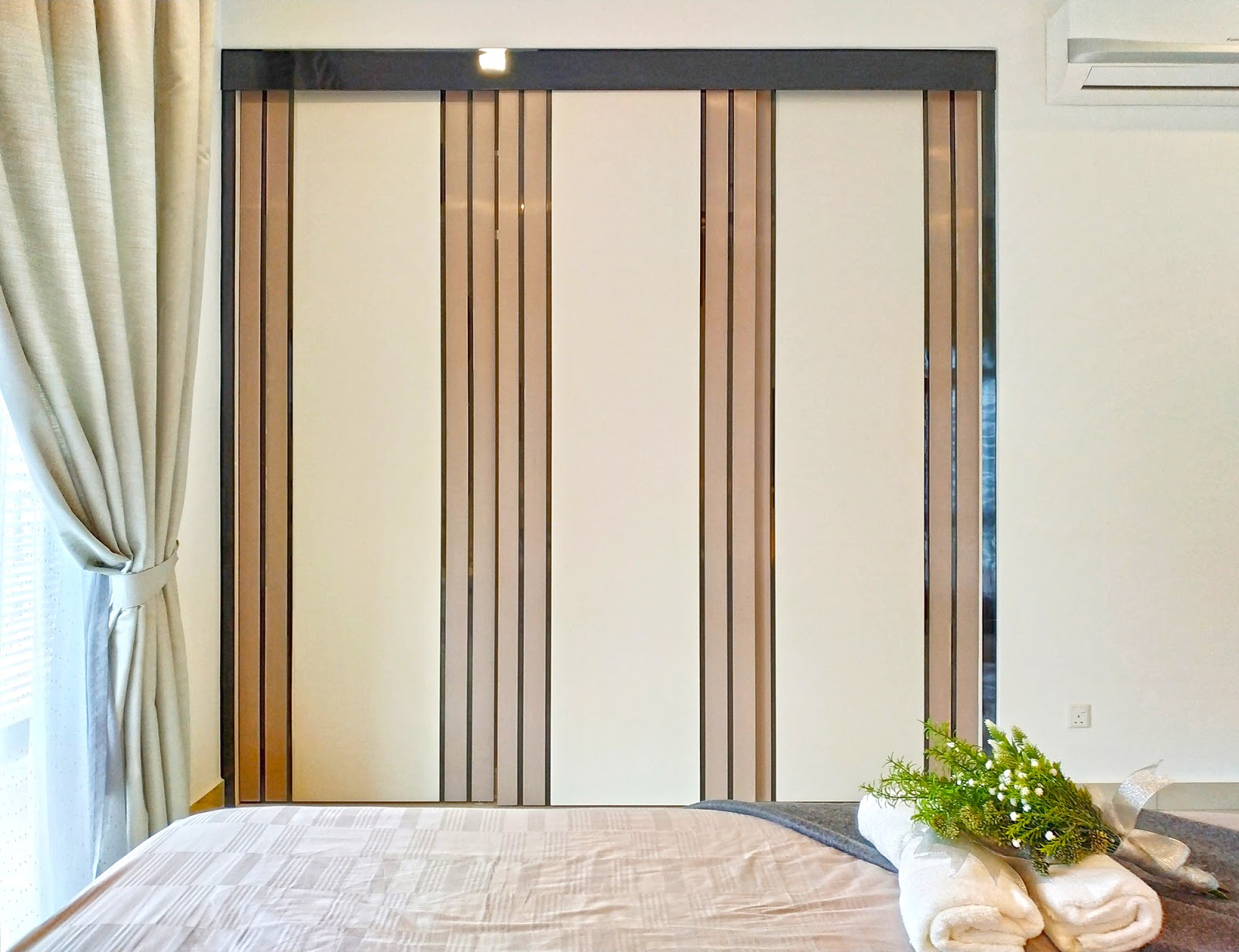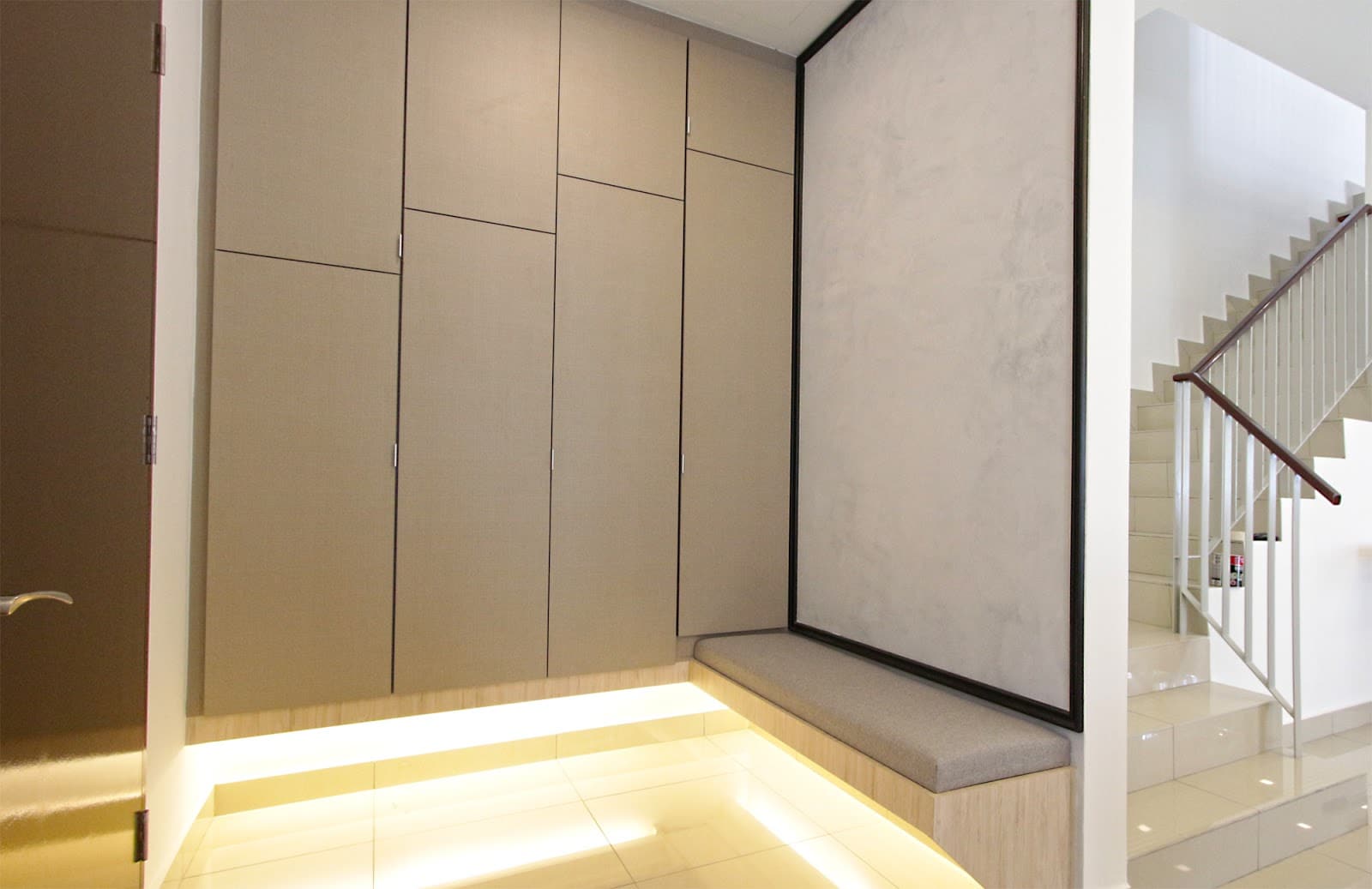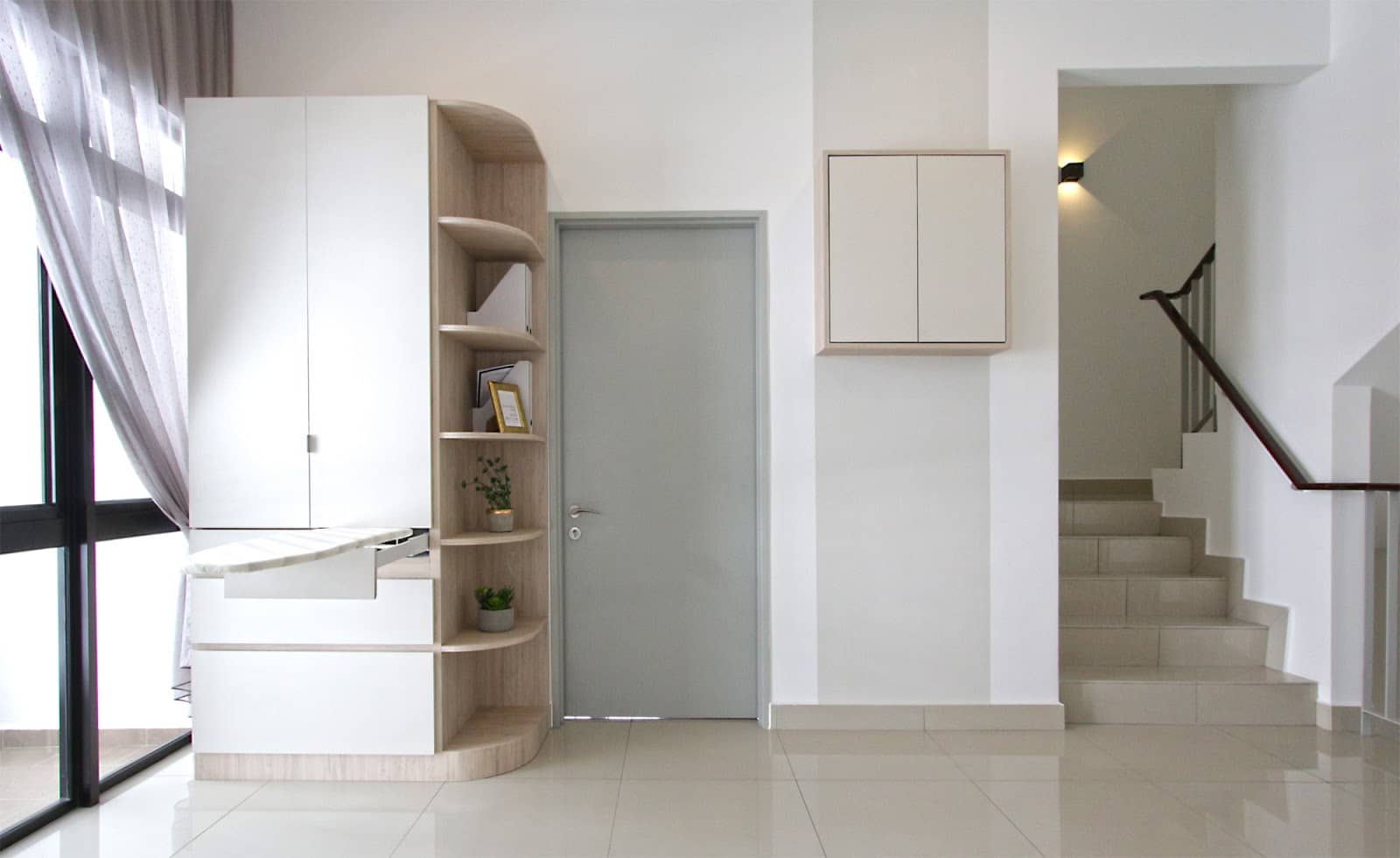 "The client wanted a convenient way to iron. When not in use, it can be folded and stored inside the drawer," added Alexis.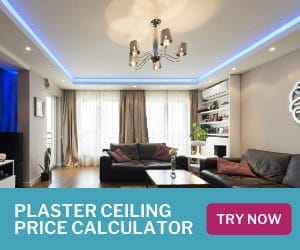 Bedroom design with colour personalisation
"I wanted to give each of the bedrooms a distinct personality, and the best way to achieve this is by colour," Alexis says.
As a result, one of the bedrooms was done in a dark and bold theme, with textured Vasari paint that matches the cabinet doors and opposite wall. "This grey room is for the client's son, and has a dark and bold theme for a 'macho' feel," she explained.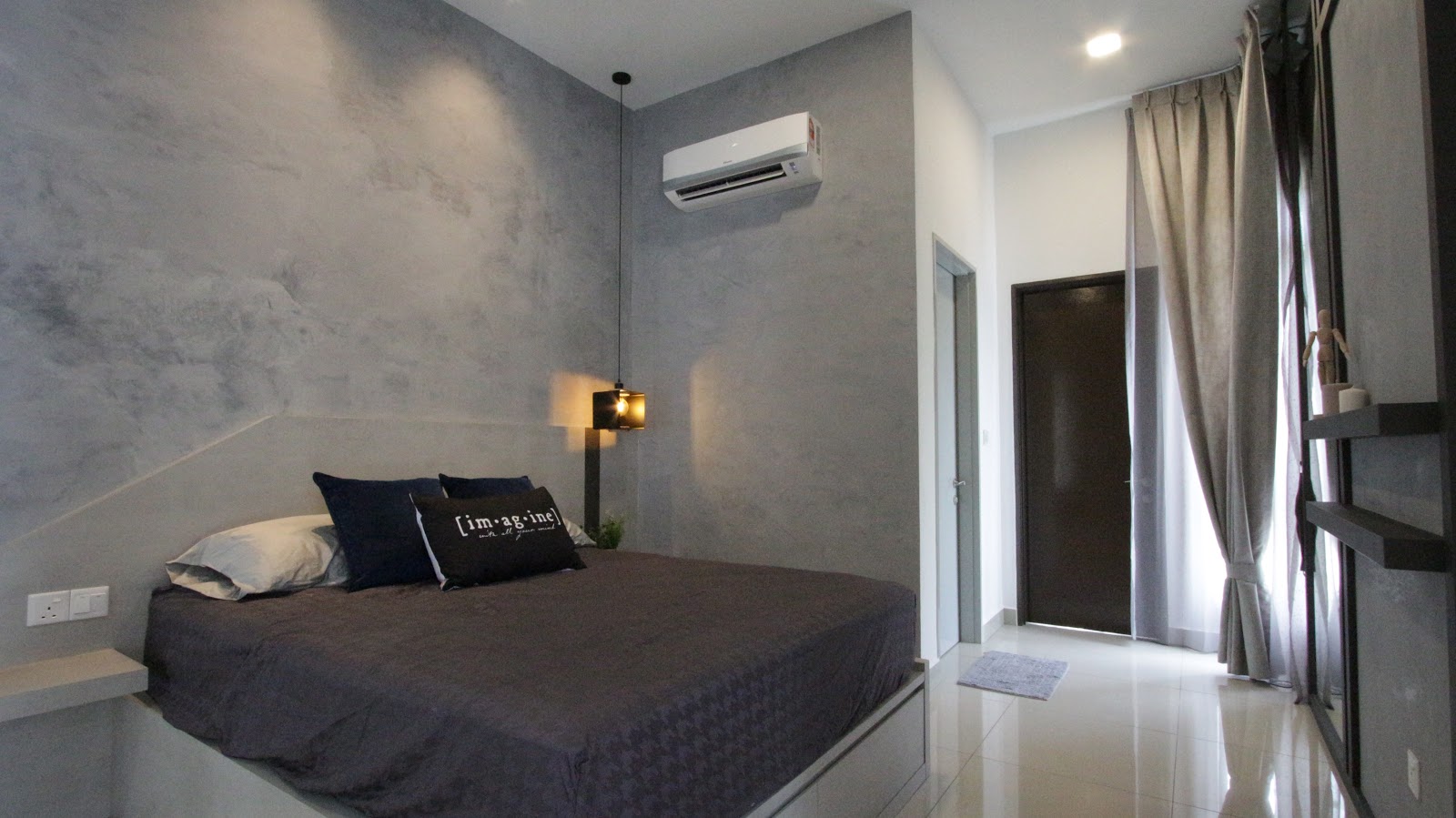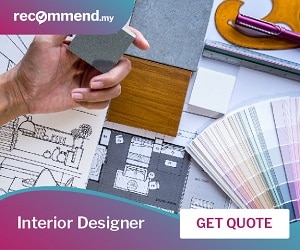 "Each of the bedrooms now has a distinct personality. We achieved this through the simple use of different colours."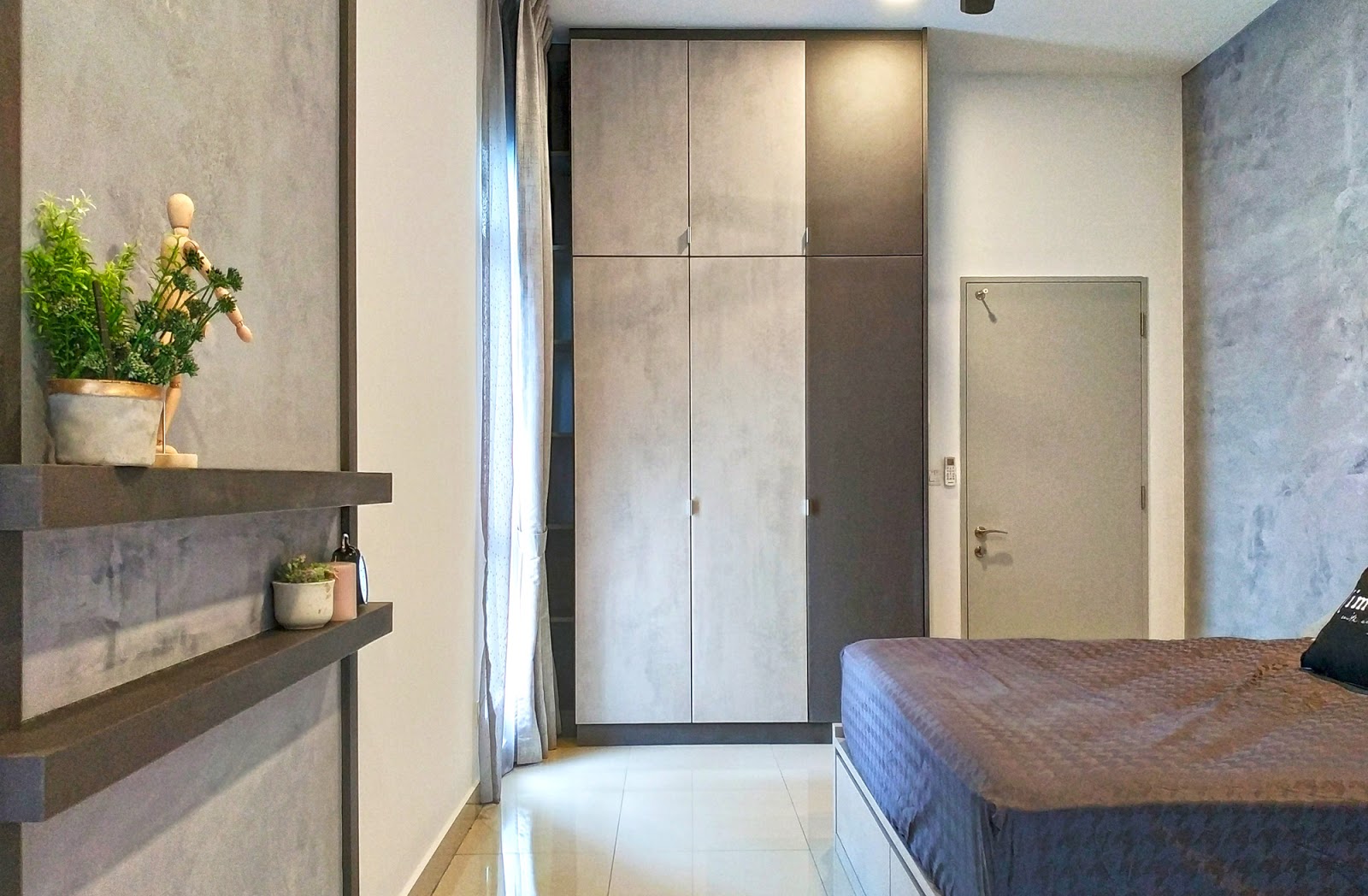 Similar colour personalisations were done for the other bedrooms. For example, the master bedroom has a beautifully detailed painted feature wall using Nippon Momento paint, along with a half-height bedhead that includes two bedside tables.
The wardrobe was chosen from the Recommend.my collection of made-to-measure cabinetry.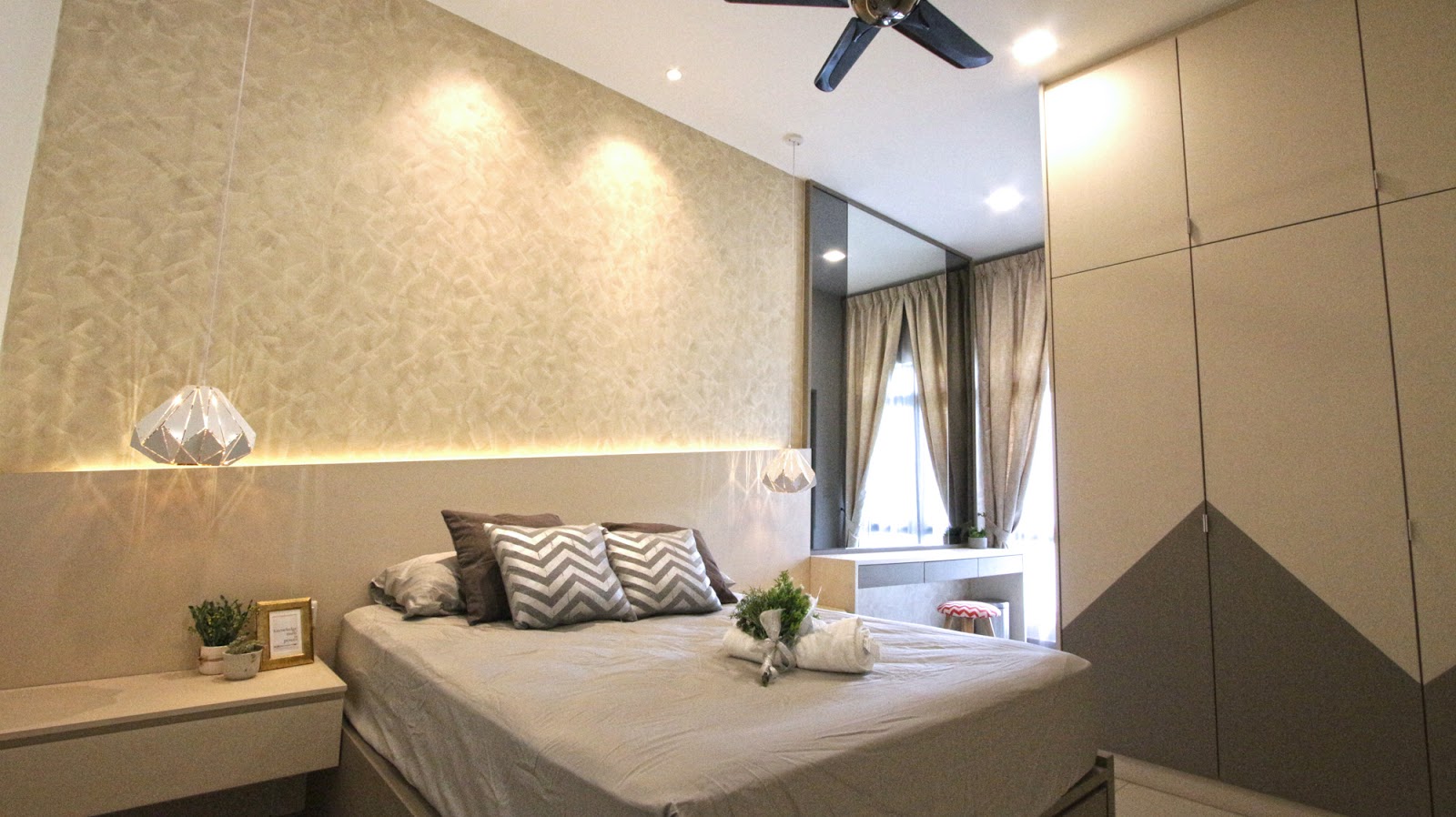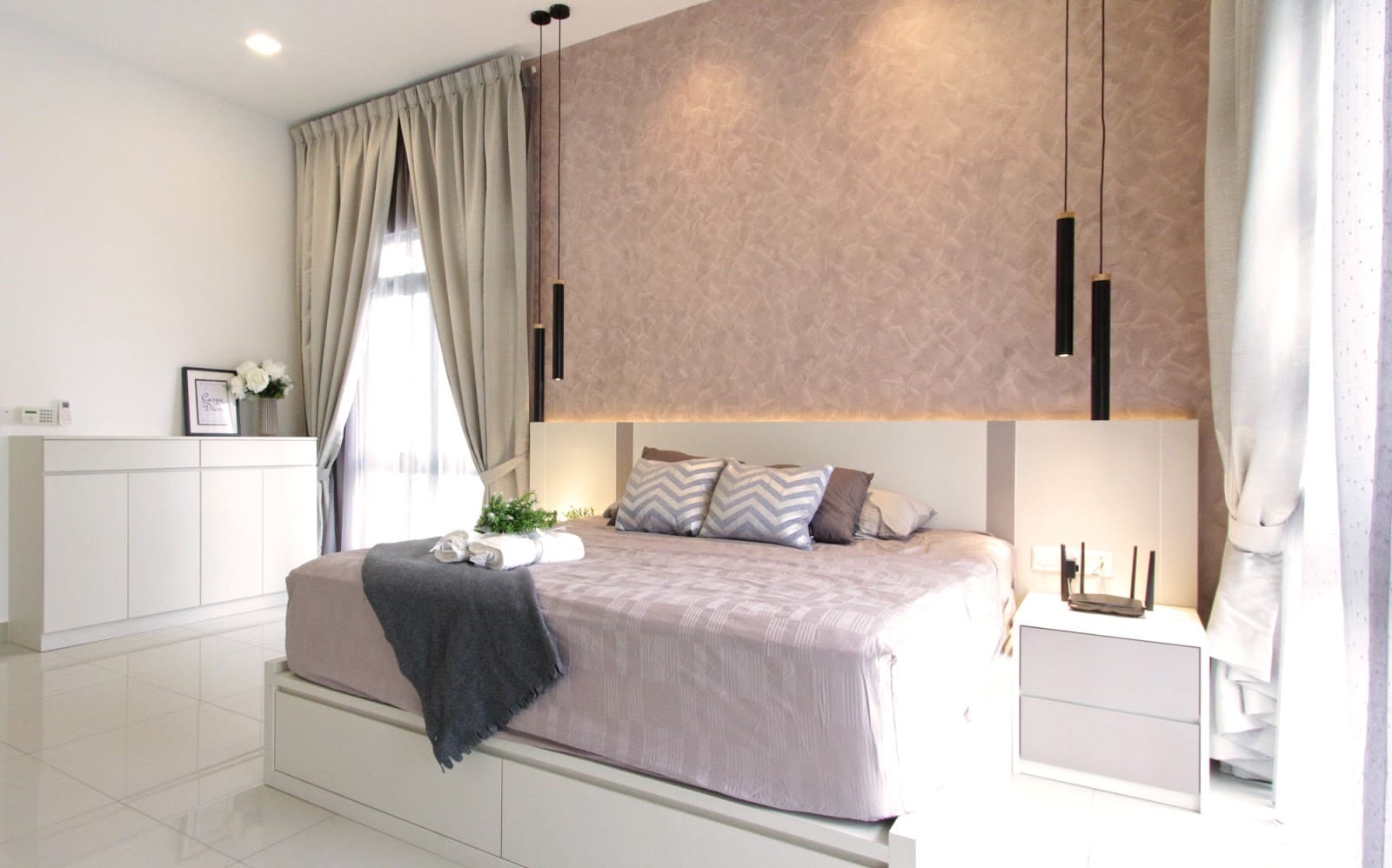 Landscaping
"Outside, we replaced the natural grass with an artificial turf so that it's maintenance-free. We also added a pebble wash pathway that can be removed or rearranged in any order," said Alexis.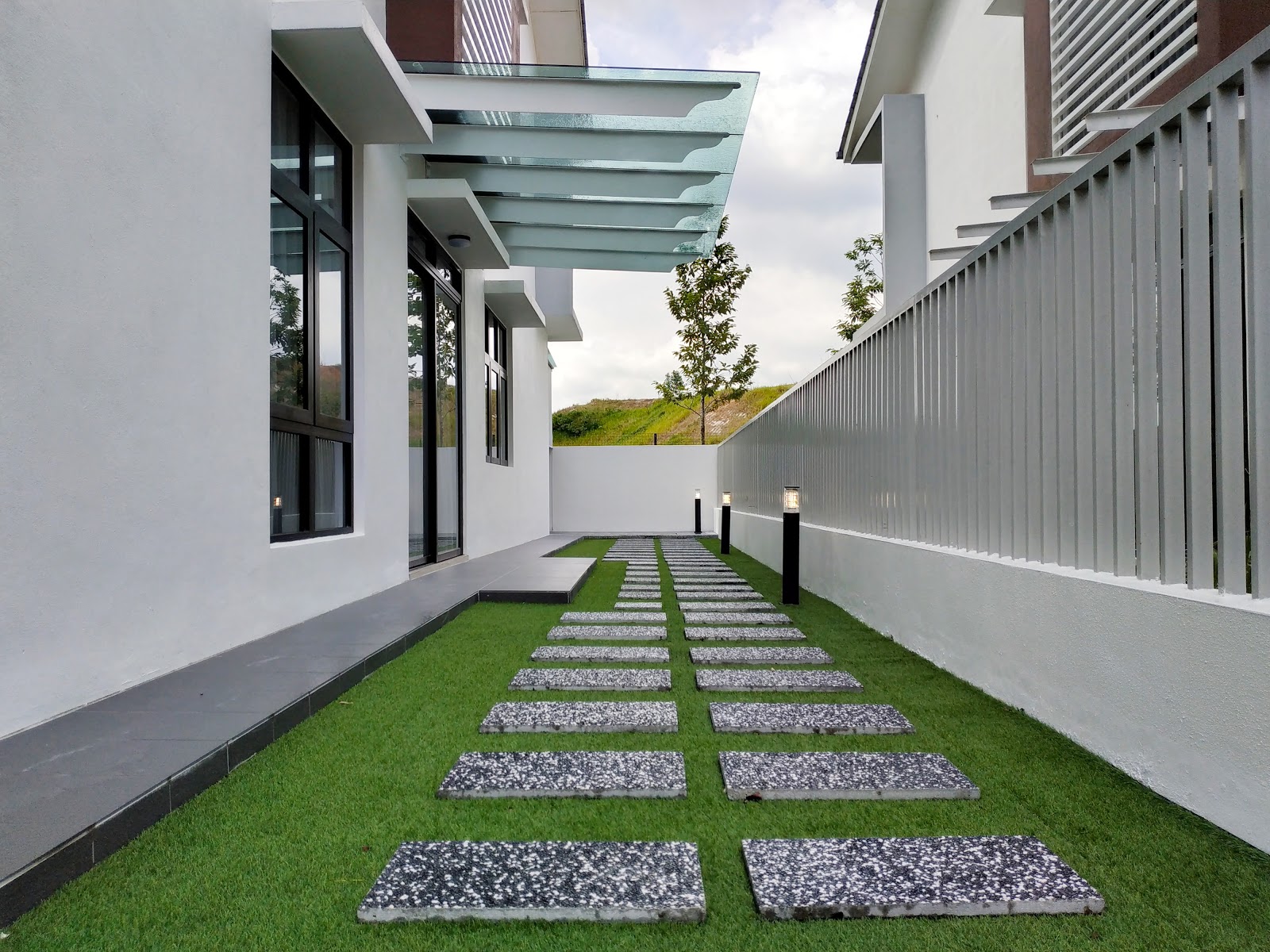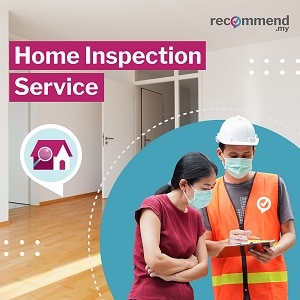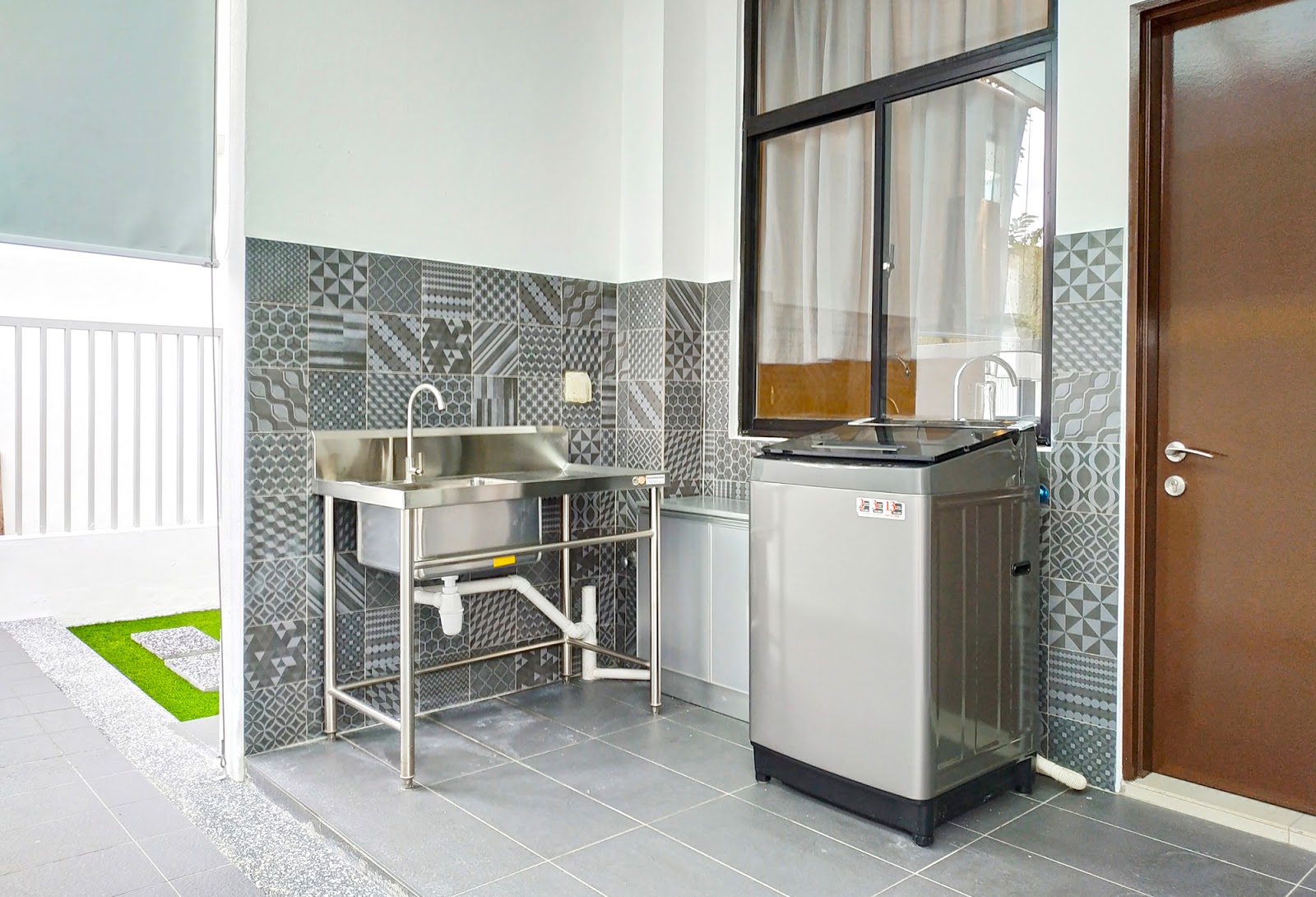 Before and after
Front porch

: An awning was added to the front porch to protect it from the sun and rain.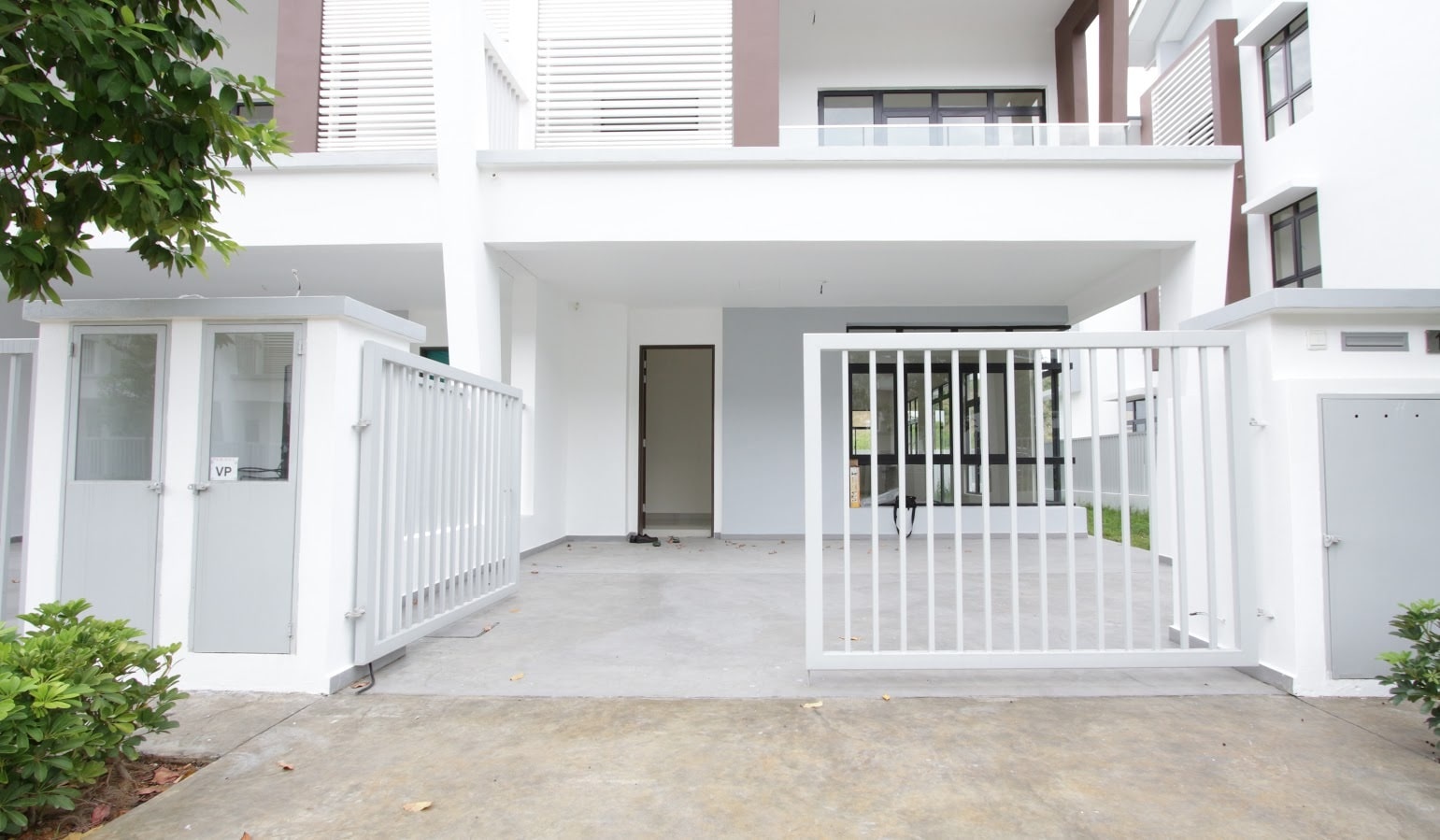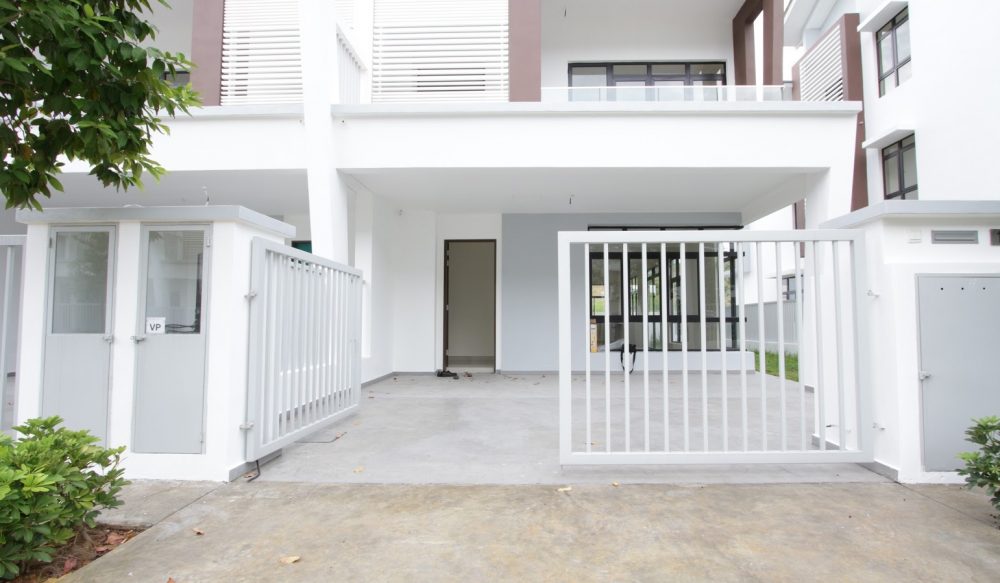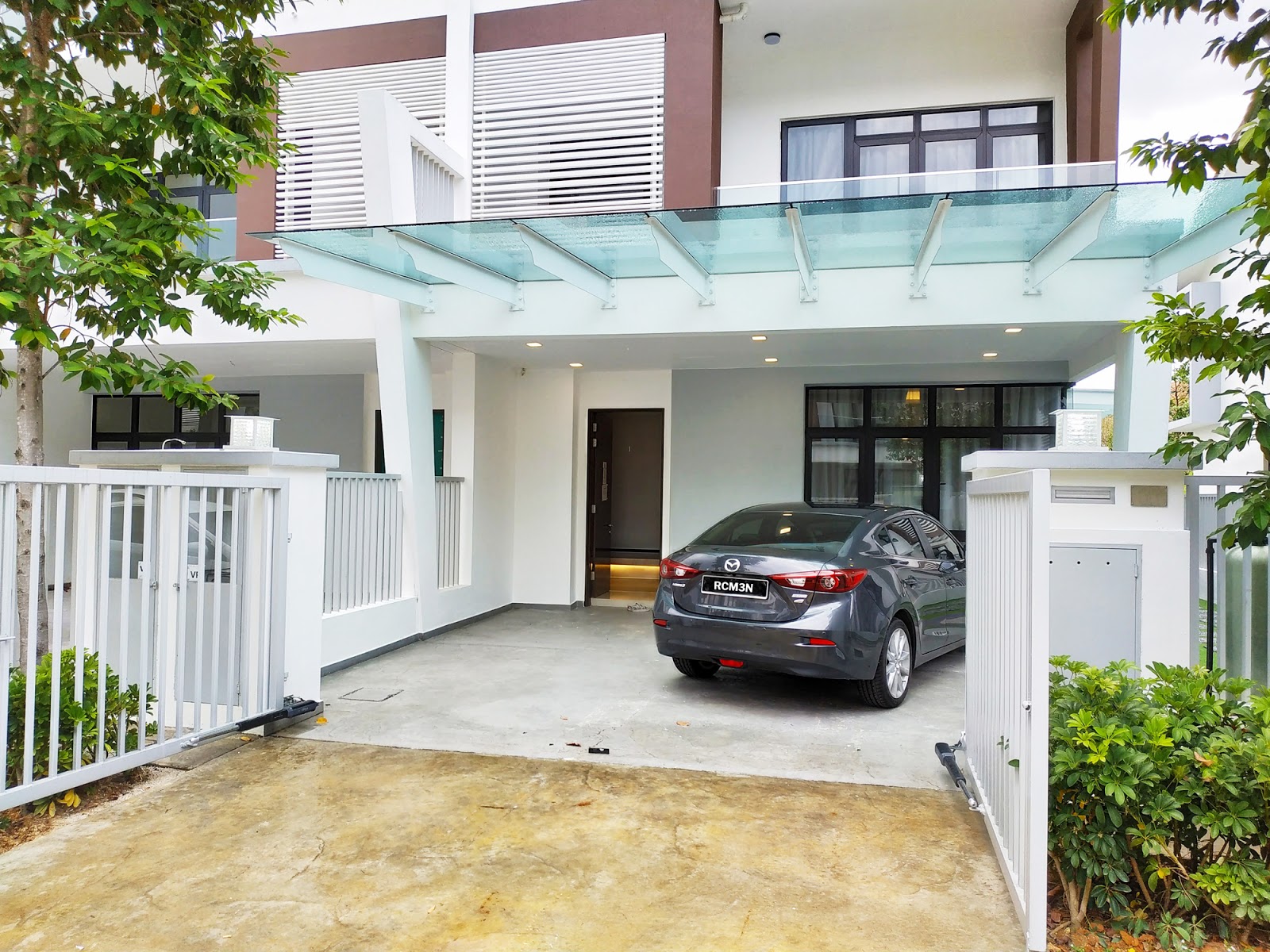 Side lawn

: Grass was replaced with artificial turf and pebble wash flagstones.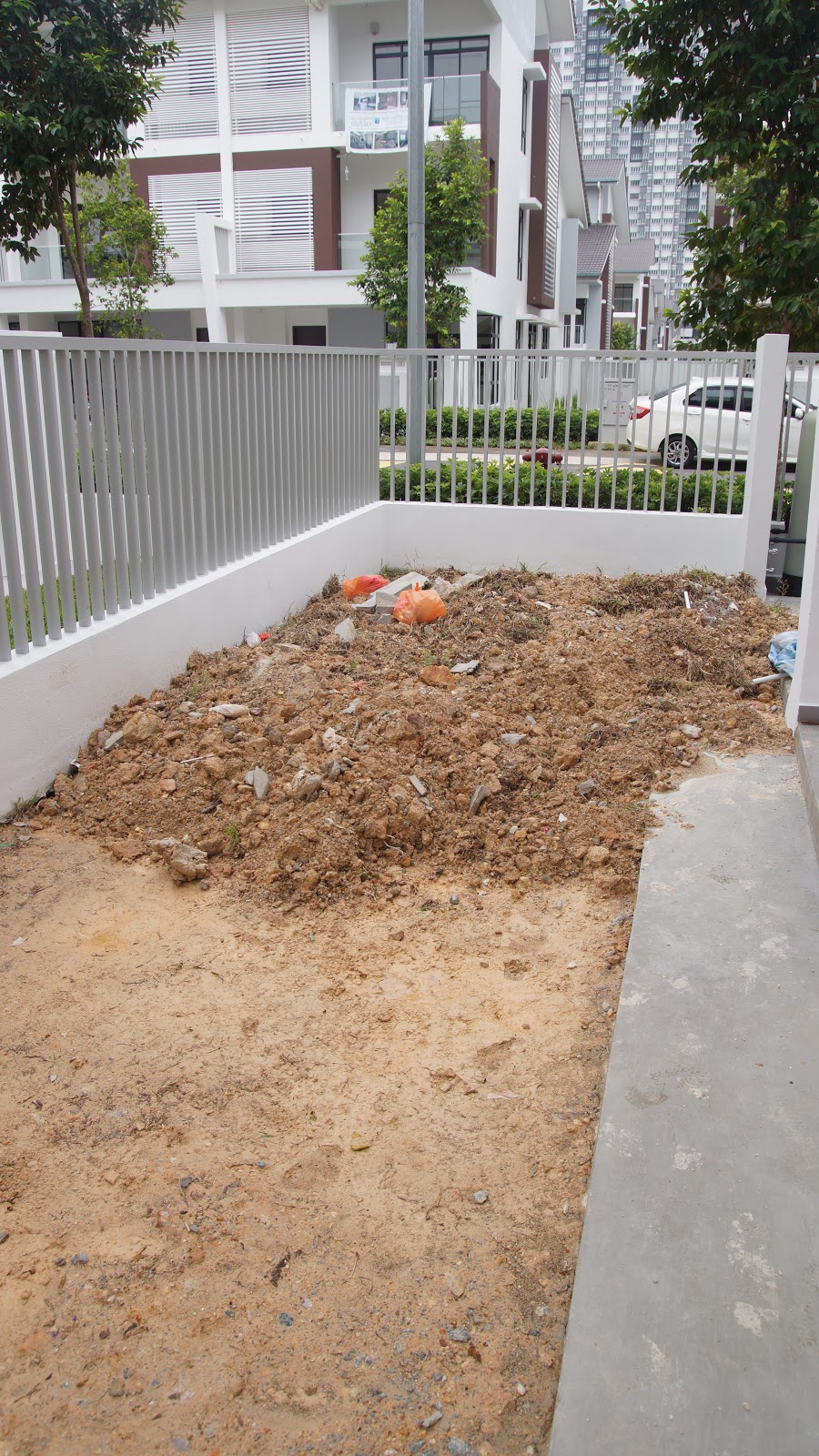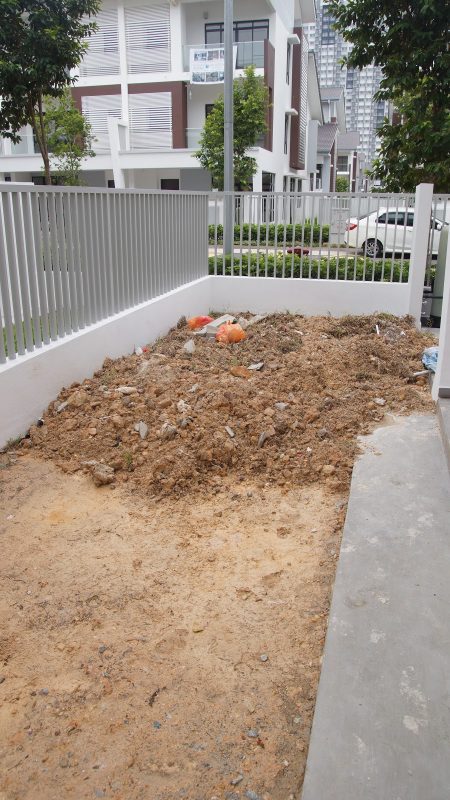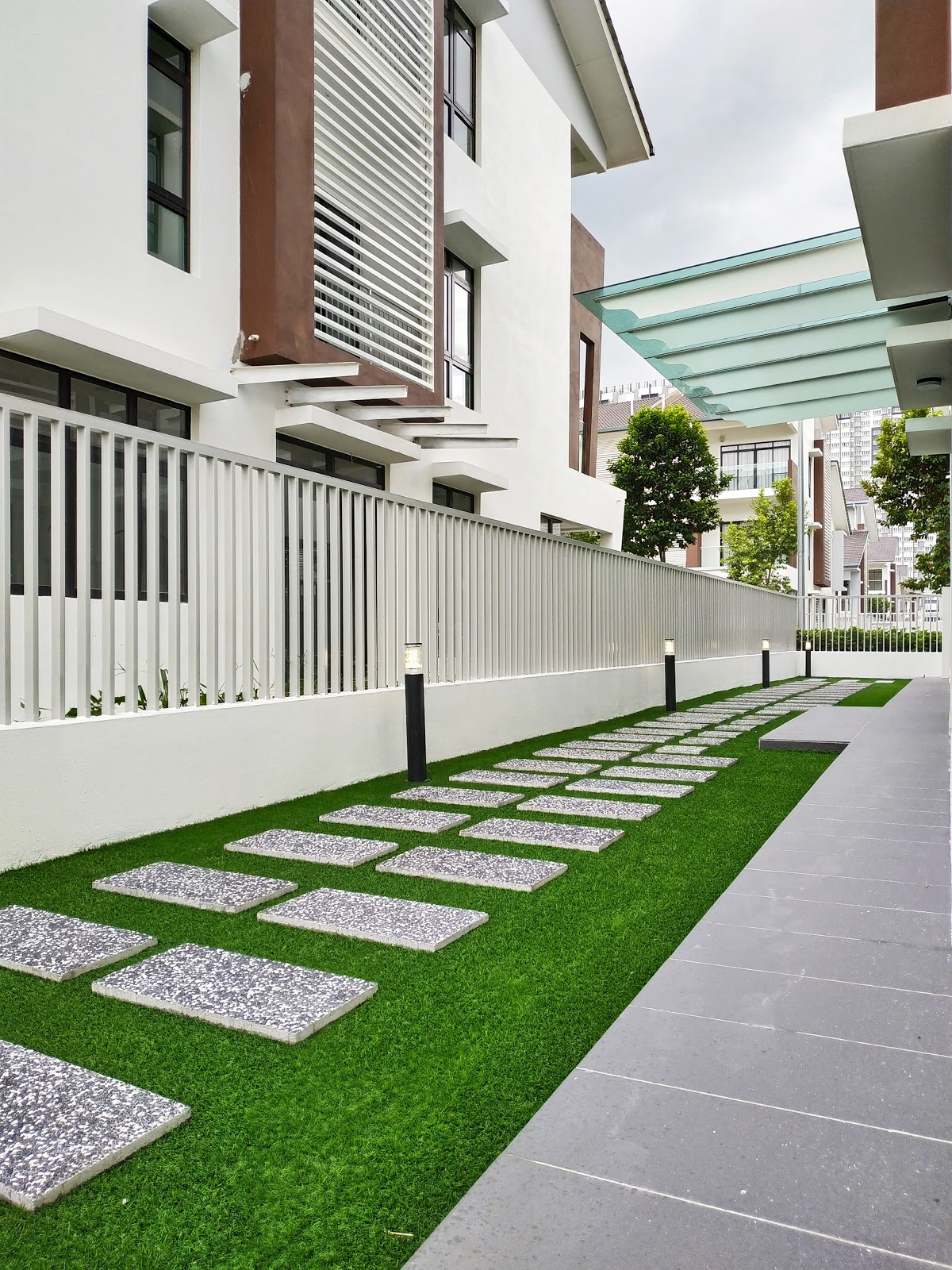 Kitchen

: Cabinets, lights, wall paint and dining furniture was added, along with curtains and appliances.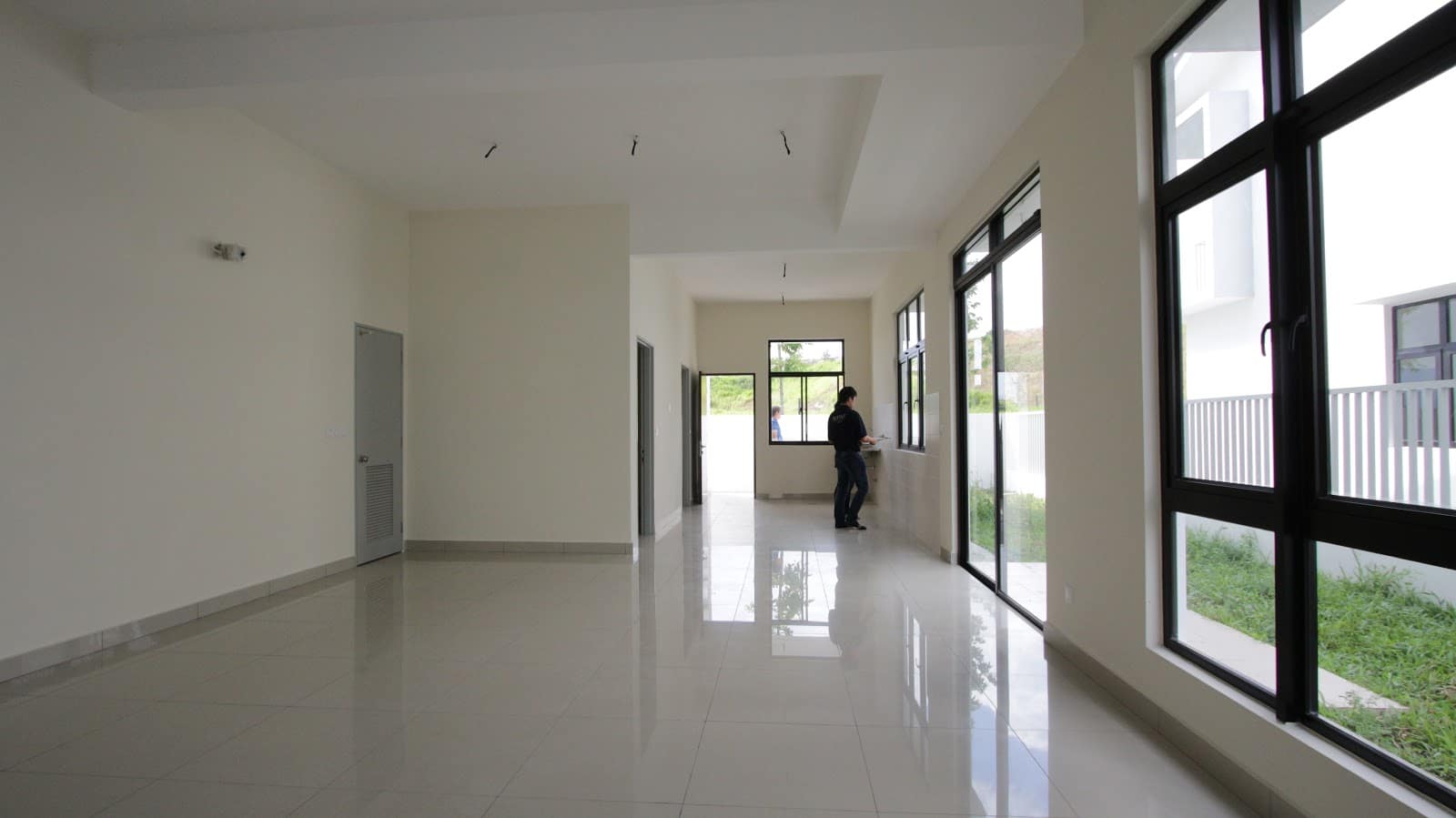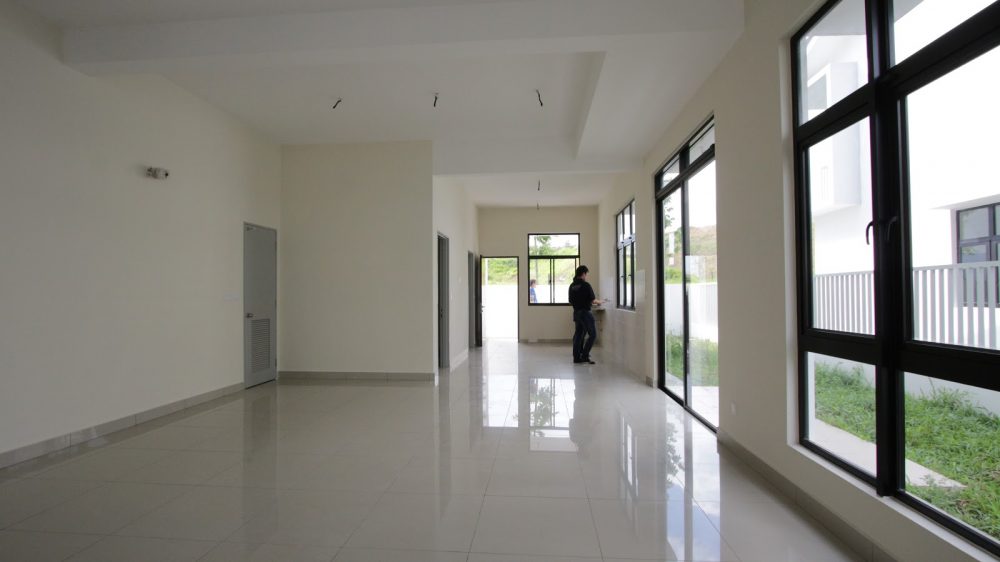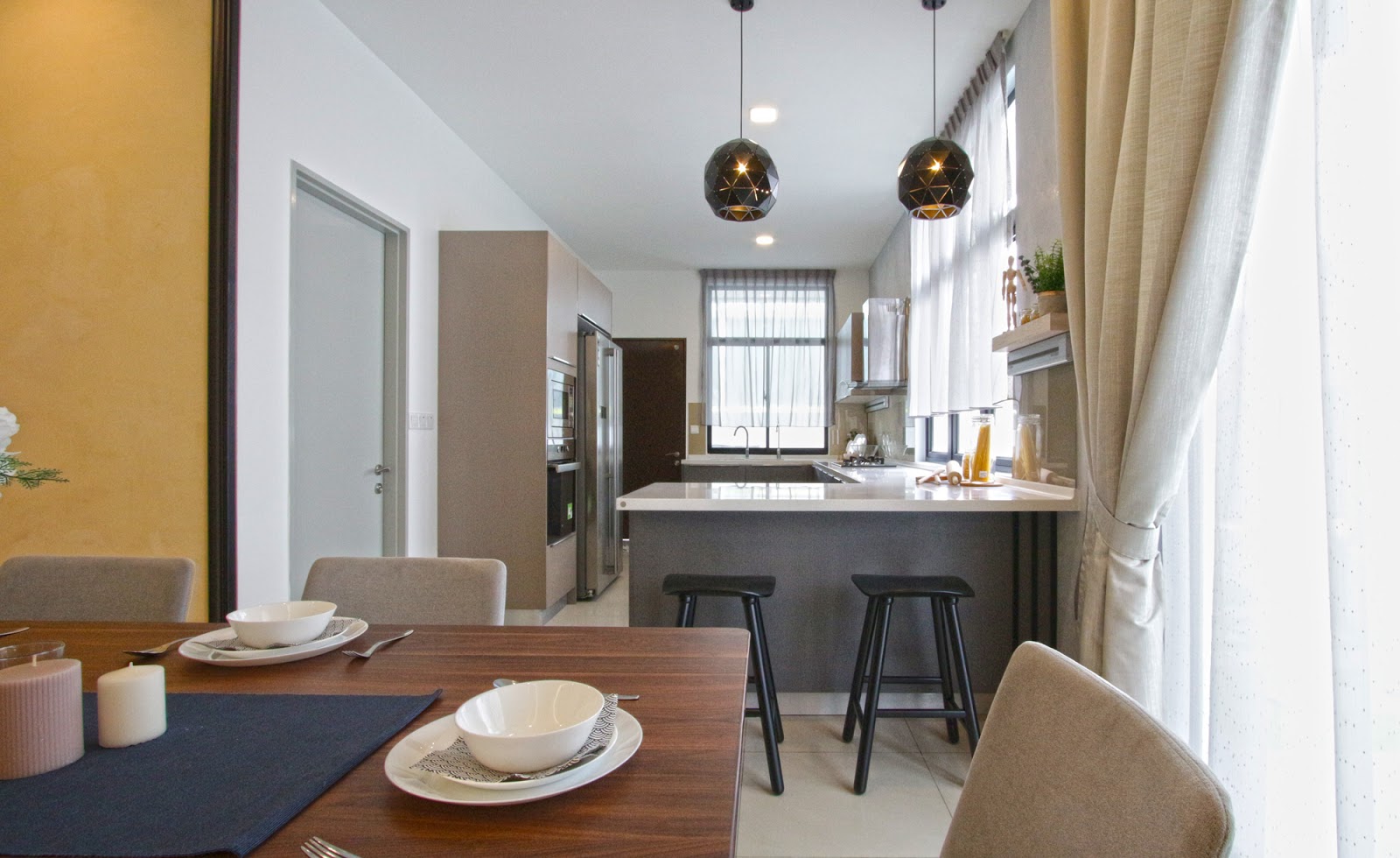 Living area:

Built-in TV console, plaster ceiling with cove lighting, fans and downlights added to living area, along with contemporary furniture and TV.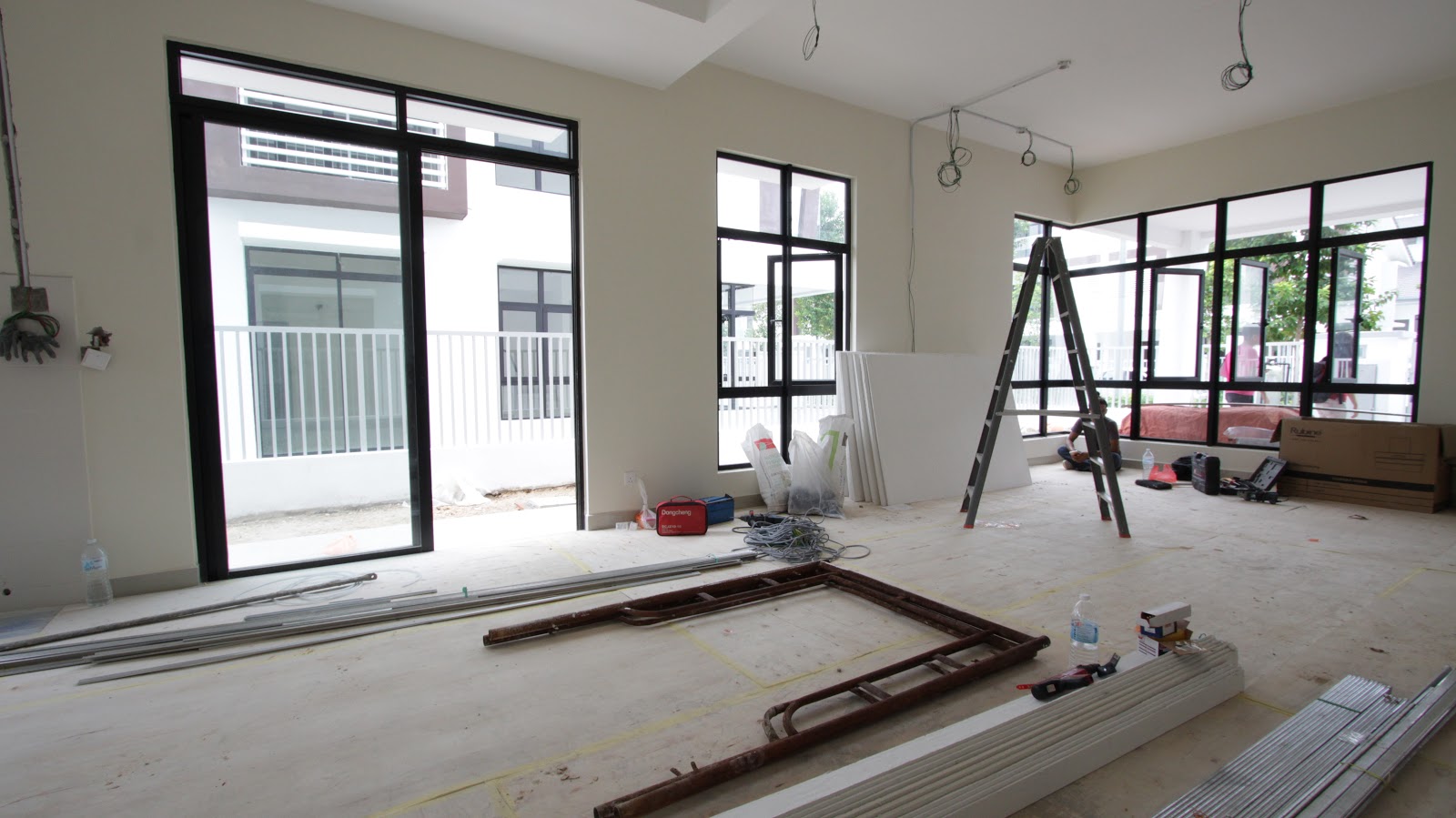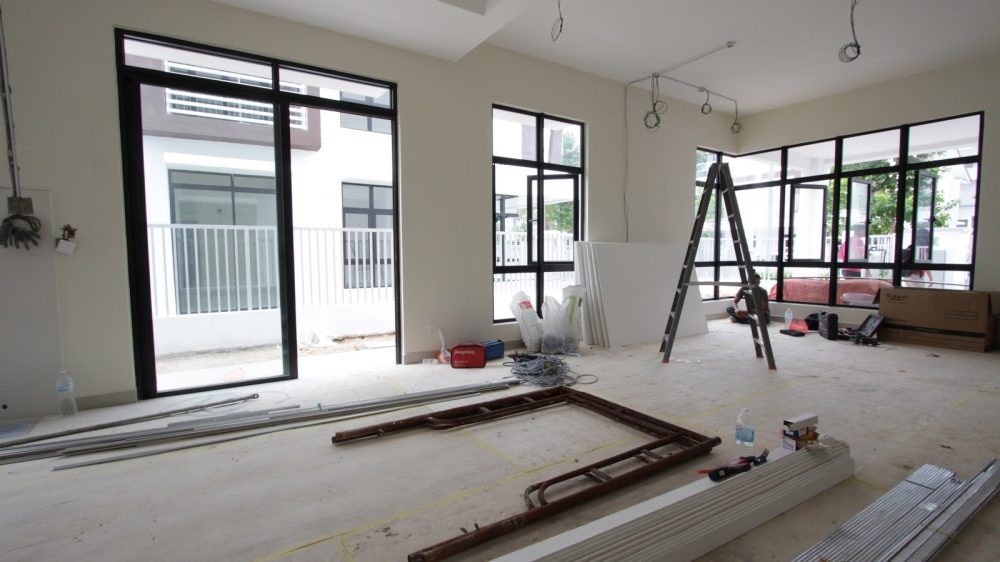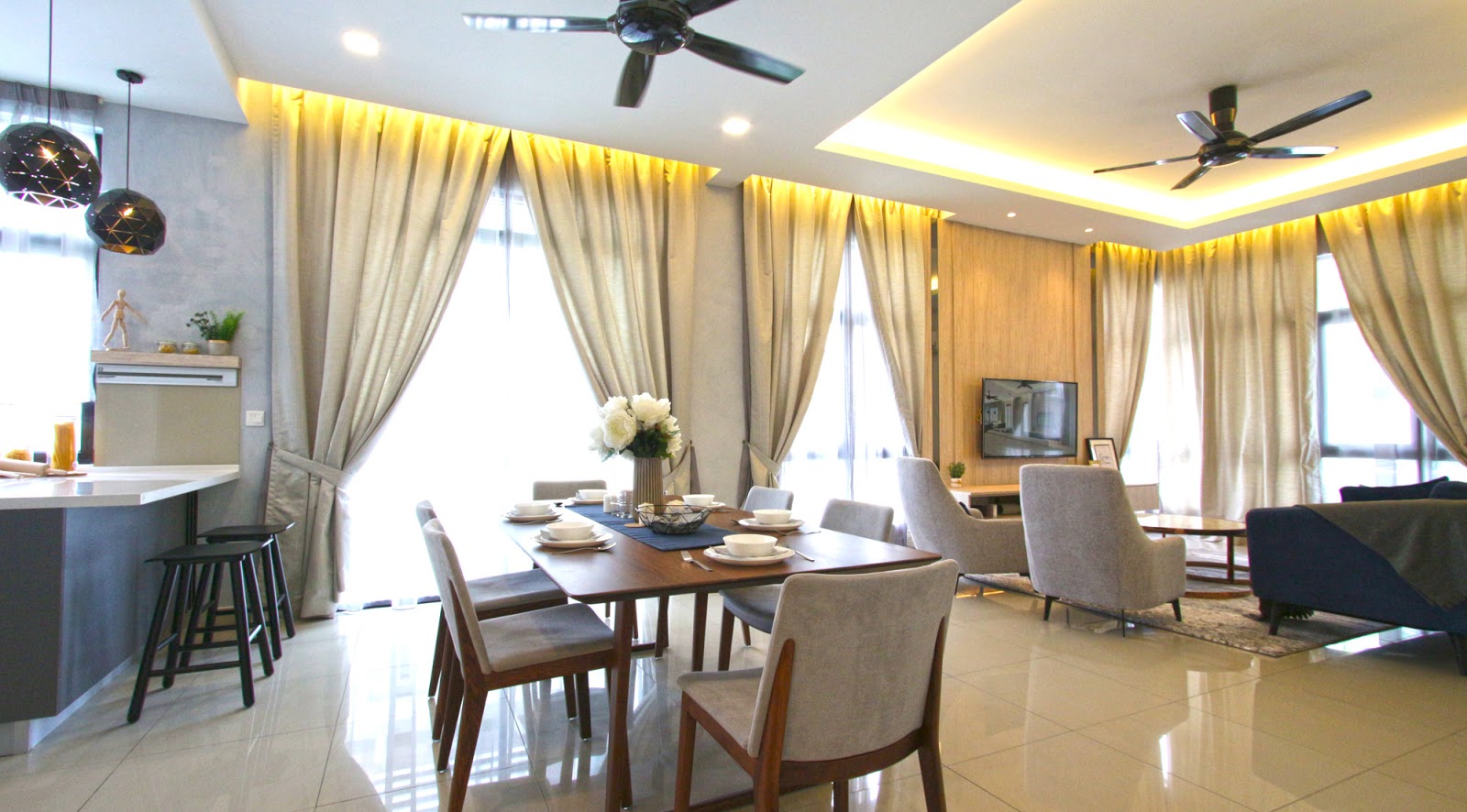 View from main door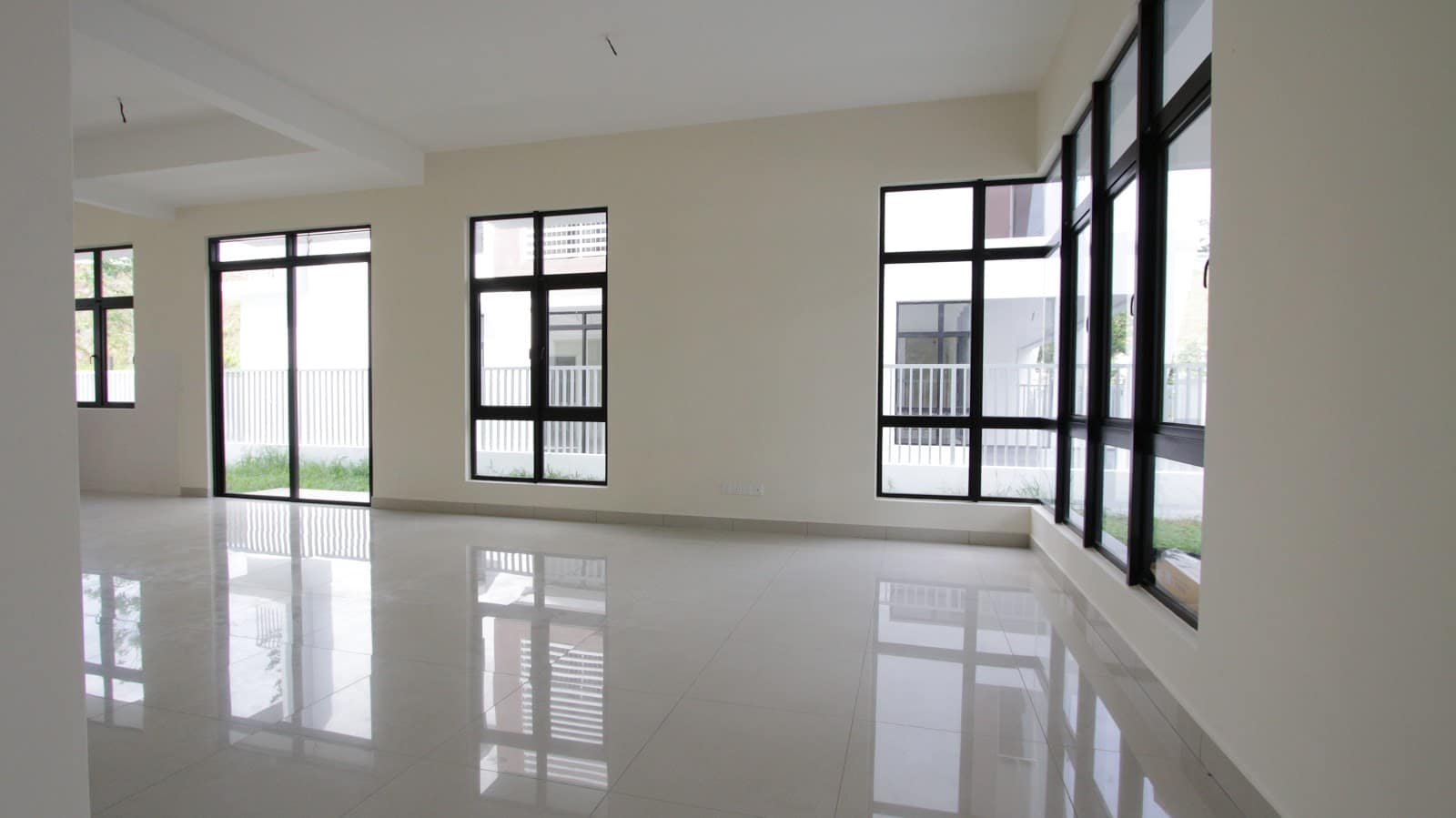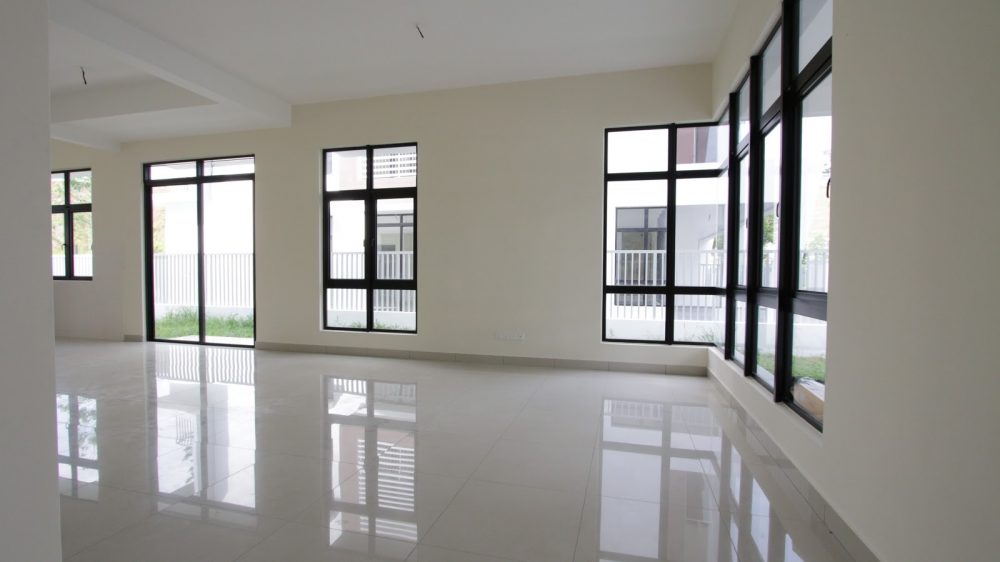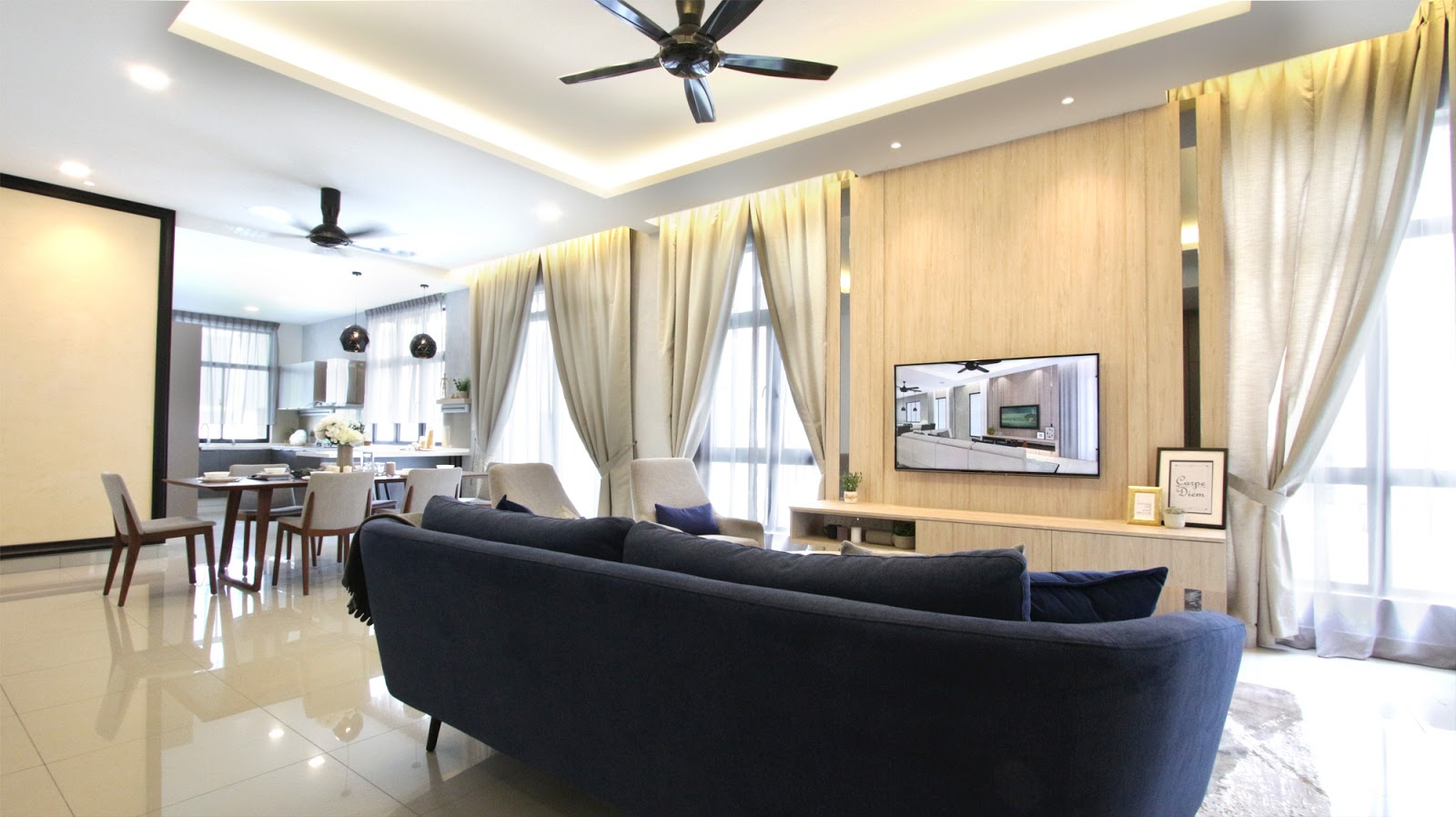 Bedrooms

: Wardrobes, bedheads, painted feature wall, curtains, lights, beds and bedside tables added to bedrooms.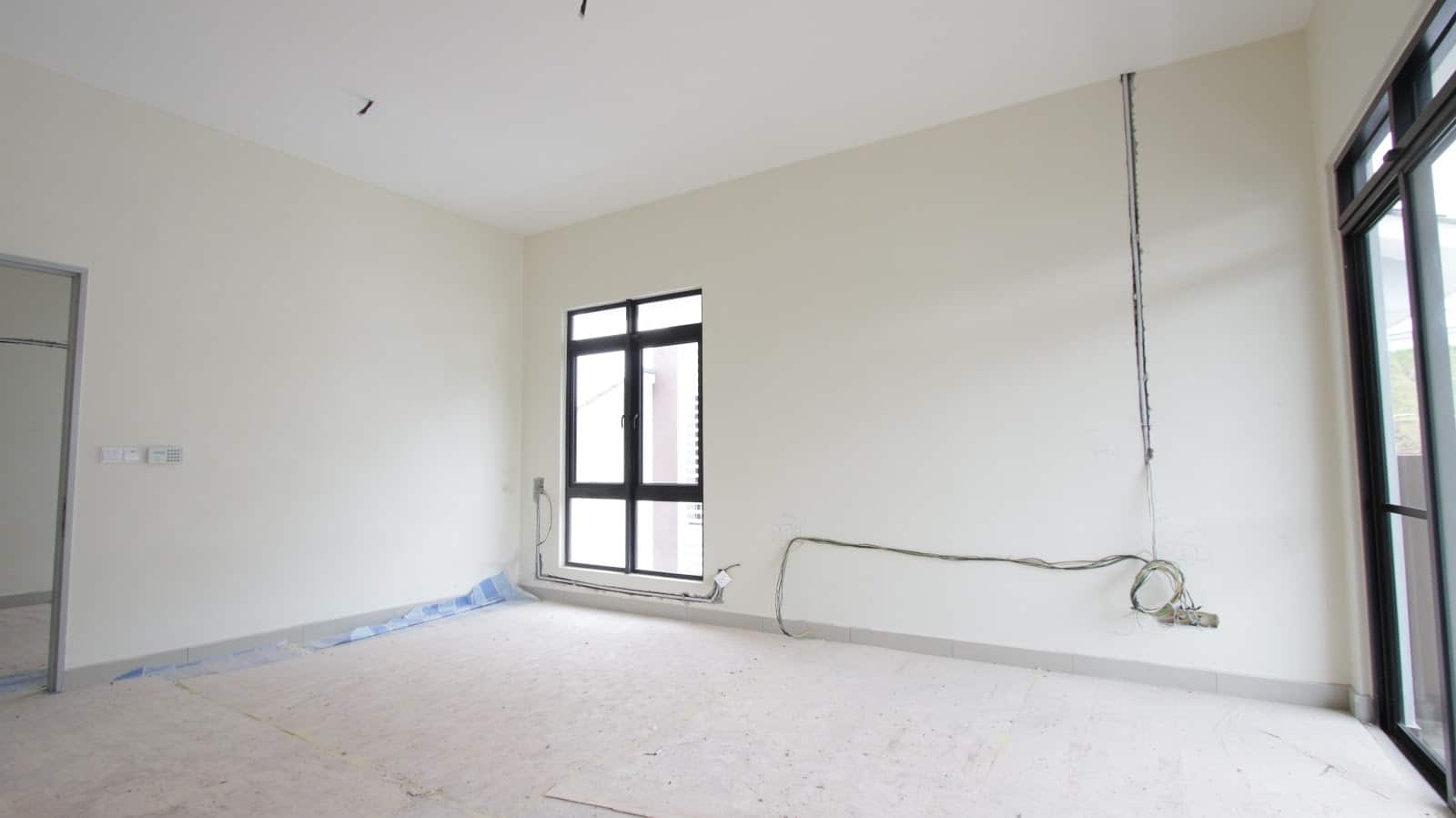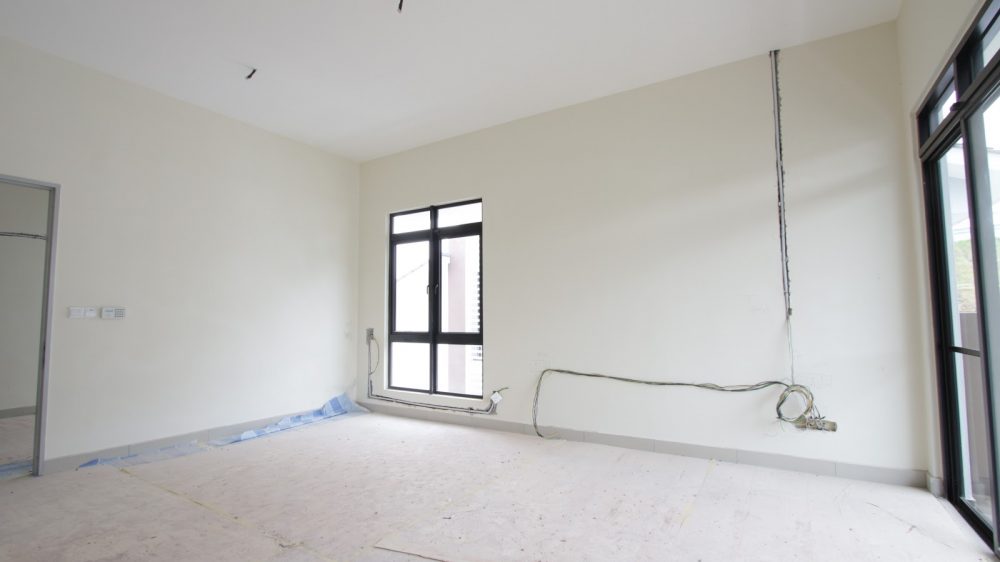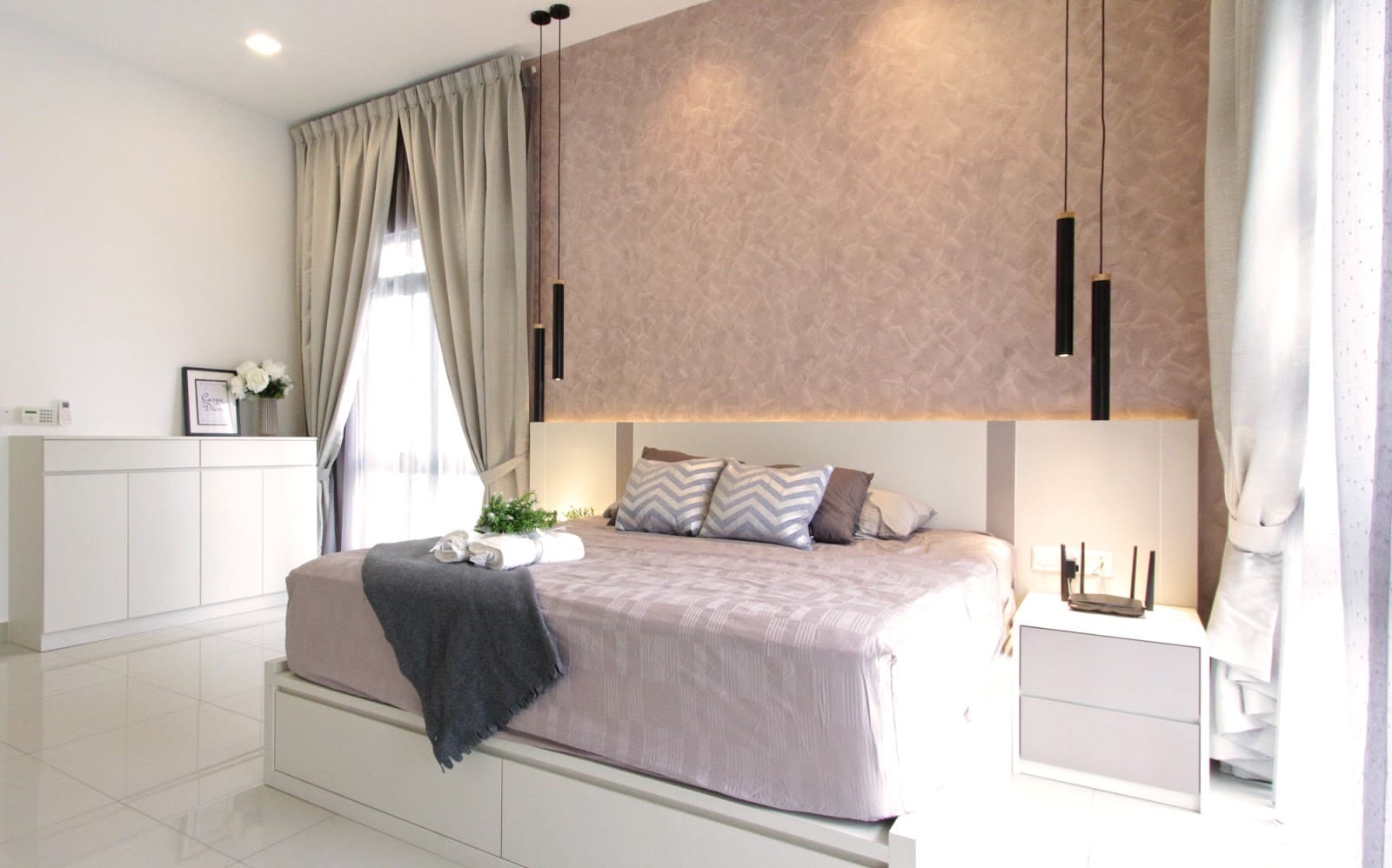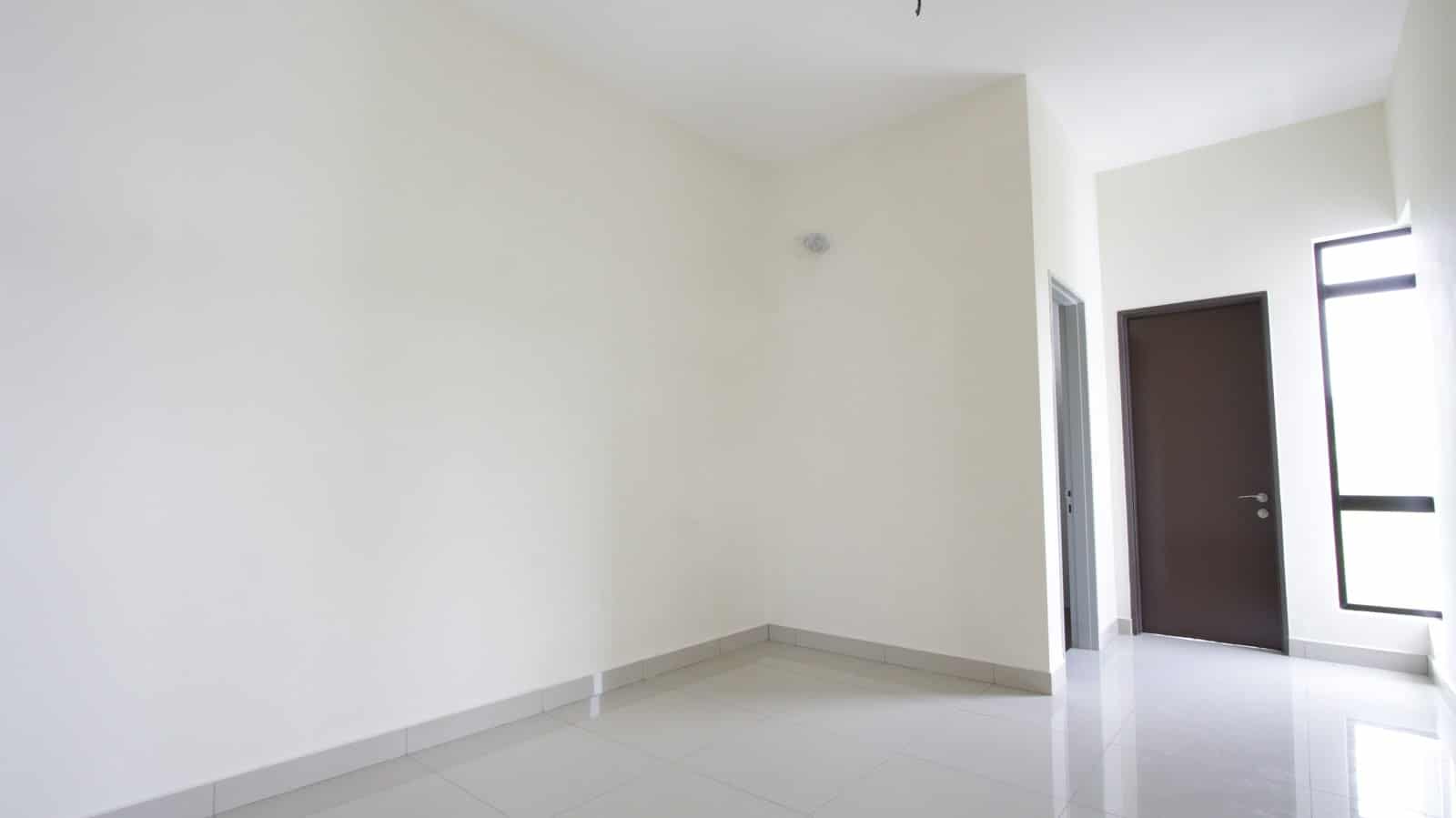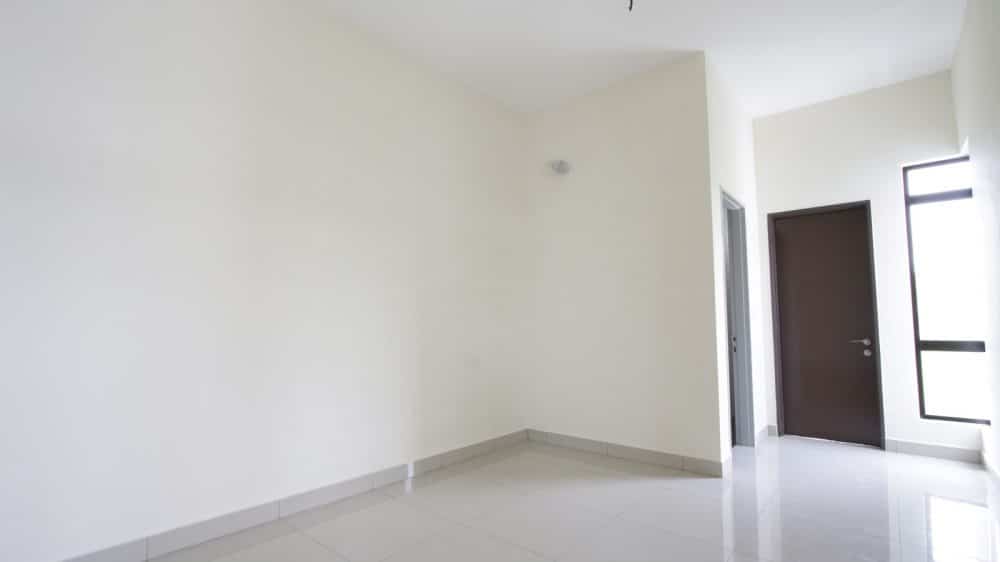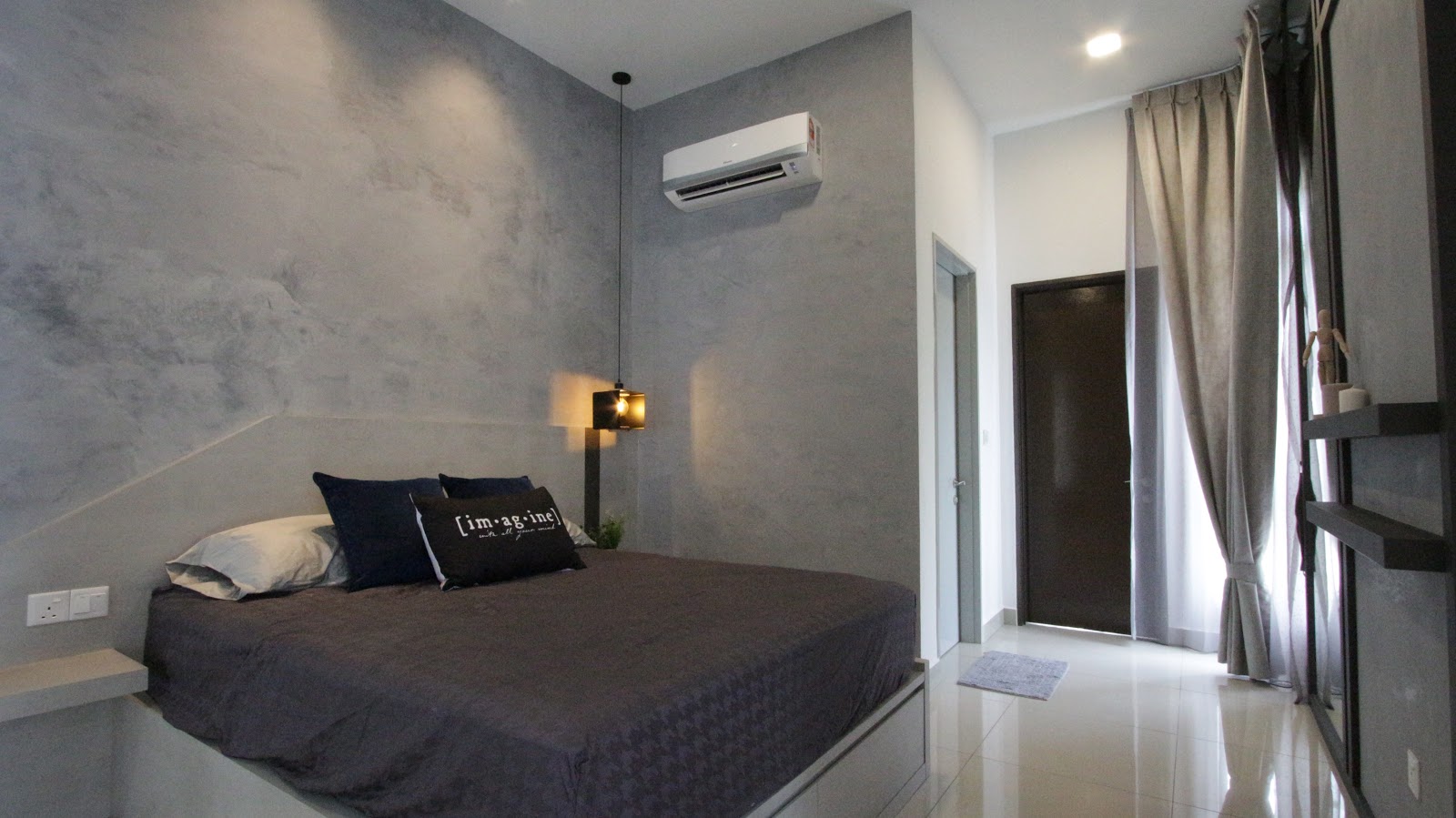 Scope of work
Interior design and consultancy
Plaster ceiling in the family area, ground floor, and master bedroom
Painting work for all feature walls, all bedrooms, and ceilings
Electrical work for pendant lights and all plug points
Fans and lighting work for living, dining, kitchen and all bedrooms
Built-in cabinetry and fittings including TV console, cabinets, bedhead and wardrobes
Plumbing, water heater, tiling work, turfing, awning installation
Aircon installation in the living room, family areas, and all bedrooms
Curtains for all rooms
Loose furniture including living room sofa set, dining table and chairs
TOTAL BUDGET = RM300,000
This project was managed by Recommend.my with the help of our partner contractors.
Need an interior designer for your home? Visit Recommend.my
Recommend.my is Malaysia's best home improvement site. We have over 700 verified and trusted pros in our directory, and we can connect you with suitable pros to match your requirements. Tell us more about your home requirements and we will get in touch with you!
All our interior designers have been verified by Recommend.my, and you can look through albums of their works, as well as read customer testimonials. When you are interested to meet them, simply submit your requirements at our online form and they will be in touch.
All projects paid through Recommend.my also get automatic home protection against damages, theft, and project abandonment. That means, if the pro is unable to continue the work, you get your deposit back.