Becoming a mother for the first time is truly a life changing experience.
Everyone you meet will tell you this. But it won't feel real until the moment you carry your newborn in your arms.
But before that big day arrives, there will be the morning sickness, the home preparation, and the endless (sometimes conflicting) advice from relatives and friends.
And, there will be that feeling of growing excitement to meet your baby for the first time.
Mothers-to-be, what would you say to your baby?
Recommend.my recently asked expectant mothers to write a message to their soon-to-be born baby.
Being a home improvement website, we wanted to know how Mummy was going to decorate the baby's room 🙂
But, we did not expect the level of responses that we received. They were heartwarming, beautiful, and inspiring:
Here are some of the sweetest messages submitted by expecting moms:
"May you grow up to be a princess to me and a leader to be!" – Azlyna Awang from Putrajaya
Hi dear baby, I have been carrying you for 32 weeks now. I am praying that you will always be healthy and get all the nutrients needed from me! Since you are a girl (I hope so). Mama and Daddy decided to name you Raisha. It means a princess and a leader. May you grow up to be a princess to me and a leader to be!
Your room will be in the master bedroom and the baby cot will always be beside me. I will try my best to be a teacher, a friend and a counsellor whenever you need one. I hope you will be a good daughter, mother, and wife to your family later. Be good, ok?? 👌
Azlyna
"We just can't wait to see you" – Amelia Nasser from Penang
Hey baby, mummy and daddy are so excited to see you. We are still shocked when we got to know that mummy was going to have you. We went to the doctor and had a normal check up, but when the doctor said that I was 2 months pregnant, daddy and mummy were shocked and we shouted in excitement!
When we went out of the room, we were smiling non-stop and we told your grandparents. They were super excited to hear the news and when mummy got home, grandma came to mummy's tummy and said: "Hello baby, grandma's here". Mummy never felt happier before.
Daddy and mummy promise to give you an amazing life. We were so excited that we found the best name to name you! We just can't wait to see you. You're only in week 10, but every minute I can feel your beat in mummy's tummy. I love you my baby.
Amelia
"I will do my best to shape you into a good person" – Jannani Janz from Klang
Typing this itself brought me to tears because you are so special and definitely one of a kind. You gave me a smooth, I would say, the smoothest pregnancy any woman can ask for, and in return, we – mama and papa – are going to cherish all the moments with you, to keep you happy and safe. I will be a strict but caring mother and will do my best to shape you into a good person.
Jannani
"We named her after my husband's teacher" – Lilian Wee
Her name will be Skylar and the reasoning behind her name is that my husband moved a lot in primary school. He remembered starting in one school in America and they had student helpers to help kids who started their school late.
So his helper was this beautiful girl, Skylar Blackburn. Not only was she beautiful and older, but she was the nicest girl he ever met. Sky helped him to fit in so well that because of her, he is the funny, outgoing and loving sweetheart that he is today.
He has said that if he ever got the chance to have a daughter, he would name his daughter after her; hoping that she would be as great as that girl was.
Lilian
"From now on, you will be my sunshine" – Theviya Nadarajah from Kuala Lumpur
From the very first day till now, 28 weeks later, I have been talking to you every day while rubbing my tummy, my little darling, telling you each and everything that I do. Feels like I have become a little girl too now :-).
I call her Shreya Kutty, or cutie pie, a name that's  close to my heart. I have always wanted a daughter as she could be my best friend, just like me and my mom.
We had our detailed and 3D scan on my 23rd week and you were too cute and shy, as both your hands and legs were curled to conceal your cutie face, as you wanted to surprise us so that we can only see you when you are born.
Since the 24th week, I could feel her movements and whenever I said Shreya kutty, she would respond actively, and the feeling is like a million dollars, my cutie pie baby. I was so excited telling everyone that my little girl is finally moving now.
My cutie pie, mom and dad love you so much and you mean the world to the both of us now, we are waiting for your arrival. Everything is almost ready, from your beautifully decorated bed cot with all the soft toys, to your cute dresses, and even matching shoes. We're just waiting to hug you in our arms, little princess.
To my lovely daughter, I just want to be a loving and understanding mom like how my mom brought me up to who I am today. From now on, you will be my sunshine. As a promise to you, I will always strive to be the best mom and your best friend too. You are the most valuable gift to both of us. I feel so blessed and happy to have you in my tummy, I can feel your every movement and heartbeat, and they give me a special feeling. At last, I am also a mom and I will be celebrating Mother's Day with my little girl next year, can't believe we made it at last.
Theviya
"You'll live in an environment full of love" – Wen Teng from Kuala Lumpur
Her dad named our little one Hillary, as he wishes his girl will be cheerful and merry all the time.
Hillary, mummy and daddy are in the midst of preparing your arrival. You'll live in an environment which will be full of love. It's amazing to feel your movement and heartbeat every day. Grandpa, grandma, and all the aunties and uncles are excited for your arrival too.
Mummy believes you can bring happiness to your dad and cure his sickness.

We all love you, Hillary.
Wen Teng
Khalidah Abdul Hadi from Bangi
Dear baby,
You won't have the chance to meet your grandmother, though it was her wish to meet you in this world. She was a strong fighter. She had stage 4 cancer for 6 years and hoped that your father would get married sooner so that she could see her grandchild.
But, our fate was a little late as your mom and dad only started to meet and get to know each other when your grandmother was feeling very weak. And so, after only a month of knowing each other, I agreed to get married to him and I also agreed that if God gave us the fate to have a child early, I would gladly accept it though I'm not yet prepared for it. I told myself that everything happens for a reason.
So, by the time I knew that I had conceived you, I had a mixed feeling. But I was really happy to see how happy your dad was when he broke the news to your late grandmother. She was in her bed for almost a month. I always took things to my heart and cried in my sleep. "Why did I meet your dad this late?" "Will your grandmother get the chance to meet you?", I would often ask, and sometimes I would blame myself.
But, that's fate. Your grandmother was really happy, excited, full of joy, and proud when she knew that I had you. She told her neighbours with tears of joy (the neighbours only told me this after she passed away).
She said that she would give her consent if we wanted to give you a Japanese name. With a smile, she asked us if we had already decided a name for you. Your dad said that you'll be named Yuka ユカ, if you're a girl, and Yuki ユキ, if you're a boy. Your late grandmother was happy upon hearing the names that we had on our minds.
Baby, truth be told, your mama is not really close with her mother. I was brought up by a maid because my mother was too busy working and earning money. As a result, I don't have much memory of growing up with my mother, and it's awkward to say "I love you mum" or even to hug her, you know? But, your late grandmother always expressed her love to her sons and daughters, and showed the same to her daughter-in-laws. This was something new to me.
The doctor told her a day before that there was nothing that could be done.
She told me that she doesn't know if she could meet you, so when I showed her the video of your 3D scan, she broke down in joyful tears. When I was struggling to hold my tears back, your late grandmother pulled me into her arms, hugged me, kissed my forehead and said: "Thank you". That was the time when I knew what's it like to have a mother's love. 
She passed away on the 13th April 2017 at 3.55 a.m. I went to the emergency room with you, baby, to see her before her last breath.
At 6 a.m, your dad came home, crying as he hugged me and he couldn't even stand properly. I told him to be strong, to be strong for us baby. We buried her later that evening around 5 p.m. I was also there with you baby. Once you are out, we will visit her grave again together, as a whole family.
Baby, your initials will be MY. M is to honour your late grandmother's strong resilience in her battle with cancer. Her name was Maimon. 
The doctor has scanned you two times and she guessed that you will be a baby girl, a beautiful baby girl. So we went to search for a name that starts with M. Since we already agreed with the name Yuka, if God's willing that you are a girl, your name will be Maysa Yuka マイサー 優華  😊
See you soon baby. We can't wait to tell you more. We hope you will grow up to become a beautiful, strong, and independent person. You are the greatest gift that we could ever have and will have. We hope your late grandmother will be proud of us having you in this world.
Khalidah
Just. Wow.
We were so amazed by Khalidah's message that we sent her and her husband for a maternity photography session with one of our Recommend.my photographers, AG Art Gallery.
Here are some of photos from the shoot: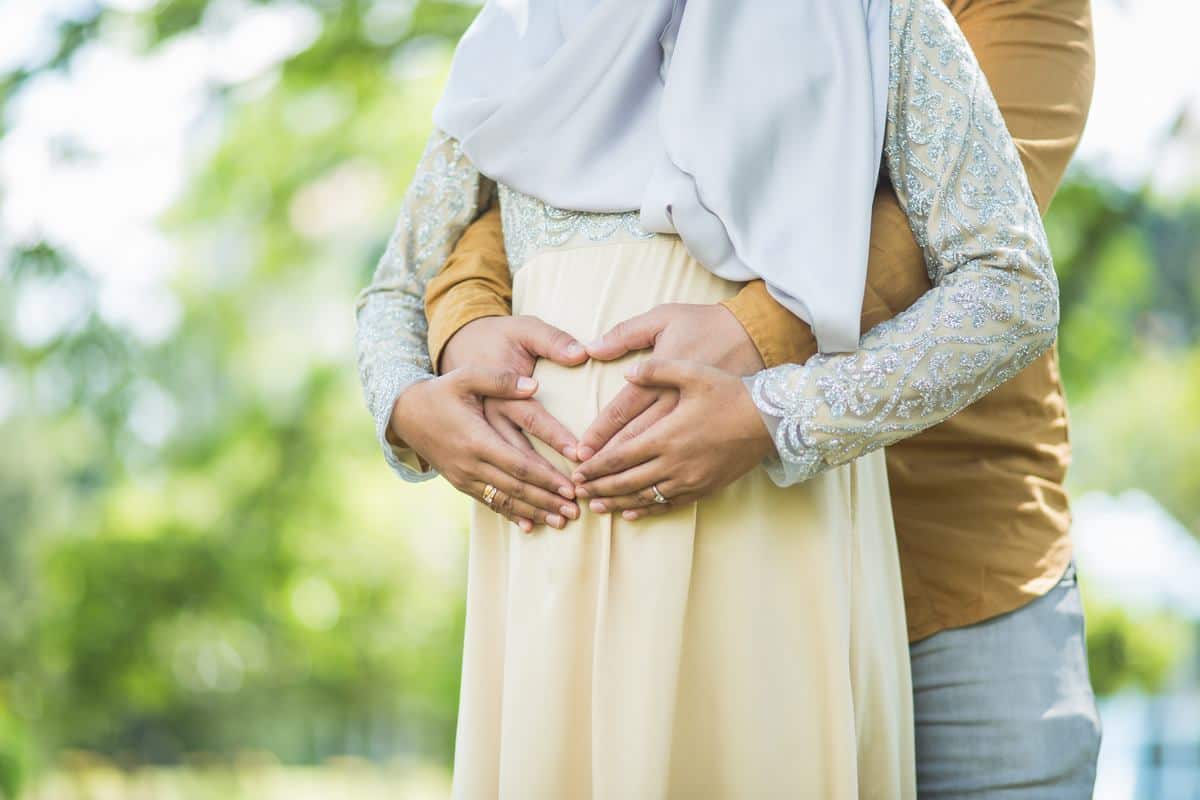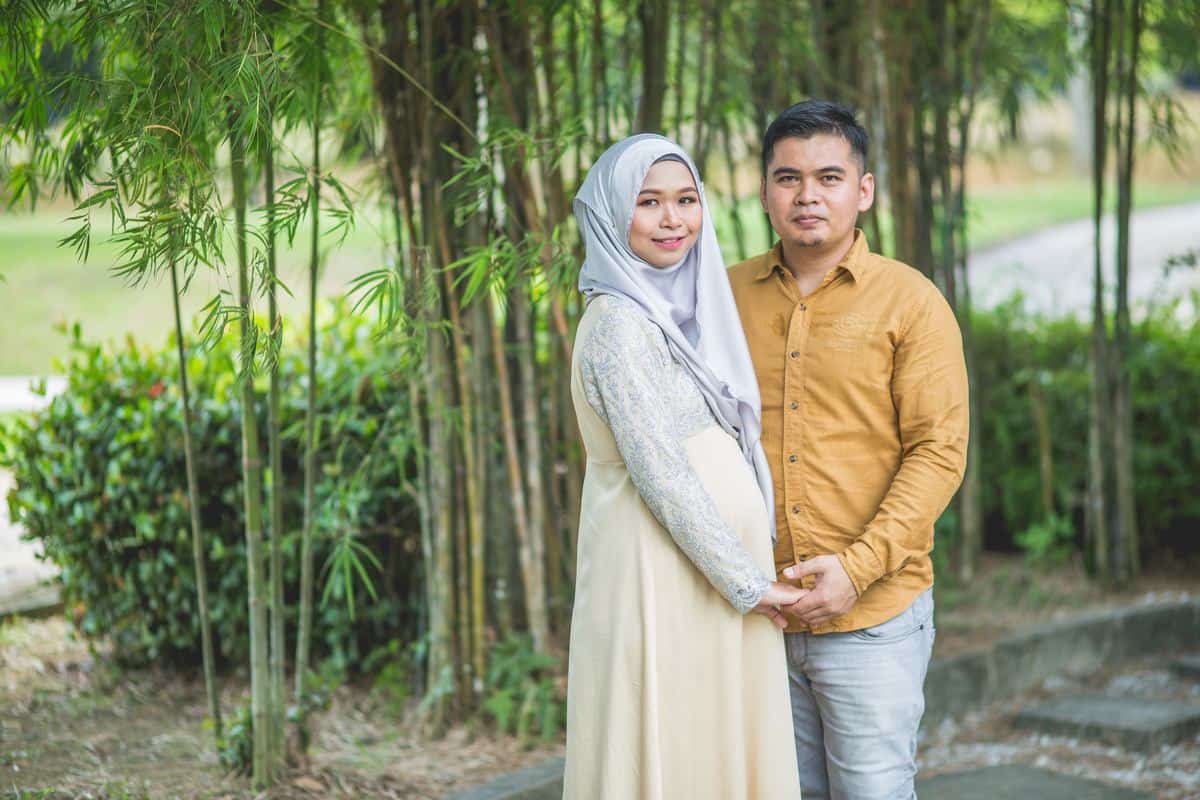 Many thanks to all the mothers who took the time to write your beautiful and inspiring messages! We wish you all the best in starting your new family!
Want to do a maternity photoshoot?
Note: Some messages have been shortened for brevity