When it comes to home security, the first thing that many homeowners invest in is a window grill to keep the home safeguarded from intruders.
After installing window grilles, homeowners may also install door grilles for the front door.
Because the demand for security grilles is very high in Malaysia, there are various materials and designs available.
For example, door grilles may need to be lighter to make it easier to open and close. While window grilles may need to be stronger to prevent cutting tools. So where do you start?
Here are some basic considerations when installing a security grille in your home.
Get free quotes from metal and grille installers
Submit your request on Recommend.my, and get instant free quotes from metal and grille contractors.
1. What is the best material for window grille?
For landed properties, security grilles help prevent break-ins and burglaries. Homeowners will typically install steel security grilles at every ground-level door entrance and window opening. If your home has a roof opening, air well or skylight, you can consider installing a grille there too.
The window grille serves a different purpose in high-rise buildings. Besides protecting from intruders, it is also used to keep the kids safe and sound.
READ: 9-year old boy fell to his death from the 20th floor of a condo in Kota Damansara.
When choosing a window grille, make sure it has a panel that can be opened so you can get out in case of emergency.
Modern security grille door are made from stainless steel, mild steel, wrought iron, or aluminium. The table below shows some relative comparisons (click for full image):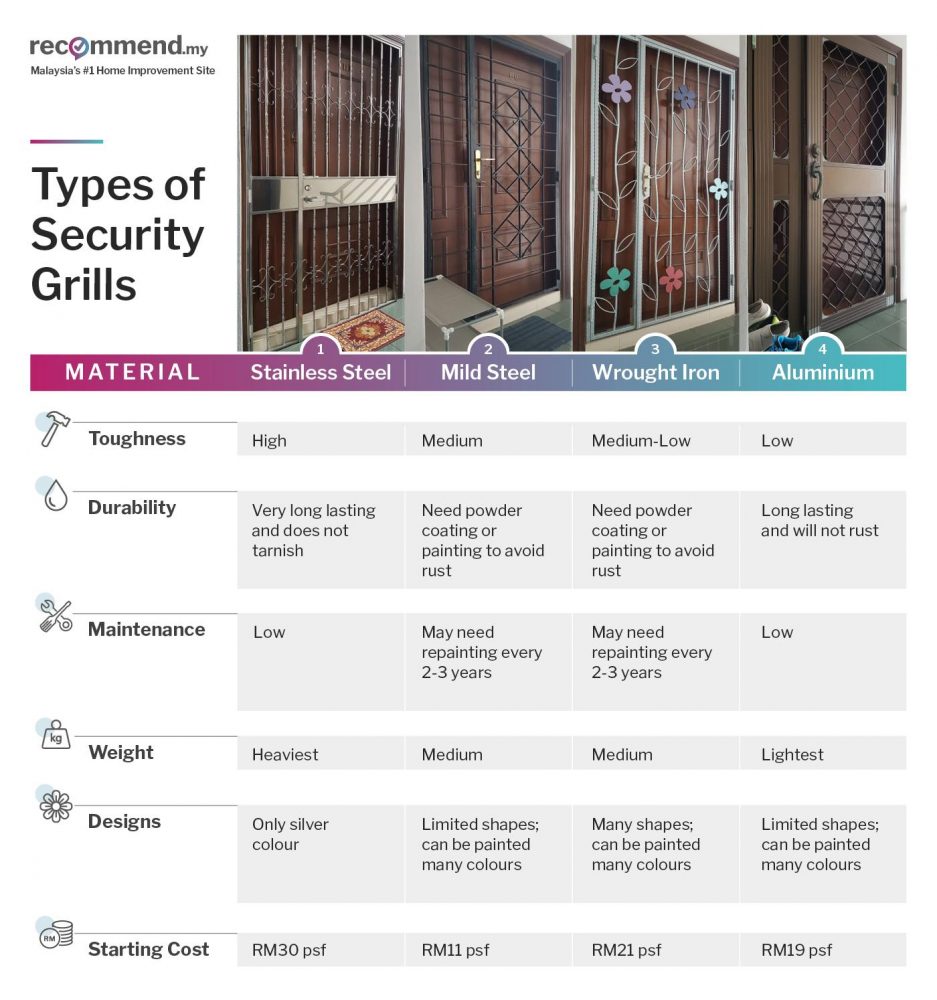 2. How to choose window grille design?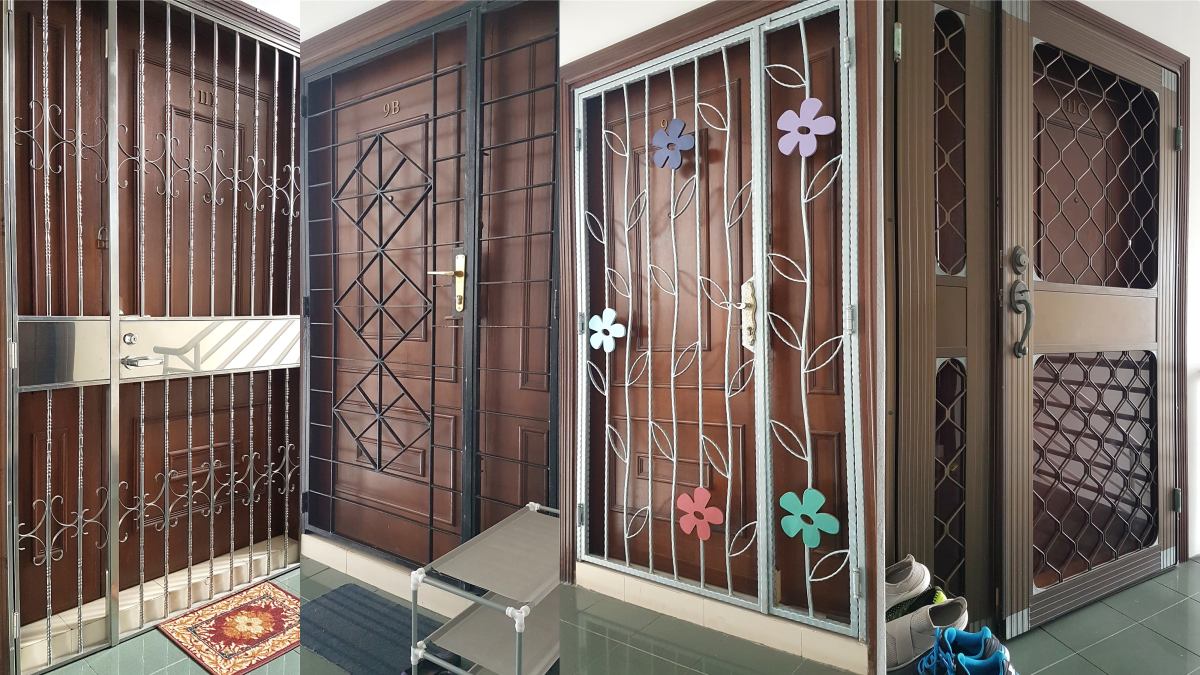 For range of grille door and window grille designs, nothing can compare to wrought iron grilles.
Wrought iron (also known as 'worked iron') is when the metal is hammered into shape. This allows it to form intricate designs, such as floral patterns.
However, having complex window grille designs may also compromise on security. Since the metal is stretched thinner as it is shaped, it may be weaker than traditional bars or grid shapes.
In addition, complex designs may also create gaps that are easier for a person or children to slip through.
But, you don't have to limit yourself to the same design or material for every window and door. For instance, you can have a wrought iron grille with a nice pattern for the front door or sliding door.
Then, you can install a diamond-patterned window grille in mild steel for the children's rooms, since that is harder to climb (and has no pointy ends).
3. Do you need emergency access for window grille?
Another point to consider when choosing a security grille is whether you can get out in case of emergency.
Modern window grille design can be built with "escape" features such as a panel that can be unlocked and opened.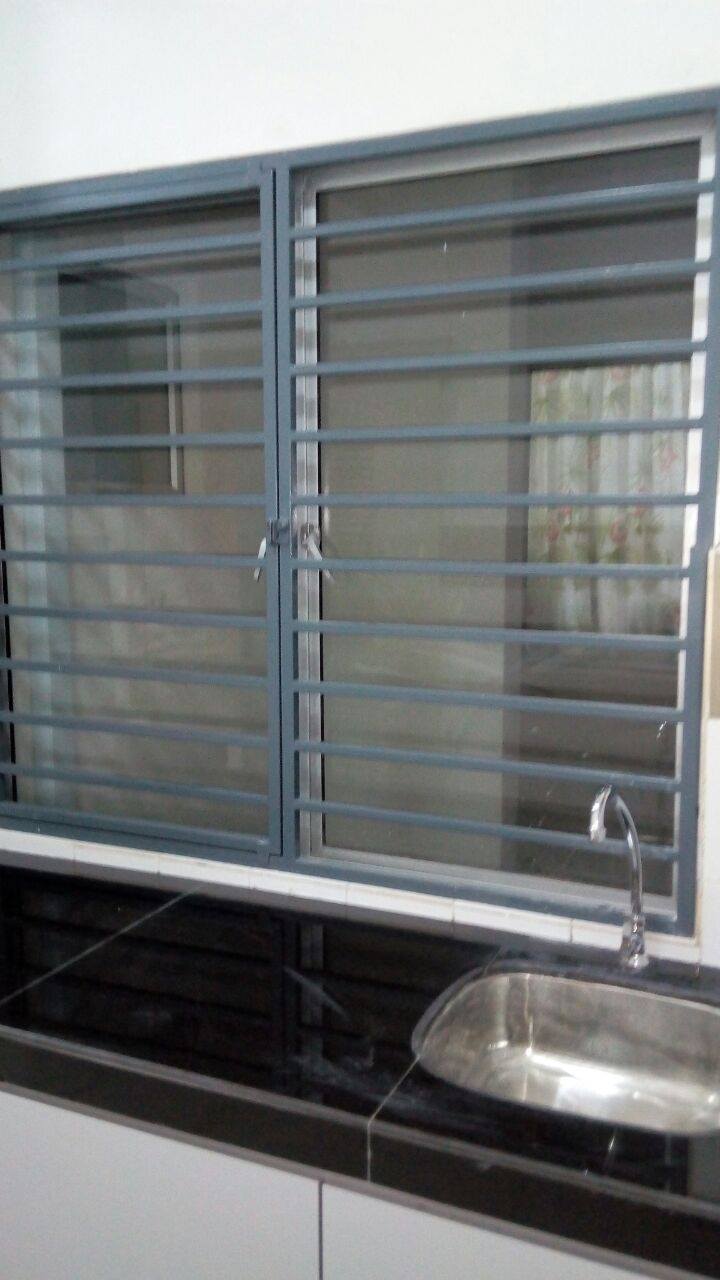 4. What is the best colour and finishing?
To prevent mild steel and wrought iron grilles from corroding, the manufacturer will add a protective layer over it.
This can be in the form of powder coating, or hand-painted.
Powder coating is when the grilles are sprayed and "baked" to form a fine layer of paint. This is most commonly done for grilles that are a single colour, such as black, silver, brown or white.
Powder coating is highly resistant to Malaysian outdoor weather, and is cheaper than hand painting.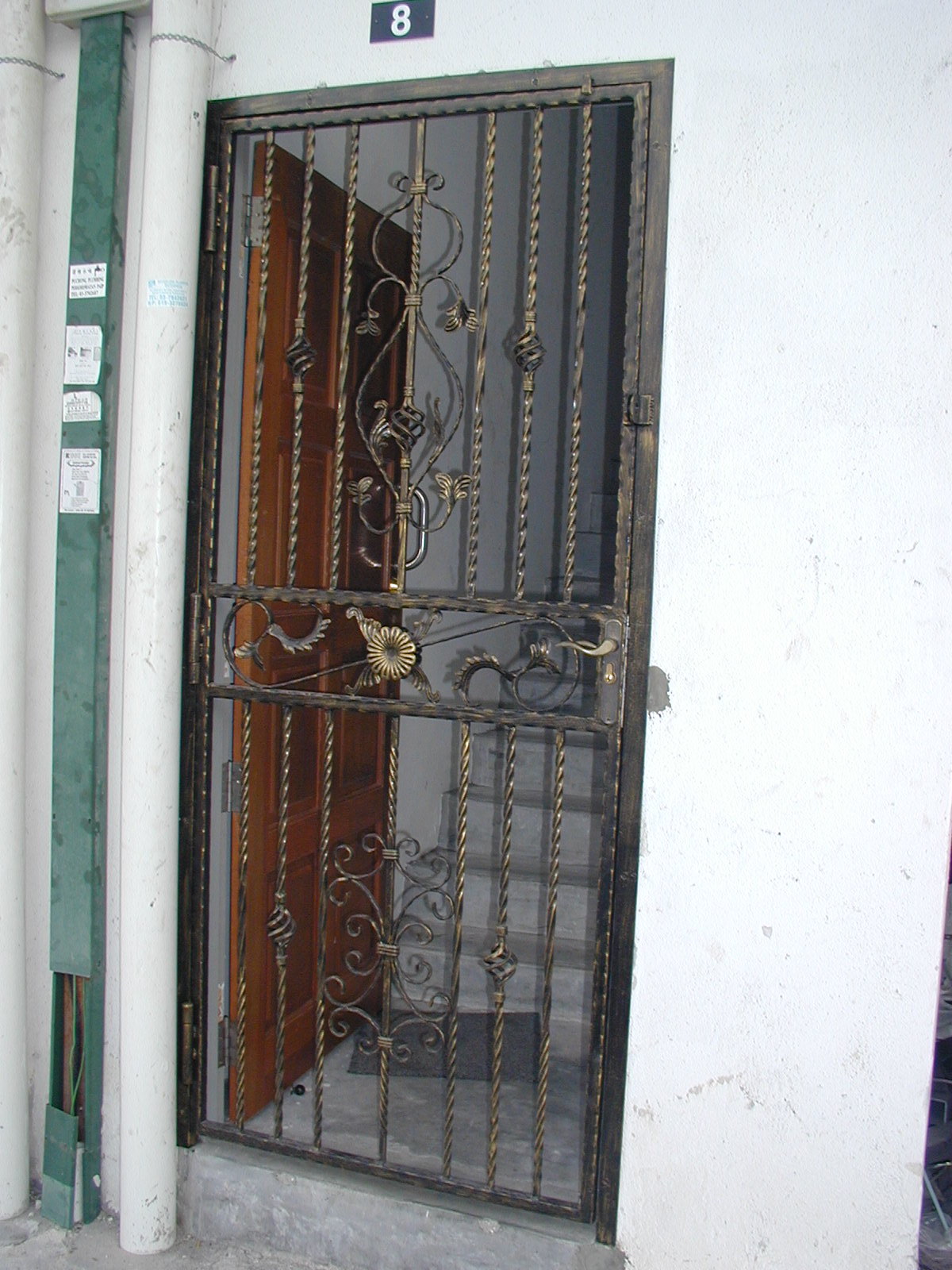 However, if you have a special design in mind, then the manufacturer will need to paint the grille by hand, either in the factory or on site.
And, paint will need to be touched up every 2 to 3 years to prevent corrosion.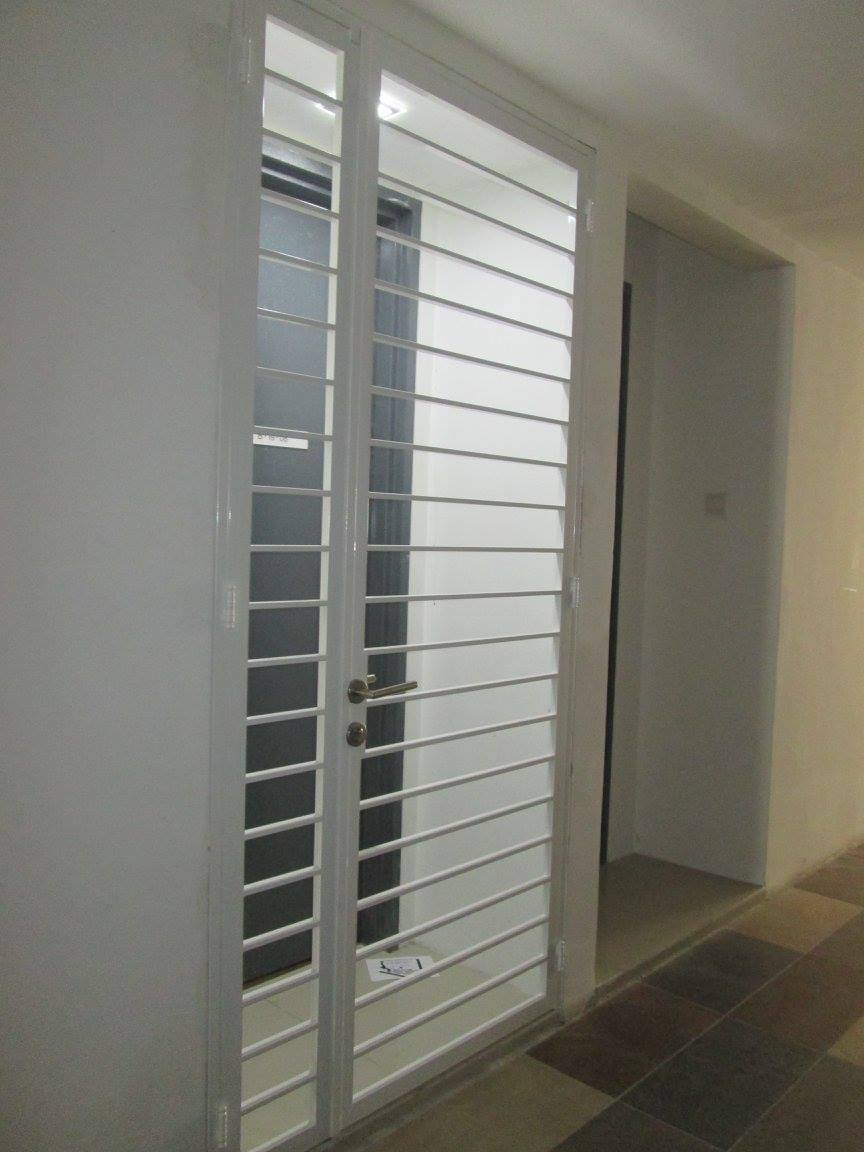 Both types of finishing are needed to increase the durability and resistance of the grille against weather conditions and will make it look good for a long time.
5. What is the price for door and window grille?
The price of security grille door, and your budget, can vary depending on many factors:
Type of material (e.g. stainless steel, mild steel, wrought iron or aluminium)
Type of finishing (e.g. powder coating or paint)
Size of installation (e.g. sliding door vs small bathroom window)
Complexity of design
Complexity of installation (e.g. odd-size windows or openings, accessibility for workers)
Additional features (e.g. escape panel, locking mechanism)
As a general estimate, you can expect the following starting prices:
Stainless Steel – From RM30 per sqft
Wrought Iron – From RM21 per sqft
Aluminium – From RM19 per sqft
Mild Steel – From RM11 per sqft
The size and thickness of the steel grille are also factors, according to Azli from Safzone Enterprise.
If you compare between the strength of mild steel and stainless steel for the same size and thickness, for instance, stainless steel definitely has 1.2 to 1.5 times more strength compared to mild steel. But this also depends on the grade of the stainless steel; the higher the grade, the harder the steel. Furthermore, higher grade steel also has higher corrosion resistance.
Azli also adds that the tensile strength of the material is down to the KSI (kilopounds per square inch) measurement. The higher the KSI unit, the more stress it can withstand before breaking down and falling apart.
For instance, mild steel has 55 KSI. On the other hand, depending on the grade and exposure to sulphur, stainless steel has either 85 or 95 KSI. Aluminium meanwhile, has a KSI from 13 to 25.
The common way to make window and door grilles is to use hollow section bars. That means, rather than using solid bars, which are very expensive, the supplier will ask you to choose the type of cross section you want.
Typical cross sections include circle, oval, or rectangular, and come in 1mm or 1.2 mm thickness. Prices start from RM13 PSF.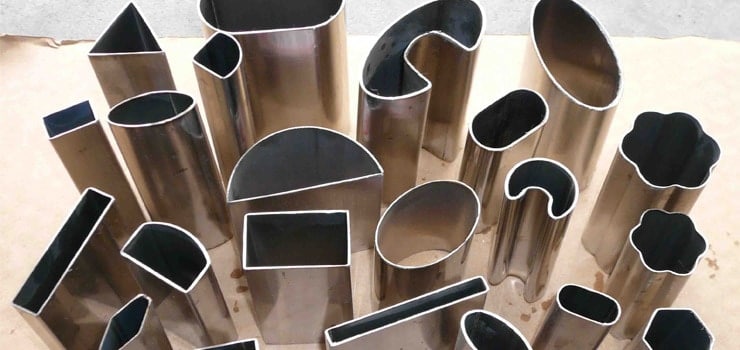 A window grille contractor will usually need two to three weeks to complete their work until installation, depending on the pattern and material that you requested.
Find the right door and window grille specialists in Malaysia
Get a quote from a Recommend.my grille specialist
A security grille is a long-term investment, so it's important to find a reputable vendor to suggest the right materials and finishes that suit your needs.
At Recommend.my, you can find the best grille suppliers in Malaysia, send your requirements, and get quotes fast.
Bonus: Watch a decorative gate being made