Most pre-wedding photo shoots take place in the day, when there is plenty of light.
But as these images show, you can get some amazing and dramatic results when you shoot at night.
The technique is called light painting wedding photography, and it involves taking a long-exposure photo in near total darkness.
A light source such as a flashlight, laser pointer, or a sparkler are used to "paint" the subject while the camera shutter is open.
You can also create elaborate rigs to hold many lights in place as you take the shot.
A tripod is supremely important to hold the camera steady 30+ seconds or more. You and your partner will need to hold still as well, and hold your breath!
Total darkness is needed to avoid other light sources (such as streetlamps and passing cars) from messing with the final photo.
But, a clever photographer will know how to incorporate atmospheric lighting as well.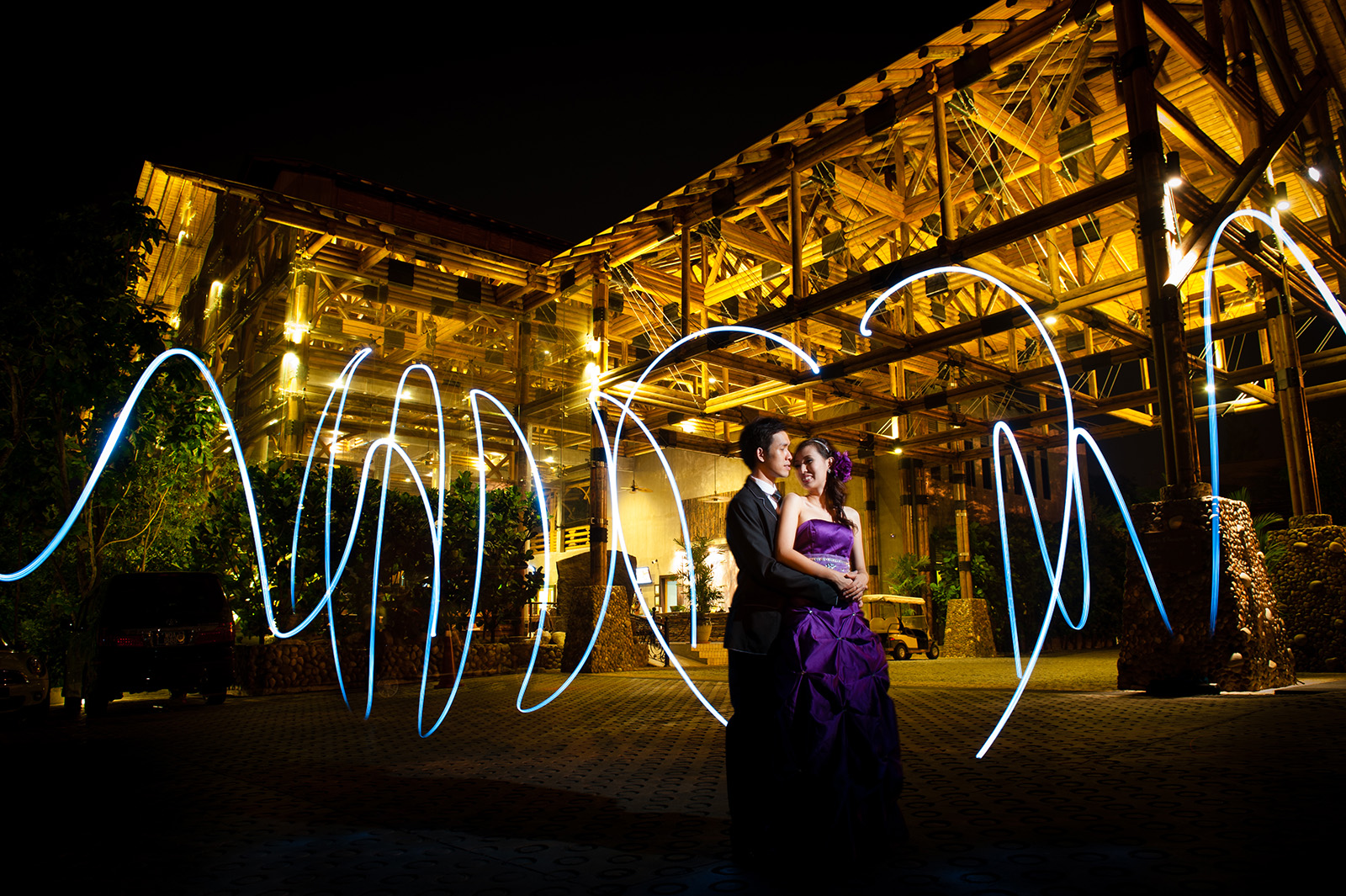 Photo by Aaron Chin Photography
You can keep it simple and tell a little story…
Or go wild and create a stunning scene like a movie set!
Check out more examples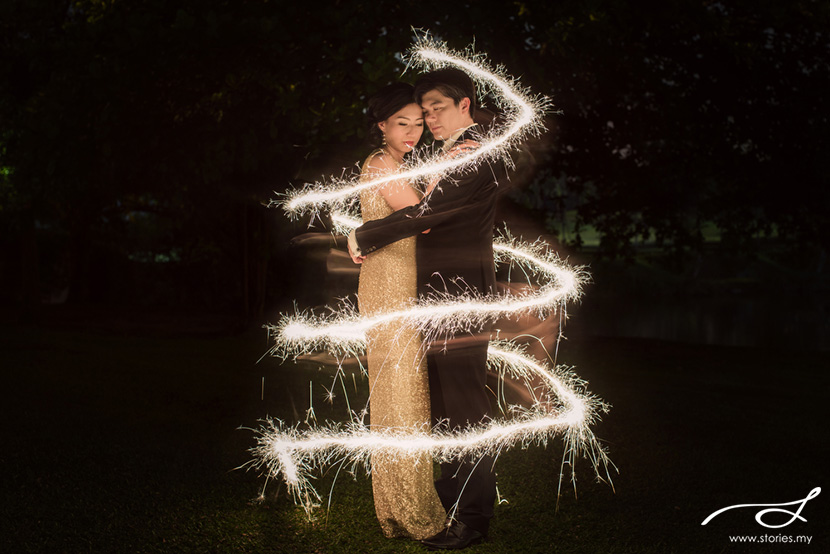 Ask your photographer to do some light painting for your shoot!
Need a Wedding Photographer?
Are you a wedding photographer in Malaysia who has done light painting? Send the image to alex at recommend dot my and I will add it to this article (with credits, of course)