The unique quality of a handyman is how they truly are the jack of all trades. Whether it has to do with the walls, doors, painting, bathroom, or anything around the house, a handyman can definitely get it fixed.
Some jobs are easy enough to do on your own but others may require a professional to resolve. On top of that, how much do their services cost?
We'll be breaking down each service offered with each rough pricing estimate and when you'll need to hire a handyman.
Find the best handymen in town
Make a booking with Recommend.my when you're in need of home repairs and guarantee yourself with SOP-compliant vetted handymen. Submit your details for a booking today.
When do I need a handyman?
If it's the basic replacement of a blown lightbulb in your bathroom, you probably won't need a handyman to come over.
But if it has to do with heavy-duty work using materials or equipment you're not familiar with handling, or if you need specialised tools, then you need a professional handyman to help.
Here's a general list of services that handymen can cover:
Wall works

Fixing leaks
Sealing cracks
Water damage
Drilling
Painting
Wall mounting
Shelving
Hard-to-reach lighting fixes

Door works

Knob replacement
Door repairs
Hinge repairs
Painting
Glass door installation/repair
Foldable door installation

Bathroom works

Tap or pipe replacement
Leaky pipes/taps
Water heater repair
Resealing
Tiling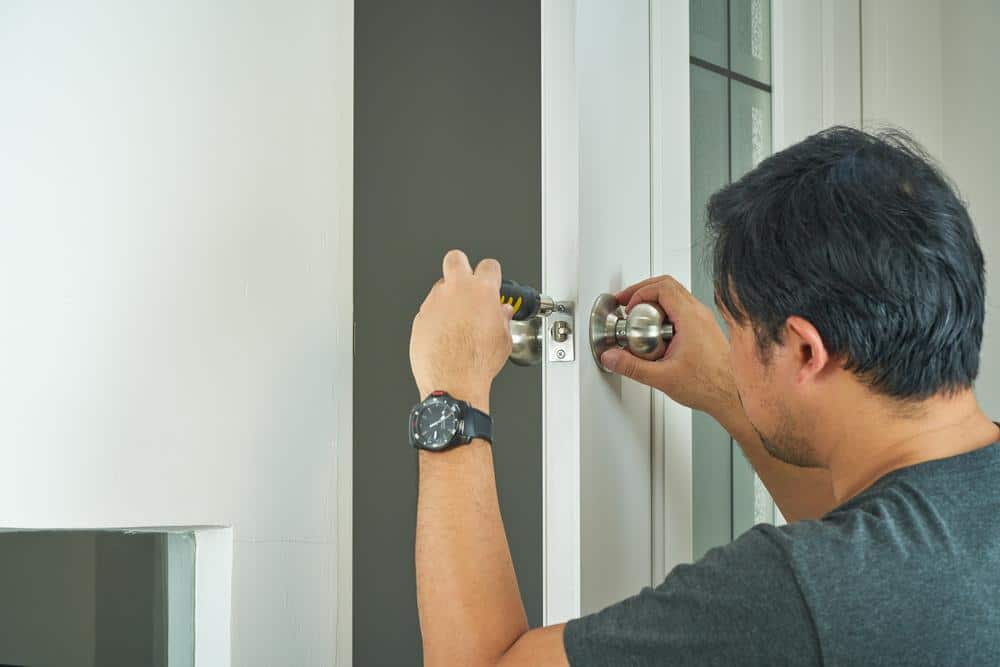 Do I need a handyman or a renovation contractor?
The line drawn between the two can get blurry but essentially, it depends on the extent of the job that needs to be done.
For large-scale jobs that require a long time, involves heavy equipment and some specialization such as remodelling, a renovation contractor is much needed. If it's something that can be done within the day and for a cheaper rate, hiring a handyman is your way to go.
Apart from that, a clear distinction between the two professions is having a permit. For instance, hacking down a wall or extending your kitchen requires official permits to proceed, which is a renovation contactor's area of expertise. Renovation contractors may also need to be CIDB-certified, something that handymen do not need.
Handyman

Contractor

No CIDB certification

Permitted to carry out construction projects

Small scale household repairs

Large scaled jobs including remodelling and renovation

Usually involves only one worker with flat rate

May hire external labourers

(incurs extra cost)

Materials are self-purchased by homeowner

Raw materials provided by contractors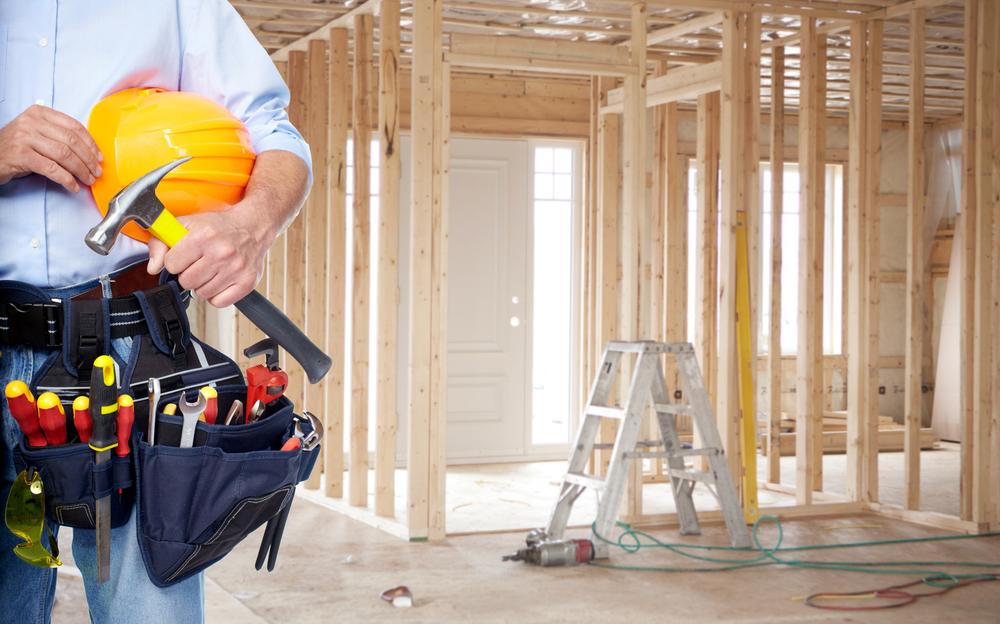 Pricing for common handyman services
Here's a rough price estimate on some of the most common handyman services:
Wall works:
| | |
| --- | --- |
| Service | Price |
| Leakage repair (plus waterproofing) | RM1500-2500 |
| Sealing cracks | RM150-300 |
| Water damage repair (plus painting) | RM250-400 |
| Shelving | RM120-250 |
| TV mounting | RM250 |
| Hard to reach lighting fixes | RM200-300 |
| Painting (per 1000 square feet) | RM600 |
Door works:
| | |
| --- | --- |
| Service | Price |
| Doorknob repair | RM30 |
| Door repair | RM150 |
| Door hinge repair/replacement | RM100 |
| Foldable door repair | RM250 |
| Glass door installation/repair | RM30 per square feet |
Bathroom works:
| | |
| --- | --- |
| Service | Price |
| Leaky taps and pipes repair/replacement | RM50 each |
| Water heater repair | RM180 |
| Bathroom tiling | RM3 per square feet |
| Resealing | RM1 per feet |
Source: MZK Global
Book a Handyman
Questions to ask your handyman before servicing
Communicating with your service provider is key for a hassle-free servicing so that both parties are on the same page. Here are some queries for your handyman to get a better understanding of the process.
How much will labour and materials cost?
Ask your handyman directly for a breakdown of the service cost to avoid unexpected surprises in your final bill. Always run through each pricing and find out if your handyman charges a flat rate or hourly rate for their service.
What type of work can you do?
Although the general assumption is that they are skilled in most repair works, it is best to ask if they are able to perform services that you require at the moment and how experienced they are with that particular task.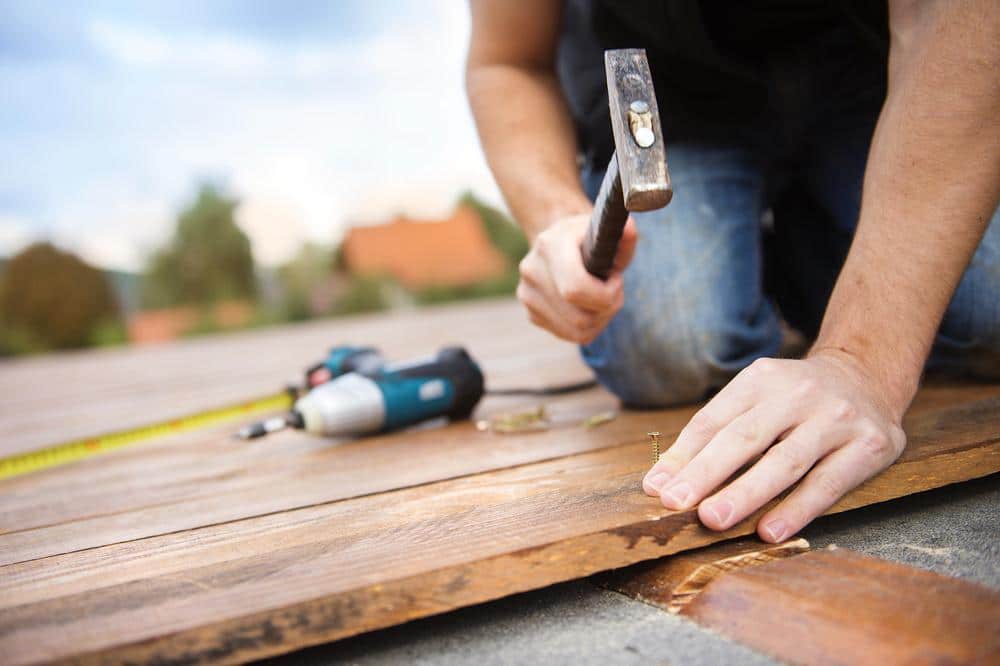 Do you have local references?
It's reassuring to know that the handyman you've hired are experienced enough and have a list of satisfied customers in the past. If your handyman has serviced homes around your neighbourhood or condo block, you can ask them for reviews.
How long until the work is completed?
Make sure your handyman gives you a confirmed time period to get the job done in case you might need to stay home for the day or more. If there is to be any delays, ensure that you are notified earlier and given good reason (some delay projects as an excuse to scam you).
Where to find reliable handyman service in Malaysia?
To ensure you find the best handyman for your jobs, submit a booking at Recommend.my.
Recommend.my handyman pros have served over 3000 homeowners in Malaysia, with average 4.4 stars out of 5 rating. We offer fast confirmation, transparent pricing, and 14-day service warranty.