When the Sungai Buloh – Kajang MRT line started operations near the end of 2016, it brought better connectivity and convenience to many Klang Valley residents.
At the same time, many new properties were also launched located near MRT stations to take advantage of the improved transport infrastructure.
One such development is Tropicana Gardens along Persiaran Surian. This project consists of four residential towers, a shopping mall, a hotel and an office tower. Surian MRT station is just 50m away, and is accessible via a covered link bridge.
With shops, banks, schools, and recreational amenities within easy reach, the area around Tropicana Gardens has evolved into bustling township, with many choosing it as the location of their first home in Klang Valley. It is also an attractive development for young professionals looking to rent a serviced apartment unit with lots of facilities.
The third residential tower in Tropicana Gardens (Cyperus tower) consists of 42 floors of serviced apartments, including studios, two-bedroom and three-bedroom units. There are around 210 open-plan studio units in this tower, each occupying a floor area of 600 sq ft.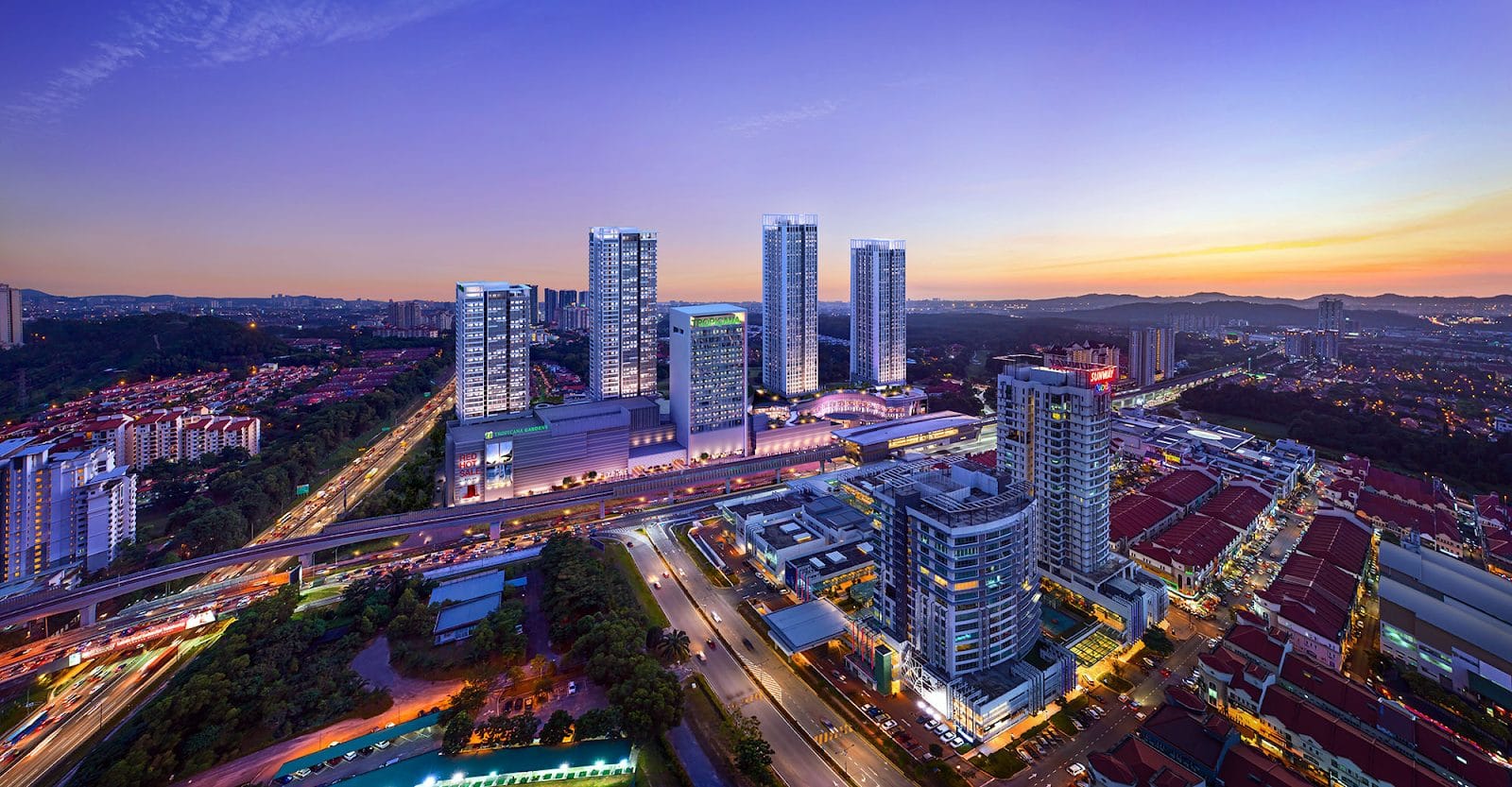 Creating a rental unit that stands out
Azhar is one of the new owners of a studio unit in Cyperus Tower in Tropicana Gardens. After taking possession, he planned to put it on the rental market as soon as possible.
But, with so many studio units entering the property market at the same time, he knew that he needed to do something to make the unit stand out.
His idea was to convert the open-plan studio into a one-bedroom apartment by adding a partition wall. Doing this would differentiate his unit from the others, and appeal to those who wanted more separation between the living and sleeping areas.
"Adding a partition wall also makes sense when you have guests. You can entertain without opening up your bedroom area," he said.
The trouble was, as he is based overseas, he only had less than 2 weeks to oversee the renovation and furnishings. Since the unit was completely empty, the clock was ticking to get it ready.
With such tight time constraints, he turned to Recommend.my to find a contractor to help with his renovation.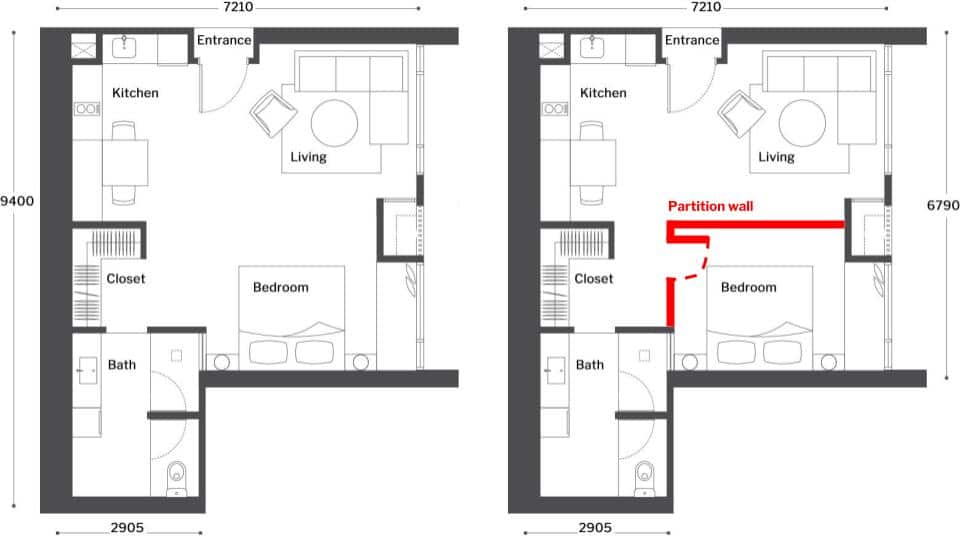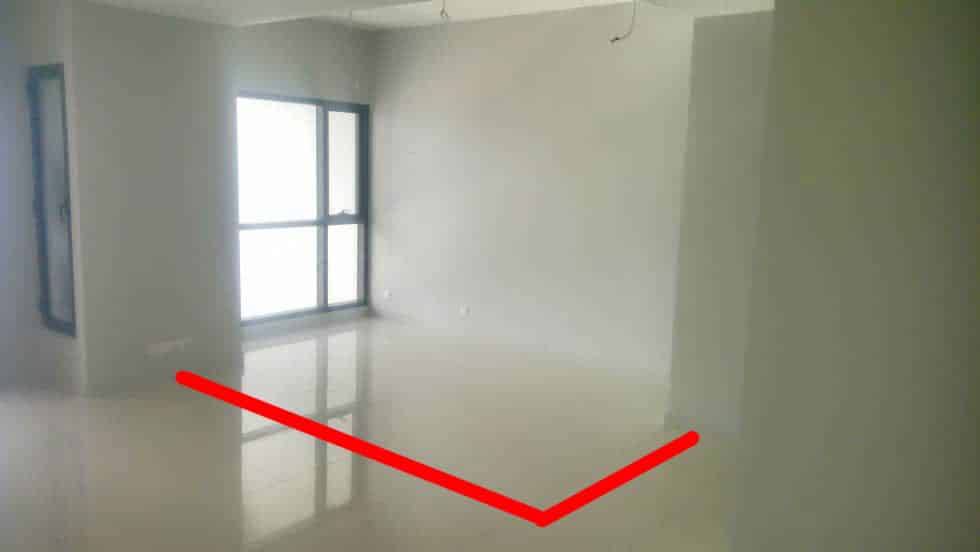 Finding the right renovation contractor
By submitting his renovation request at Recommend.my, Azhar was able to receive renovation quotes from interested contractors in a very short time. "I submitted my request in the evening, and received the first response the next morning," he said.
Then, he was able to browse each of the renovation contractors' business profiles, look at albums of their recent work, and read customer reviews. This gave him the confidence to ultimately select renovation firm Purple Woodworks to help build the partition wall.
"They assured me they could do it in time, and gave me a good deal on the renovation. As a bonus, they also included lights installation," he added.
Submit a request for renovation contractor now
Results
Due to the layout of the studio apartment, the owner decided on an L-shaped partition wall with a swinging door. This allowed the bathrooms to be accessible from the kitchen, and gave more floor space to the living area.
The partition wall structure was made out of a metal frame, then covered with two layers of plasterboard 9mm thickness). In between the plasterboard layers, rockwool insulation was added to reduce the noise between the rooms.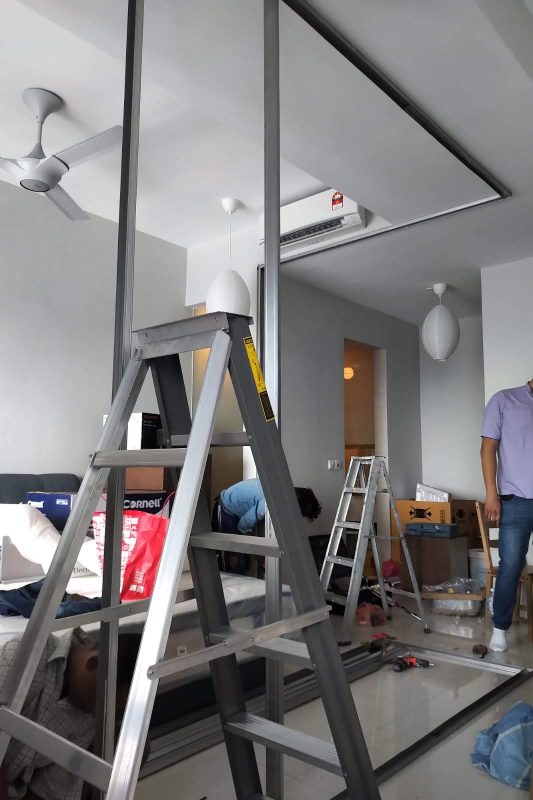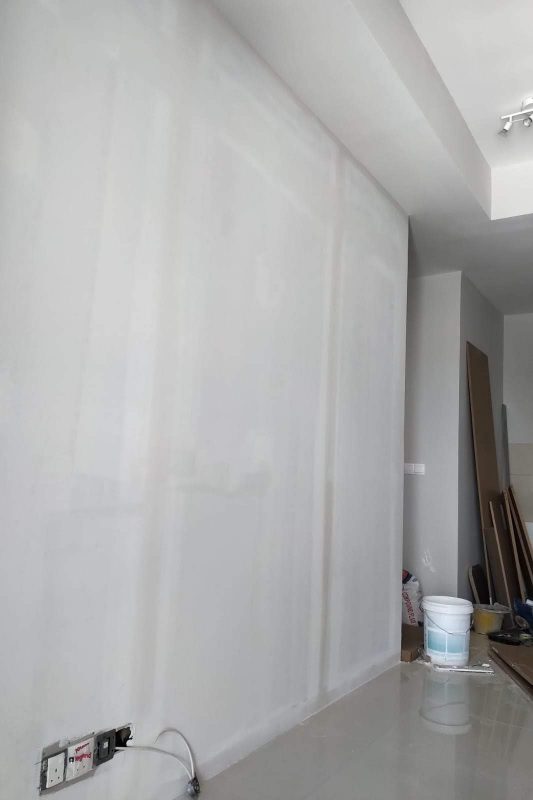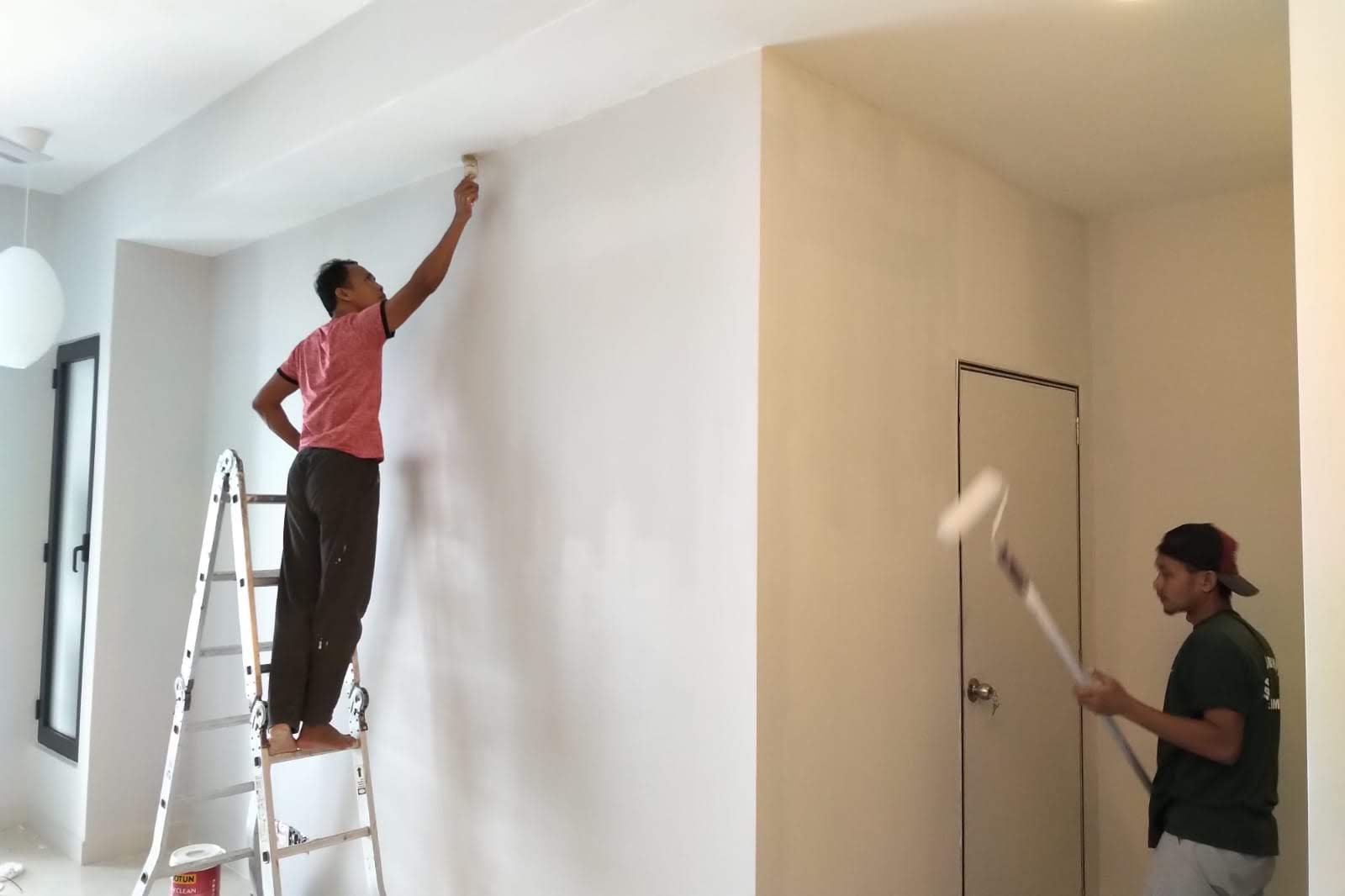 The contractor also installed 2 plug points into the partition wall. At the same time, they also installed several light fixtures that were provided by the client. All other furniture, kitchen cabinets and soft furnishings were purchased at (and installed by) IKEA.
After putting all the furniture, appliances and soft furnishings in place, the apartment renovation was successfully completed within a week. "The only thing left to do is to add a bit more decoration, before I put it on the rental market," said Azhar.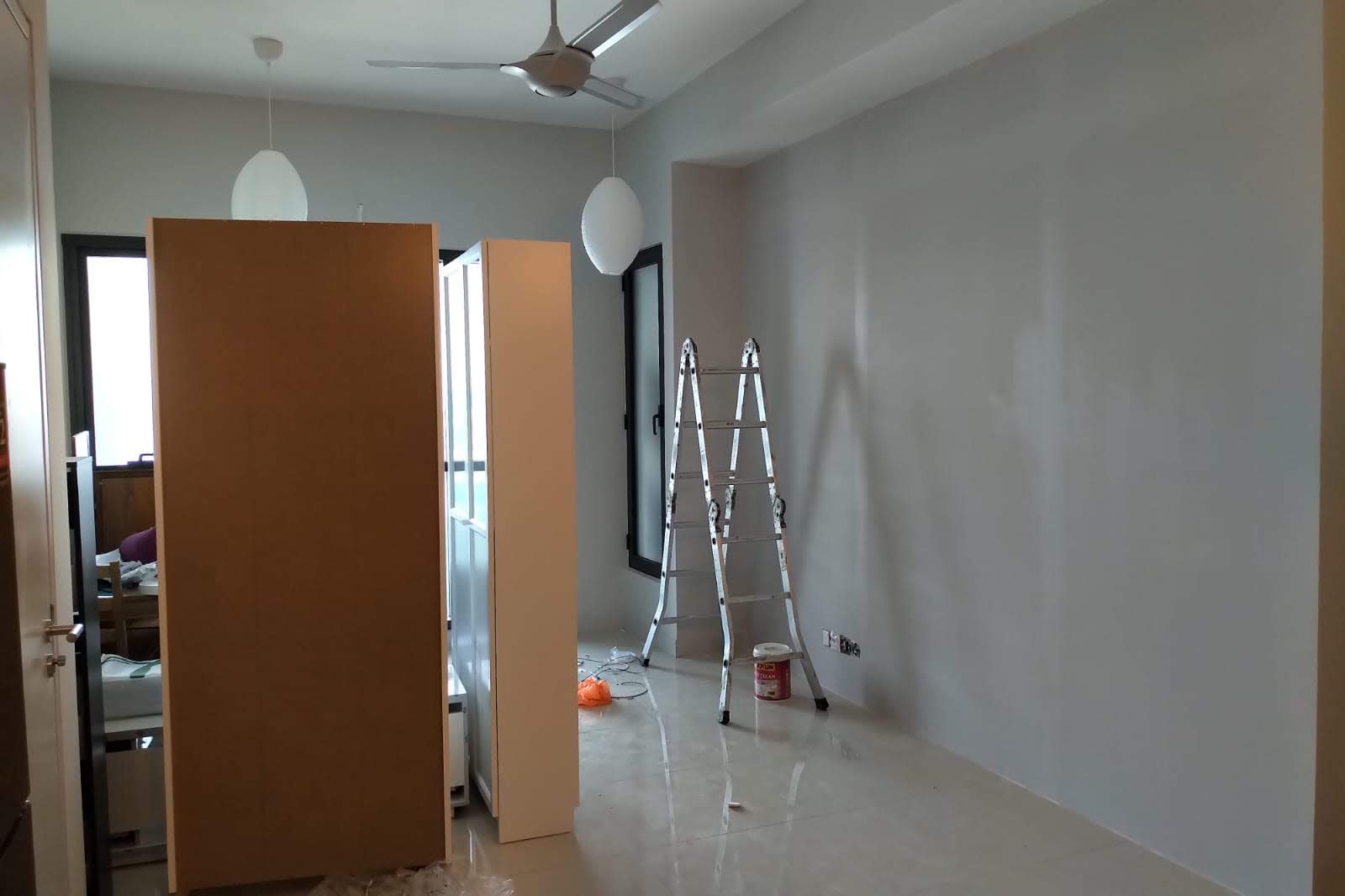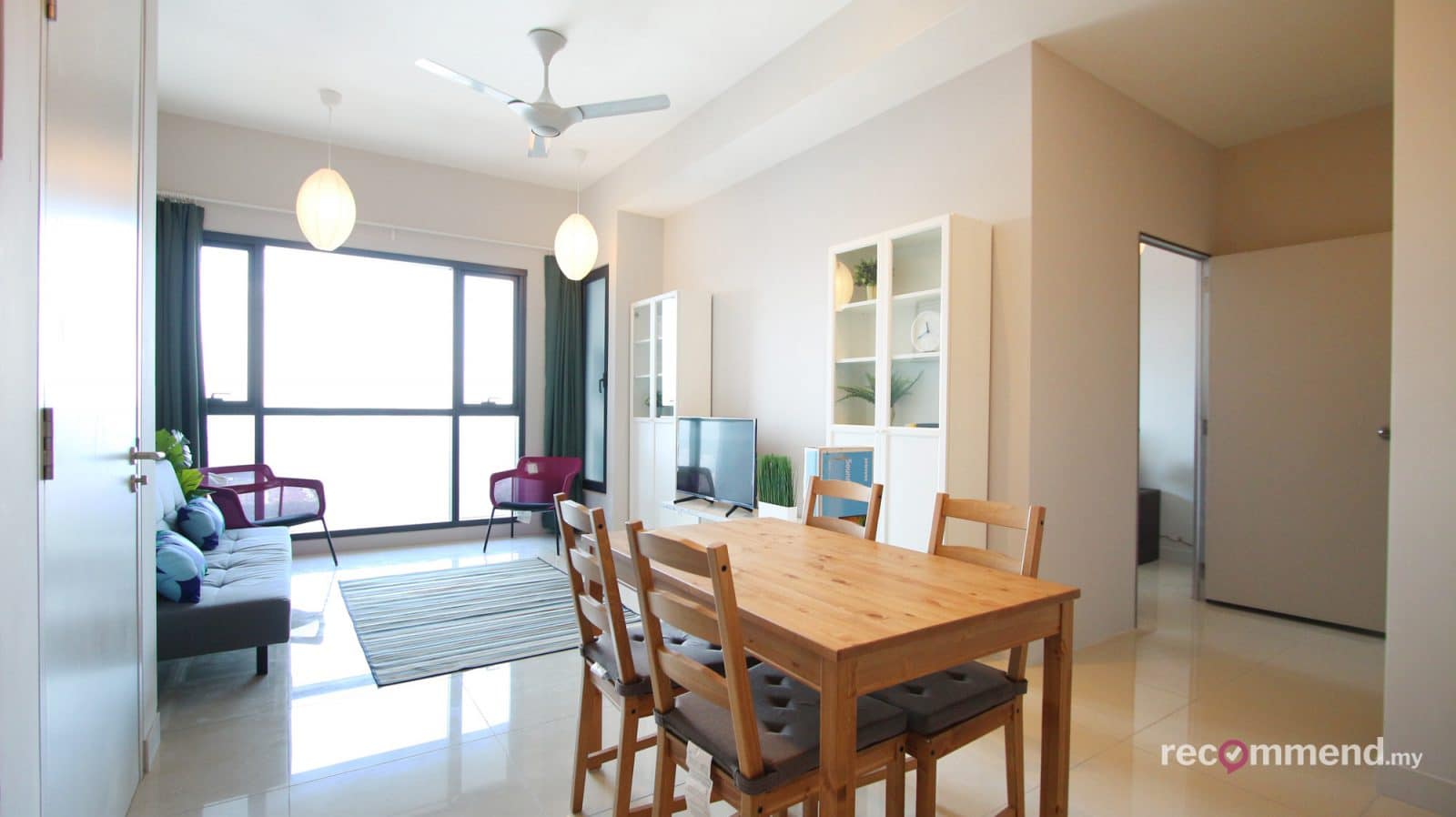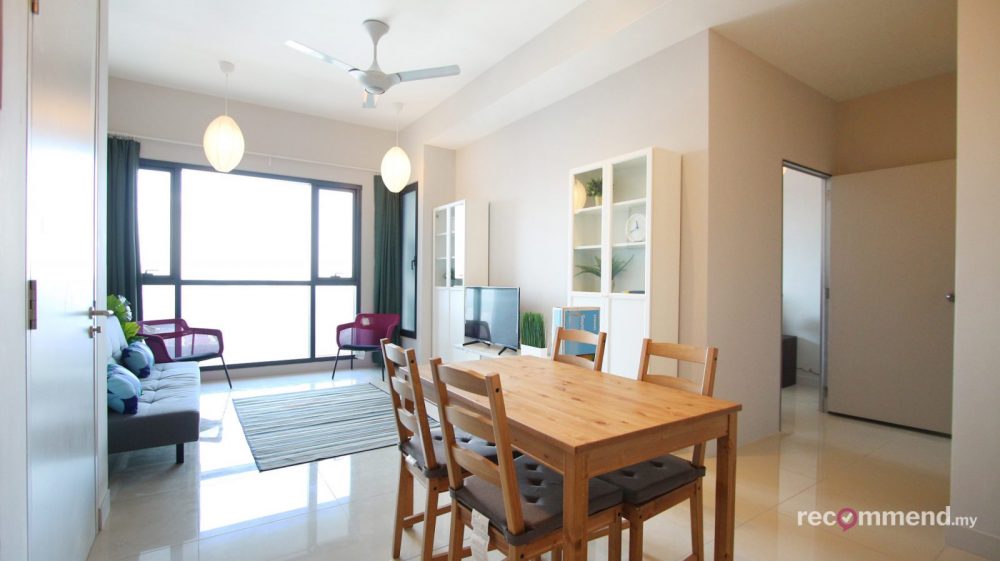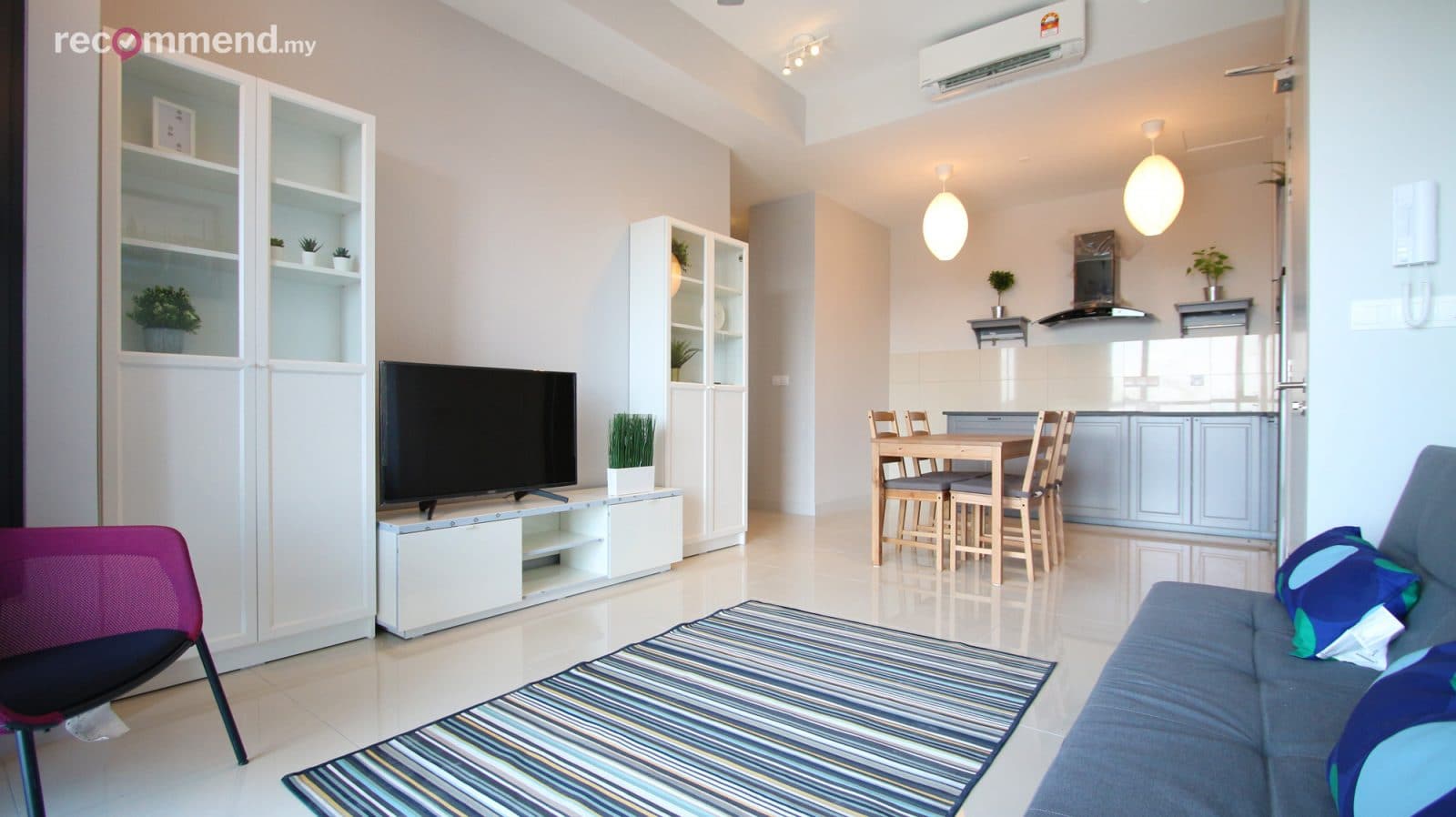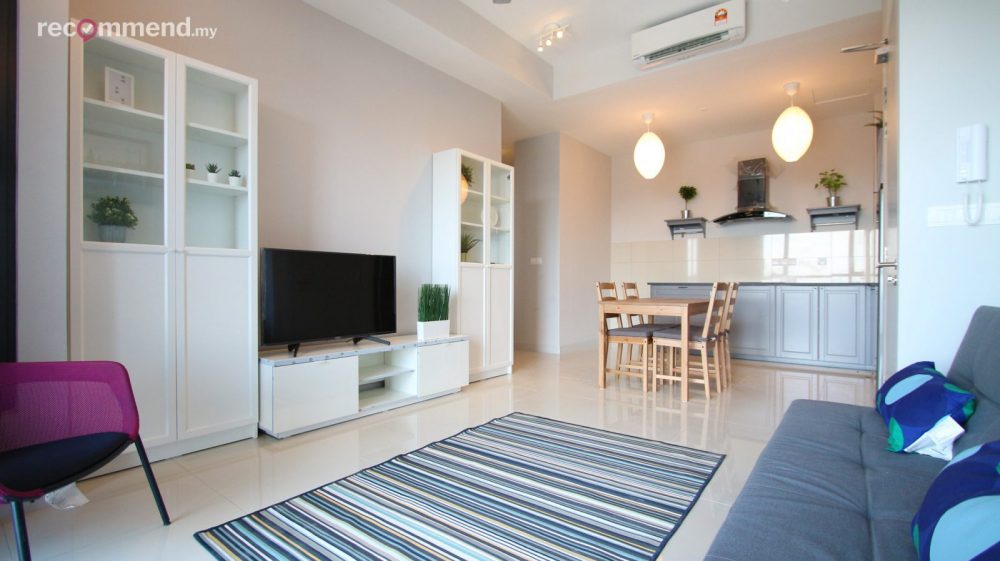 A safe and convenient way to hire renovation contractors
The client was pleased to have found his contractor through Recommend.my. "Using Recommend.my meant that the right renovation contractors came to me, instead of the other way round," said Azhar.
"If I had gone with the apartment renovation and lighting packages provided by the developer, I think I would have ended up spending a bit more. And, my unit would end up looking like all the others, so I didn't want that," he added.
Using Recommend.my has also provided a further benefit. "Since I am based overseas, I don't have a chequebook from a local bank to make payments. But, through Recommend.my, I was able to pay for the work online via Recommend Pay."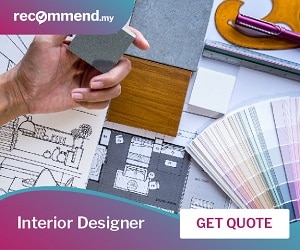 Paying online using Recommend Pay allowed Azhar to pay using a credit card or Internet bank transfer (FPX). And by doing so, his renovation project was automatically protected against damage, theft and public liability. Recommend Pay also provides payment protection by only giving the contractor 50% of the full amount as a deposit. The balance amount is only released to the contractor once the job is fully completed.
"Once the unit has been rented out, I look forward to using Recommend.my again when I need maintenance services, such as aircon servicing. It's been nothing but a safe and pleasant experience," he concluded.
Scope of work:
Supply and install 9mm plasterboard wall partition with plug points
Supply and install plywood door with door knob
Skim coating and painting to match existing wall colour
Install lighting fixtures
Total project cost: RM3,100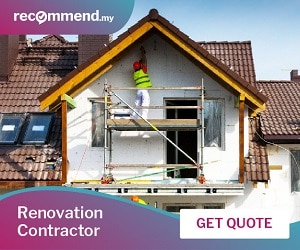 Start your renovation project
Recommend.my aims to make it safer and more convenient to find a designer/contractor that suits your style and budget.
With hundreds of vetted professionals in our system, all you need to do is submit your requirements using our online form. Our system will match your requirements to a few suitable pros, who will contact you to arrange a site visit. And, once you hire them, we also offer up to RM100,000 home protection in case of damages, theft, public liability and non-completion of work.
Visit Recommend.my and tell us about your renovation needs.
GET RENOVATION QUOTES