Lily Teh (people call her Lils) is a coffee-addicted, car-loving writer.
And when she got engaged to William in 2014, one of the big items on her to-do list was the wedding cake. It had to be beautiful, and it had to be delicious.
She used Recommend.my to find a baker who could create the perfect wedding cake for her big day.
"I heard about Recommend.my from a friend who used it to source for event planners."
Recommend.my is a place to find recommended service professionals (including bakers) in Malaysia. Covering everything from home improvement to events to weddings, Lily could send her detailed requirements to over 300 listed bakers and get their responses quickly.
"Had I not used Recommend.my, I would have probably gone for the more famous bakers or from recommendations from my friends," she says.
After filling in a quick form, all Lily had to do next was wait for responses to come in.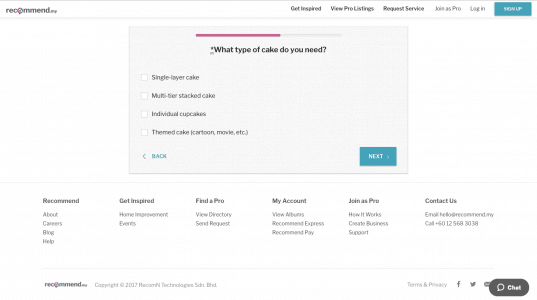 "It was easy to use, even for a first timer."
After receiving responses from several recommended bakers, Lily could then compare their work, read reviews from previous customers, and chat with them to understand their quotes.
With this information, she finally decided on Mrs. Olsen's Delights, a baker based in Damansara Perdana, to create her wedding cake.
"In the end, I chose Mrs. Olsen's Delights for her intricate designs and attention to detail."
The owner of Mrs. Olsen's Delights, Justina Dionisappu Olsen, has been baking professionally since 2011, but has been involved in the food industry for much longer.
When she was 19, she joined Mars South Asia (the company that sells M&M's, MARS and Snickers bars) as a logistics executive, working her way up to become the logistics manager for South-East Asia.
With her background in logistics, she is meticulous in every cake she bakes, a trait that appealed to Lily.
"Truth be told, she's a little OCD about the way cakes are meant to be had and I completely love her for that!"
Justina created Lily's cake as a gleaming four-tier gold and off-white wedding cupcake tower. Each cupcake is adorned with an off-white rose.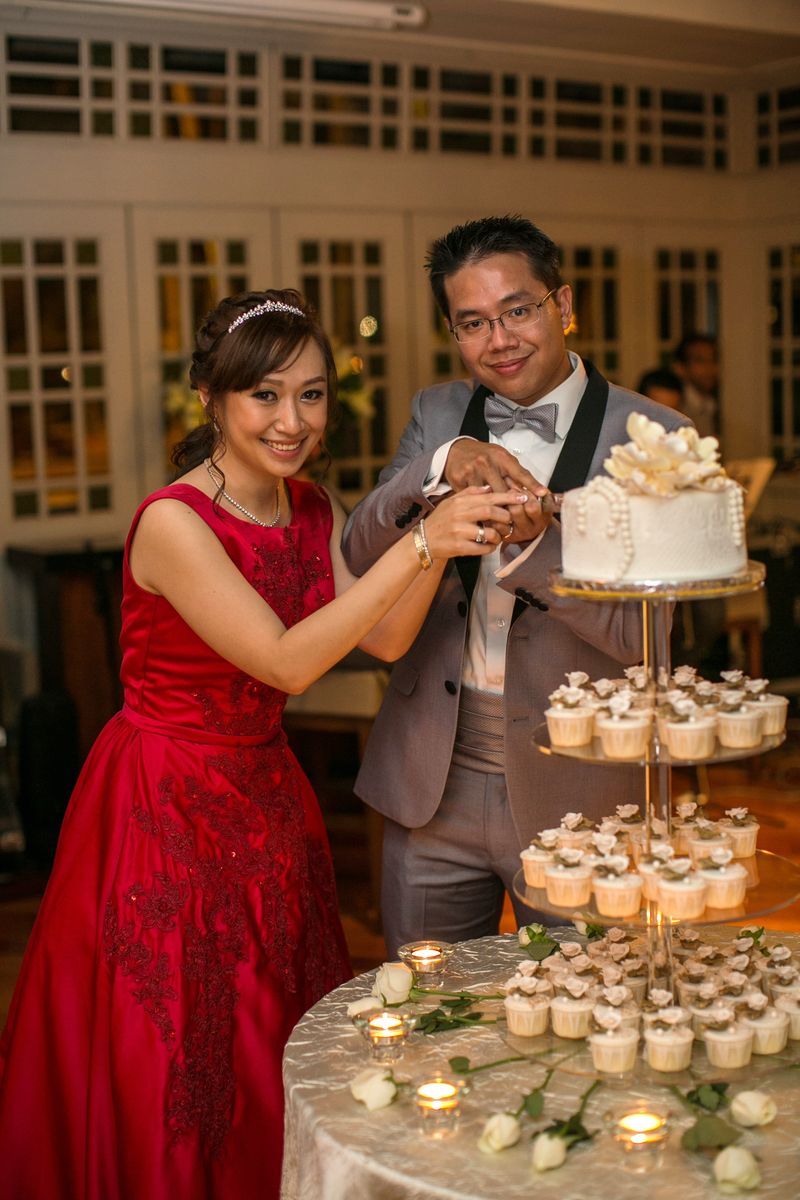 The cake itself was topped with an intricate champagne peony, with a string of white sugar pearls down the side.
"She imported edible gold dust and lace specially for this cake. Even the tower that the cakes and cupcakes sit on were specially brought in so that the cake would stand at eye level," added Lily.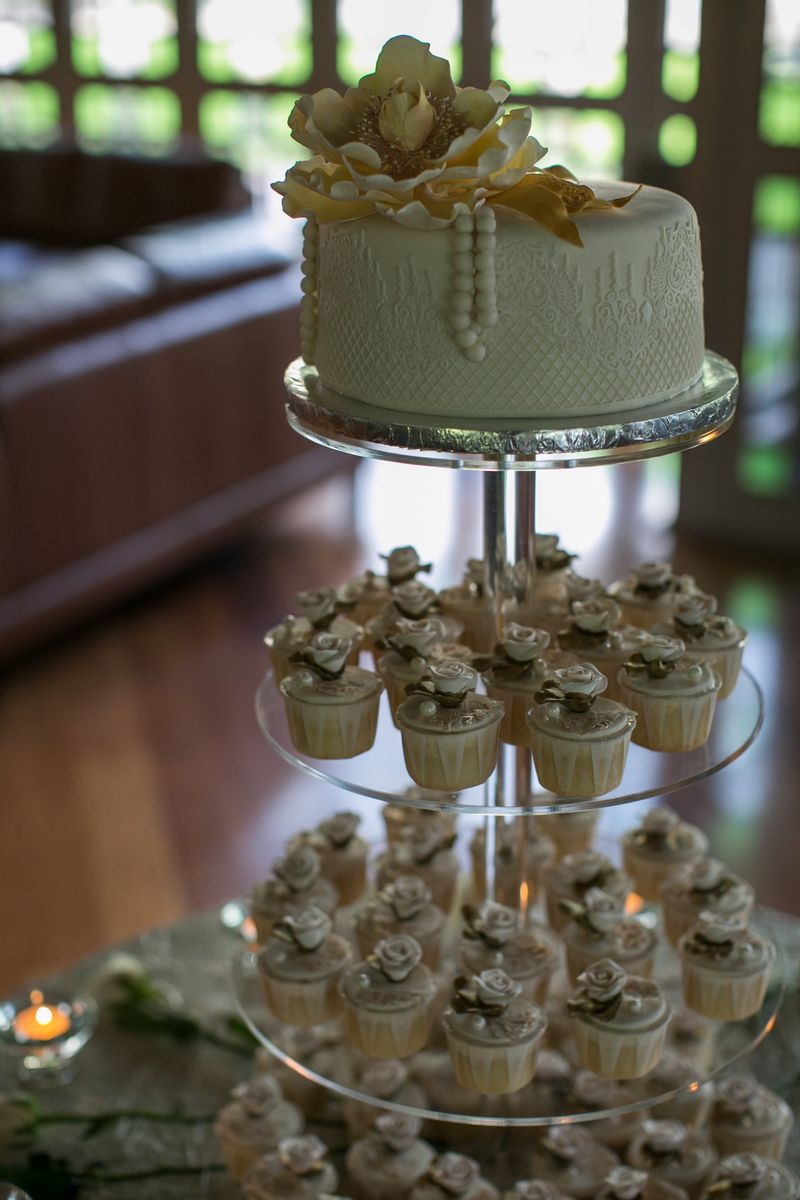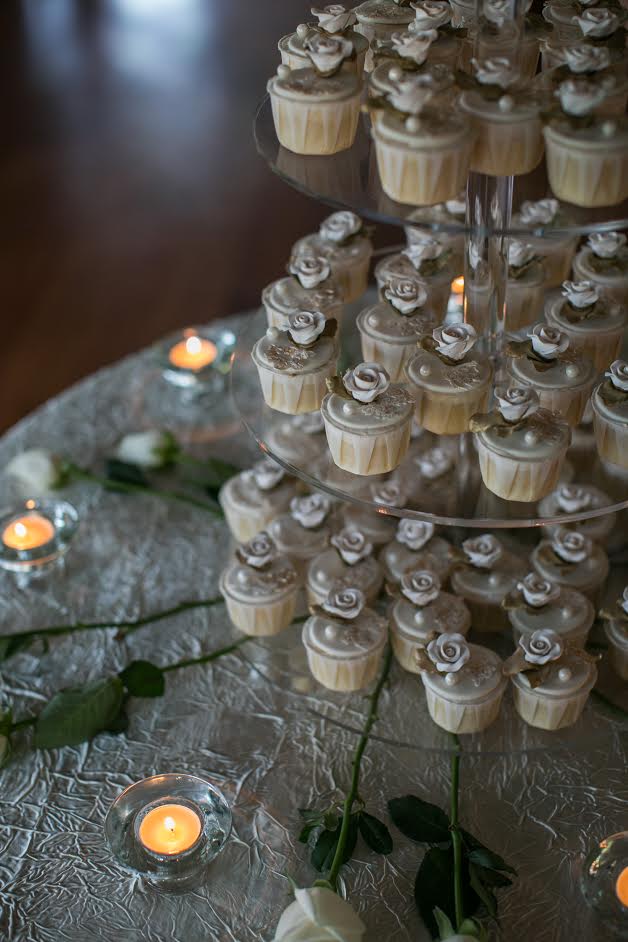 "I also ordered mini cakes from her for my hen night," added Lily.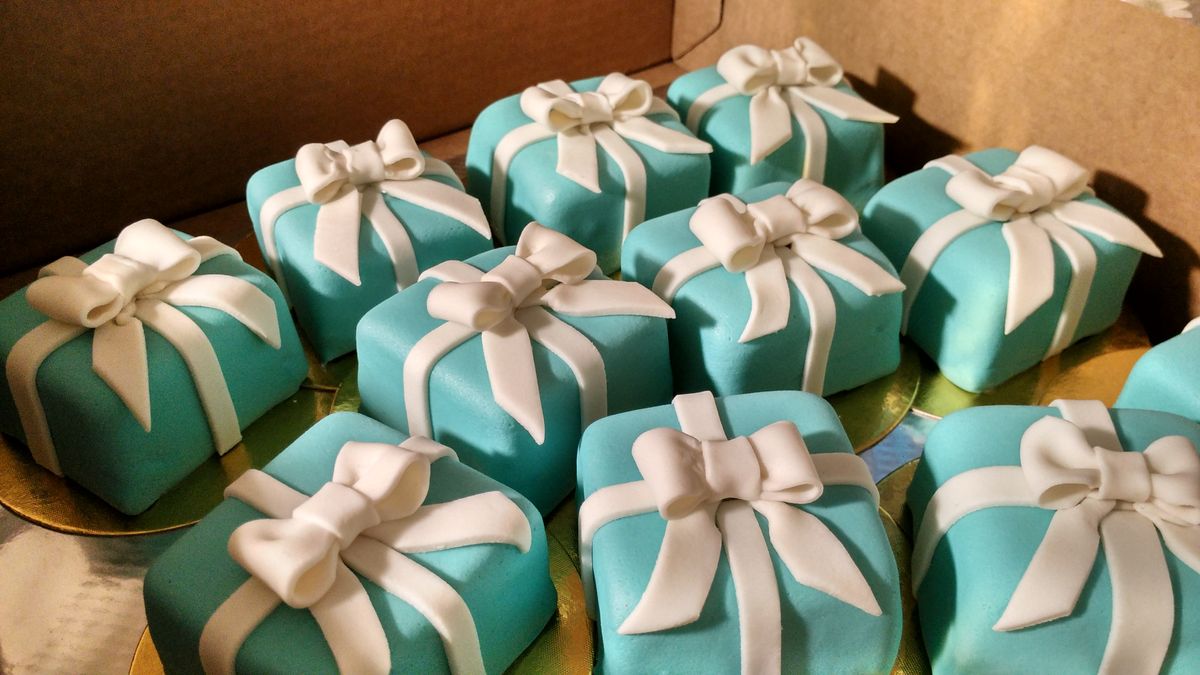 Above: Hen Night mini cakes by Mrs Olsens Delights, Damansara Perdana, Malaysia
By searching for recommended bakers on Recommend.my, Lily was able to hire a service professional in Malaysia that she could trust right away. By looking at the reviews from previous customers, she could see that Mrs. Olsen could get the job done.
"The service is definitely useful but as with all sites, users have to be careful about the vendors that they choose. I had my reservations about finding the right baker for my wedding cake who understood me completely. Mrs Olsen's creations are absolutely divine and her professionalism is most commendable," she said.
"I'd definitely use Recommend.my again, perhaps for other services such as event planning or photographers," she added.
"Overall, I had a great experience and could not have been happier to have found such a passionate baker!"
Find recommended services in Malaysia

Recommend.my is a new way to find reliable service professionals in Malaysia. With hundreds of recommendations – from renovators and cleaners, to photographers and caterers – you're sure to find someone you can rely on.
You can also get free, no obligation quotes from our service professionals to complete your project. Tell us what you need, and we will introduce the right service professionals, along with their cost estimates, all within hours, so you can compare and hire the best.
Sources:
Defining her own borders, The Star, 6 May 2007