Did you know that hundreds of destructive pests could live and breed in your house?
Every year, termites are responsible for RM40 million worth of structural damages in Malaysia.
Then in 2017, there were 82,840 reported dengue fever cases nationwide, resulting in 171 dengue-related death.
And let's not forget that other gnarly household creatures like rats, flies and cockroaches bring pathogens like salmonella, Leptospira, and cholera – which can lead to diarrhoea, fever, headaches, stomach cramps, and vomiting, among others.
The worst part is, these pests have the tendency to multiply really fast, which makes it really difficult to get rid of them.
The best way to manage these pesky creatures is to hire expert pest control services.
Why do I need pest control services?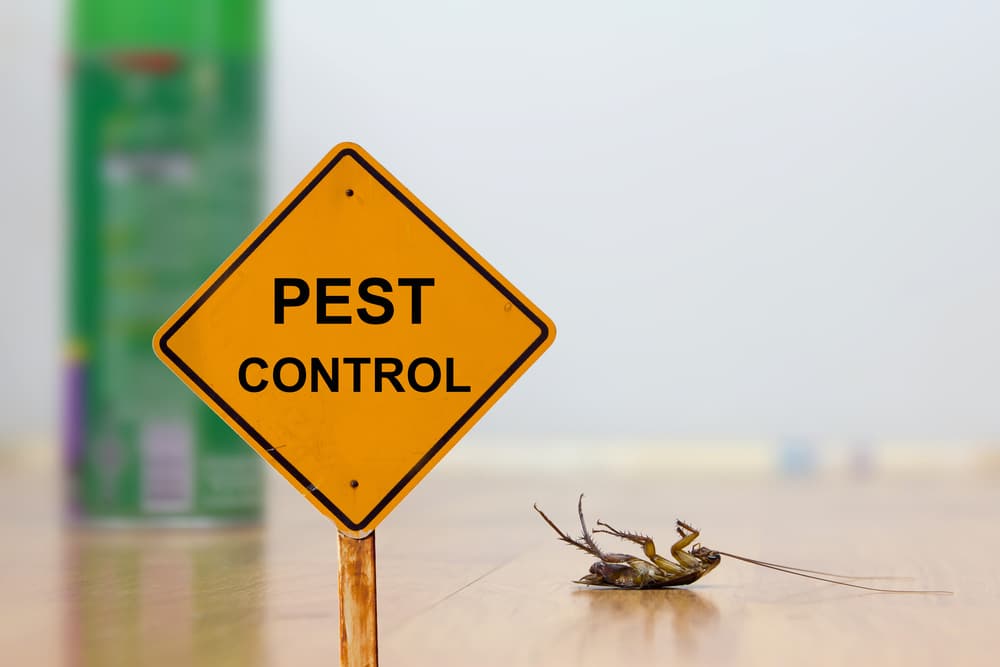 One common mistake that most homeowners make is assuming that their home is pest-free because they clean their homes regularly.
Just because you can't see them, that doesn't mean you don't have a pest problem. Most of these pests live and build their nests in areas that can't be seen with our naked eyes.
Rodents and cockroaches for instance, can fit through small cracks and crevices, and they feed on almost everything. This makes them highly adaptive creatures that can live practically anywhere in your home.
Rats can also chew through wood and concrete, which creates a free passage for other pests to enter your home.
Moths and bedbugs (and cockroaches) meanwhile, can live and lay their eggs in carpets, sofas, and even behind your cabinets!
But the hardest pest to spot is termites.
These devastating creatures are attracted to wood and will cause massive destruction if you don't identify them quick enough (remember that your home insurance doesn't cover termites damage, so you could be forking out your hard-earned money on repairs).
This is why it's important to have pest control services.
These trained technicians will devise specific methods to exterminate, prevent, or create long-term protection for both your property and your family.
Eek! I've read enough! How can I book pest control services?
Our professionals can inspect your home, identify the species of pest you are dealing with, and plan out the right treatment. Send us some photos of the problem and book a site visit.
What determines pest control price?
There are a few determining factors that affect the pricing:
Property size

 and location:

 

The larger your property size, the more time it takes for technicians to treat the affected area.

Type of pest:

Dealing with cockroaches requires different procedures and methods than say, dealing with bees, termites or rodents. In other words, certain pests require more complex methods and may cost more.

Infestation situation:

The extent of the infestation also affects pricing. If you have a serious infestation, experts may require different tools and chemicals to remove.

Frequency of visits:

For heavy infestations, follow-up and multiple visits might be required. Some companies offer many packages that include quarterly, semi-annual or annual visits.


What is the average pest control price per visit in KL Selangor, Malaysia?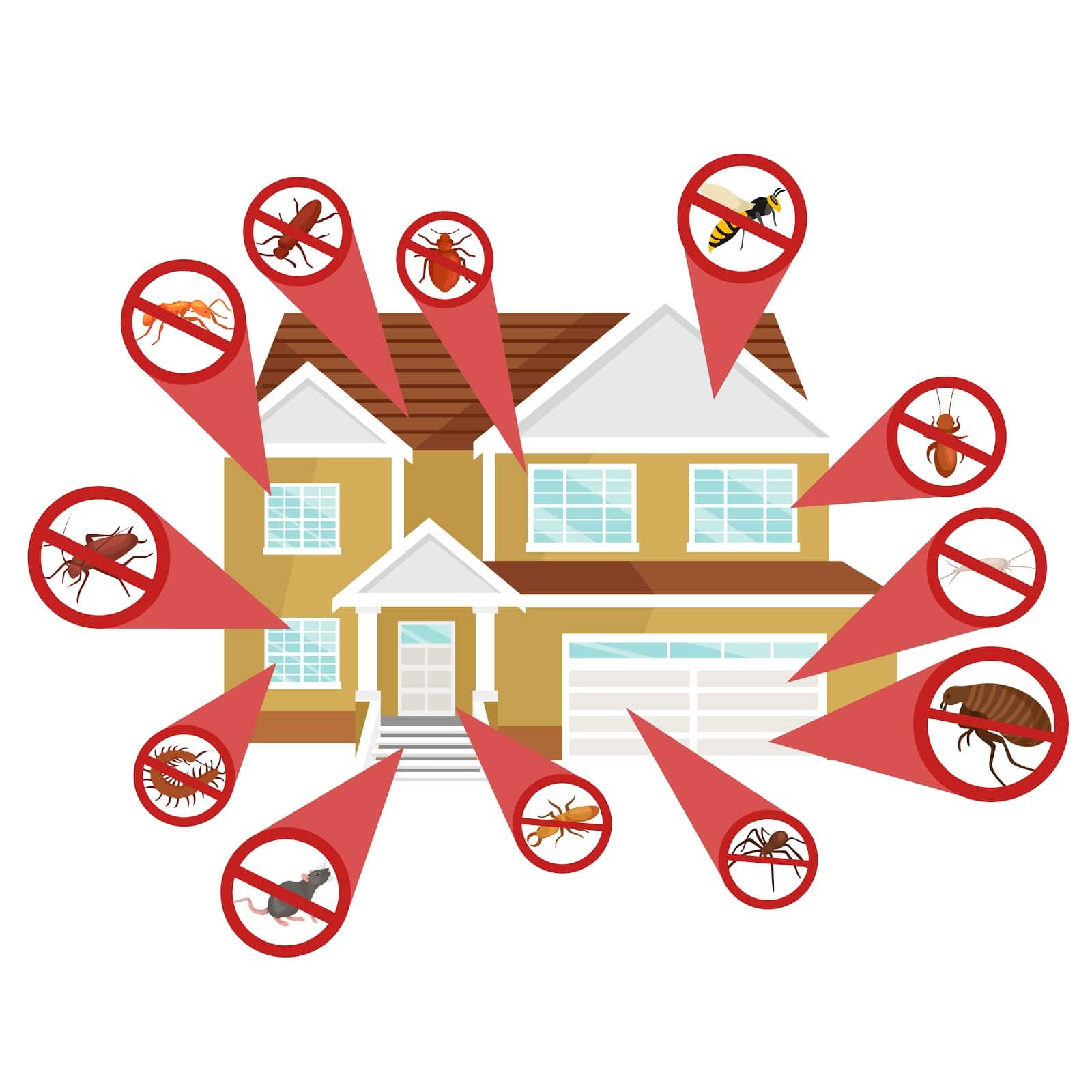 Pest control pricing for cockroaches, mosquitoes and ants:
According to Thomas from BlueLeafs Pest, the average pest control price for treating cockroaches and ants is mainly down to the property size. Experts will place gel baits and disperse pesticide sprays in your home.
Typically, the charges for exterminating cockroaches and ants are as below:
<1,000 sq ft = RM150
<3,000 sq ft = RM180
3,000 – 5,000  sq ft = RM250
Pest control price for rodents:
The price for rodent treatment is usually determined by the affected area. Technicians will come over to inspect your area to determine whether the source is internally or externally before treating your home.
Therefore, depending on the scale of the problem, the average price is usually from RM200-500.
Pest control price for bed bugs:
<999 sq ft = RM450
1000-2999 sq ft = RM500
3000-5000 sq ft = RM650
Termites Control Malaysia:
Thomas also says that termites control treatment typically employs a method known as termite baiting.
Basically, baits will be placed for the termites to feed on them. Infected termites will then bring the bait back to the colony and infect other termites. This process takes about 2-3 months to completely eliminate the nest.
The cost for termite baiting are as below:
1 – 999 sq ft = RM1100
1000 – 1999 sq ft = RM1200
2000 to 2999 sq ft = RM1300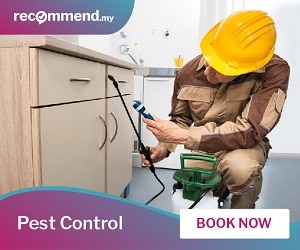 3000 to 3999 sq ft = RM1400
>4000 sq ft = RM1500-5000
Other things to consider before hiring pest control professionals in Malaysia
Apart from the average pest control price quotation, these factors should also be weighed in:
 Customer reviews

: Check the ratings, reviews, and testimonials on their business and Facebook pages to read feedbacks of previous customers. Paying for the cheapest quote doesn't always mean quality service.

 Experience and knowledge:

 Pest control professionals with enough experience or knowledge will be able to provide solutions and answers to your pest problems.

 Correct licensing and certification:

Check all the documentation and ask for a copy of pesticide labels that indicate how the product should be applied.

 Safety measure and products:

It's important that the professional talks to you regarding the treatment options and the chemical they are planning to use in your home.
What to do before, during, and after pest control services
Before the pest control pro arrives:

 Prior to the visit, ensure that nothing is exposed in the open, including food, toys, dishes, clothing and pet bowls. Clean the kitchen cabinets thoroughly, and unplug and cover all kitchen appliances with a plastic cover.
 If the bathroom is part of the affected area, store all your toiletries and basics in a safe place.
 Make sure the house is clean and you know all the locations where the termites or pests are infected.
When the pest control pro arrives:
Identification Check: It is important to check the company ID of the exterminator who is visiting your house.
Inspection: The exterminator will check all the hidden areas and crack locations in your home to detect the entry points of insects, pests and rodents. He may also check the moisture level in your house to detect a problem. After identifying the type of pests and locations, he will report a draft for all the measures that need to be taken.
Treatment discussion: After a thorough examination, the exterminator will then discuss the treatment options they recommend and how the process will go. This is also the great time to ask all the questions you have and the measures you need to take once the service is done.
After the service:
Once the treatment has been done, there are certain precautions need to be taken.
Post service Instructions:

Once the service is done, the technician will guide you with the process done by him, and you will be advised to avoid certain areas until dry.
He will also recommend you with the actions you need to keep in mind for certain days.

Report:

At the end, the technician will give you a report/invoice mentioning what has been done during the visit.

Discuss next visit:

The best way to prevent the further growth of infestation is to have regular visits, you can discuss the quarterly contracts and plan the next visit accordingly.
*Many exterminating pest control comes with certain day guarantee, if your issue arises within that period, it's best to contact them.
How often should you have pest control services?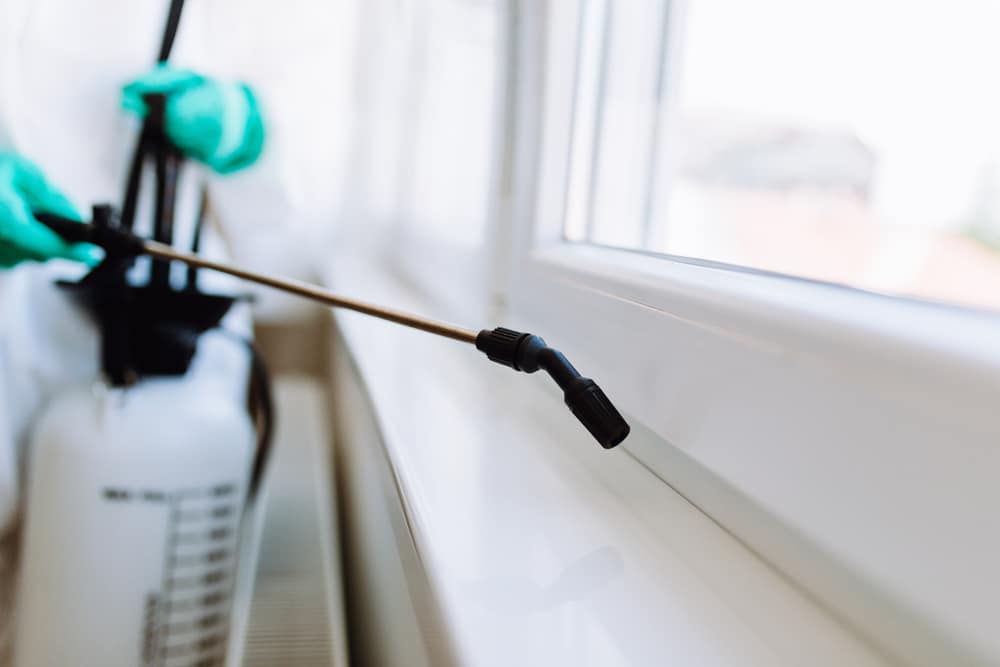 If you have just experienced an infestation and want to ensure that your home is well-protected and prevent pests from coming back, Thomas recommends that you have your house inspected bi-monthly (every two months).
However, other factors also come into play. For instance, if you live close to a pest-infested area (e.g: restaurants and construction sites) you might need more frequent pest treatments.
Similarly, as there is no universal pest-control method, every pest requires a different treatment, and they each have their own warranty period.
Should an infestation occur during the warranty period, repeat treatments will be done.
Remember also that the eggs left behind by these creatures will not be eradicated. So, follow-up treatments are required to pest-proof your home.
For this reason, most pest control services offer packages that are designed to provide you with the right coverage and treatment.
For example, BlueLeafs Pest offers 6 treatments in a year for RM600 if your home is below 2,000 sq ft, and the average pest control price is about RM720 – RM1000 for homes above 2,000 sq ft.
Need pest control service?
Book the best pest control pros in your area when you submit your requirements on Recommend.my - Malaysia's #1 home improvement site.
Watch: 10 Ways to Get Rid of Spiders, Ants, Bugs and Bees In Your Home