It is not hard to see why Malaysians love to create a Scandinavian interior design for their homes.
The open spaciousness; the wooden elements blending effortlessly with nature; the sunlight bouncing off light-coloured walls and floors; all these elements create a bright and airy freshness that makes you feel calm and relaxed.
The Scandinavian style is much sought after due to its simplistic nature. By keeping most things minimal, it reflects the modernist ideology of form following function, and offers lots of practicality with elegant pieces of statement furniture.
How did the Scandinavian style come about?
The lifestyle of the Nordic people ultimately shaped the Scandinavian style that we see today. That's why Scandinavian interior design is sometimes known as Nordic design.
Emerging around the 1950s in the Nordic countries (including Denmark, Finland, Iceland, Norway and Sweden), it is part of a modernism movement where designers wanted to make design accessible to the general public.
As such, designers emphasised on functionality, preferring a clean, minimalistic approach, and shunning away from ornate intricacies and embracing simplistic elegance.
As most Nordic people lived in small houses and stayed indoors for extended periods of time due to the long, harsh winters in the Nordic regions, adopting this practical style was an answer to their needs.
Is Scandinavian design common in Malaysia?
It certainly is. In many ways, Scandinavian interior design is very suitable for Malaysian homes.
Scandinavian design is very compact, functional and practical; perfect for Malaysian homes that are shrinking in size.
As property prices rise and space is turning limited, the practical yet sophisticated forms of the style keeps our little dwellings clutter-free whilst maintaining the graceful, cosy aesthetics of a home.
With designs that are showcased in such simplistic forms, it is able to blend into almost any household without awkwardness. Visit any Scandinavian furniture store in Malaysia, and you will find pieces that blend seamlessly into most modern homes, so you don't need to switch out your existing furniture. This gives people the freedom to incorporate their own style and personality.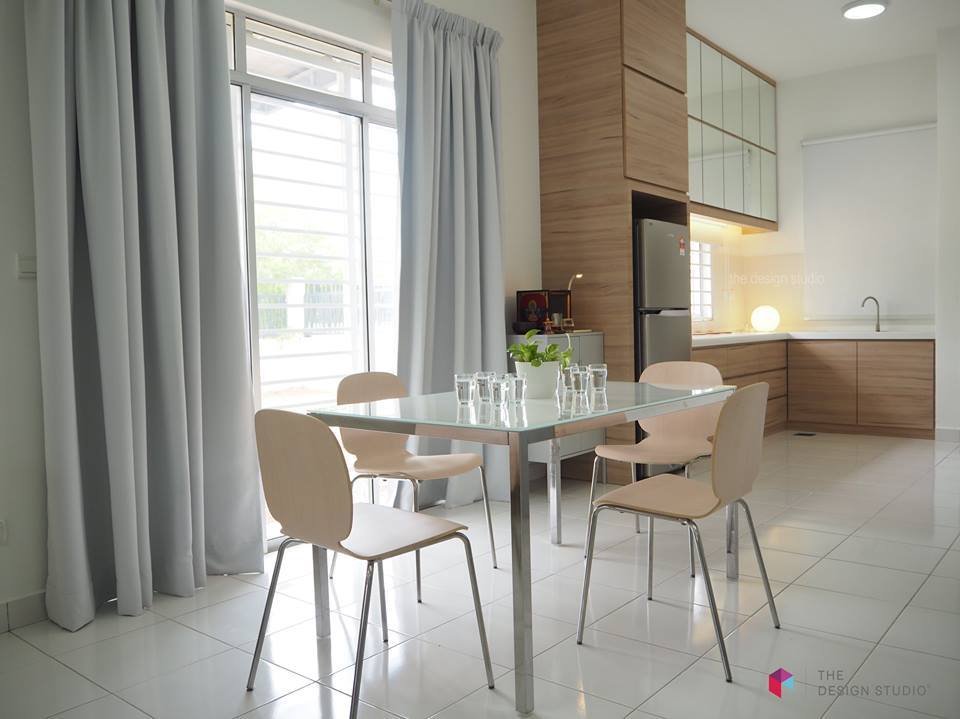 Need help designing your home?
Recommend.my is the place to find the top home improvement specialists in Malaysia. With close to 10,000 professionals listed, you're sure to connect with the right company to create your Scandinavian interior design!
To get started, tell us about more about your interior design project and we will find suitable pros to respond to schedule an on-site visit within a few hours.
What makes a space look like a Scandinavian interior design?
While Scandinavian design isn't limited to just a single look, there are a few elements that defines this unique Nordic style.
1. Minimalistic clean lines
Clean, straightforward lines is one of the main key elements in Scandinavian designs.
As the style places a lot of emphasis on function, designs are usually kept to its core minimal forms, preferring simple, solid pieces of furniture to avoid unnecessary chaos.
You won't find many Scandinavian furniture pieces with lots of ornaments. Instead, all pieces are kept simple and compact, so they take up very little unnecessary space.
Do you recognise the stool above? No it's not an IKEA Frosta Stool that sells for RM12. Instead, it is a stool designed by Nordic designer Alvar Aalto in the 1930s. This iconic stool has spawned numerous imitations and adaptations, and is a quintessential example of the clean lines of Scandinavian furniture design. The bent L-legs allow it to be stackable.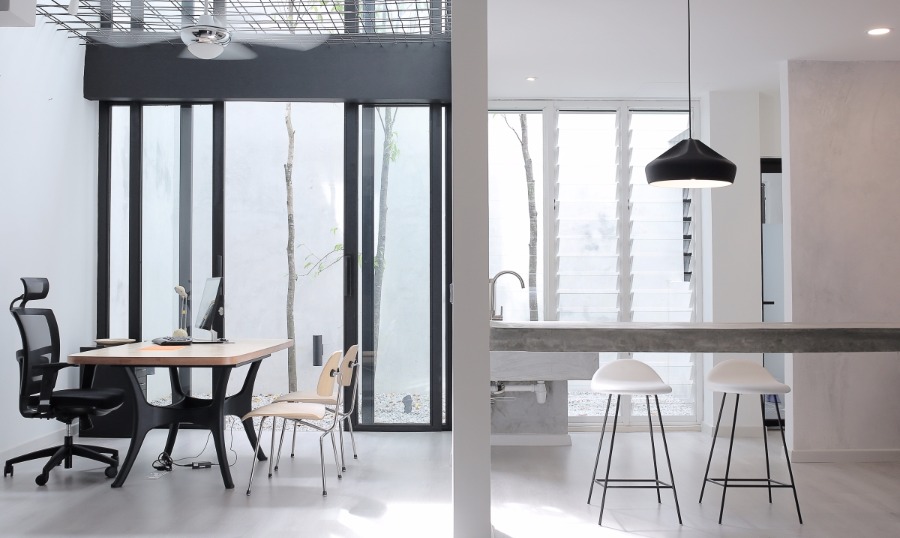 2. Simple, muted colours
Such as its minimalistic forms, the colour palette is often kept light and simple.
Start with a cool white, beige or gray base for your walls and ceiling as it opens up the space, bouncing off light in the process to keep the space bright and well-lit, exuding an airy vibe throughout. You can even redo your flooring to use light wood.
Layer the space with touches of cool, muted neutral shades, ranging from light to dark tones to create depth, preventing the interior from looking dull and bland.
Then, fill in the details with splashes of colour, such as picking out a yellow couch, or having a blue cabinet. You could even throw in red if you are feeling bold.
Colour pieces adds personality and puts focus to key elements. However, one tip to bear in mind is to keep colours in blocks to avoid muddling the interior.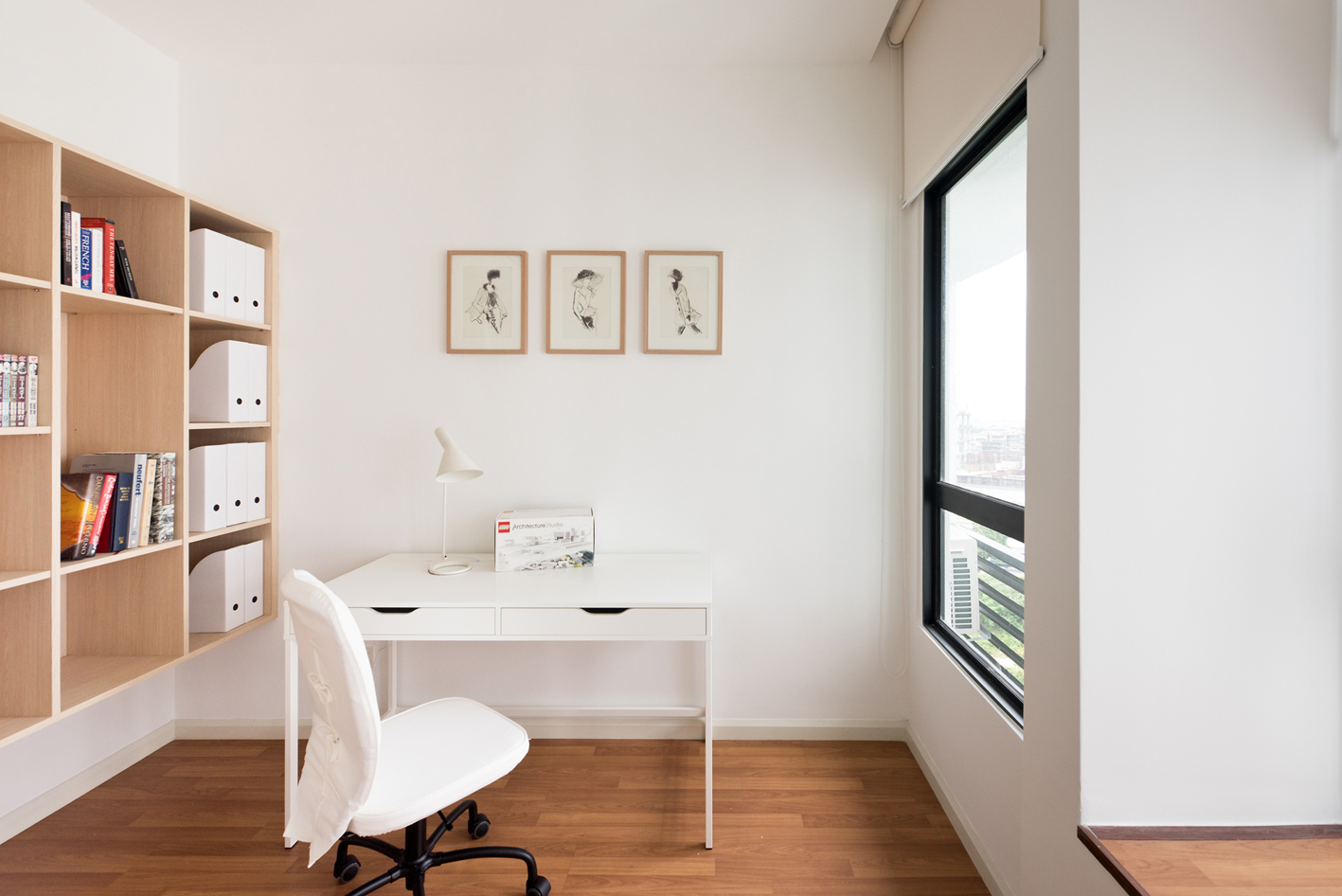 3. Natural elements brought indoors
The Nordics love their outdoors. This translates into incorporating natural elements into their interior to bring them closer to the great outdoors.
Wood is one of the most widely used natural elements as it brings in a warm hue into the otherwise cool toned space. The rustic wood and textured grains brings a raw, natural appearance, effortlessly turning the interior into a cosy living space.
Choose light-coloured wood with cool undertones such as ash or pine to keep in line with the overall cool vibe, throwing in some plants to enhance the nature elements and bring life in your home.
4. Light, lots of it
The fact that the Scandinavians love their daylight is largely due to the fact that their countries are subjected to short days and long nights. Hence, most Scandinavian interiors typically sport large windows to maximise the light radiating through their homes, achieving a bright and welcoming space.
Malaysian properties are doing the same thing. Most new high-rise developments include huge bay windows that extend from floor to ceiling. These can be found in the master bedroom and living rooms (regardless of whether they are directly facing the afternoon sun or not!)
If your home includes these large windows, you will need to add curtains or blinds to shield from the sun. Or, if you have the cash to spare, invest in insulated glass panels with UV protection to block out the heat.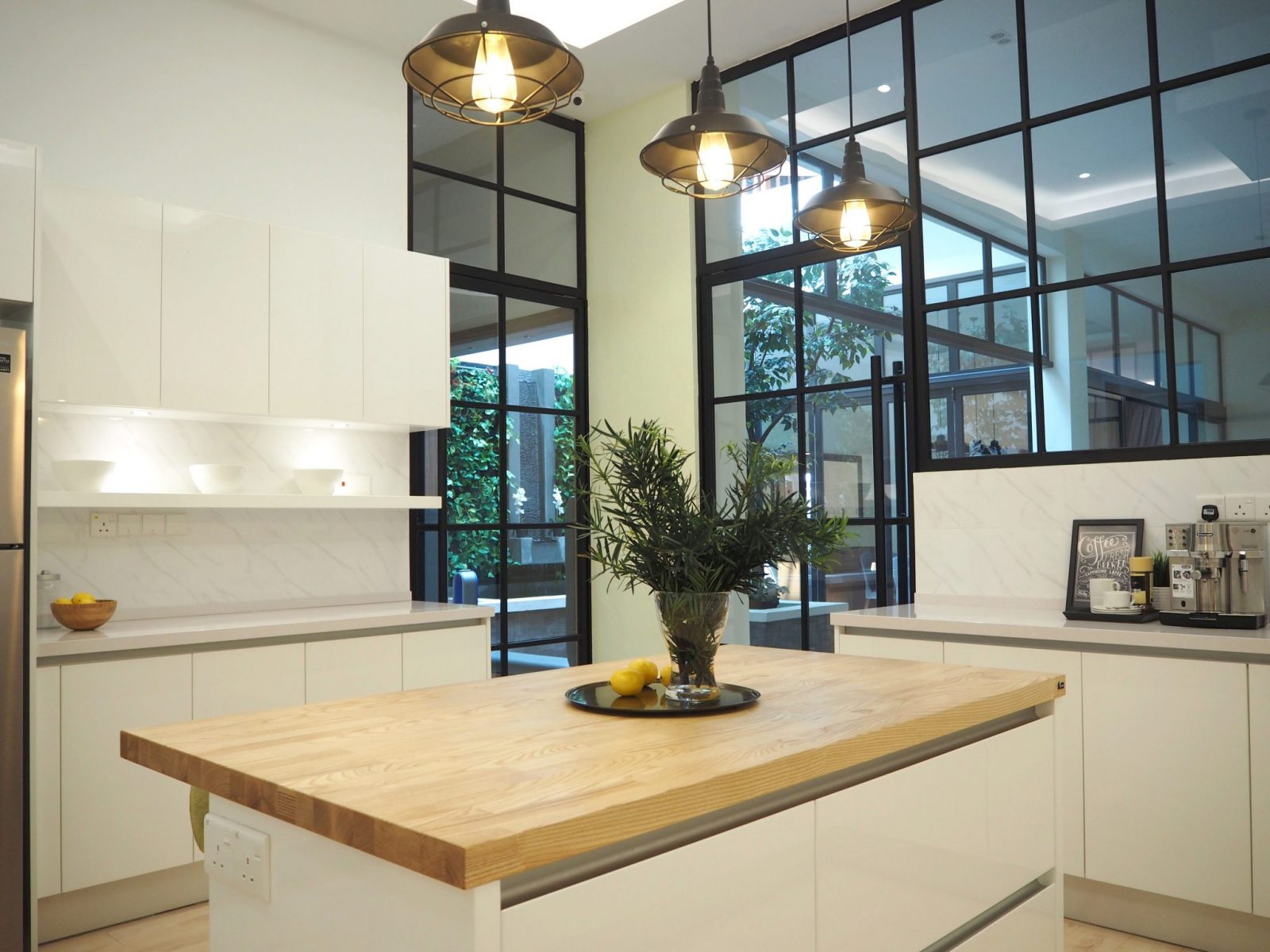 5. Texturize your space
As colours in Scandinavian room designs are usually light, neutral and muted, textures are a great subtle way to bring life to a space without turning it into a mess.
Natural textures, wall claddings, painted brick walls, and textiles are all great ways to look into to decorate your space. And while you would never find wall-to-wall carpeting in Scandinavian designs, a well-placed rug or floor mat can help soften the interior.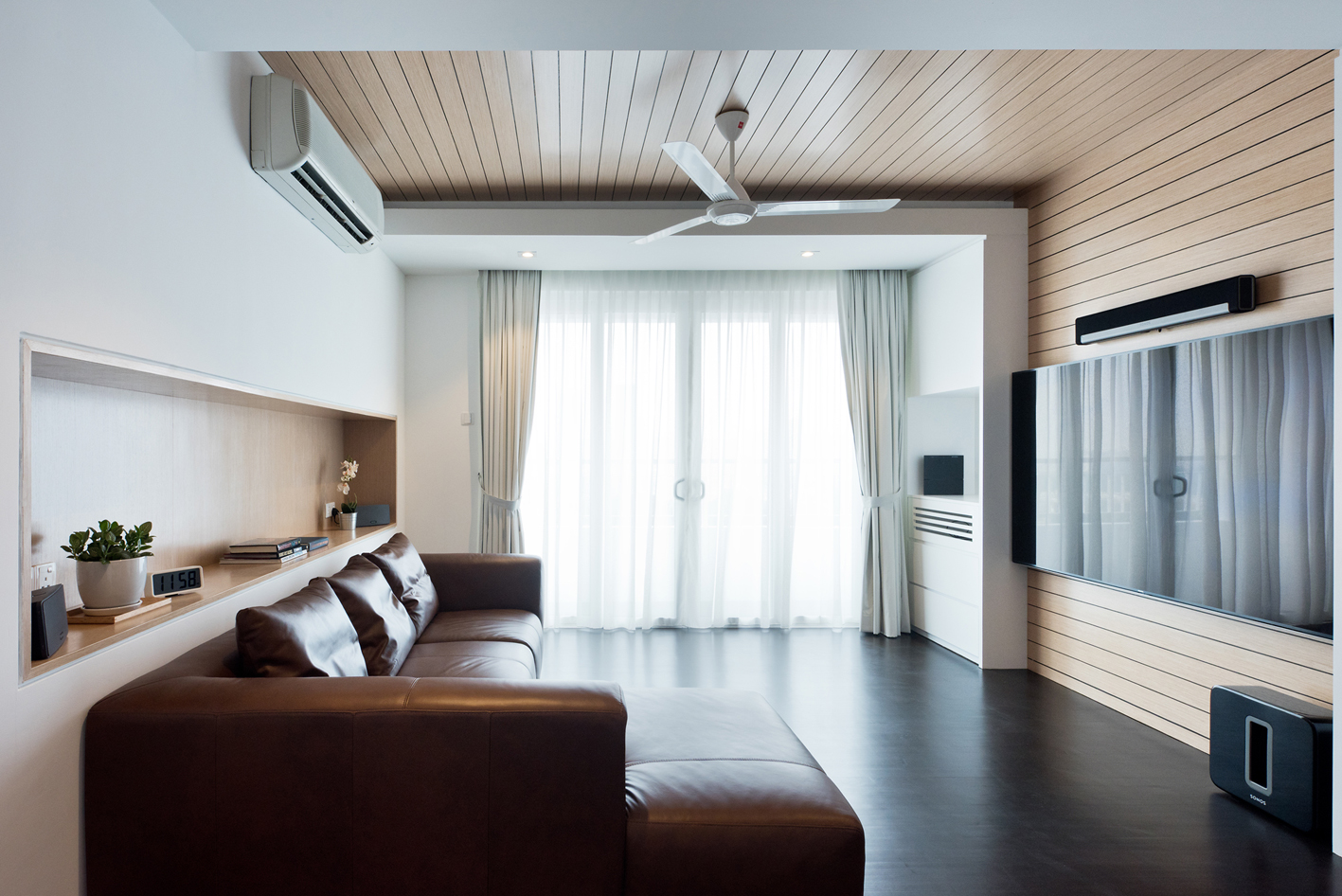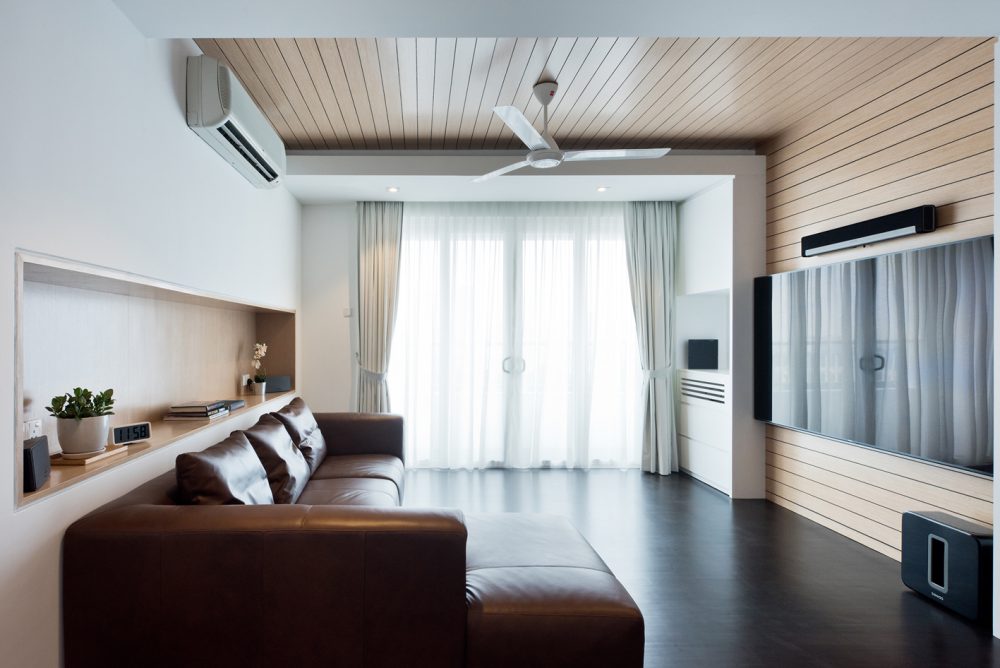 6. Accessorise but don't clutter
While bare walls are often seen as ideal, it does not mean that you have to ward off all decorations. A certain amount of clutter is, after all, what brings a home alive.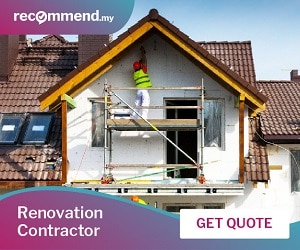 Many Scandinavian furniture are designed as art pieces itself, making them practical yet beautiful statement pieces, while simple accent walls or décor pieces are great to bring a 'lived in' appeal to the space.
If you prefer to keep things minimal, make use of functional items such as books, wicker baskets or blankets that could serve as both a useful item and a decorative element.
To give your living room or bedroom a "Nordic winter" feel, you can add some scented candles to simulate a fireplace, whilst filling your space with delectable scents in the process.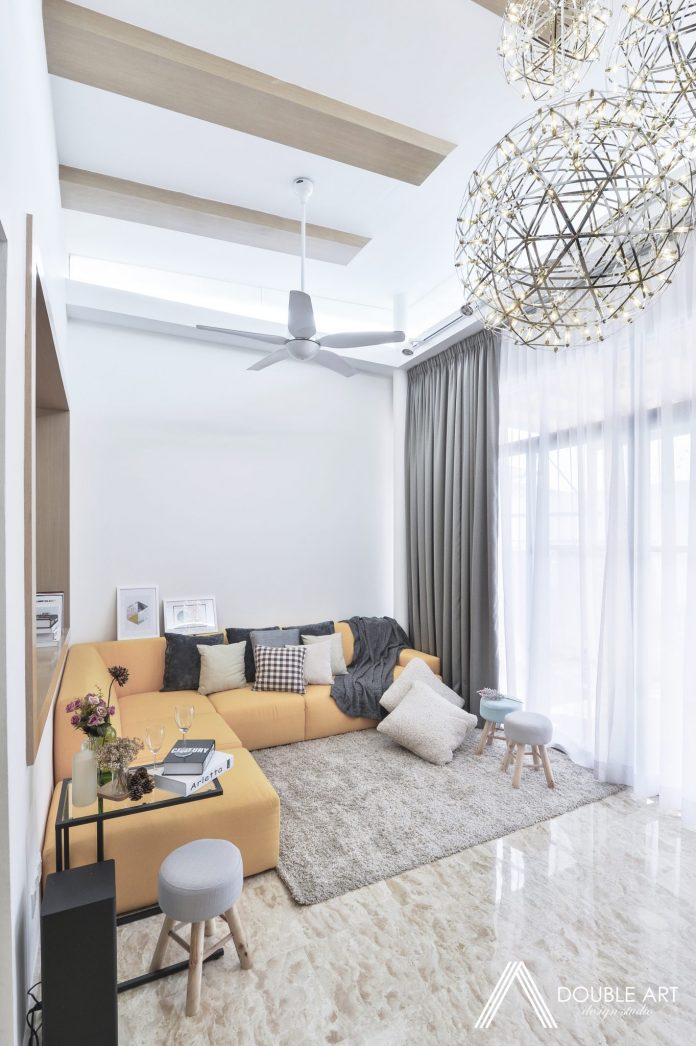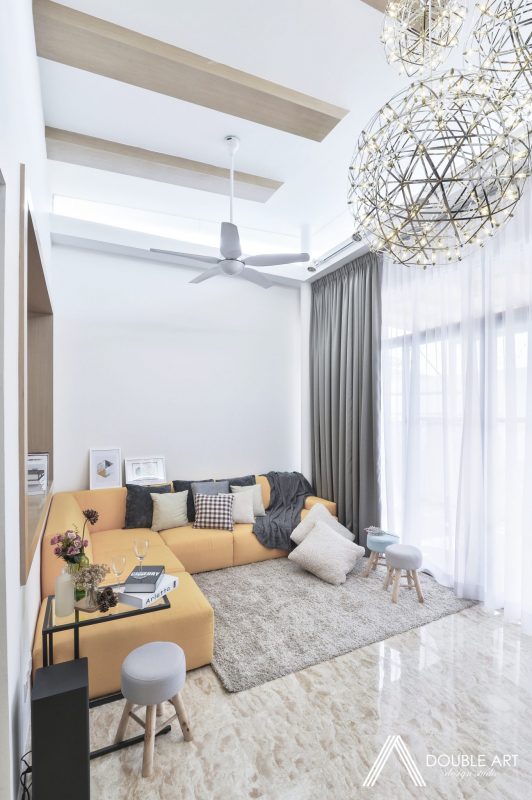 Where to buy Scandinavian furniture in Malaysia?
Needless to say, one of the most commonly visited place for functional, budget friendly Scandinavian furniture and Scandinavian home decor is none other than Swedish furniture giant IKEA.
Currently with 2 outlets in Malaysia and more scheduled to open soon, it offers some of the widest range of Scandinavian home furniture and décor that are practical and versatile, ranging from different price points to suit your needs. It is no wonder the place is constantly packed with shoppers!
Alternatively, if IKEA is a little too mainstream for your taste, you can opt to look at other brands such as NestNordic (in Oval Damansara and Penang), Joy Design Studio (Shah Alam and Bangsar), and Smuk Living (Solaris Dutamas) for your dose of unique quality designer pieces. However, these may come at a slightly more premium price tag.
What if I need a more "complete" Scandinavian interior design? Loose furniture and accessories can only get me so far
It's very tempting and inspiring to look at the Scandinavian furniture designs in the IKEA catalogue and go, "if I bought all those pieces, my home would look exactly like that!"
And it's true, there are many home owners in Malaysia who went the full IKEA DIY route, and created a beautiful home.
But, how many of us have felt a little disappointed after we spent all that time and money, only to get a space that didn't "feel right"?
The problem is, sometimes our homes contains elements that need to be removed, or re-positioned. For example, a wall that's in the way, or an existing ceiling with ornate cornices. And to redesign those, you need the help of an interior designer or renovation contractor.
If you are still a little lost on how to achieve your ultimate Scandinavian dream home, perhaps consider hiring a designer specialising in Scandinavian interior design to get professional advice and find out what is most suitable for your lifestyle.
How can an interior design help you get the Scandinavian look?
An interior designer or renovation firm that specialises in Scandinavian style can look at the bigger picture, and make the space work for your family. For example: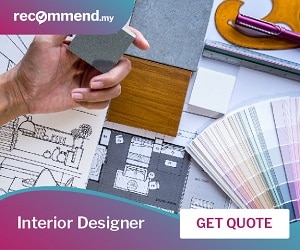 Expand the kitchen
If you are a frequent cook in the kitchen, or use it for entertaining guests, you can add a kitchen island, or hack down a wall to join up the dining room and the kitchen. But, if you only use the kitchen to make roti kaya and telur, they can even repurpose some of that space with built-in cabinets to store all your belongings from the rest of the house.
Change the flooring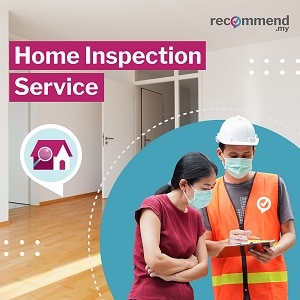 One of the key design elements of a Scandinavian home is a light or muted base. Changing the flooring to a white or pine colour is a great way to achieve this. If you don't want to break up your existing flooring, you can lay the new flooring on top.
Space planning
Will the space need to accommodate kids soon? Or, do you plan to move into a new place and rent this out later on? Even though the Scandinavian style is very clean and compact, you may need lots of storage such as custom-built cabinets and wardrobes to hide the clutter to achieve the clean minimalist look.
A well-designed space can also improve your home's resale value.
Find the best interior designers in Malaysia at Recommend.my
Need help designing your home?
Recommend.my is the place to find the top home improvement specialists in Malaysia. With close to 10,000 professionals listed, you're sure to connect with the right company to create your Scandinavian interior design!
To get started, tell us about more about your interior design project and we will find suitable pros to respond to schedule an on-site visit within a few hours.