Malaysians are very much aware about the health impacts of air pollution (the haze) and water pollution. Now, we can add one more health hazard to the list; Malaysian traffic noise pollution.
New research from the UK has found that traffic noise could shorten your life and cause a stroke. So if your house is near a highway like the NKVE, what can you do about it?
According to The Independent:
Those surrounded by daytime traffic noise louder than 60 decibels (dB) were found to be 4 per cent more likely die to than those who only experienced noise levels of 55dB, which equates to the noise of a loud conversation.
In case you were wondering, the noise level on Jalan Pudu was recorded at 65 dB in 2014, 10dB higher than WHO's recommended threshold for health.
In the UK study, scientist Jaana Halonen explained that constant loud traffic noises can cause a person's blood pressure to increase (not to mention result in some serious sleep deprivation). All these may lead to artery problems and heart diseases. Traffic noises can also lead to cognitive impairment in children and tinnitus.
Keep the noise pollution out
Fortunately, there are ways to effectively reduce external noise levels inside your home. Some require a bit of renovation, and others a bit of interior design and furnishings. Here are the top five home improvements for a quieter home:
1. Build a fence
If you are living in a landed property, a good home improvement contractor can help build you a wall that is thick enough to block out the unwanted noise. As sound waves are reflected by opaque objects, the more solid the wall or fence is, the more noise can be reflected out.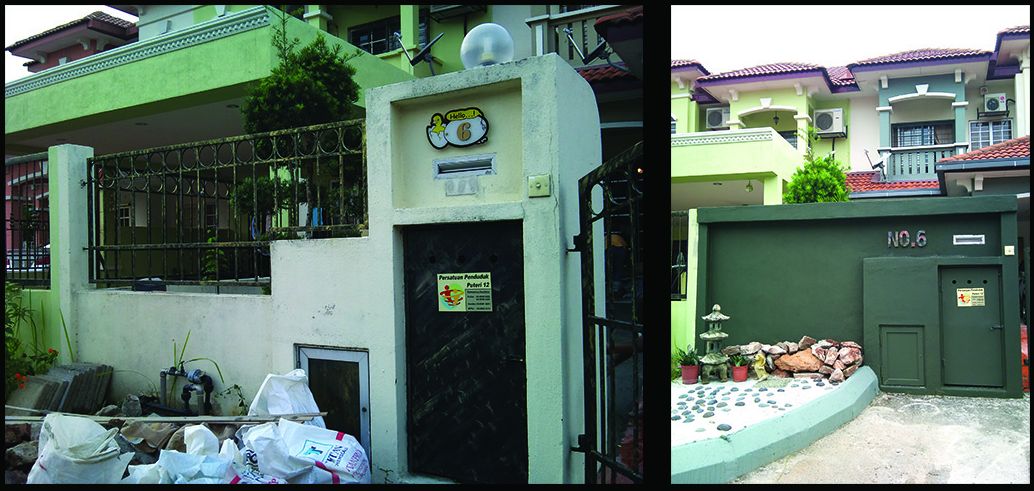 Above: Fortifying the front wall, by Renovation Equal, Puchong
2. Seal your gaps
Noise is able to travel through even the slightest gaps in your home, particularly around windows and doors. Switch to solid wood or solid core doors to block noise, and double-glazed windows to seal out external sounds.
Above: Solid doors and well-sealed sliding glass doors help keep the noise out. By Iiko Concept, Seri Kembangan
3. Drown out the noise
Known as "white noise", the sound of running water can help drown out outside noise and also creates a calming environment.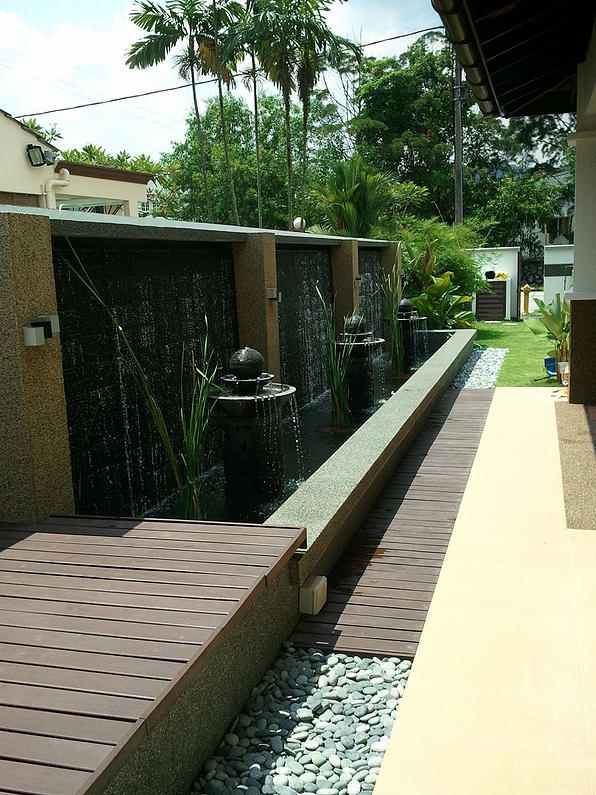 Above: Water feature by Homework Renovators in Mutiara Damansara 
4. Dampen interior acoustics
A few home improvement steps can be taken to quiet down interior noises. Drywalls, wallpaper, carpeting and even artwork help block the noise travelling between rooms.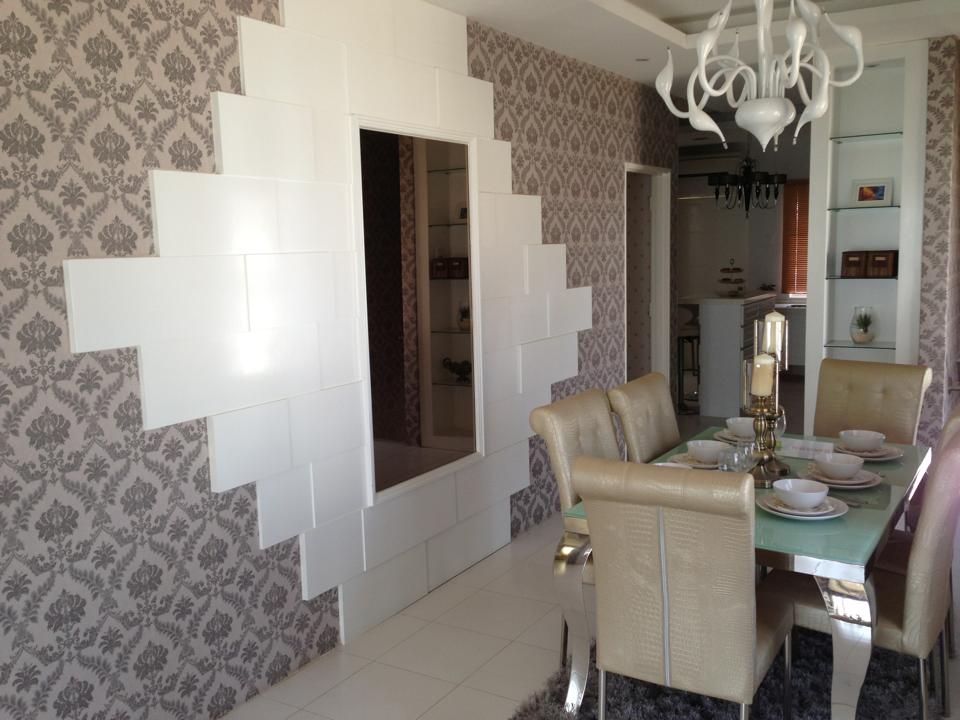 Above: Carpeting and wallpaper help muffle interior echo. By Mast Construction, Puchong
5. Curtain up
Heavy curtains are ideal to absorb sounds. There are even special "TV room" curtains that are designed for home theater speakers, but also work great at stopping outside noises. Choose thicker and longer curtains for the best sound absorption, and combine it with day curtains to really deaden the acoustics.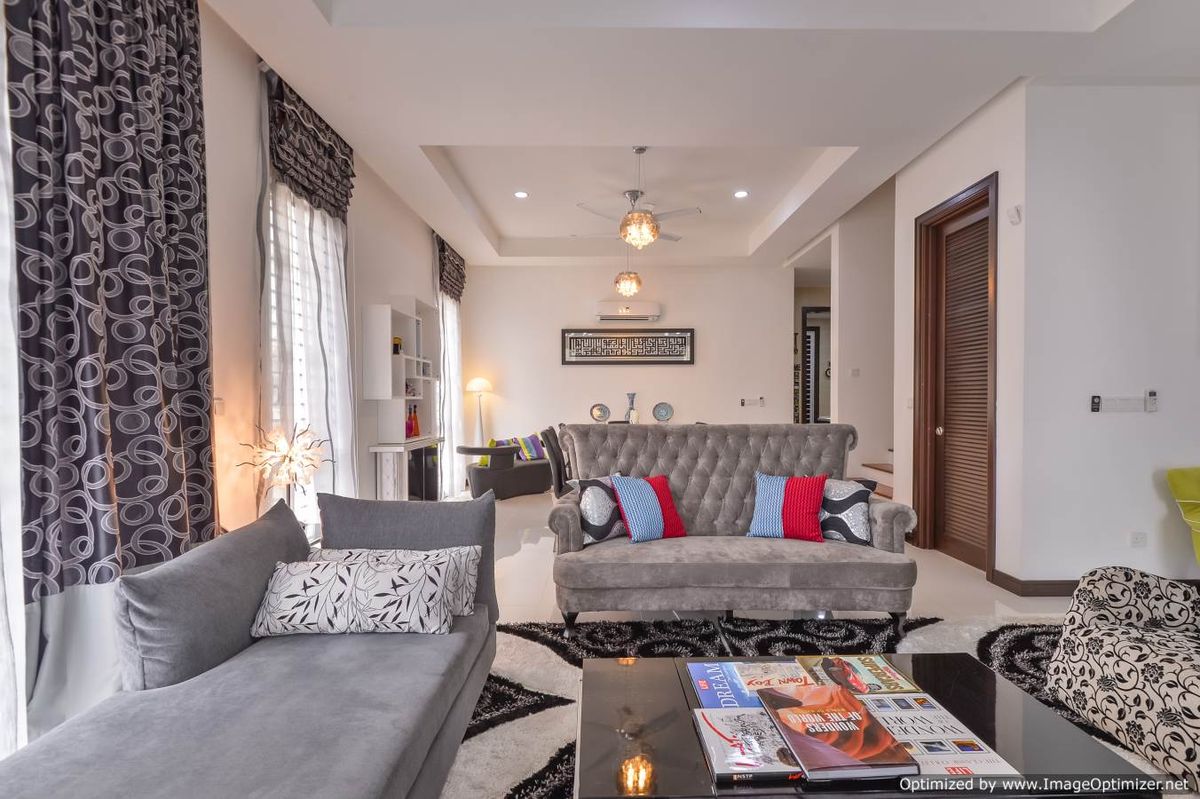 Above: Curtains absorb noise pollution coming from the road outside. By ID Industries, Sungai Buloh
Need home improvement or renovations?

Recommend.my lists hundreds of recommended home improvement contractors in Malaysia.
We have listings for renovation contractors, curtain and blinds specialists, wallpaper suppliers, interior designers, and more.
Fill in your requirements and we will find recommended professionals to respond, with reviews, prices and portfolio.