Home renovation projects, both on a small and large scale, are beneficial to your interiors in more ways than one.
Whether you're revamping a couple of rooms or experiencing a total home remodel, your home will feel uniquely different, refreshed and renewed.
Making upgrades to your home design, size or building materials can make a distinctive difference to increase resale value for your property when it's time to sell your home.
Although renovation projects can be stressful, seeking help from proper budgeting and planning ahead with a good contractor network can take the stress out of your renovation projects in no time.
Here is a list of renovation projects under RM55,000 in Malaysia to spark some inspiration for your own home.
Stunning Airbnb SoHo Home Unit in Jalan Ampang
Once plagued with absent walls and rooms, this spacious loft is now stylish, sophisticated and full of vigour to accommodate families or couples during their short-term stay. After undergoing an interior overhaul, this completed SoHo unit strikes modern luxury at its finest. Transformed for less than RM50k, the unit features an expansive living room that is visually pleasing with cosy and moody hues. You can read here for more.
House Renovation Cost: RM33,748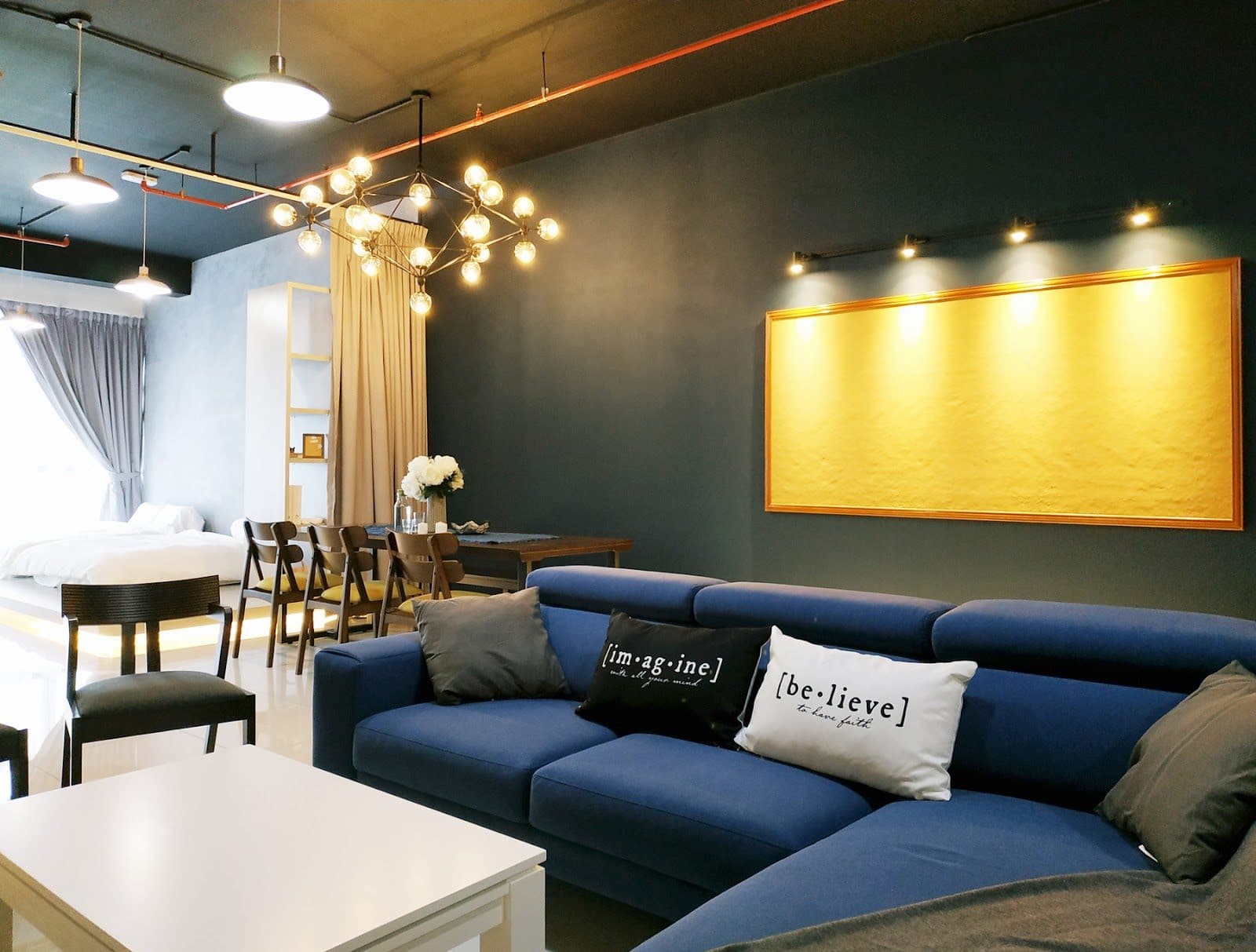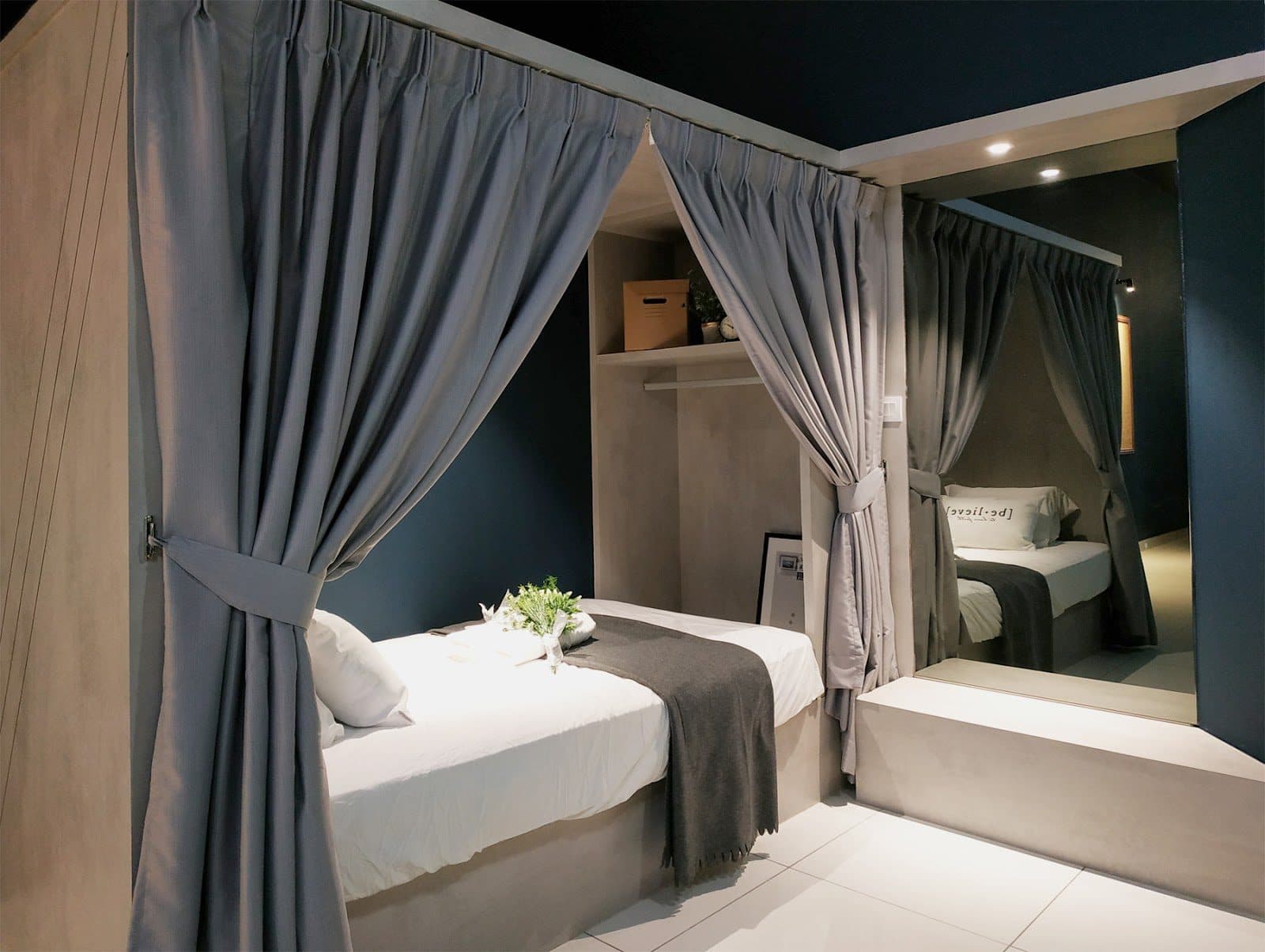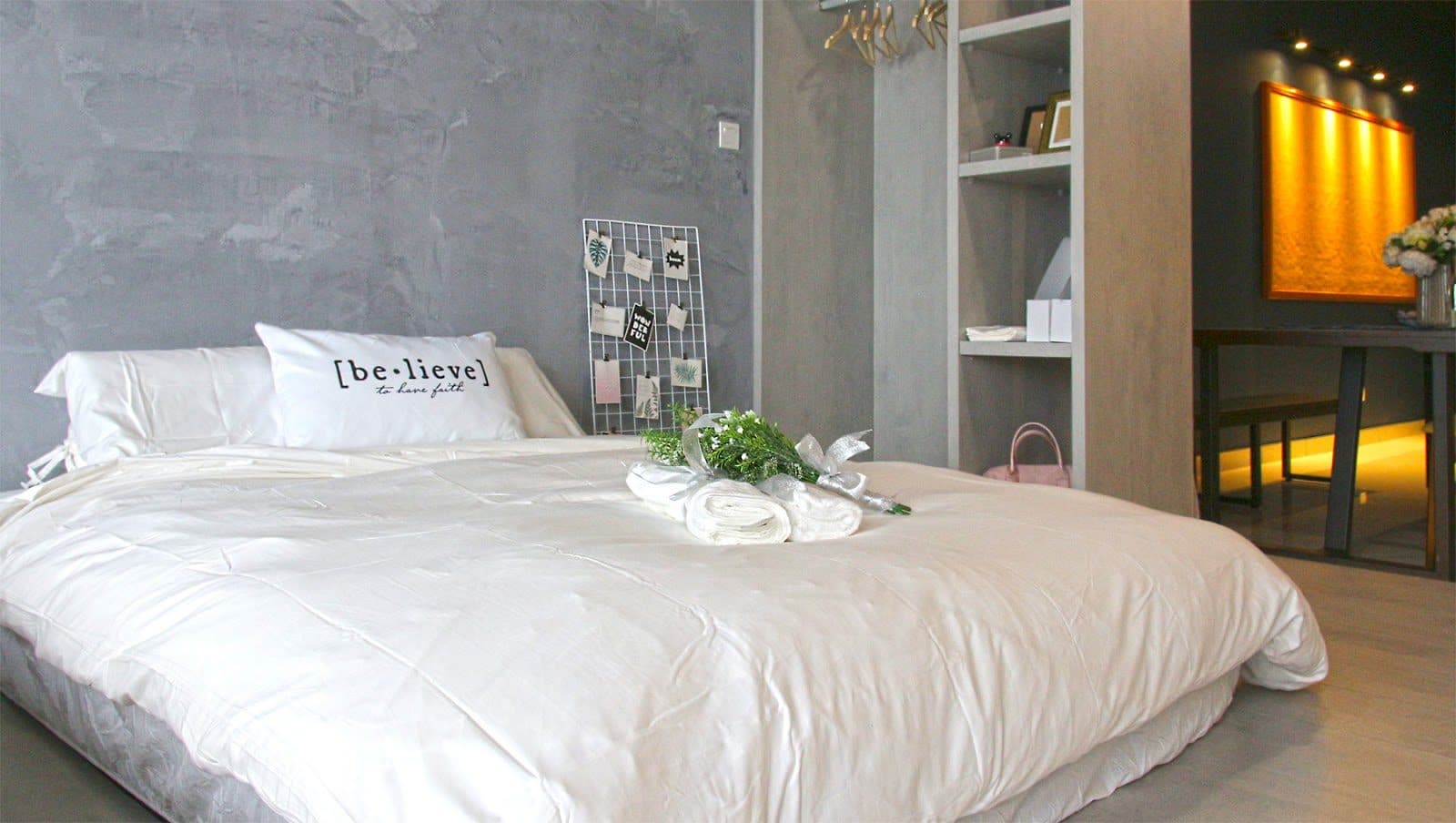 Project by: R.Works
2-Bedroom Apartment Renovation Cost at South View Serviced Apartments, Bangsar South
This 648 sq ft apartment in Bangsar South packs a punch with its built-in kitchen cabinets, TV console and sliding wardrobe to maximise every available space in this studio apartment. The unique honeycomb mirrors set as a focal point between the living room and kitchen while the textured wall background creates depth and personalises the overall home design.
House Renovation Cost: RM35,000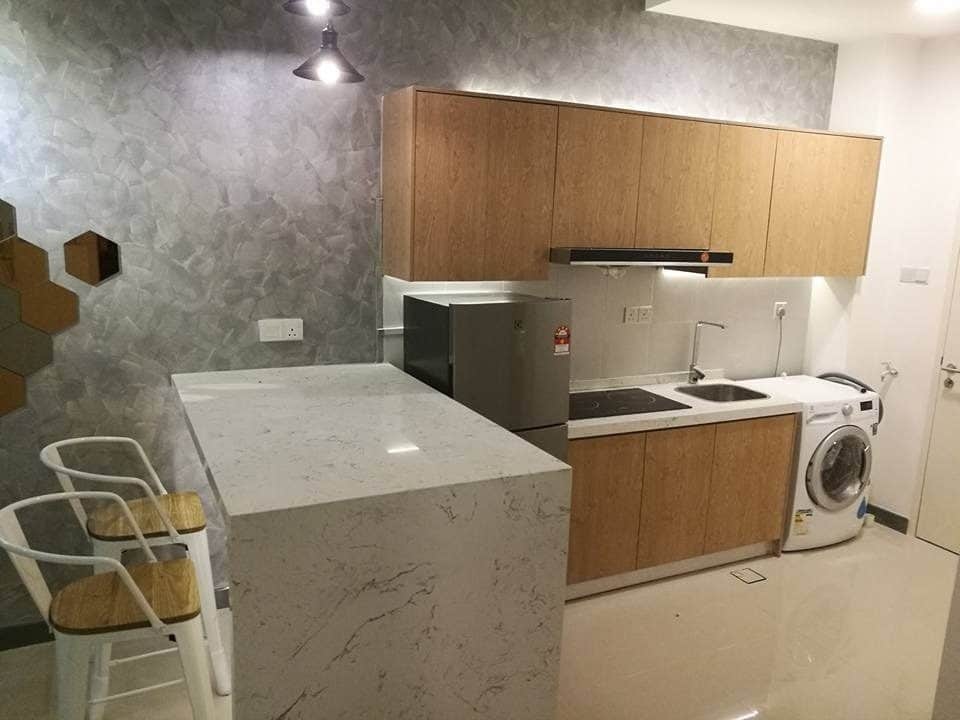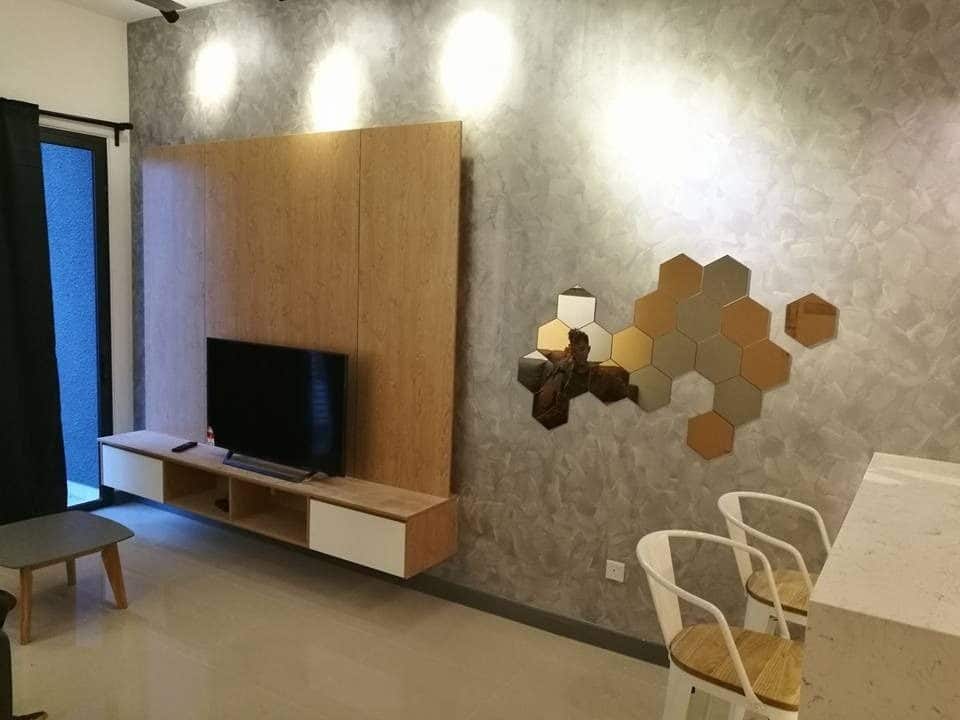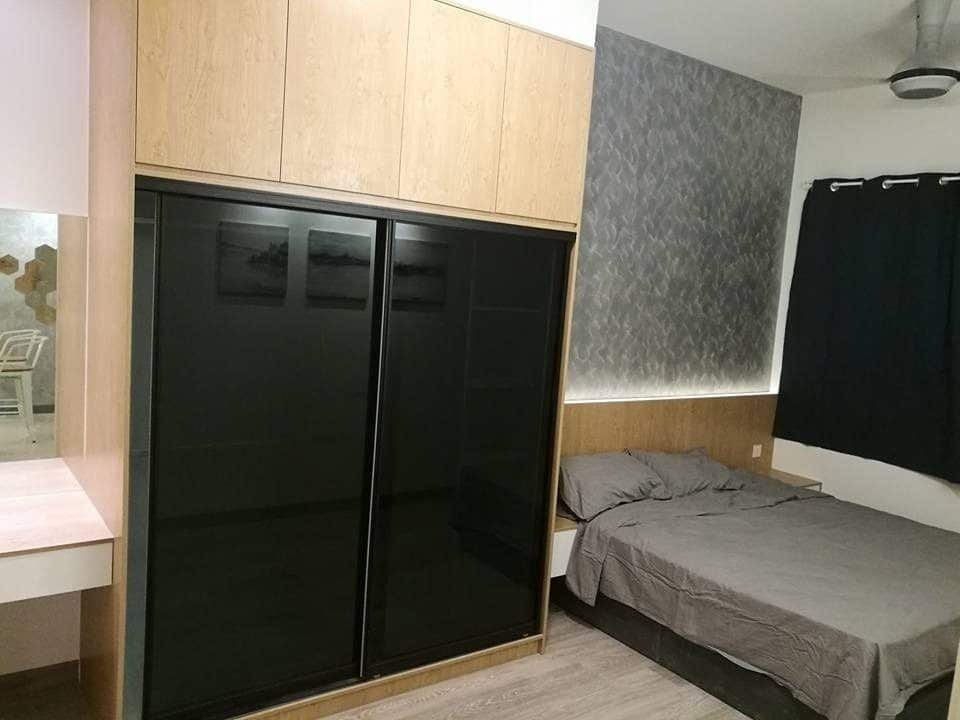 Project by: Lebeau Interiors. Get quote from this contractor
2-Bedroom Stylish RUMAWIP home in Setapak, KL
Built for the modern family, this completed show unit was transformed under RM50k featuring a spacious living room layout that is visually pleasing complemented by bright, eye-popping hues of yellow and blue. Read the full article to learn more about how you can achieve this interior with minimal effort.
House Renovation Cost: RM50,000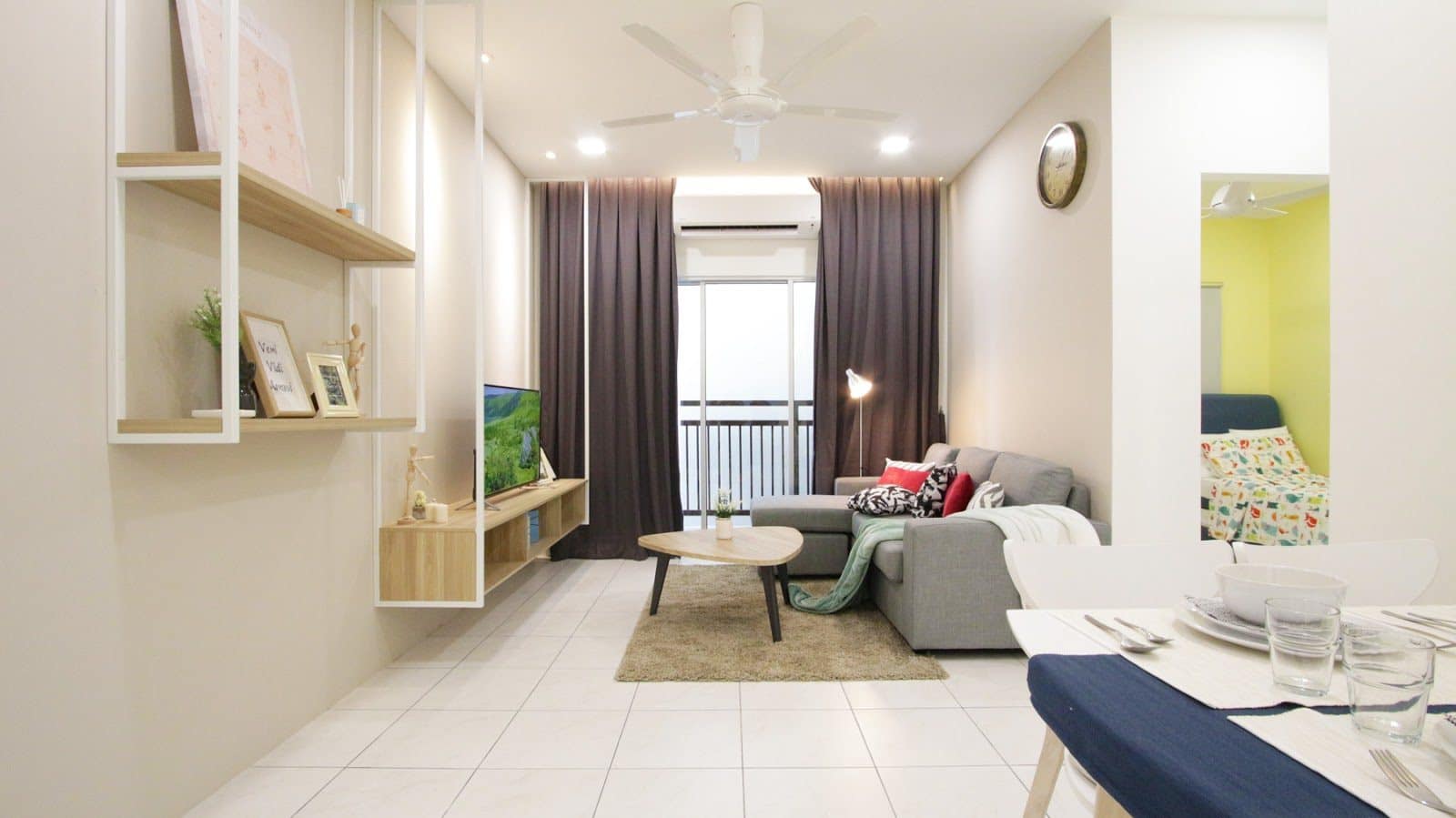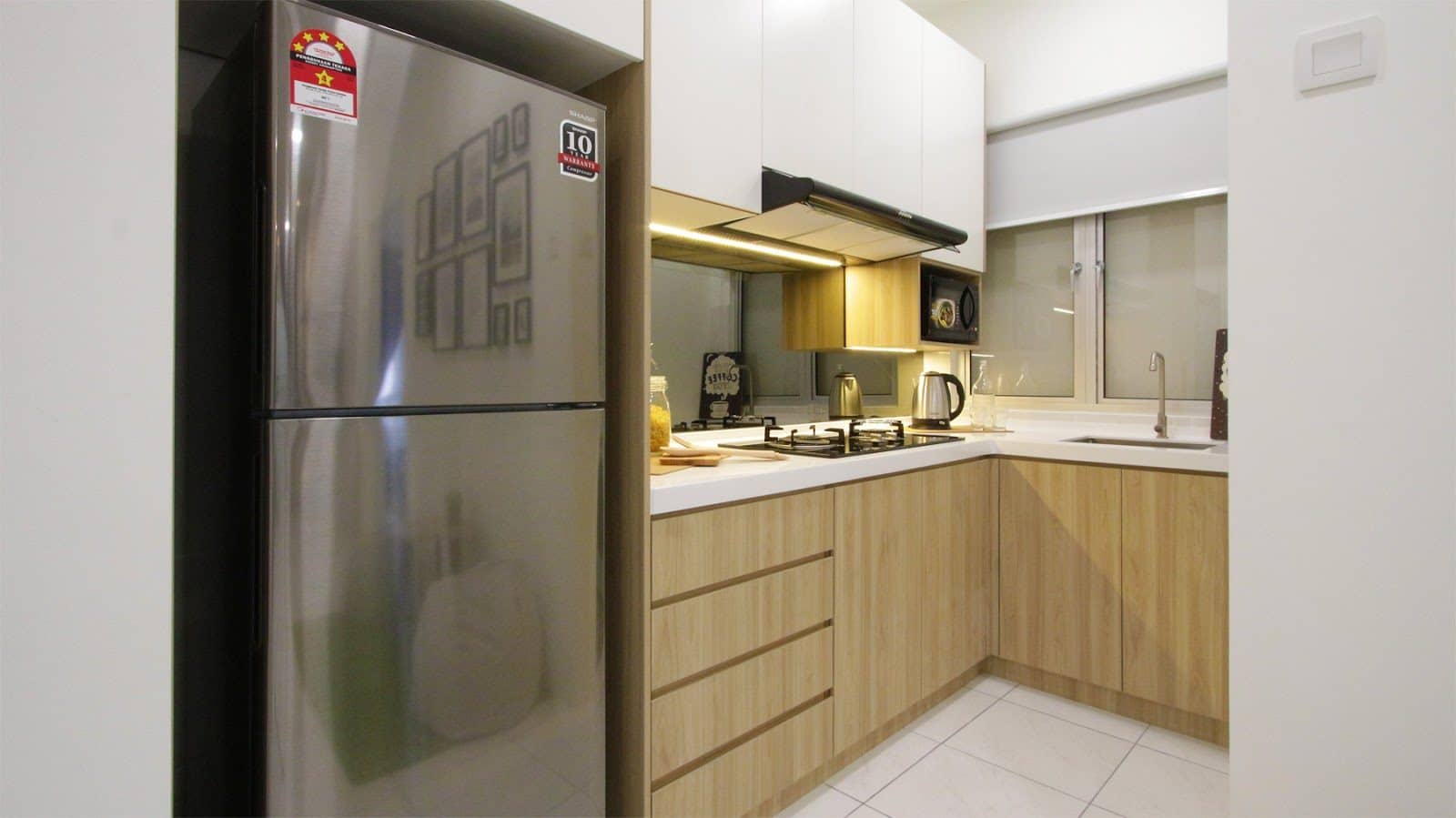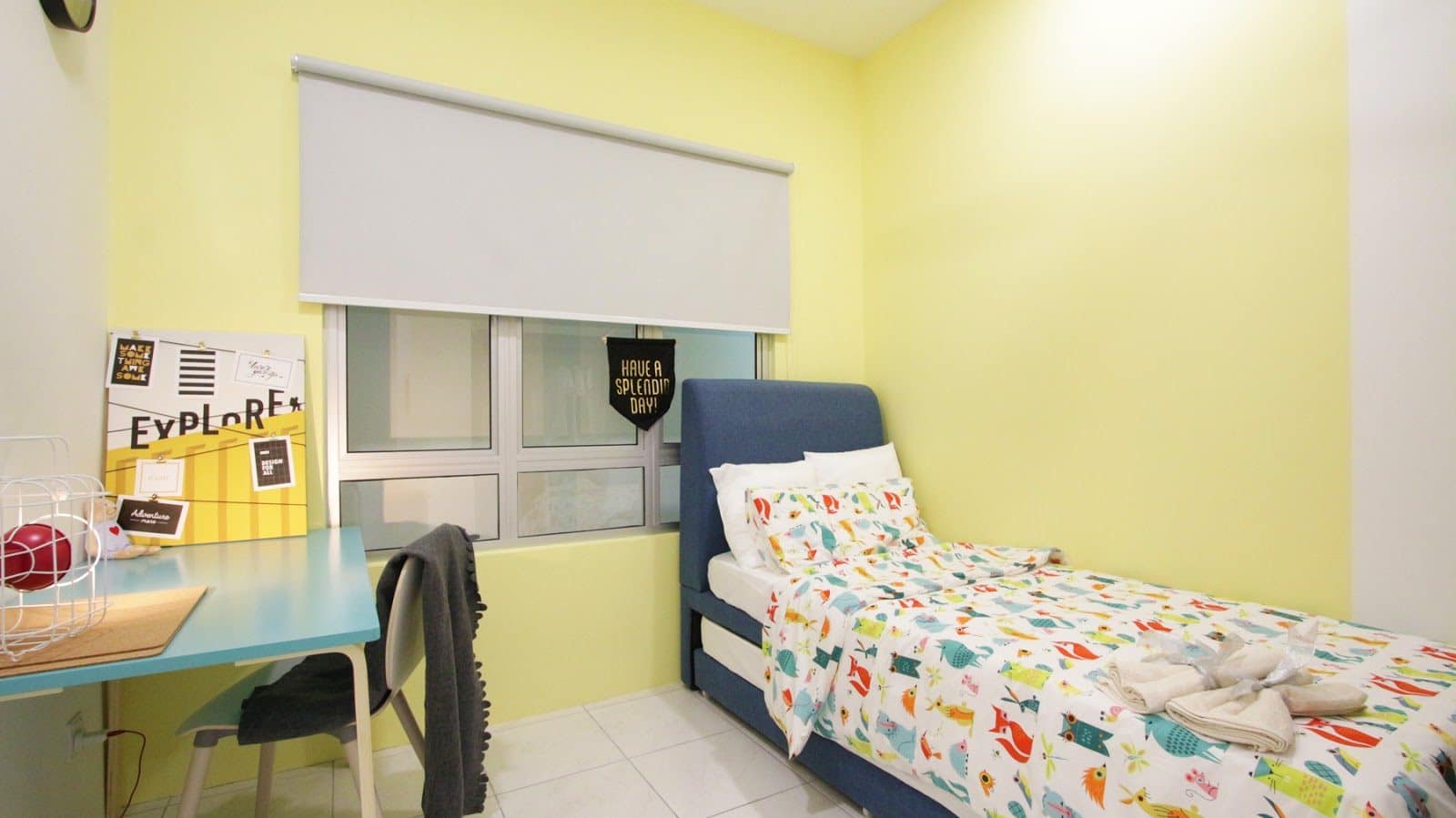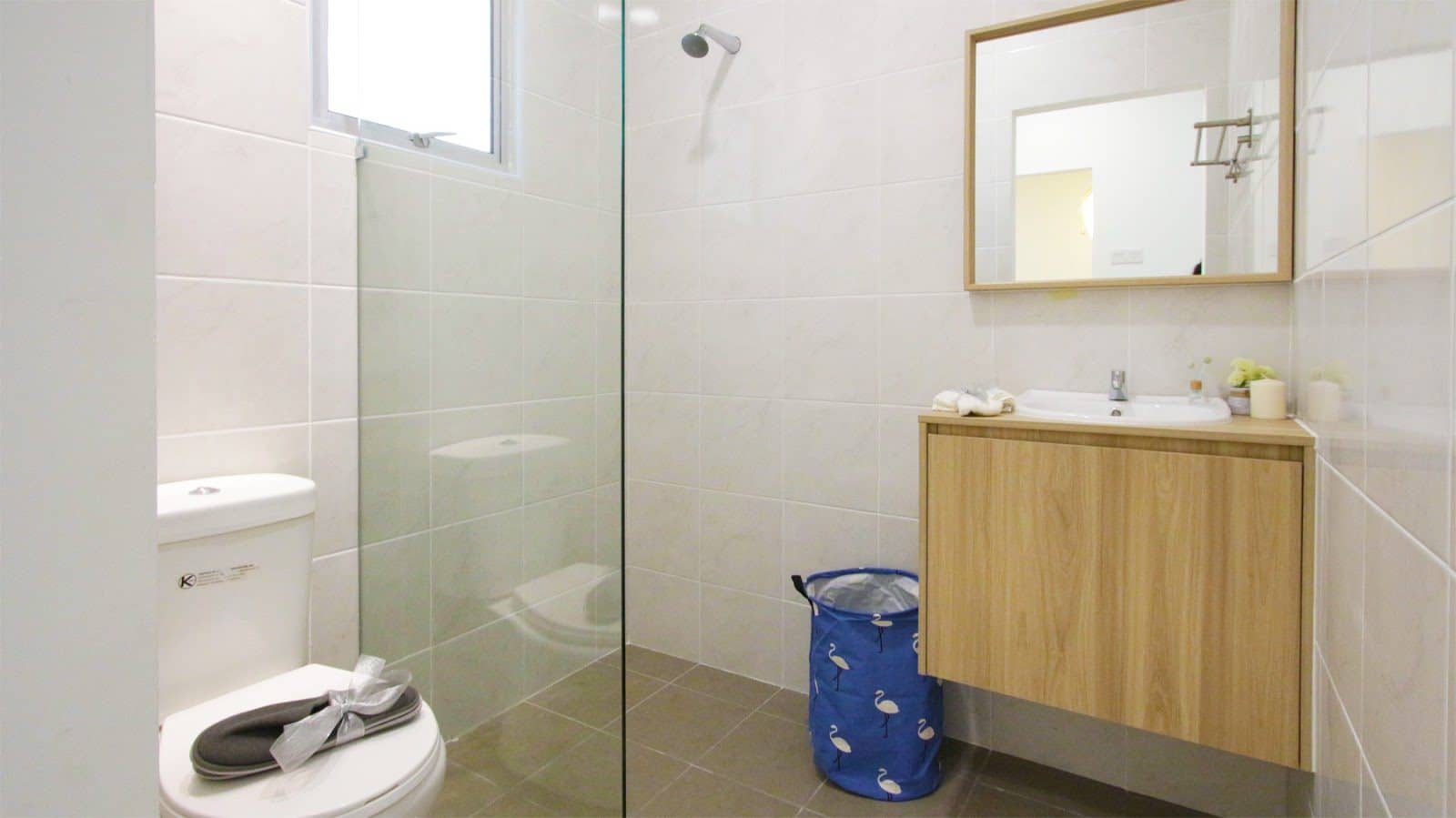 Project by: R.Works
Studio unit at Galleria Equine Park Studio in Seri Kembangan, Selangor
Everyone loves a clutter-free home, especially when you can achieve a clean, polished home design like the one below! Floor-to-ceiling mirrors provide an illusion of space while increasing the appeal of the overall home. The bold black bathroom doors further unify the transition between the living and bedroom space for ease of access.
House Renovation Cost: RM 50,000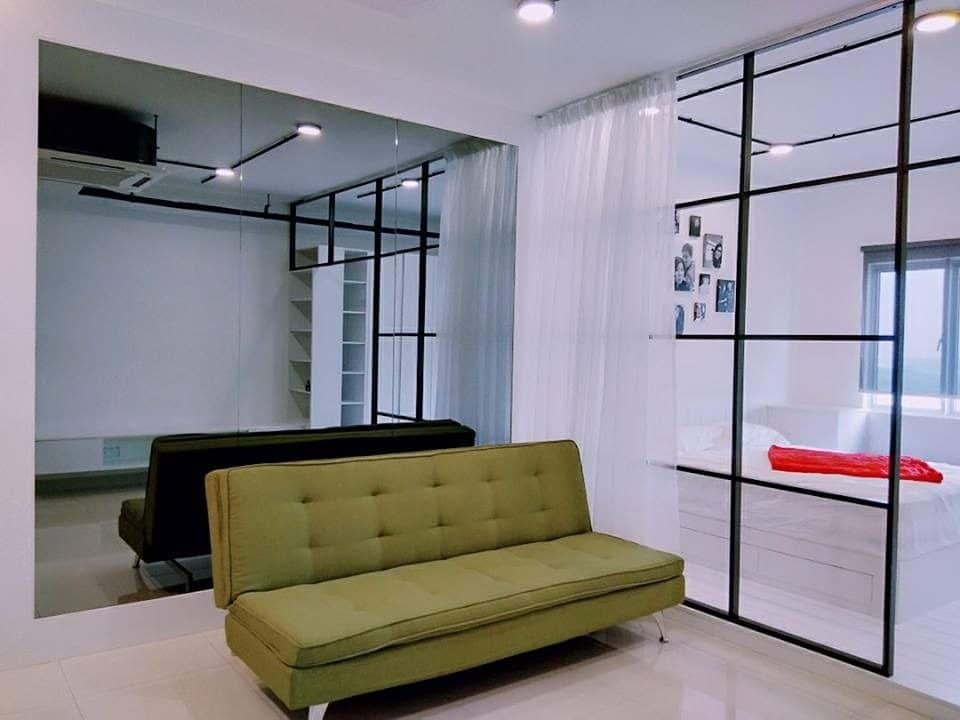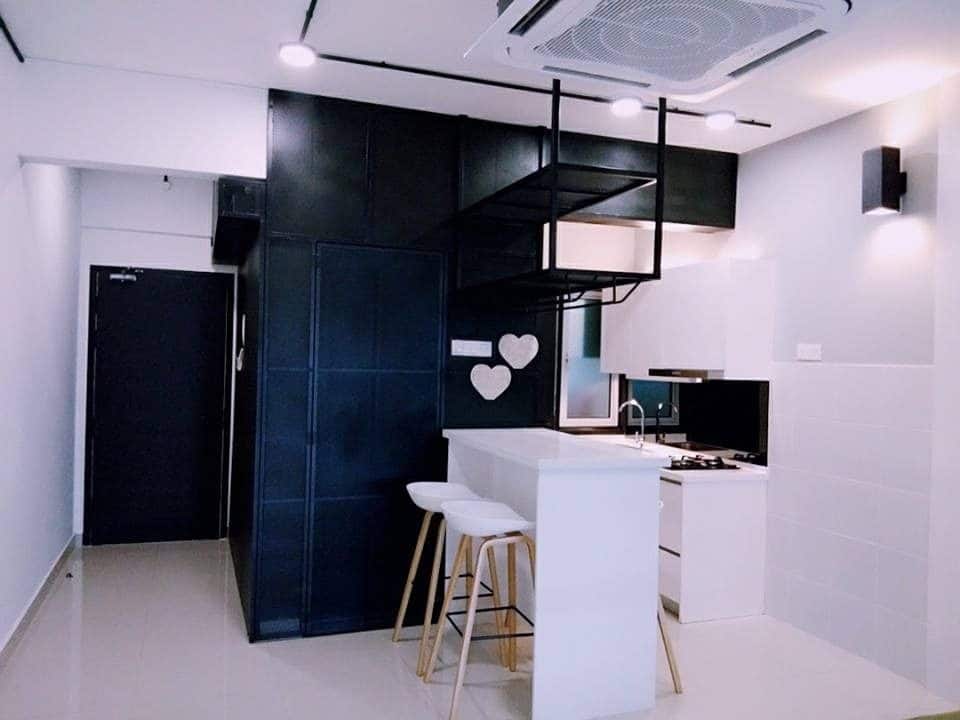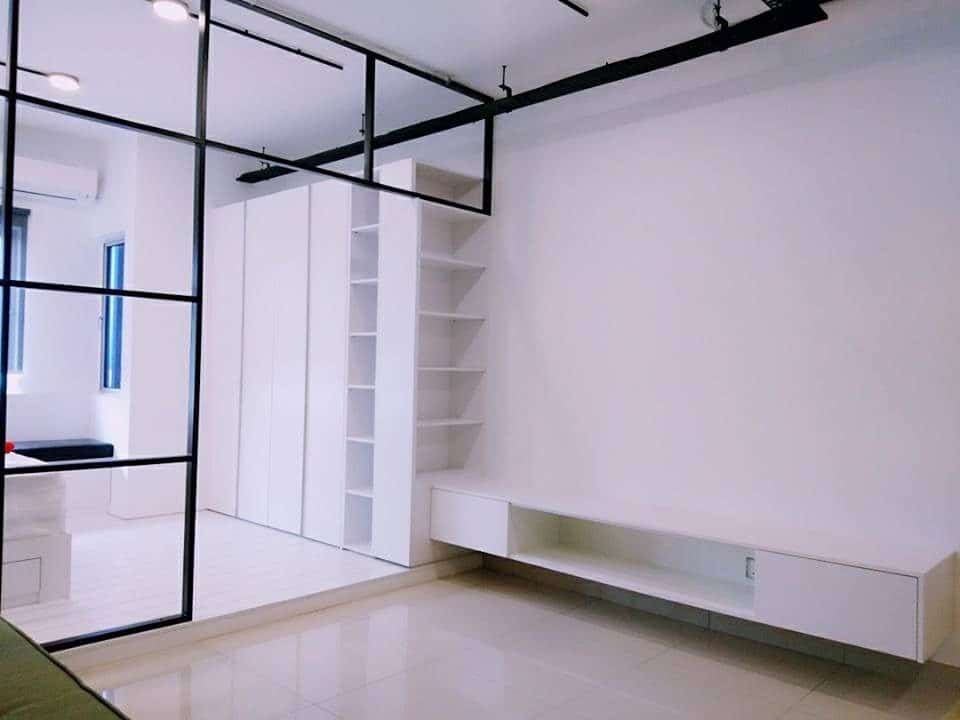 Project by: Seven Design. Get quote from this contractor
Studio Renovation at Summer Suite Condo in Kuala Lumpur
Rustic and inviting, this 495 sq ft condo in Kuala Lumpur beams with an open floor plan. Perfect for individuals who want to add some personality into their space, its floor-to-ceiling brick wall, wooden cabinetry and chrome accessories make this modern industrial-inspired home unique with a touch of modern edge.
Apartment Renovation Cost: RM25,000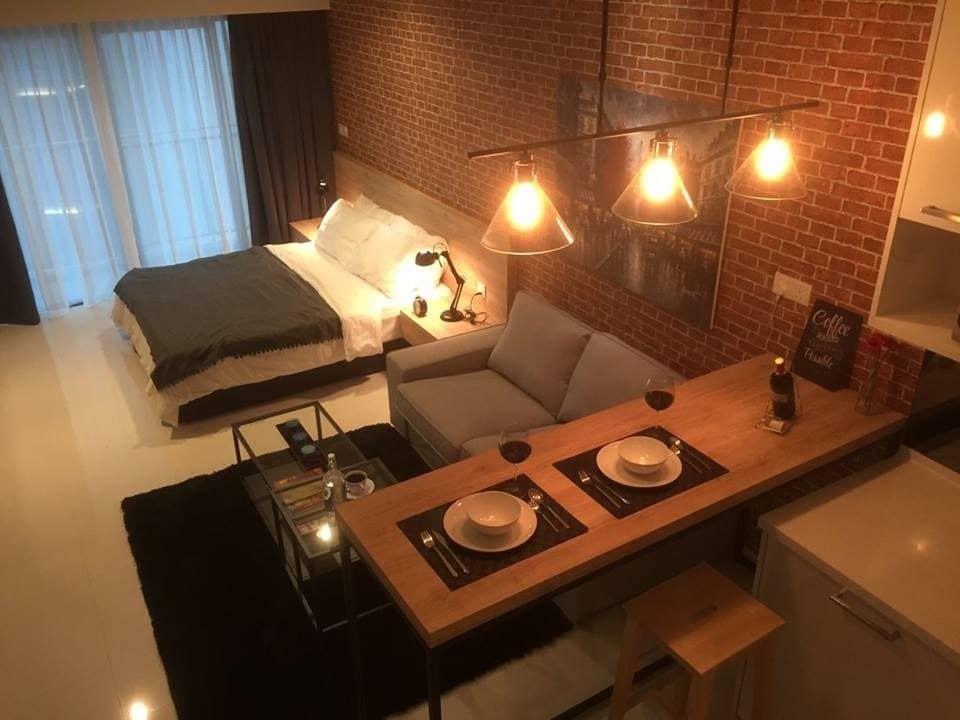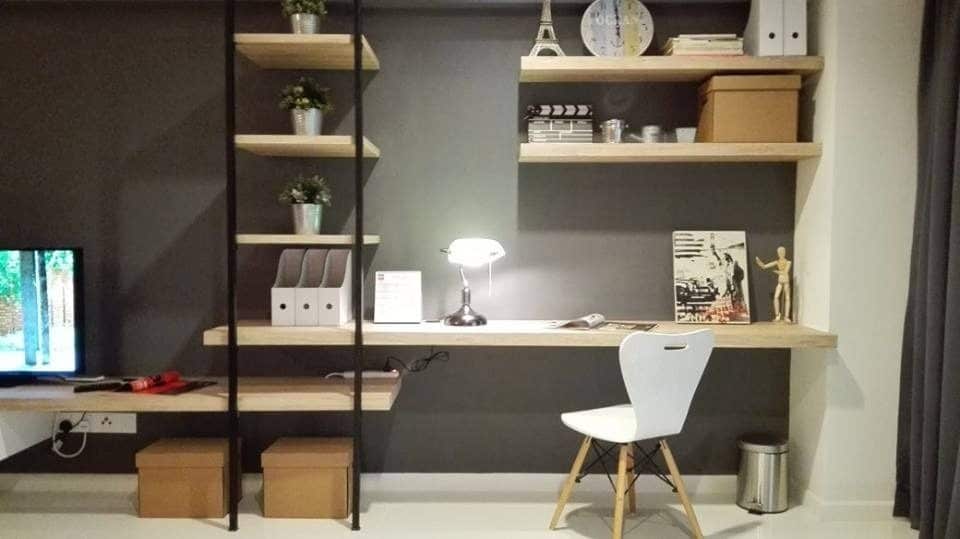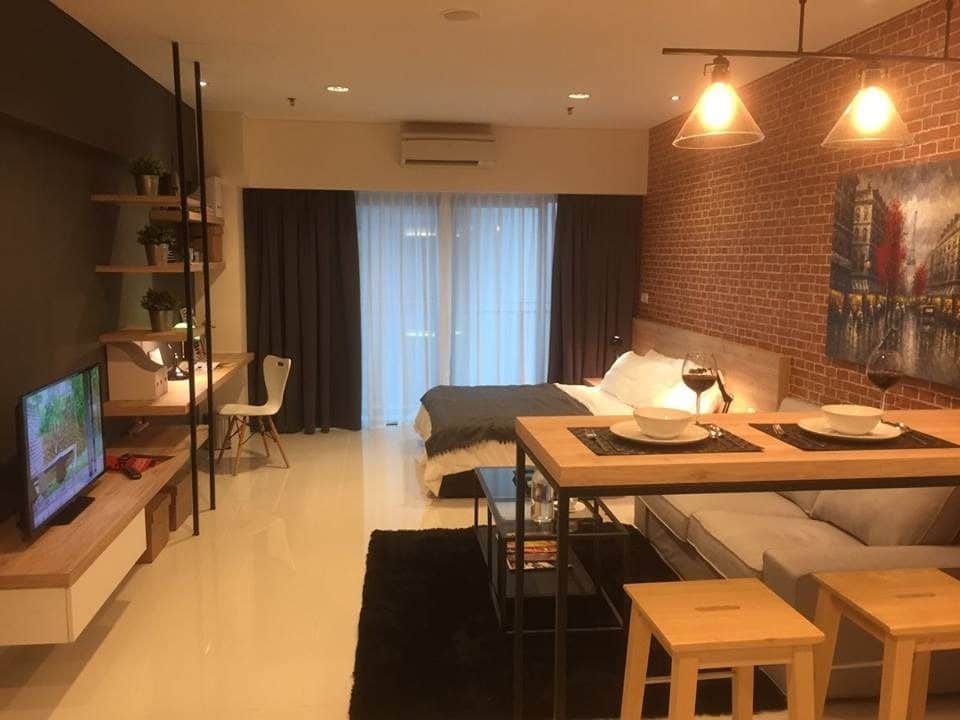 Project by: Amorphous Design. Get quote from this contractor
3 + 1 Bedroom at Anjali North Kiara, Kuala Lumpur
If you're looking to expand a small space or lighten up an atmosphere, an interior worth replicating would be using neutral shades like whites or greys. Similar to what is achieved in this home, shades of pristine white walls provide a fresh, modern tranquillity while additional detailings such as wainscotting on the walls streamlines a modern luxury interior paired with sophisticated charm with help from its earthy wooden furniture.
Condo renovation cost: RM55,000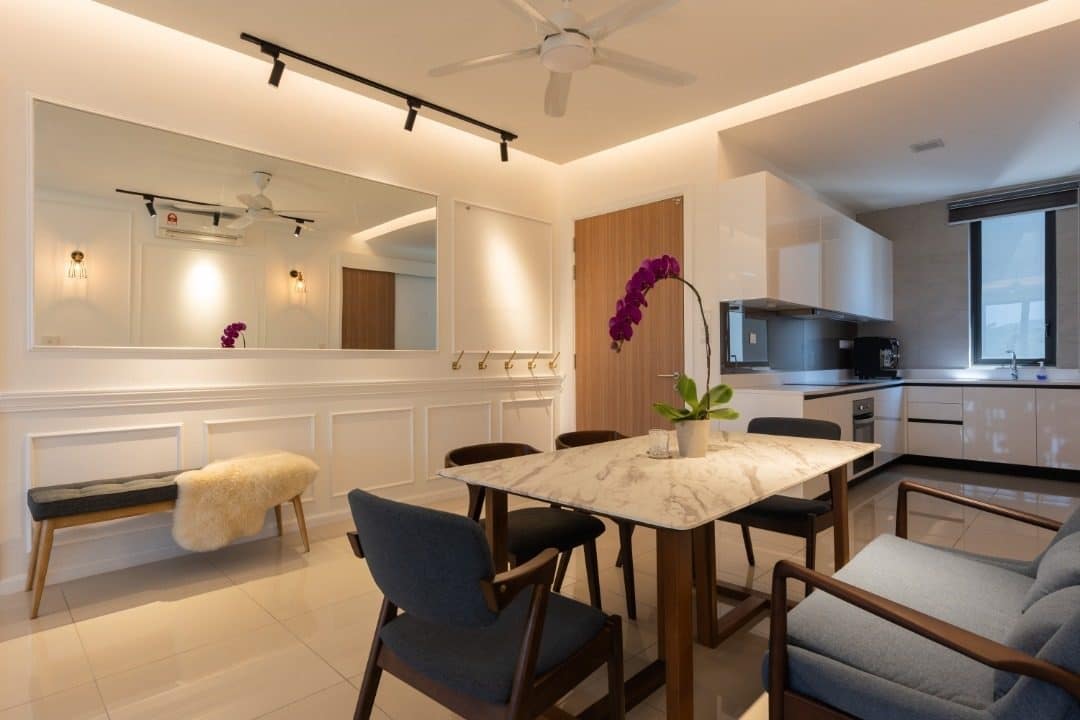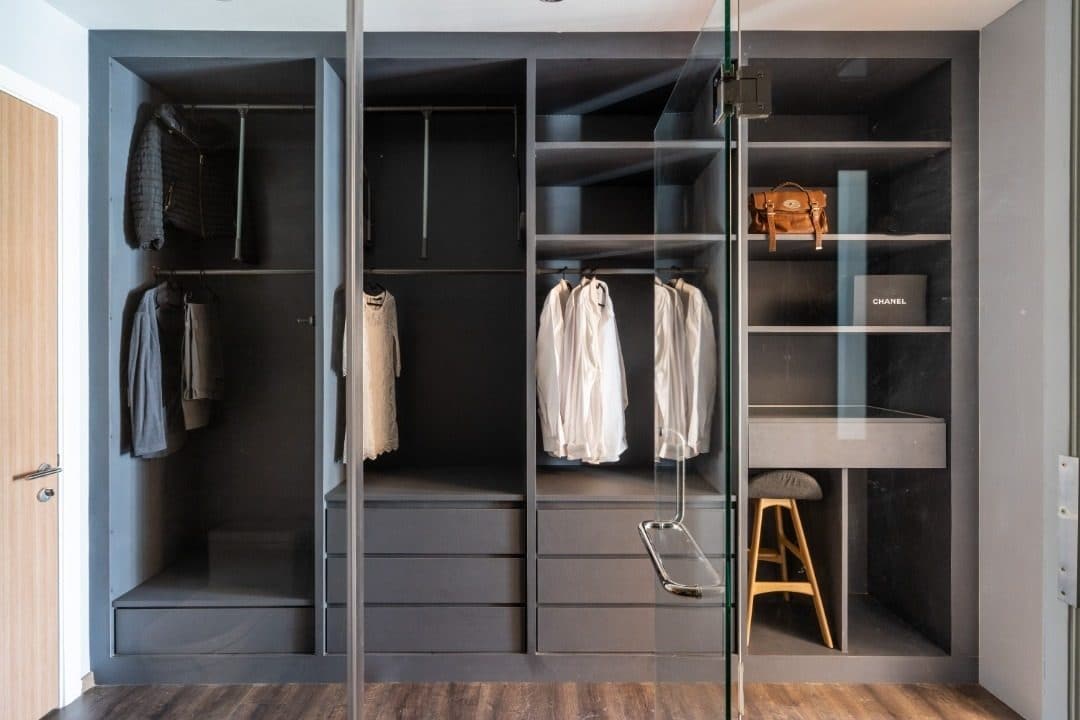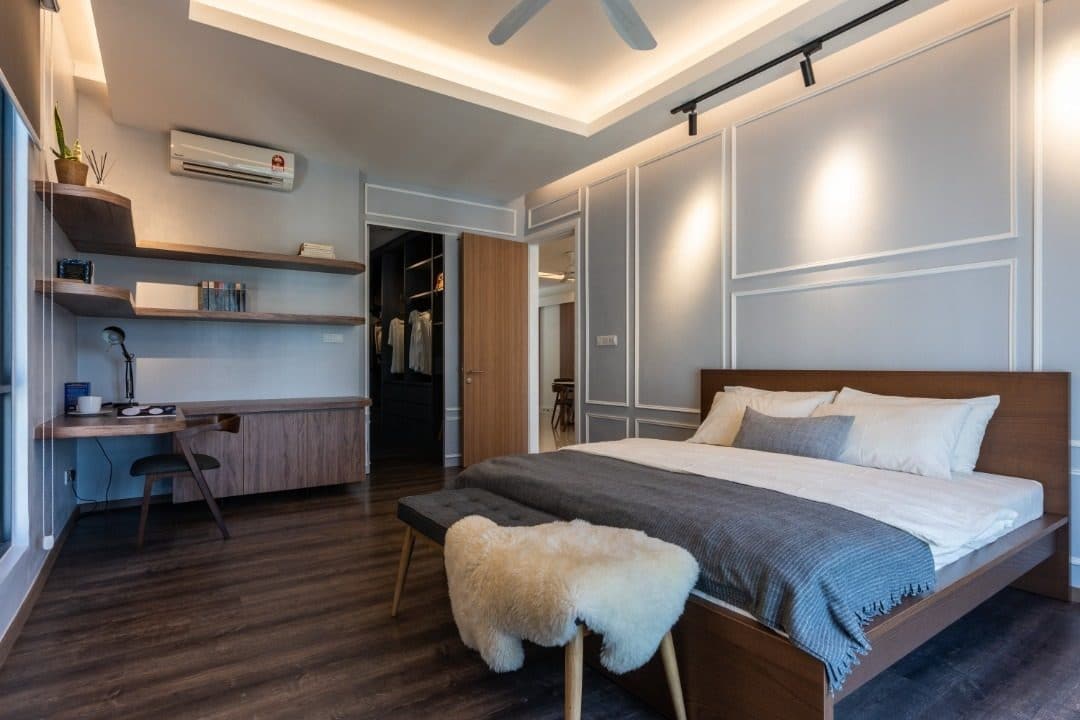 Project by: OctoBuilders. Get quote from this contractor
Single Bedroom unit in Nadi Bangsar, Kuala Lumpur
Ever wondered how to design a home that will never go out of style? Take a closer look at this home in Nadi Bangsar that is brimming with custom-made cabinetry for a purposeful and well-built interior that will last for years to come. The subdued beige colours also nurture a calm and graceful interior.
Studio Renovation Cost: RM30,000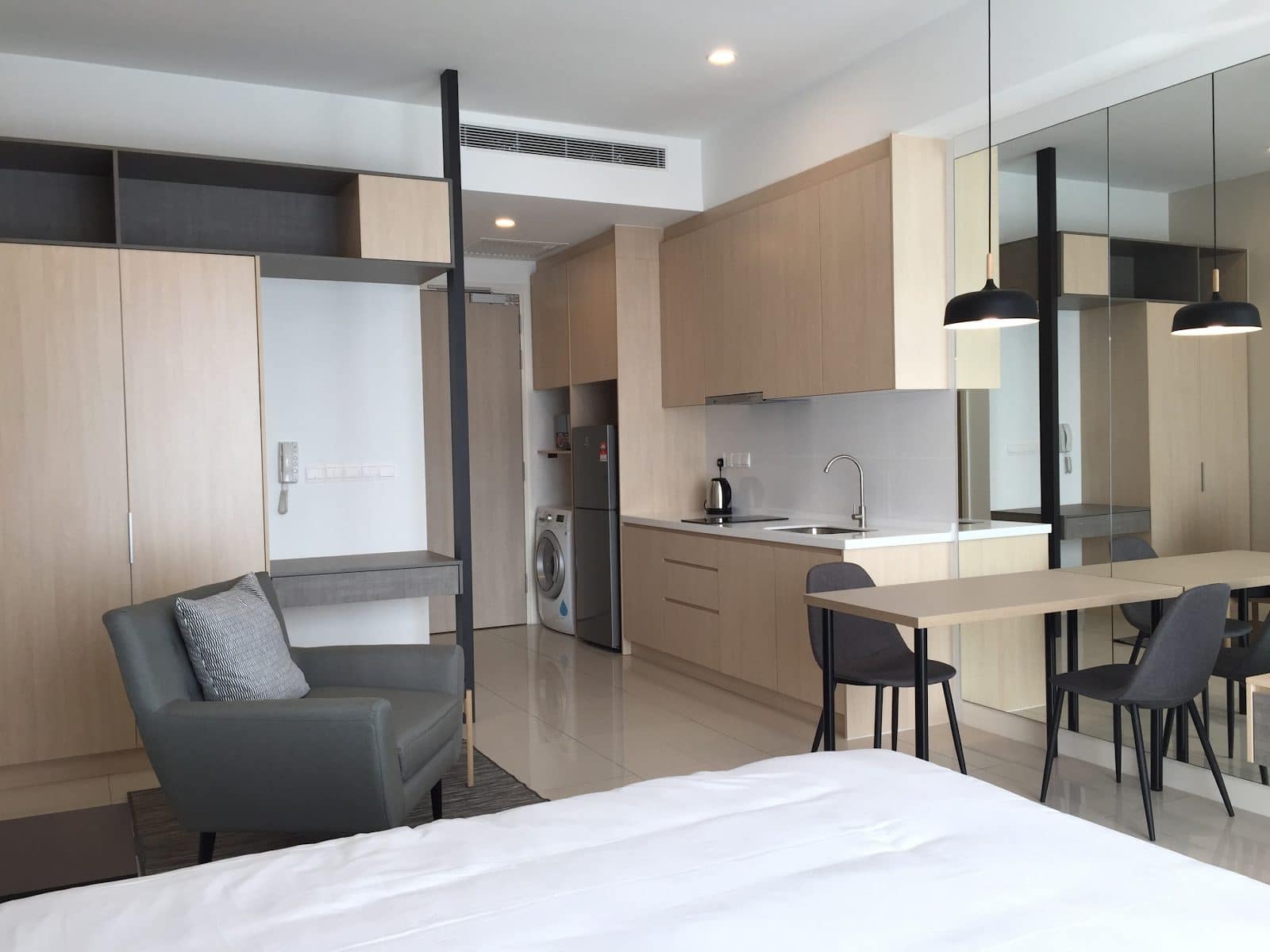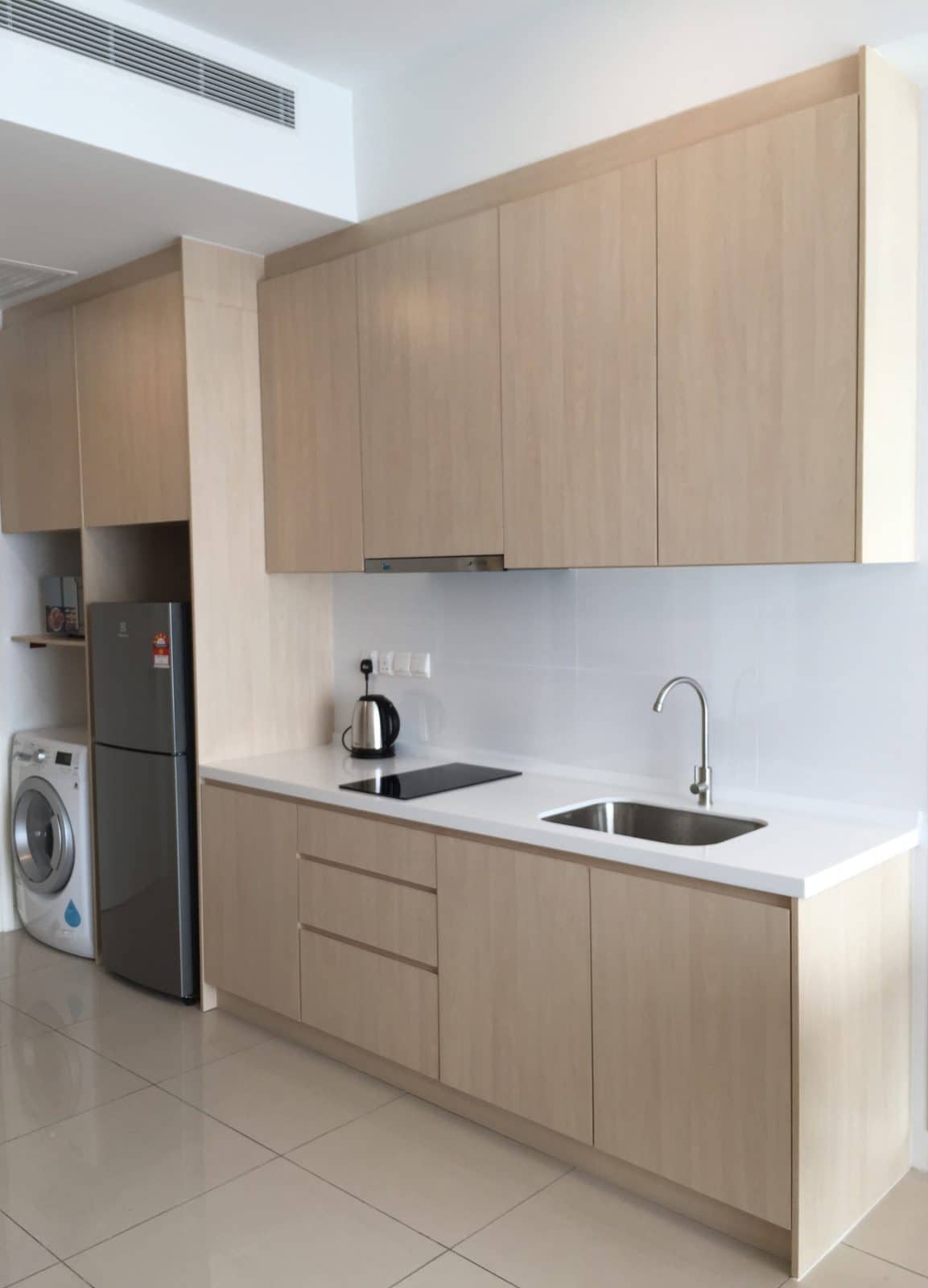 Project by: Chemistry Design Studio. Get quote from this contractor
4-Bedroom Condominium at Reflection Residence, Petaling Jaya
The Nordic appeal is taking off in Malaysian homes. By predominantly using white with touches of black, blue and grey, it creates a clean interior look and makes for a good clutter-free home design. Boosted with stunning Scandinavian furniture and contemporary lighting, this 4-bedroom condominium captures serenity and makes the most out of natural daylight.
Condominium Renovation Cost: RM45,000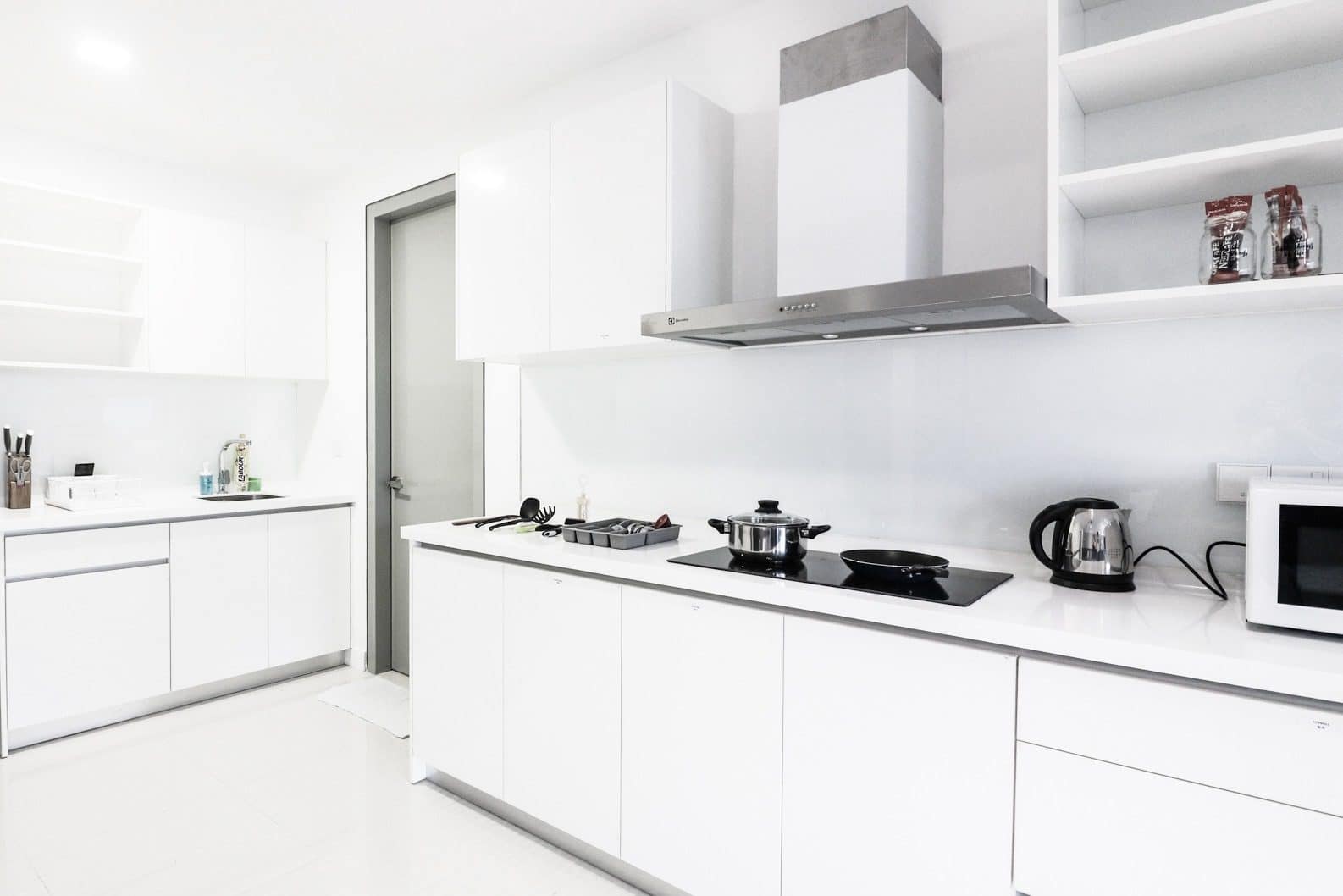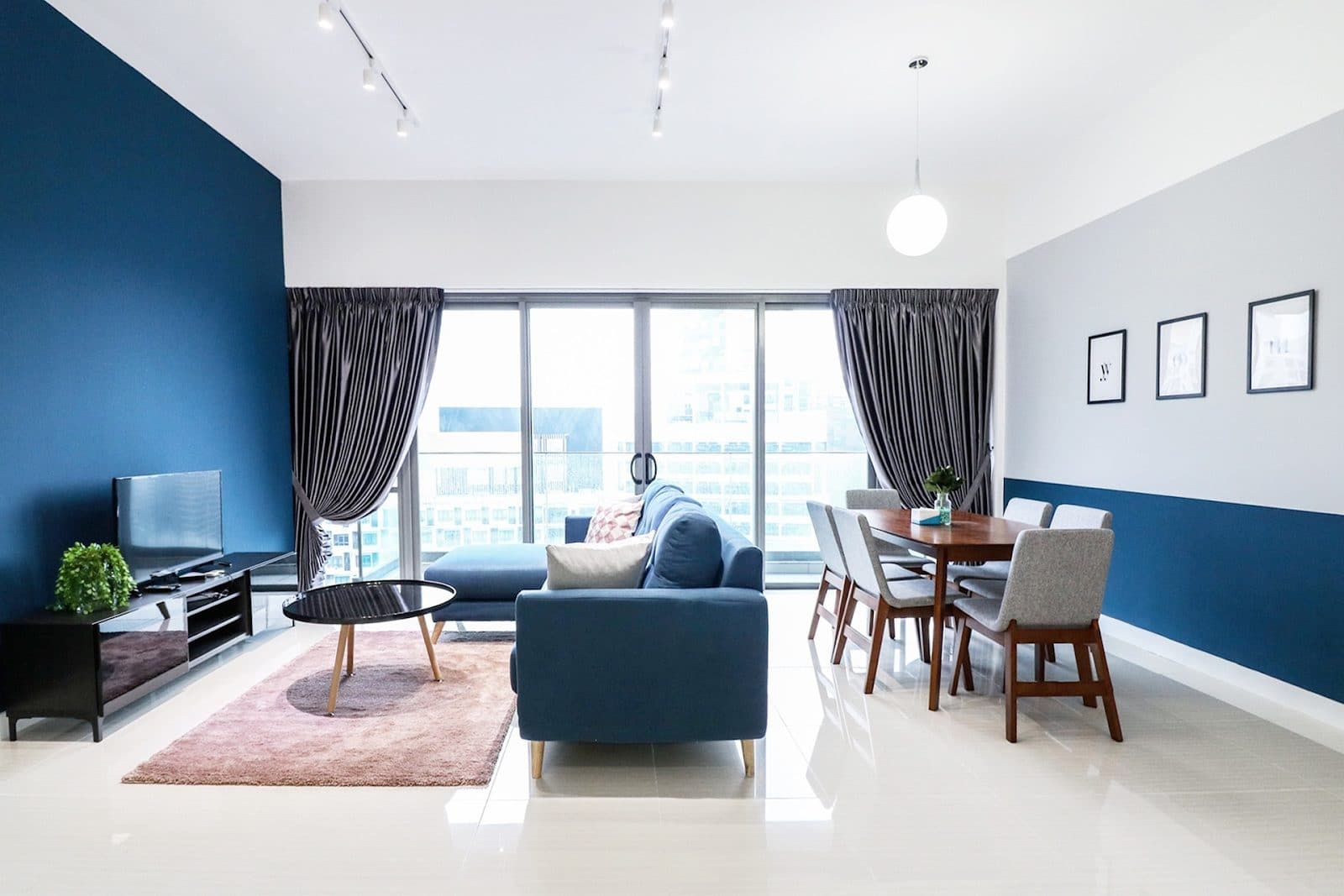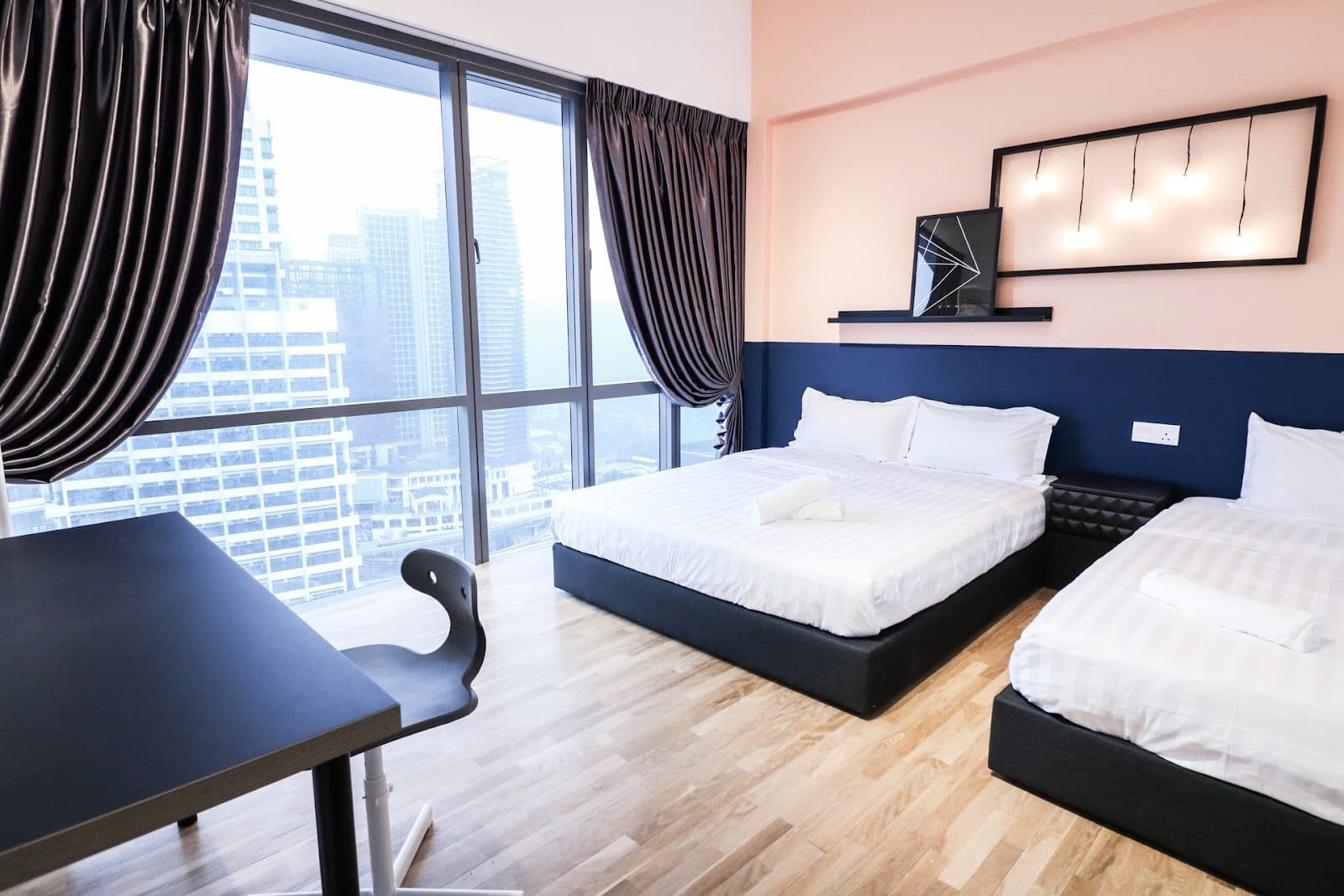 Project by: You Home Design. Get quote from this contractor
3-Bedroom Condominium at BSP Skypark, Selangor
If you have ever struggled with arranging your own furniture, look no further than built-in fittings as a permanent alternative. Featuring ample built-in storage, the apartment cleverly utilises white-clad walls and wooden fixtures to portray a harmonious and dynamic setting. Each zone delivers practical storage while offering stunning aesthetics at the same time.
Condo Renovation Cost: RM46,000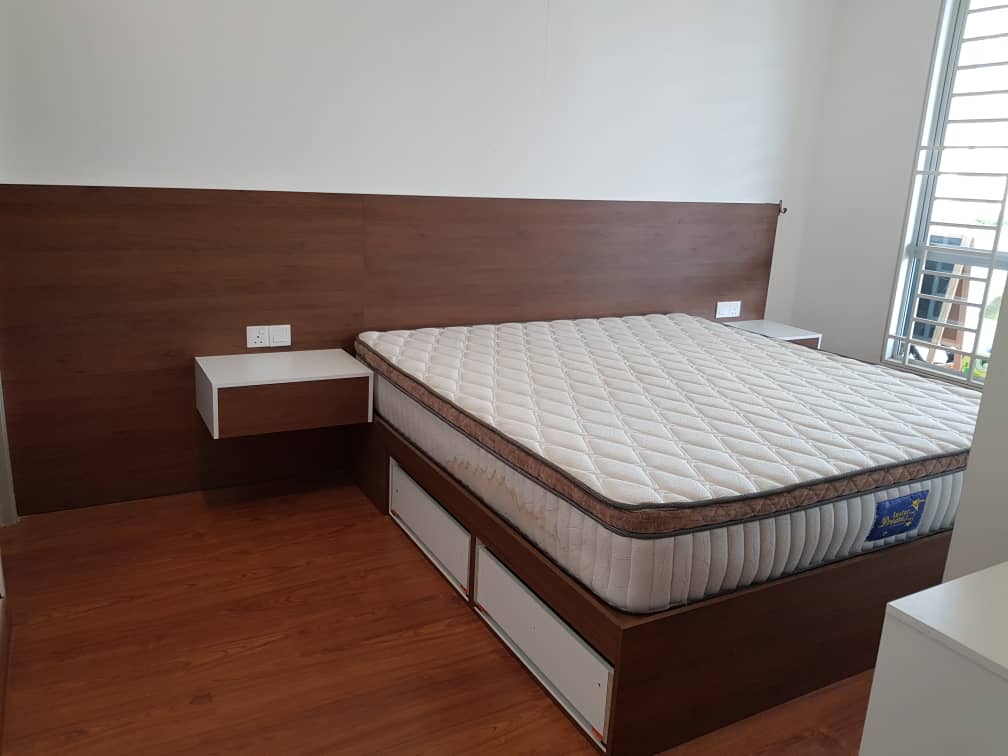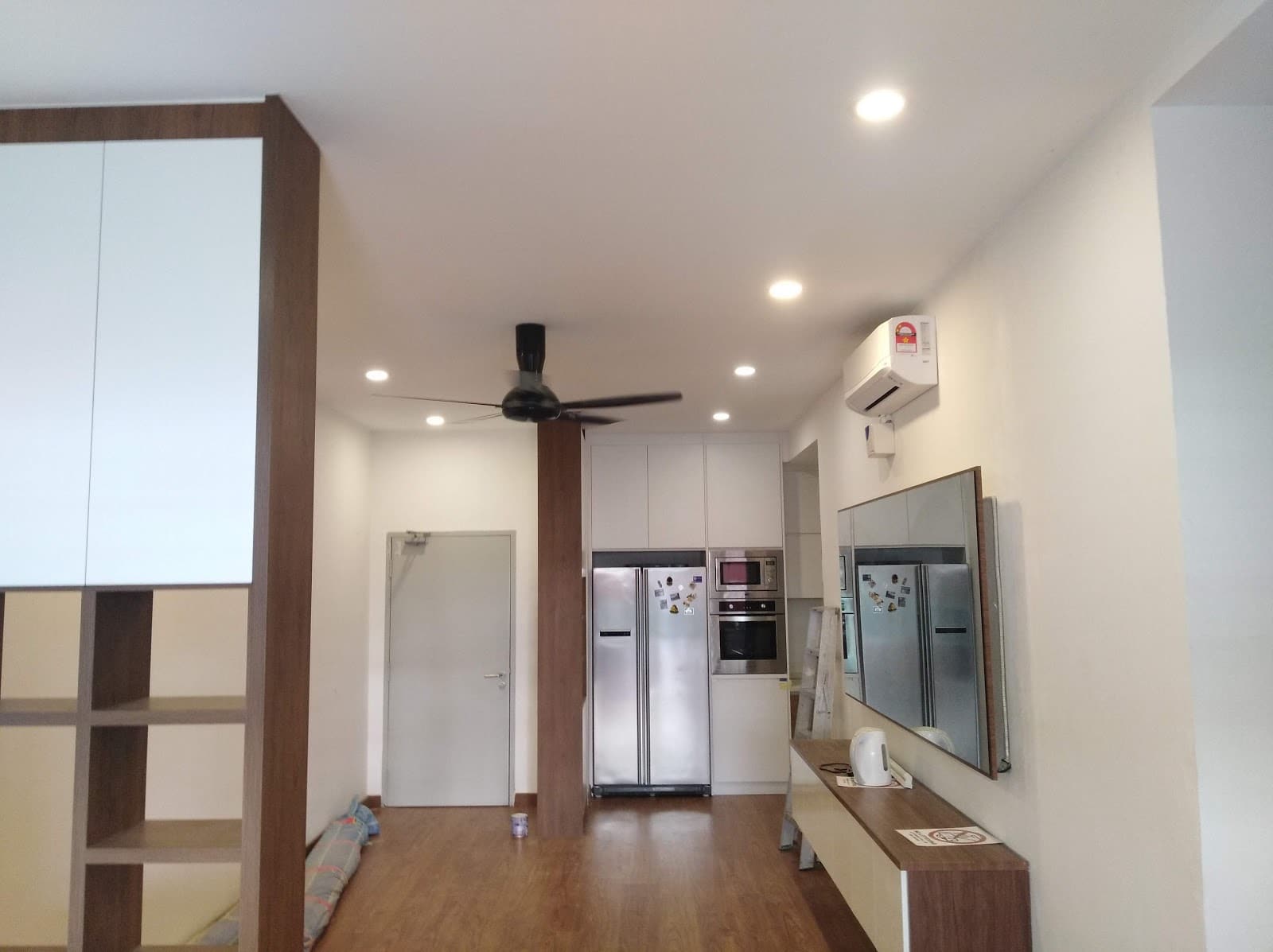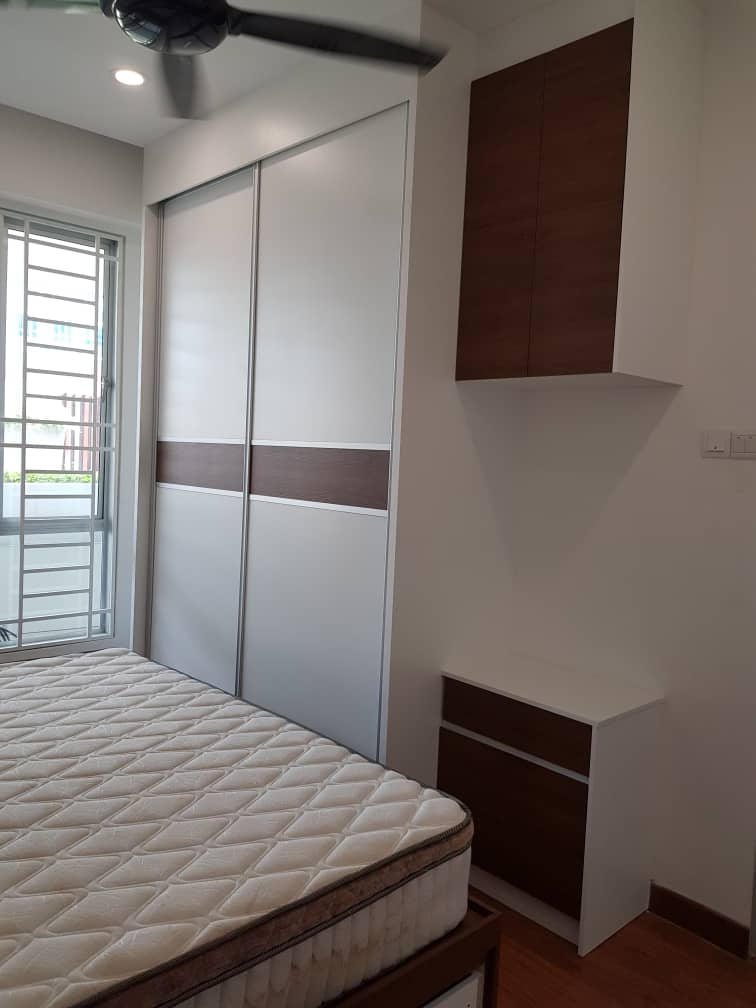 Project by: R.Works. Get quote from this contractor
2-Bedroom Condominium at Suria Residence, Bukit Jelutong
Working with a limited budget can be challenging, but it should not prevent you from maximising the potential of your home. Completed with just a few tweaks and additions such as installing a partition between the wet and dry kitchen, ambient lighting, built-in cabinets and a false ceiling, these additions offer simplicity and style.
Condominium Renovation Cost: RM22000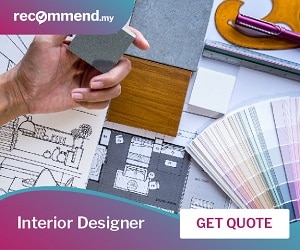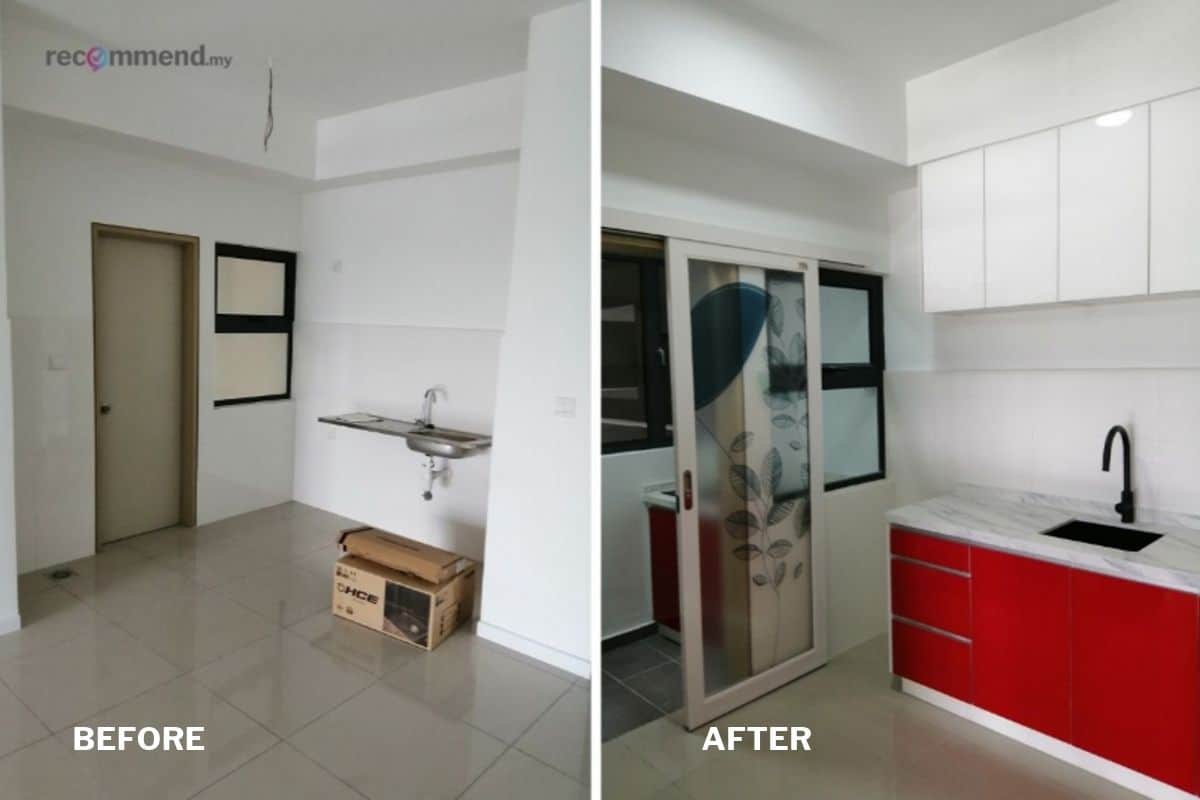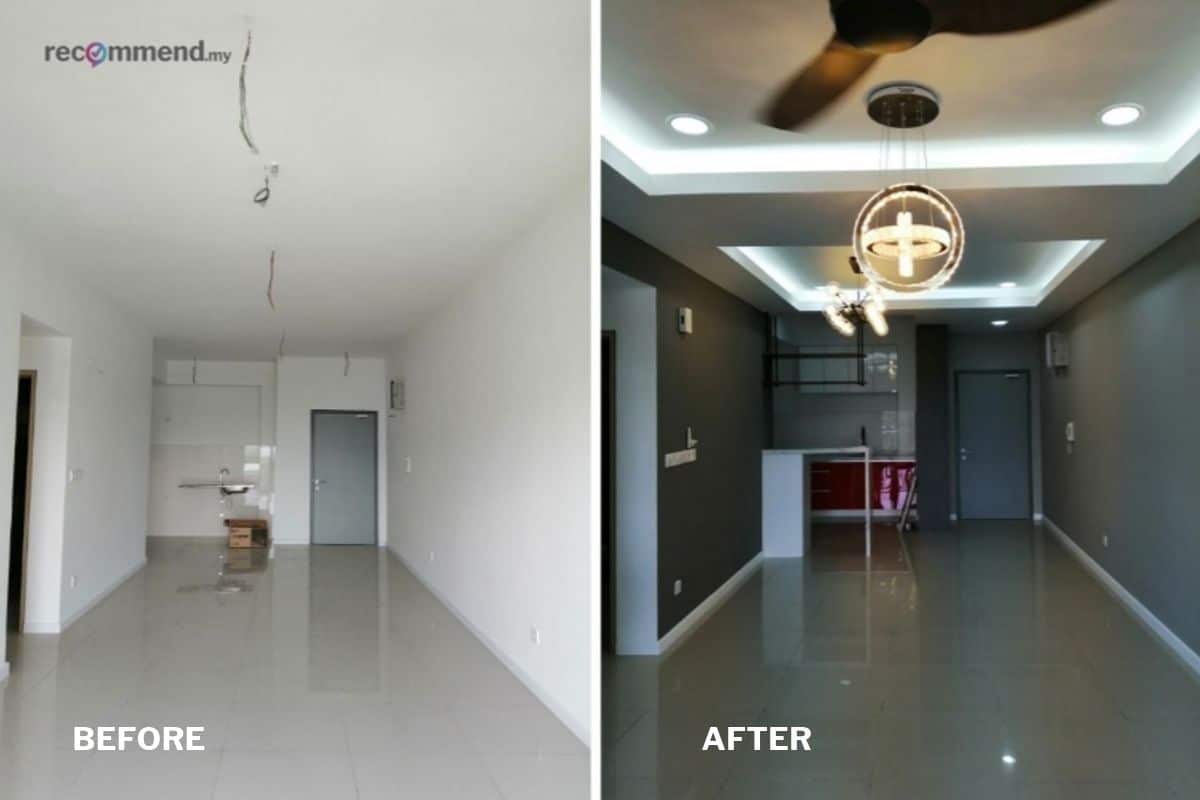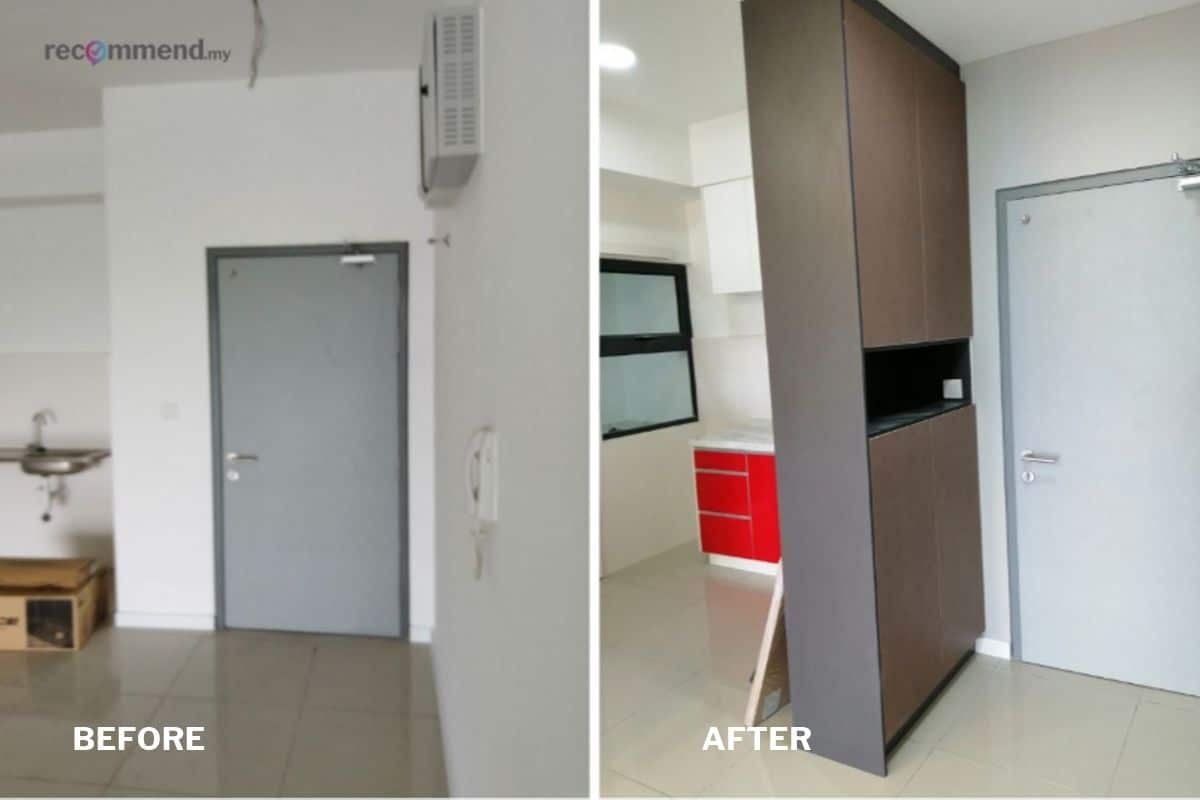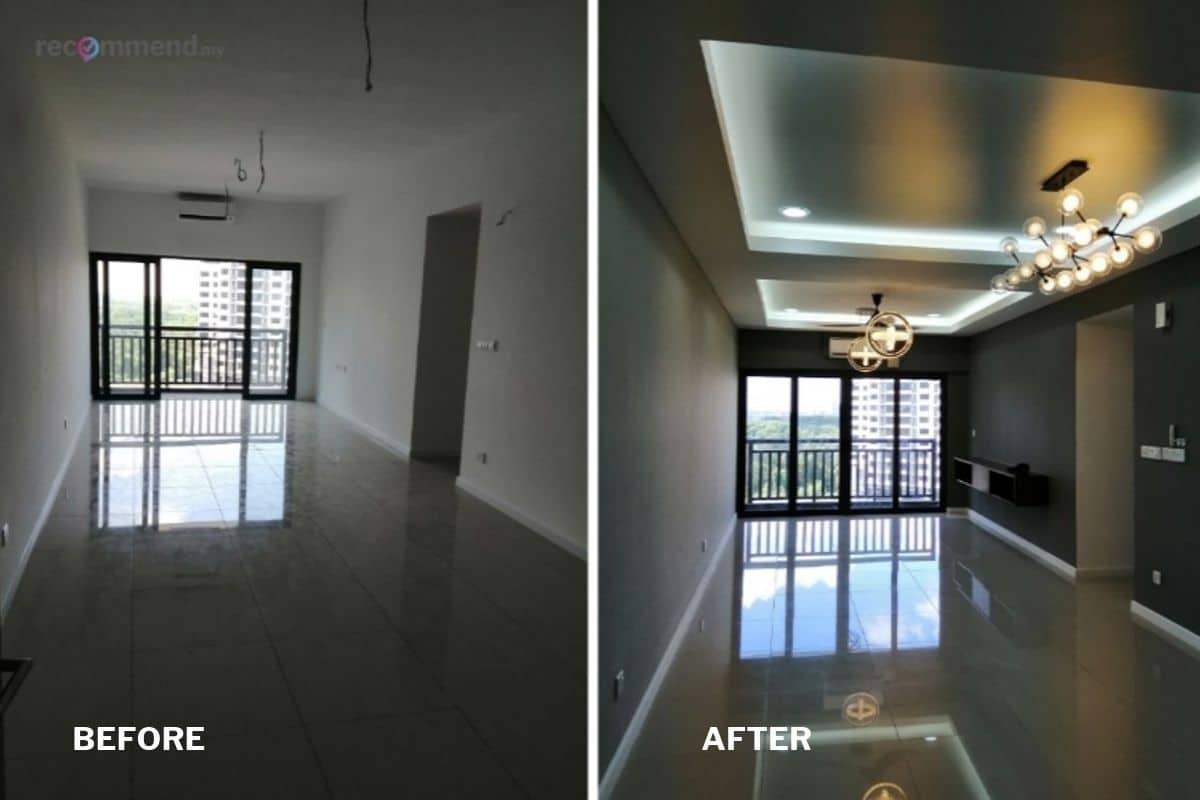 Project by: Constex Builders. Get quote from this contractor
2-Storey Landed Property in Cheras
Monochromatic designs are often loved for their sense of simplicity and harmony in a space. Because they are all variations of the same hue, monochromatic colours will look perfectly at home with one another. With a clear vision on budget, style and materials, this home is complemented by quality leather settees and cabinetry to further enhance this Scandinavian-inspired interior featuring clean lines and bright spaces.
Landed house renovation cost: 40,000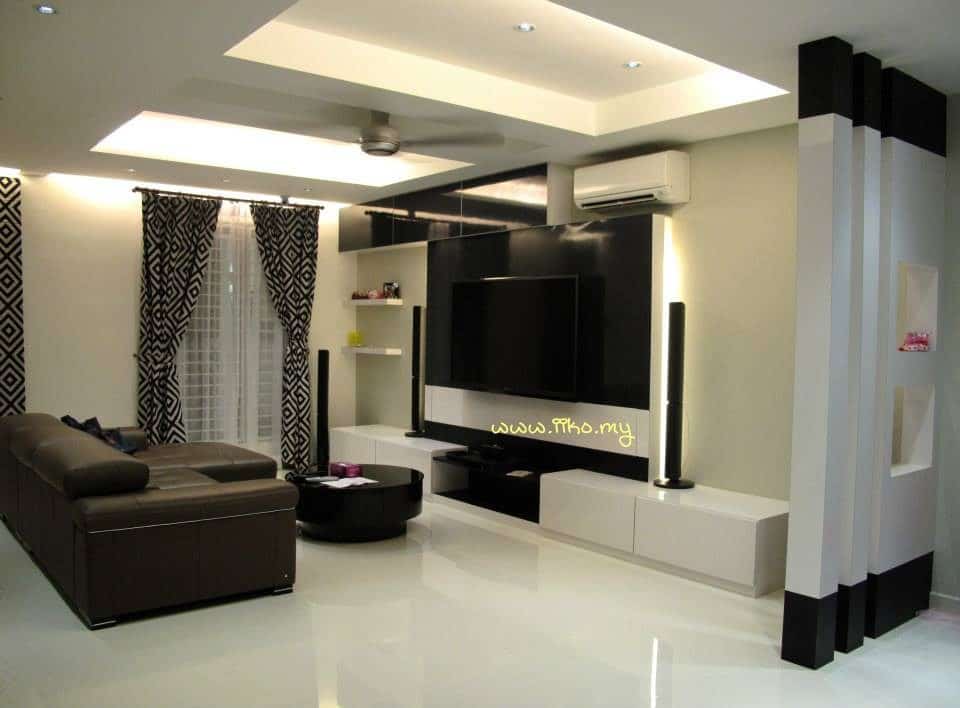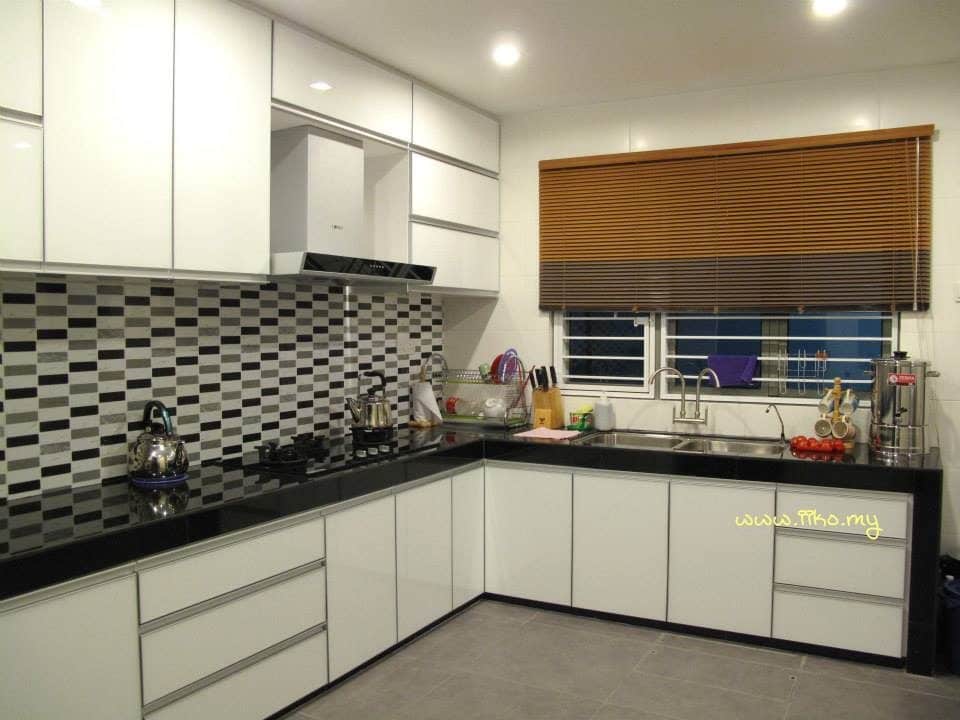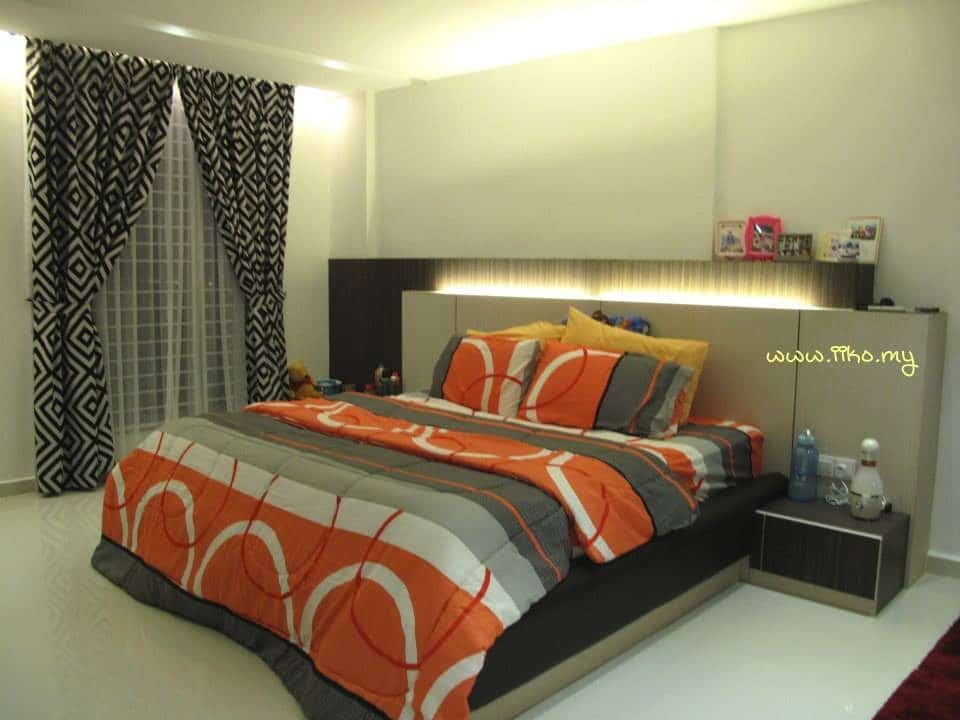 Project by: IIKO Concept. Get quote from this contractor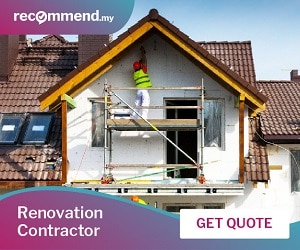 3-Bedroom Condominium at Parkhill Residence, Kuala Lumpur
An earthy ambience, if played correctly, can exude a luxurious atmosphere. This was exactly what has happened in this residence where beige tones and pops of yellow draw eyes and guide visitors through the space. Leaning on the use of carpentry and marble flooring, it emanates calmness and elegance. These elements effortlessly combine to provide an elevated experience, especially when it creates a reflective glow under the muted ceiling lights.
Condo remodel cost: RM50,000

Project by: Lebeau Interiors. Get quote from this contractor