Treated with moody and cosy hues, this abode in Ampang is now a visual work of art.
Recently, our Interior design team undertook a renovation project in 3Towers – a luxurious condominium in Ampang consisting of SoHo units, offices, and hotel spread across the 3 towers.
The client, Low, wanted to turn his 885 sqft SoHo unit into a homestay for Airbnb. His target? Tourists and families of hospital patients.
"As 3Towers is located close to the city centre and also nearby other points of interest, it has good potential in the homestay industry for tourists, as well as family members of patients from the Gleneagles hospital," Low said.
And he's right. 3Towers is just a 5-minute walk to the nearest LRT station, making it easily accessible for tourists to visit landmarks in KL like KLCC. It's also close to shopping centres, restaurants, and hospitals.
However, as SoHo units typically lack walls and rooms, turning it into a livable space can be particularly challenging.
Realising he needed professional design help, Low asked around, and was recommended by a friend to Recommend.my – Malaysia's #1 home improvement site. He decided to try it out.
Want to design your empty unit for Airbnb/Rental?
Simply tell us your preferred design style along with your home's floor plan for our designers to give you quotation.
"Uptown Funk" you up
Responding to his request to create a cosy space with a limited budget, our design team decided to approach it differently.
Instead of designing the home based on "Scandinavian" or "Minimalist" designs – popular design styles that are based on a neutral colour palette – the team did the opposite by saturating it with dark and bold colours, or as they call it, an "Uptown Funk" theme.
"The client wanted to convert his unit for Airbnb purpose. So, instead of a run-of-the-mill design, I proposed something different, because I think the gist of staying in an Airbnb unit is to experience a different vibe," explains Alexis, Recommend.my's head design consultant.
Indeed, despite taking an unconventional design approach, the unit now looks every bit as cosy as it is stunning.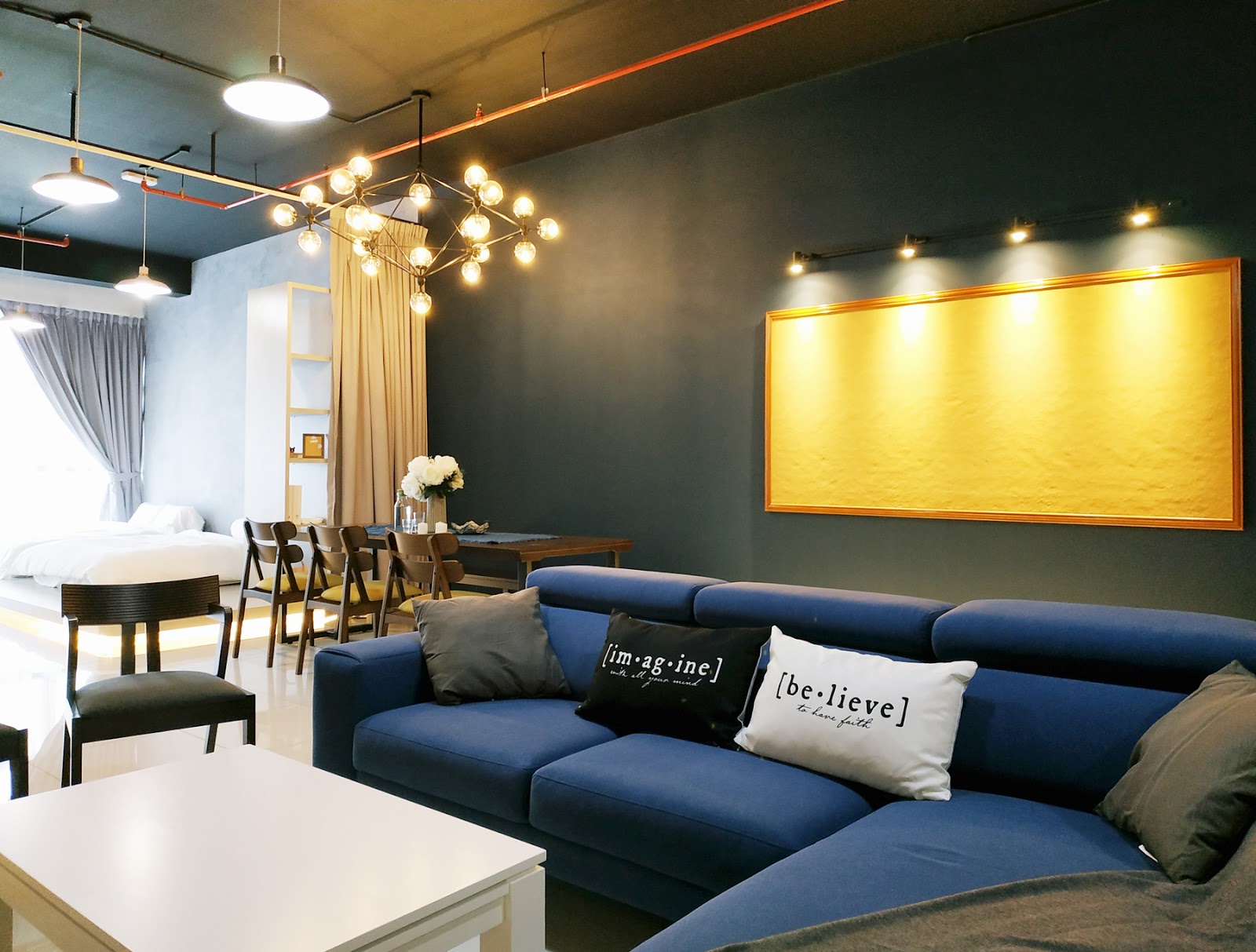 The paint job
The ceiling and walls were coated with Nippon Paint's Easy Wash line of durable and matte paint finishes ("Ebony Blue" for the walls, and black for the ceiling).
Meanwhile, premium Vasari (Veneziano) paint (V47 charcoal) was applied on the TV console wall, giving it a chalky-like texture.
Also, horizontal black and yellow stripes paint were applied on the wall panel next to the TV console, adding a nice visual interest.
"The black and yellow wall is mainly for a 'wow' effect. When you enter the home, I think the first thing that catches your attention is the 'bumblebee' wall. Plus, it also serves as an Insta-worthy backdrop," she adds.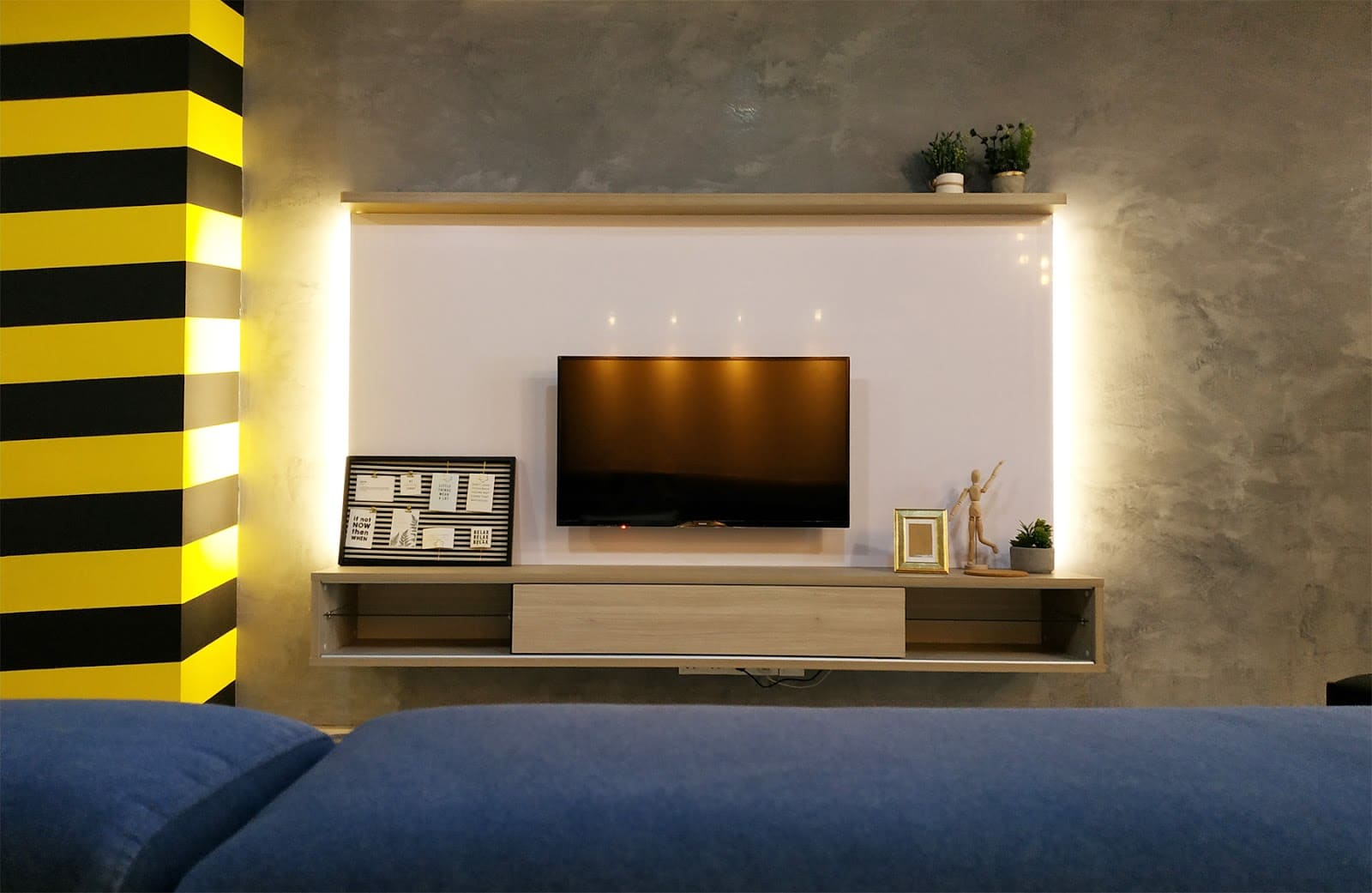 As for the feature wall, a framed cork board was installed. This allows for creative art and photograph clippings.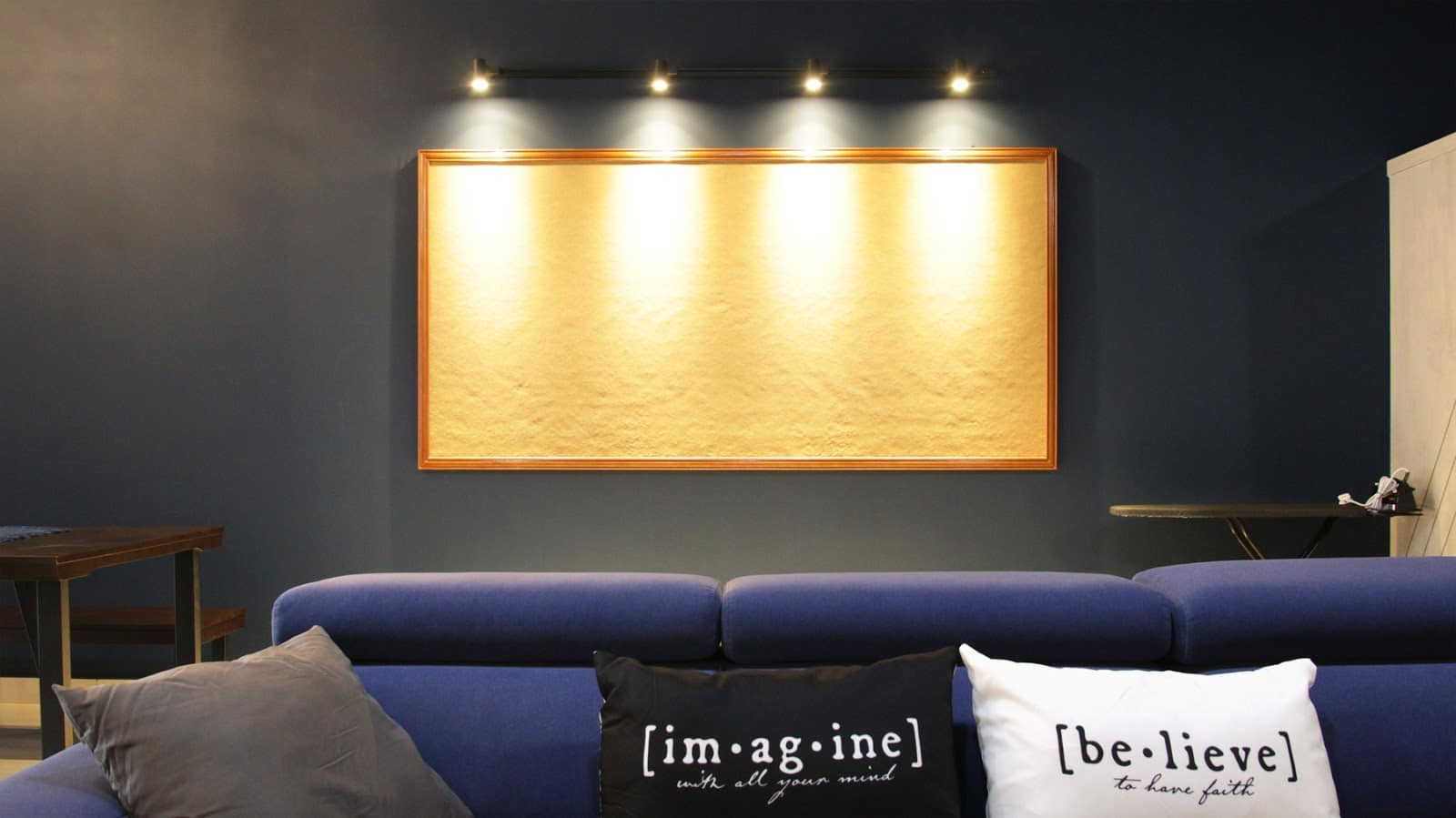 Overcoming restrictions
As mentioned, SoHo units usually come without any walls or any partitions, so it can feel like there's a lack of privacy. To overcome this, Alexis had an easy solution.
"Instead of building a solid divider to separate the sleeping area, we installed soft curtains between the master bedroom and dining space. This helps to add privacy while keeping things under budget," she says.
Meanwhile, as the unit is small, built-ins were installed to make spaces more functional and practical.
At the entrance area, there is a designated cubby spot which serves as an extra bedroom. Inside, you'll find a built-in open wardrobe, a grey mirror and a boxed up wall.
On the other hand, the living room has a customised "floating" TV console, while the dining room has a built-in laminate dining table.
Lastly, thanks to unit's higher ceiling (3.8M), Alexis and the team were able to construct a raised platform (with concealed lighting) in the master bedroom.
"A raised platform was constructed so that the tenant can move the two queen beds aside and add a single bed if it's needed."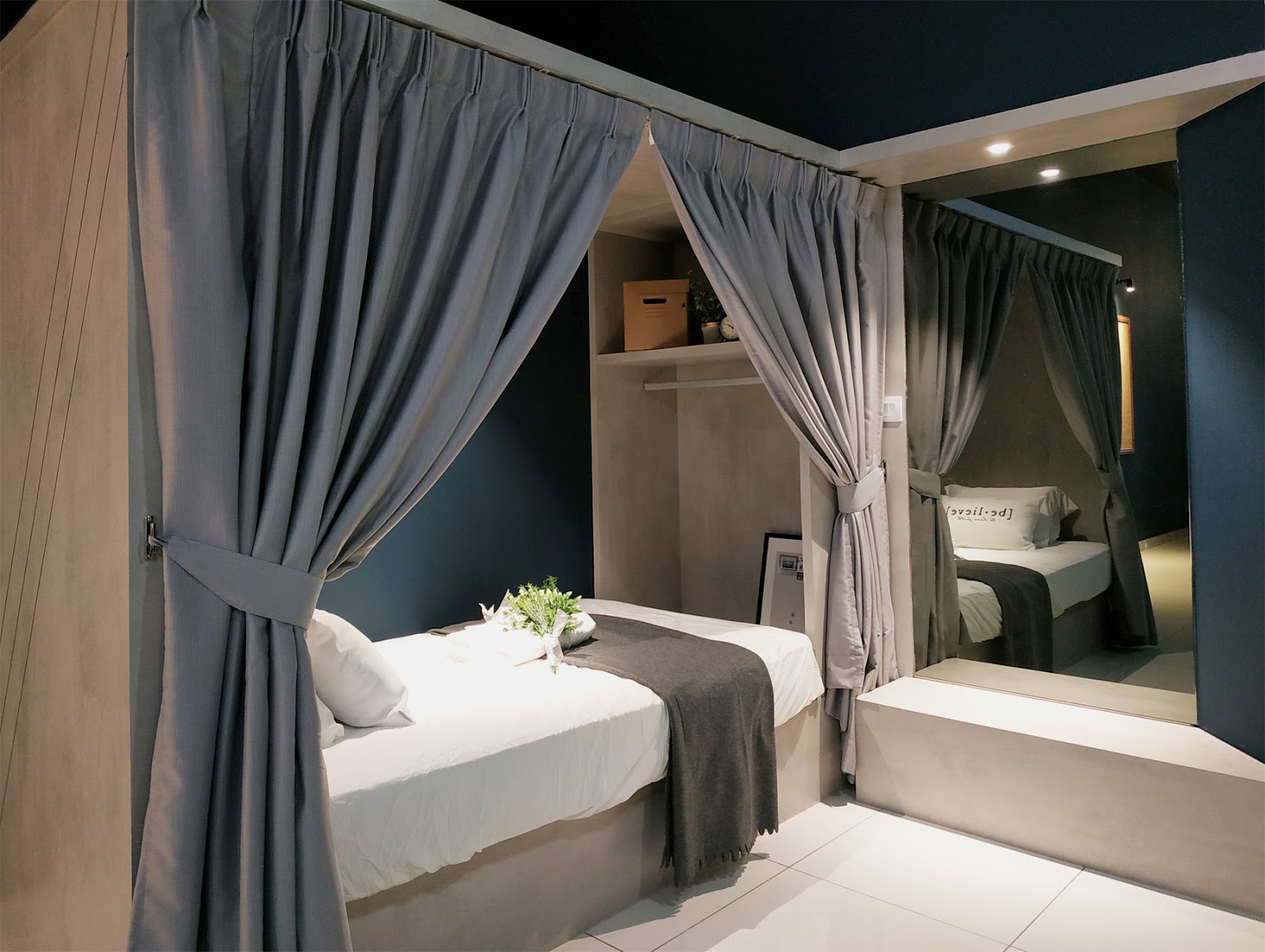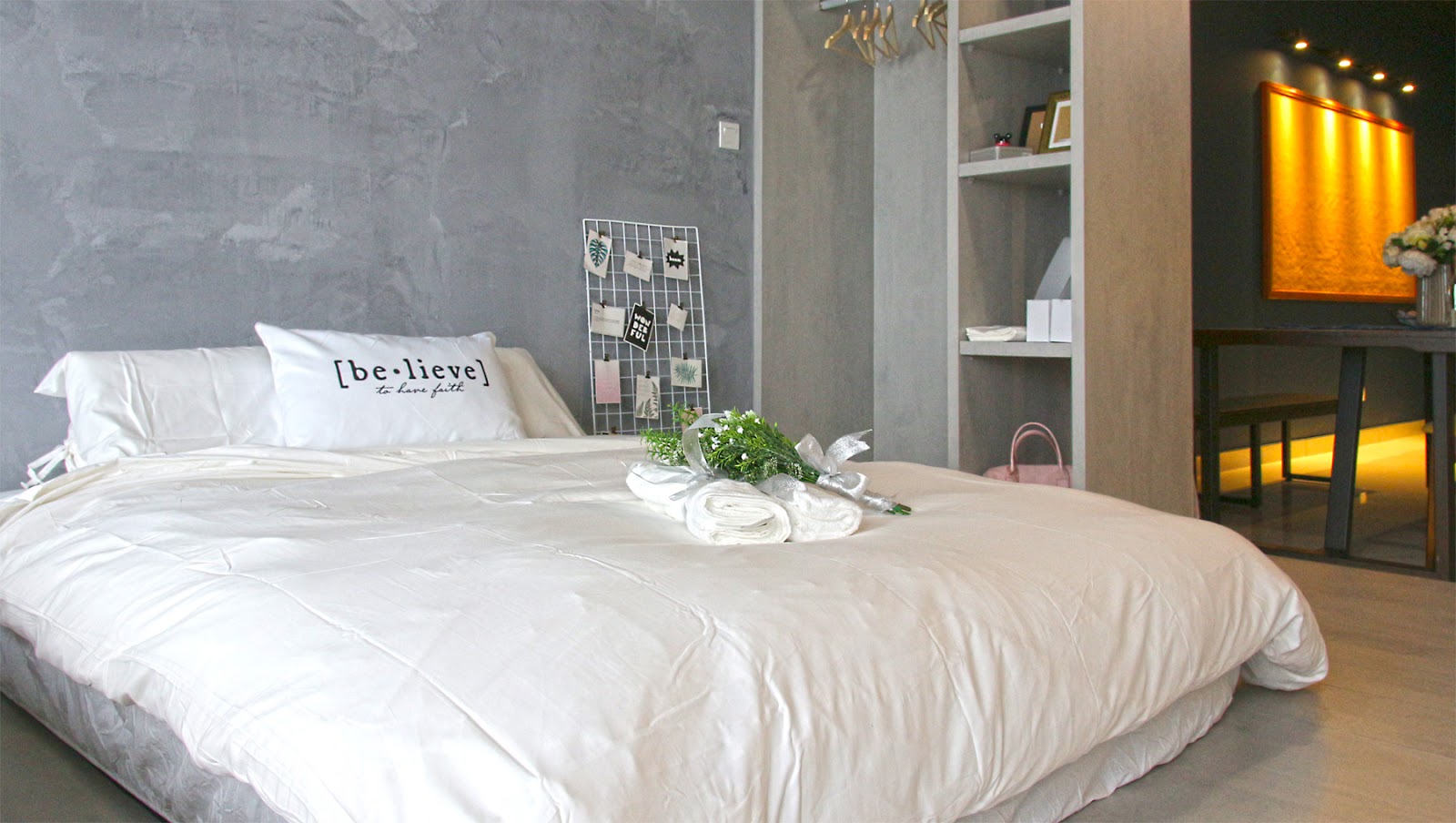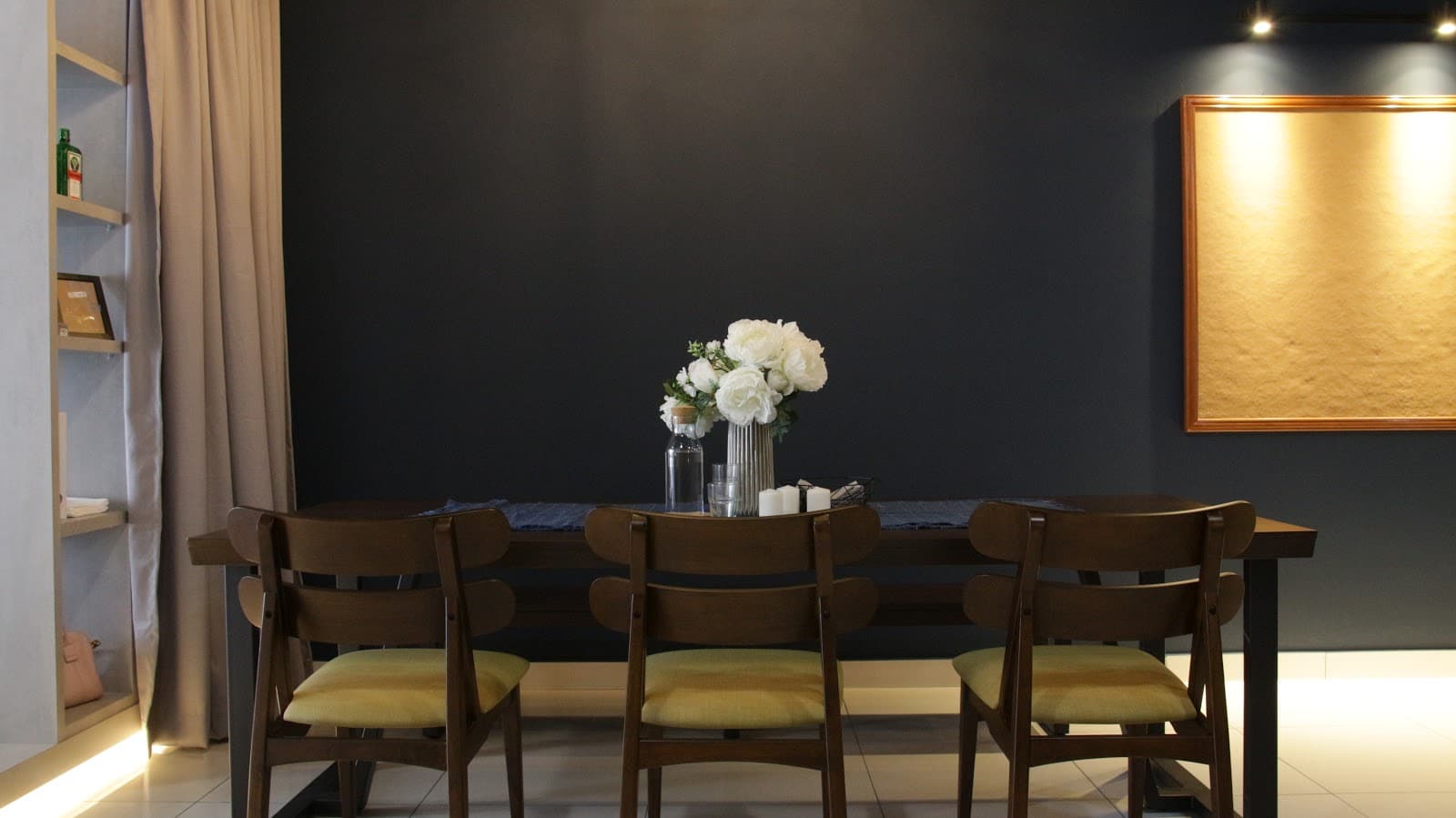 A stunning home in a short notice
Despite an unconventional design approach, Low was left impressed by the quick renovation work, and also how the team managed to match his budget without sacrificing style.
"The design is really good and I couldn't be happier with the result. I'll be looking forward to engaging Recommend.my in the future." said a delighted Low.
All in all, this project only took a month to complete, with a fairly modest budget of about RM33K.
The budget also included soft furnishing, mechanical and electrical works, and post-reno cleaning. You can view a breakdown of the renovation below.
Renovation cost:
Painting works: RM7,798
Built-in furniture: RM21,380
Soft furnishing: RM3,100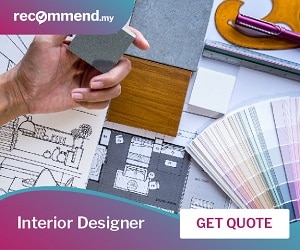 Mechanical and electrical works: RM1,650
Ceiling fan hook installation: RM100
Post-reno cleaning: RM720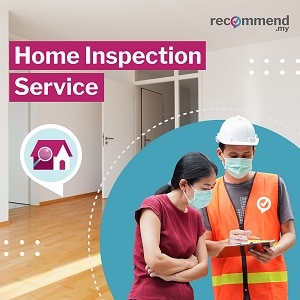 GRAND TOTAL: RM33,748
Need to renovate your space?
If you want a more budget-friendly, customised design by our in-house designers, contact Alexis at [email protected] or WhatsApp her at 6012-325 3038.
READ: Unique Airbnb design ideas that you can "steal" from
Want more apartment interior design options?
Receive quotations from some of the best ID firms in Malaysia when you submit your requirements on Recommend.my. All we need are a few basic details and designers will respond based on your budget and style. Plus, quotes are FREE!
Want to design your empty unit for Airbnb/Rental?
Simply tell us your preferred design style along with your home's floor plan for our designers to give you quotation.