When it comes to making a house look bright and breezy, the walls and ceilings are always painted white. It's also the default wall and ceiling colour for new properties in Malaysia.
White walls and ceilings work as a neutral base from which to start your interior design efforts. But what happens when you need to update your wall and ceiling colours to create a totally new vibe in your home?
You could go the DIY route and repaint your walls and ceiling on your own. But it can be a big project if you have no time, or worry about getting paint everywhere. And, the job becomes more complex if you want to create special paint effects and textures.
Thankfully, it's easy to find painting services in Malaysia. House painting services in Malaysia are relatively affordable (compared to wallpaper), and you can ask your painting contractor to create different effects as needed.
When should you repaint your home?
Different rooms in your home will experience different levels of wear and tear. For example, your bathroom may suffer from mould and mildew after 2 to 3 years and should be repainted.
However, your living and dining room may only need to be repainted every 5 to 7 years (this number can be much lower if you have young kids!). The same goes for bedrooms.
External walls experience strong sun and heavy rains throughout the year and may need to be repainted every 5 to 7 years as well.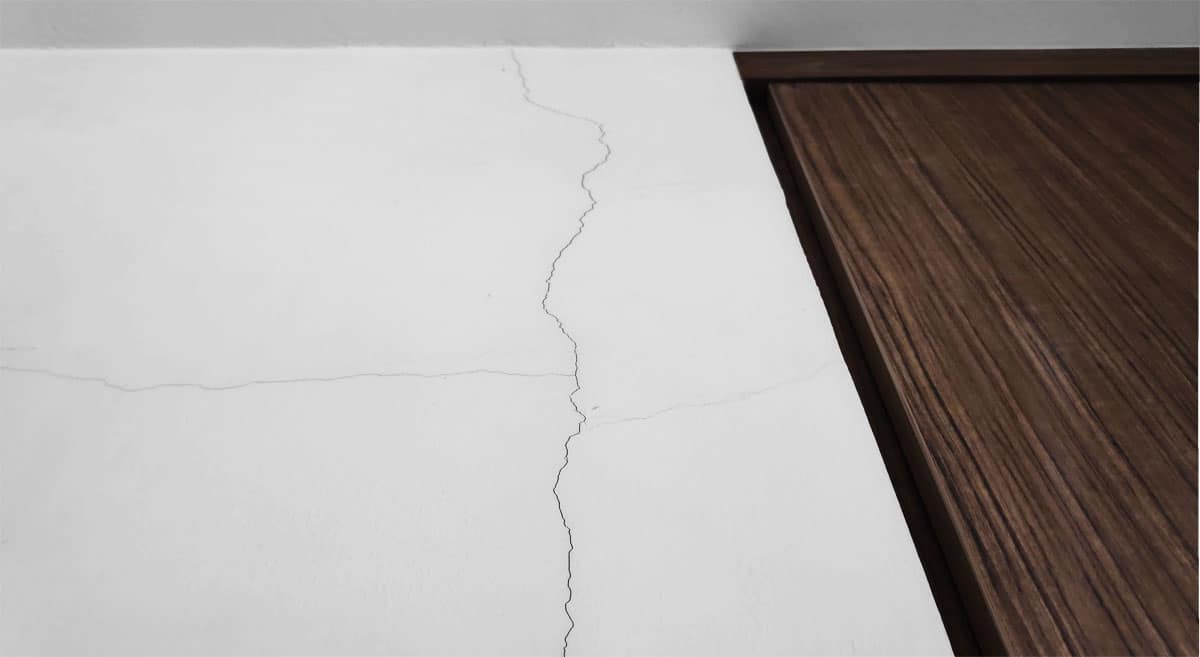 Why hire a professional painting service?
There are many reasons to hire a proper painting service in Malaysia. The main one is to save time. Repainting your home can take a long time, and if you are doing it yourself, you will need to do it room by room, and clear each room out beforehand.
But, with a painting contractor, you get a team of painters who can do the job in far less time. This means that your rooms are not blocked off for long, and you can get to enjoy a refreshed home instead of leaving it in different stages of DIY.
Another reason why a painting service can get the job done much faster is that they have the right equipment and painting techniques. Would you invest in ladders, tarps, long poles, rollers, spray tools, wall patching and plaster, brushes and more, just to do a job that only occurs once every few years?
Finally, a professional painting service will know how to apply the right techniques to ensure your paint lasts for a long time. This includes preparing the walls and ceiling beforehand and applying the right primers and sealers.
Price of home painting services in Klang Valley
The price of painting services will depend on several factors:
Internal or external

: External walls may require additional layers such as primer or sealer, and use outdoor paints that are suited for harsh weather. They will also need several coats to ensure that the colour is even.

Preparation of wall

: Depending on the condition of the existing walls or ceiling, you may need different methods to remove the old paint. For example, old exterior paint may require water-jetting services to remove it, otherwise, it will impact the adherence of the new coat of paint. If the walls are not level, they may need levelling. Or, if the walls have cracks or holes, they will need skimming or filling.

Different rooms in the house

: The kitchen and bathrooms may require a coat of sealer before painting. They may also need paints that have antifungal properties.

Size of area and number of coats

: Generally, the more wall or ceiling surface area, the more paint needs to be applied. And depending on the type of paint used, you may need to increase the number of coats to ensure even coverage.

Colours

: Naturally, a simple coat of white paint is the most affordable. But if you are thinking of adding more colours to one room, such as painting one wall a deep blue hue to create a feature wall and the rest white, the cost will increase.

Effect

: Similarly, if you want your painter to create two-toned effects, geometric patterns, or textured effects like rag-rolling or sponging, it will cost more.

Paint quality

: Different paint brands will advertise different properties such as anti-mould, anti-fungus, matte or gloss finish, low VOC, or even anti-mosquito. These different properties will affect the price.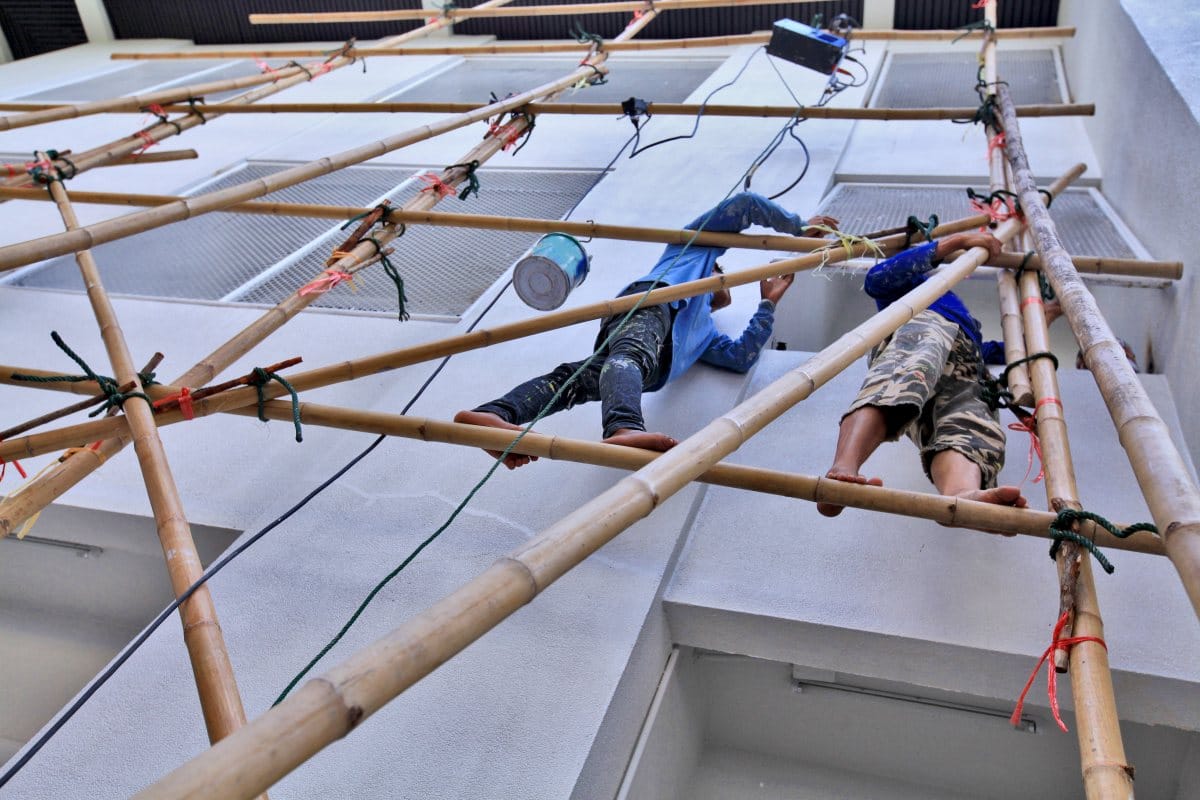 Basic Painting Prices
For interior all-white walls using ICI Maxilite emulsion paint
Maxilite is generally considered as an all-purpose interior white paint. Typically used for ceilings, it can also be used for walls to provide a basic coat of white. Other brands include Nippon Matex and Jotaplast by Jotun.
Prices start from:
Interior (Wall only): RM1.20 psf
Interior (Wall and ceiling): RM1.50 psf
Based on the rate above, the basic painting cost for an average 1000 sqf apartment with 3 bedrooms and 2 bathrooms would start from around RM3500.
If you want a more premium white paint, such as Nippon Easy Wash, the price of interior walls can increase up to RM2.50 psf. If you intend to use two colours in your home (for example, using a different colour on a feature wall), prices start from RM2.80 psf.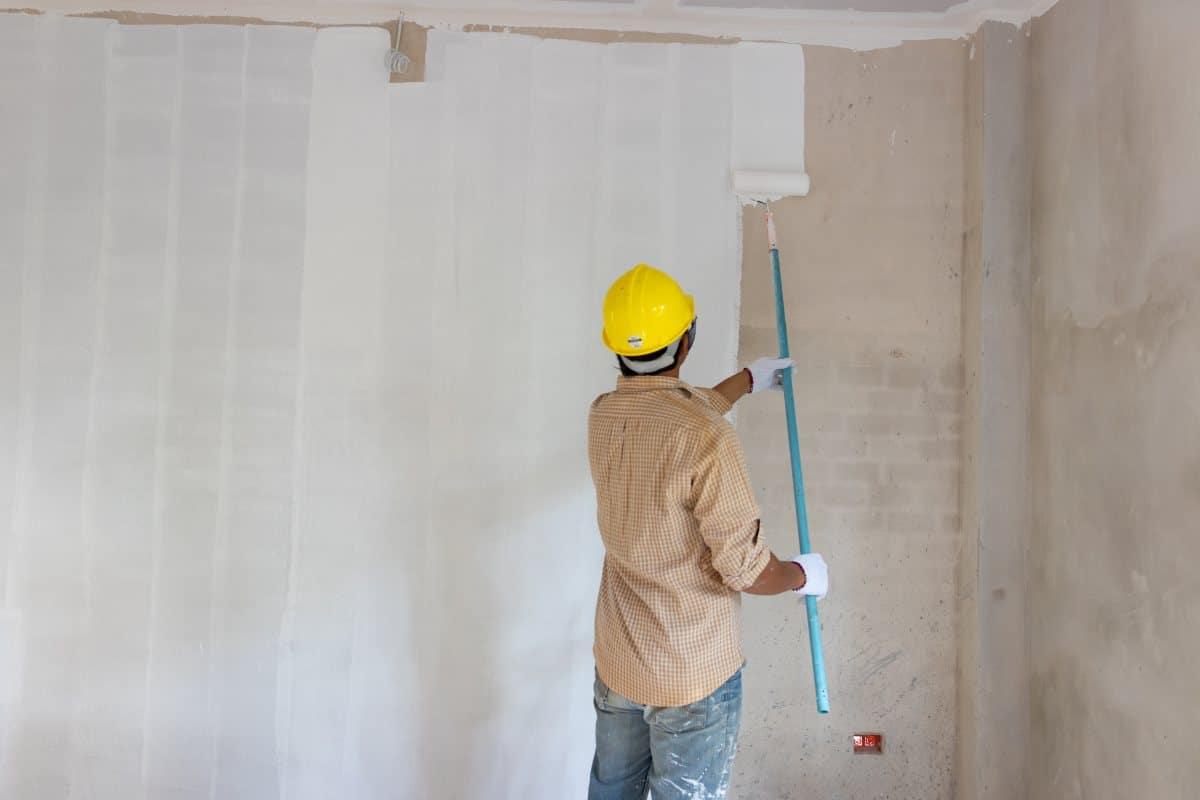 For exterior all-white walls using Dulux Weathershield
Dulux Weathershield is a common choice for external walls. Other products include Nippon Weatherbond and Jotun Jotashield.
However, exterior walls will almost always require a coat of sealer to go with the paint. Applying a sealer before painting helps the paint to stick to the walls better.
Prices can also vary as exterior painting also needs to consider other factors, as explained below:
When it comes to exterior wall painting, we need to factor in the height of the house, whether we need safety equipment and scaffolding, as the condition of the walls may require water-jetting
– Shaun, a representative of painting firm Wallworks (A Recommend.my service provider)
As such, prices for exterior wall painting could start from RM5 – 6 psf.
What is included in a painting service
A professional painting service will usually include these items:
If the home is occupied, the team will help to shift the loose furniture out before work begins
After the loose furniture has been moved out, they will cover the floors and built-in furniture to protect from paint splatters
To ensure an even edge, they will tape the door frames and window frames when painting the walls and ceiling. Similarly, the walls around the frames are taped to allow the frames to be painted.
If there are light fixtures that cannot be removed, such as downlights that are built into an L-box plaster ceiling, they will also tape around that before painting. One alternative to avoid accidentally painting the lights is to loosen them slightly and let them hang off the ceiling by its cord. This will allow the rollers and brushes to paint under the lights
How long does house painting take?
Generally, the interior painting for a 1,200 sq ft home may take around 2 to 3 days, if the home is empty. The amount of time will increase if the home is currently occupied since existing furniture will need to be moved out before work begins.
Another task that will add extra time is to remove existing paint, level the walls, or apply a skim coating. You also need to allow time for any primer or sealer layer to dry before applying the actual coats of paint.
Where to find good painting contractors in Malaysia?
Get a quote for your house painting project by submitting your details at Recommend.my. We have hundreds of experienced contractors ready to respond to your request. Browse their portfolio of work through the Recommend.my platform, and only contact the one you want to hire. All work paid via Recommend.my is also automatically covered by our home protection guarantee against damage, theft and job abandonment.