Malaysia may not have turquoise blue skies or flaming autumn leaves as a backdrop for your wedding. But what it does have in abundance are beautiful lush rainforests.
We scoured the Net to find some awesome wedding locations, specially for nature lovers. Note: We left out beaches and landscaped hotel gardens. We also focused only on forested places where you could actually host a wedding ceremony on the lawn, and not just do a pre-wedding photo shoot.
Here are some of the best locations we found in Malaysia for a forest or garden wedding ceremony surrounded by nature.
Need a wedding photographer?
Recommend.my has hundreds of creative and experienced wedding photographers ready to quote for your big day.
1. Gita Bayu, Seri Kembangan, Selangor
Just a short distance from central KL, Gita Bayu is an award-winning residence in Seri Kembangan, Selangor. It offers a mix of individual and cluster bungalows, low-rise apartments and villas, a fully functioning clubhouse at the heart and various other leisure facilities.
Within Gita Bayu, the Kebun Mimpi Restaurant offers a great wedding location. Set within 10 acres of lush tropical gardens at the edge of a shimmering lake, this majestic area also includes a floating pavilion on the lake itself; a perfect setting for an intimate wedding.
Capacity: 230 pax. However, if you are thinking of using the floating platform for your ceremony, it will only hold 20 or so.
2. Enderong House, Janda Baik, Pahang
Enderong House is a great place to host an intimate wedding. Located amidst pine and indigenous rainforests in Pahang, the site is one location in Tanarimba, an eco-development sits 2,000 ft above sea level, with day-time temperatures range between 22-28º C. Capacity: About 200.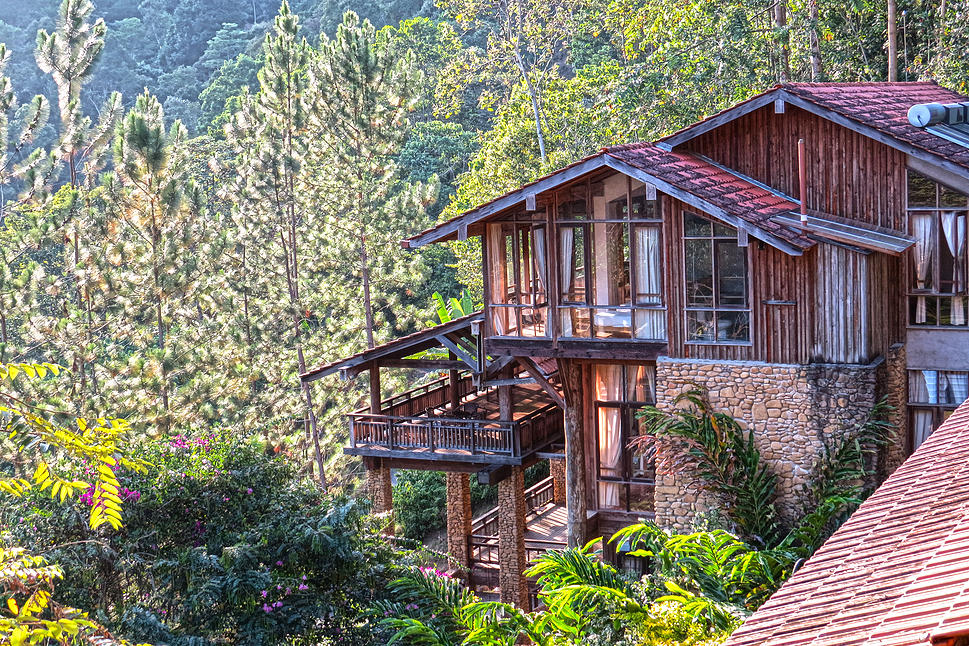 Photo by GallerieCK. Source
Photo by GallerieCK. Source
3. Aman Rimba, Janda Baik, Pahang
Aman Rimba is a private estate located 50 minutes from KL. It has 6 private villas spread across 3 acres, and offers a stunning backdrop for a charming wedding in cool hillside weather. Maximum capacity: Up to 250 pax.
Photos from their Facebook page: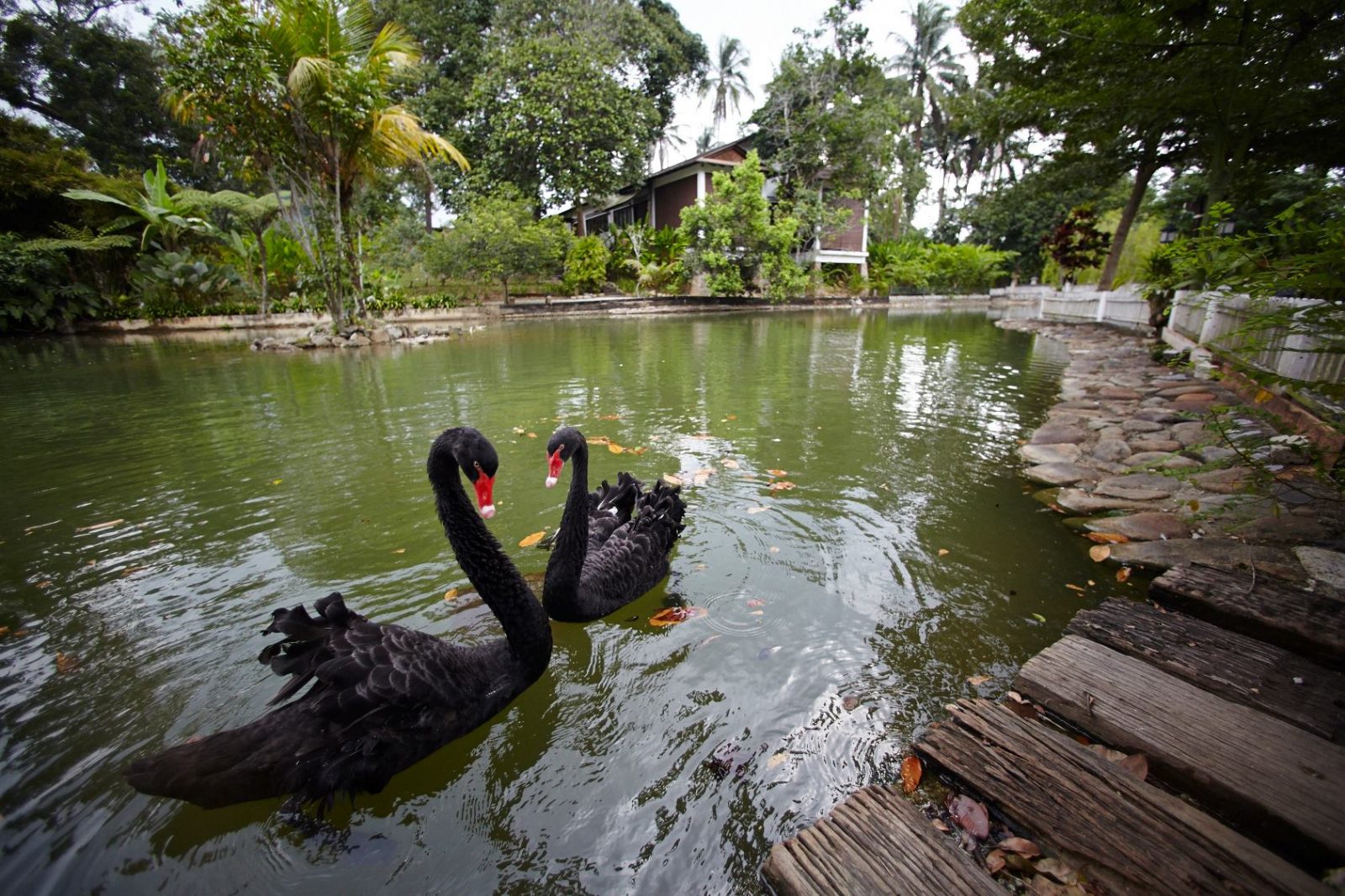 The location was also captured by the team at LightFrame Photography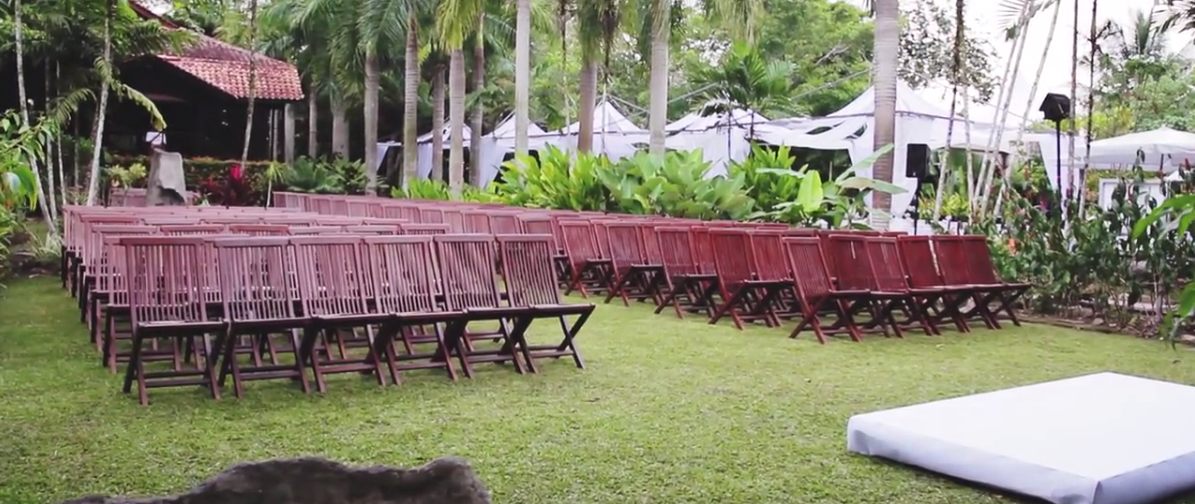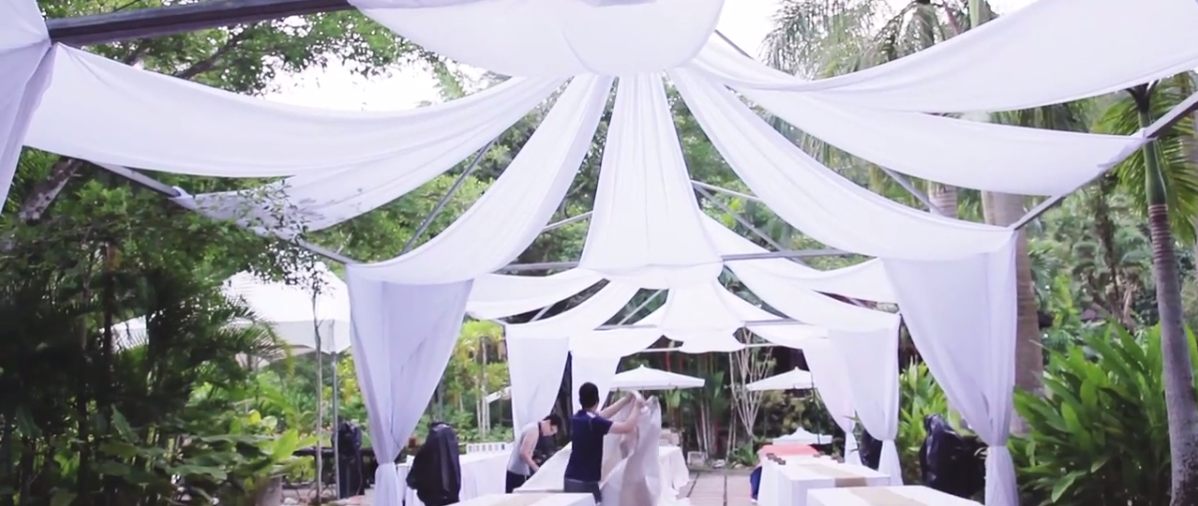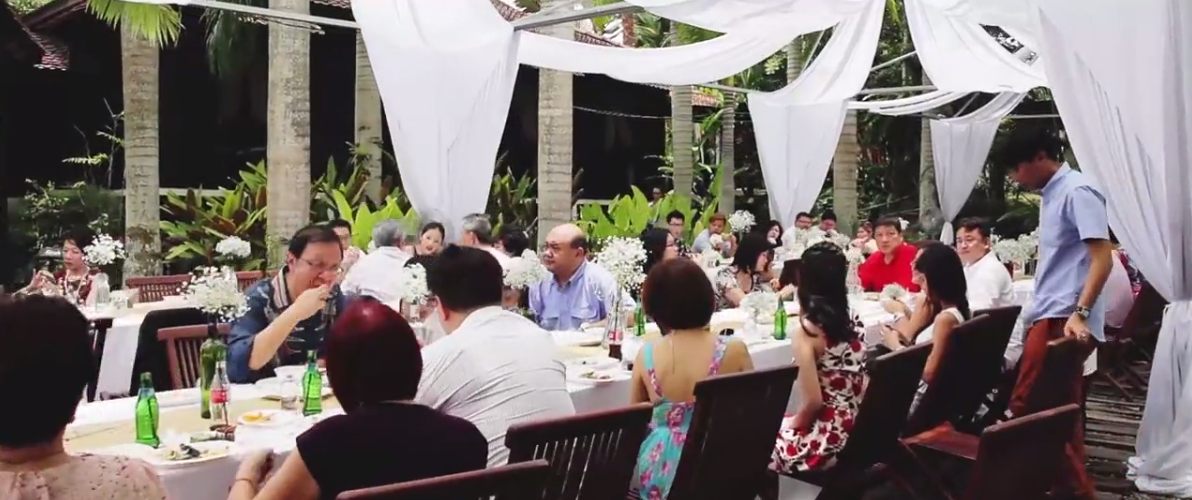 4. Dusun Garden Fairies, Cheras, Kuala Lumpur
Located on a hill at the 18th mile in Hulu Langat, Dusun Garden Fairies includes a garden, treehouse and pavilion for hosting weddings. Maximum capacity: 200 pax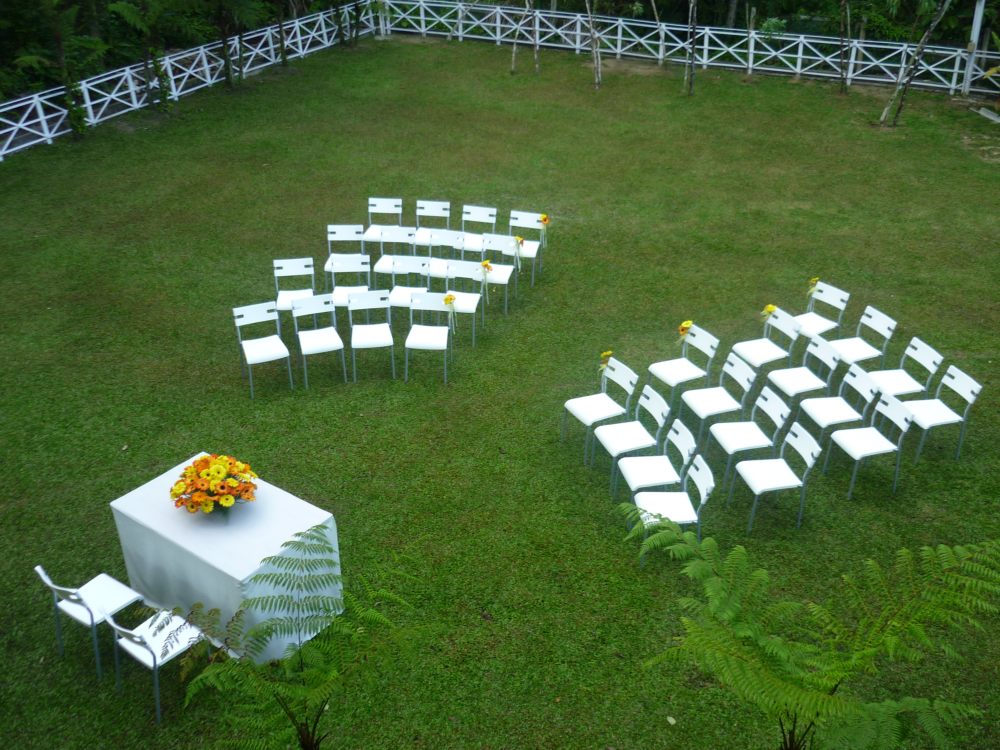 Photo sources: Dusun Garden Fairies, Pineapple Studios
5. Casabrina, Raub, Pahang
Casabrina is a 6-star luxury resort at the foothills of Pahang. Surrounded by lush virgin jungle, the site consists of two exclusive villas (with a third being built) of unique tropical-rustic and modern architecture.
The main villa is Villa Amertani, consisting of 4 bedrooms and a large living area housed in glass from floor to ceiling.
Screenshots below from wedding video for Yiu Lin and Azlan Iskandar at Villa Amertani, shot by Manggis.tv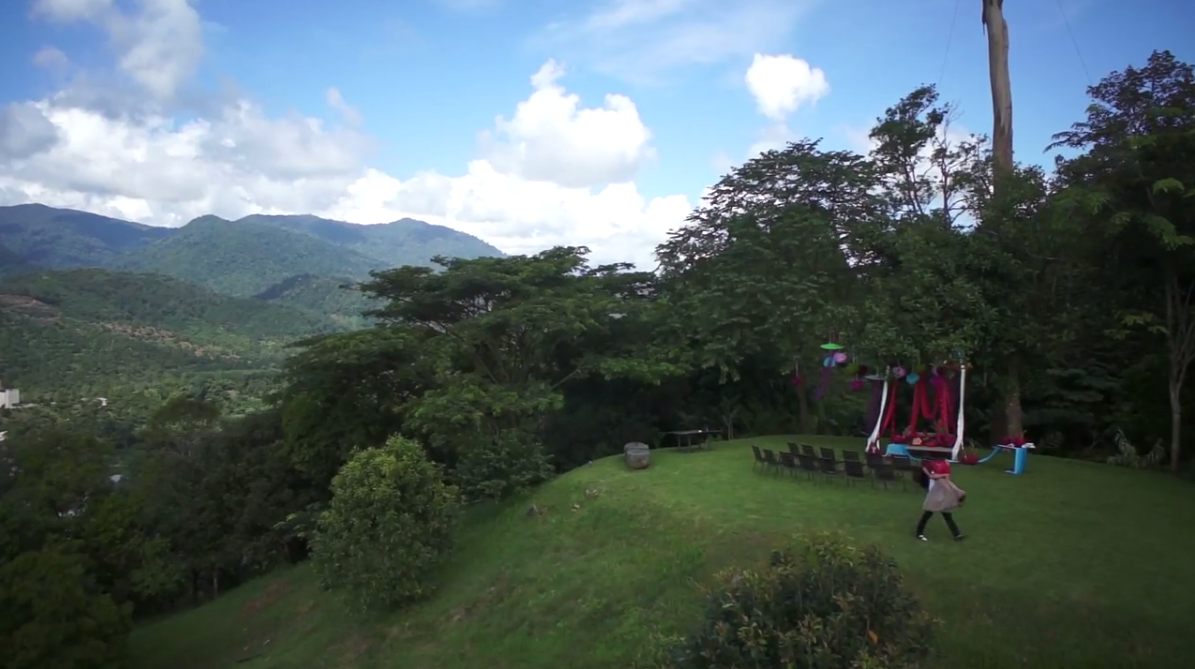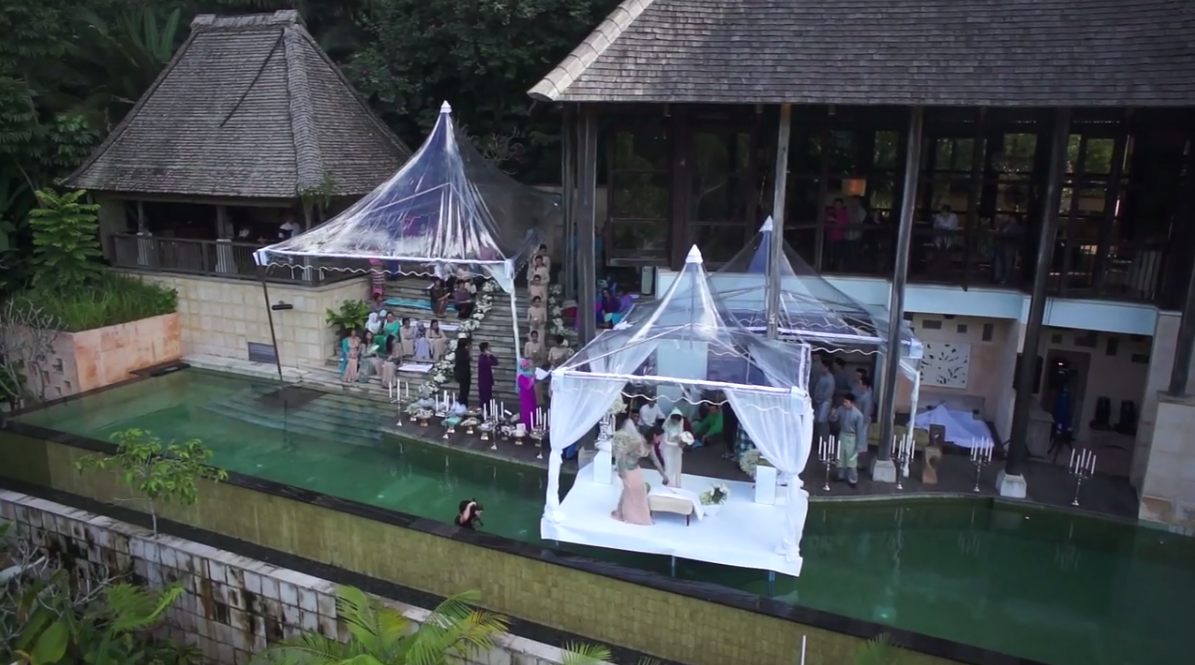 6. Tropical Spice Garden, Penang
Tropical Spice Garden is one of Malaysia's premier eco-tourism destinations. Couples can choose to hold their ceremony at the Water Garden, Bamboo Garden or Pavilion, for a great setting complete with towering canopy trees and a bubbling man-made stream.
Capacity: Up to 100 pax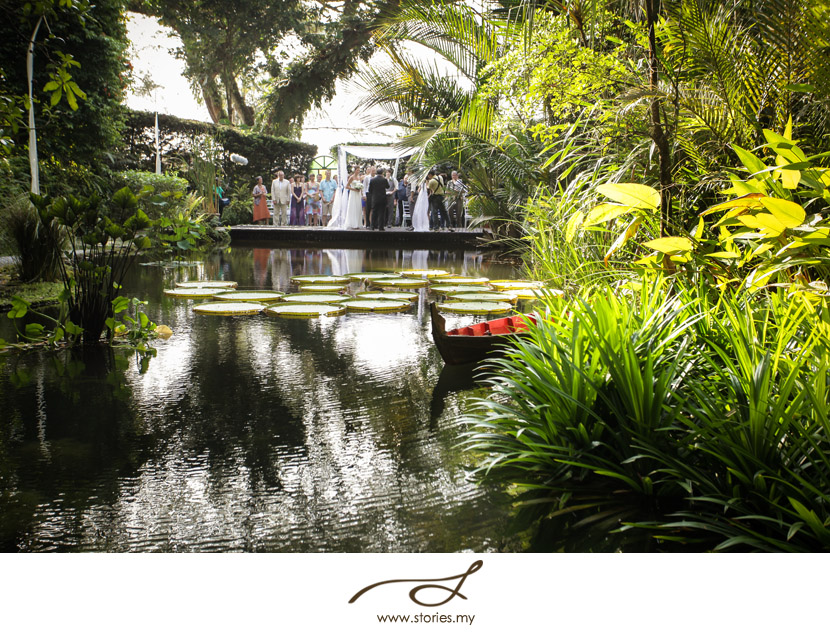 Photo by Stories.my
7. Sentosa Villa, Taiping, Perak
Sentosa Villa is ideally located in the heart of Taiping – Lake Garden, and 15 minutes walk to Maxwell Hill.
Need a wedding photographer?
Recommend.my has hundreds of creative and experienced wedding photographers ready to quote for your big day.