Now that Justice League is out in cinemas, kids are spoilt for choice on which superhero to pick as their favourite.
With Avengers introducing the Marvel characters a few years earlier, and many more hero movies in the works, your kids will definitely see more of Spiderman, Superman, Batman, Captain America, Iron Man and many more.
So, if your child is a huge fan of the superheroes from the Marvel or DC franchise, they will certainly go wild for a superhero-themed birthday celebration! Of course, the party would not be complete without a superhero-themed birthday cake. Want a Batman cake? Or a Superman cake? Or why not mix both?
Recommend.my has many talented bakers that can create a custom superhero themed birthday cake for any occasion. Here are just some of their artworks to give you ideas for your next party!
1. An Avengers birthday cake with buttercream frosting and fondant cutouts of the superhero characters.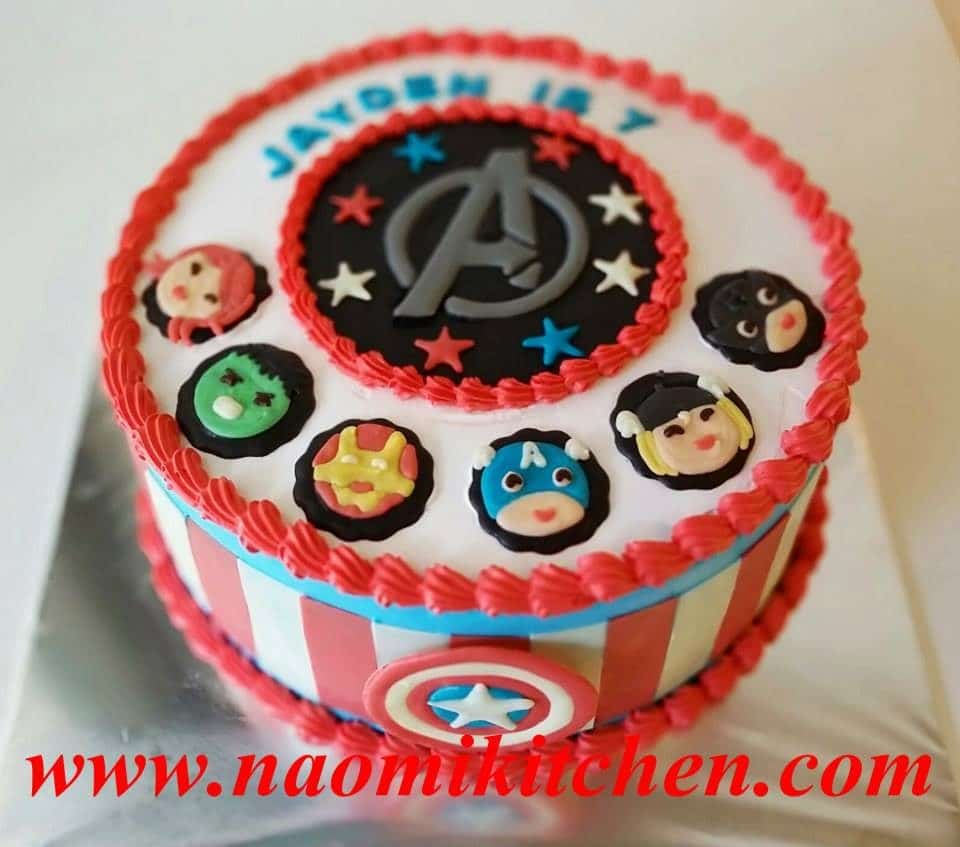 2. This baker created a mash up cake with Batman, Superman and Spiderman costumes in this regular round cake with colourful fondant sheets.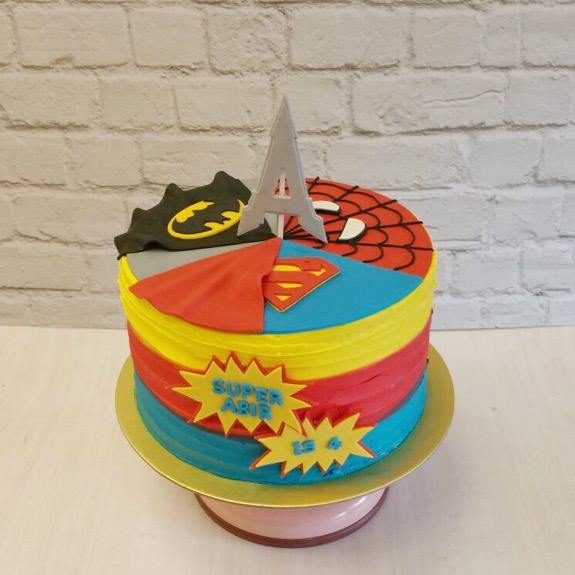 Little House of Dreams. Source
3. Another combination Superman, Spiderman and Captain America birthday cake with their iconic logos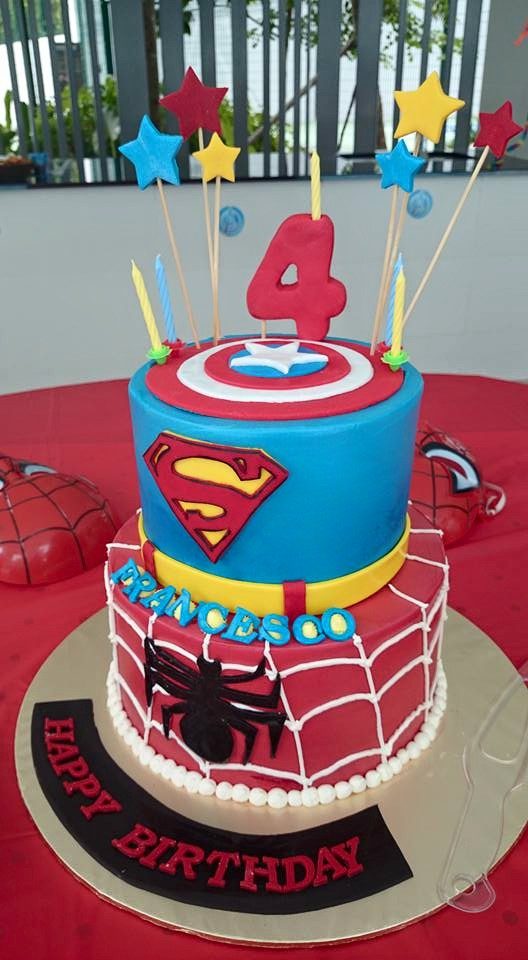 My Fat Lady Cakes and Bakes. Source
4. A Batman v Superman cake for the boy who just can't decide which superhero is cooler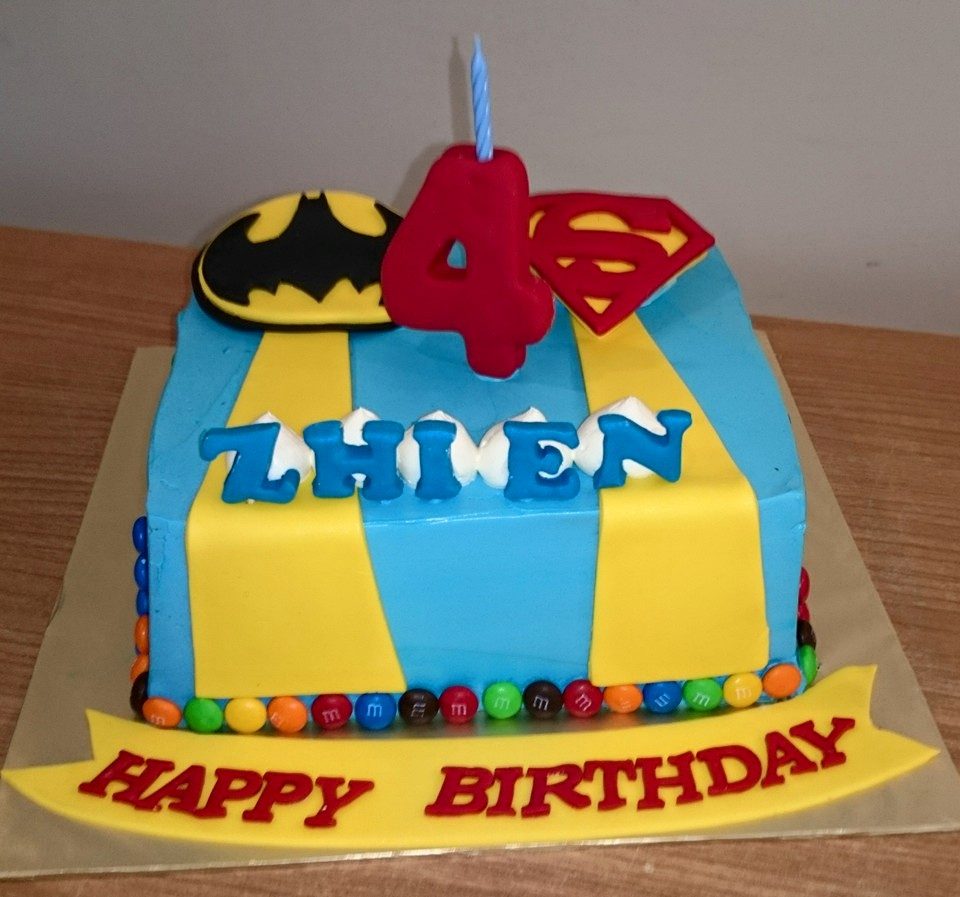 My Fat Lady Cakes and Bakes. Source
5. A two-tiered Avengers cake frosted with buttercream and decorated with fondant cutouts. With action figures!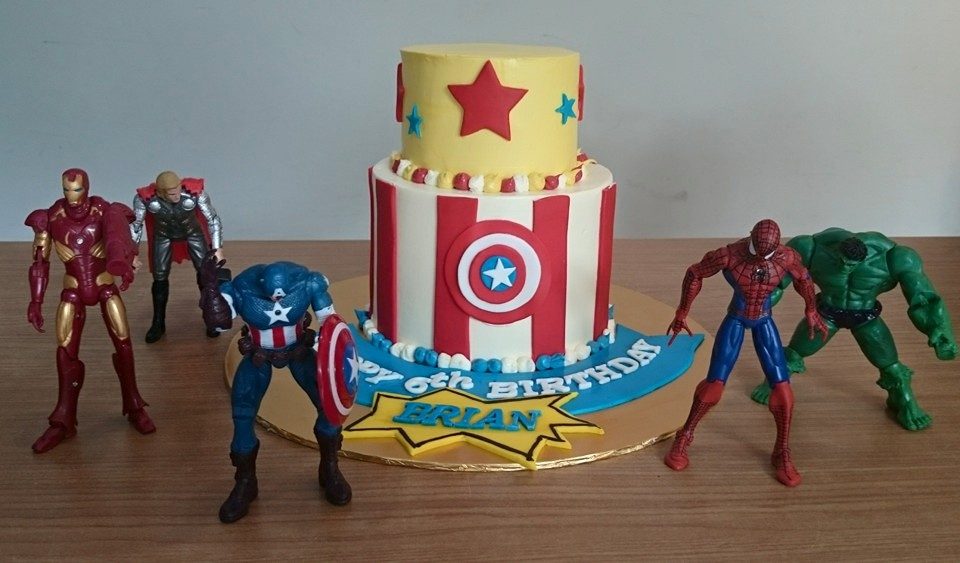 My Fat Lady Cakes and Bakes. Source
6. A two-tiered round Avengers cake with edible figurines of all the main superhero characters. Can someone say "Hulk Smash"?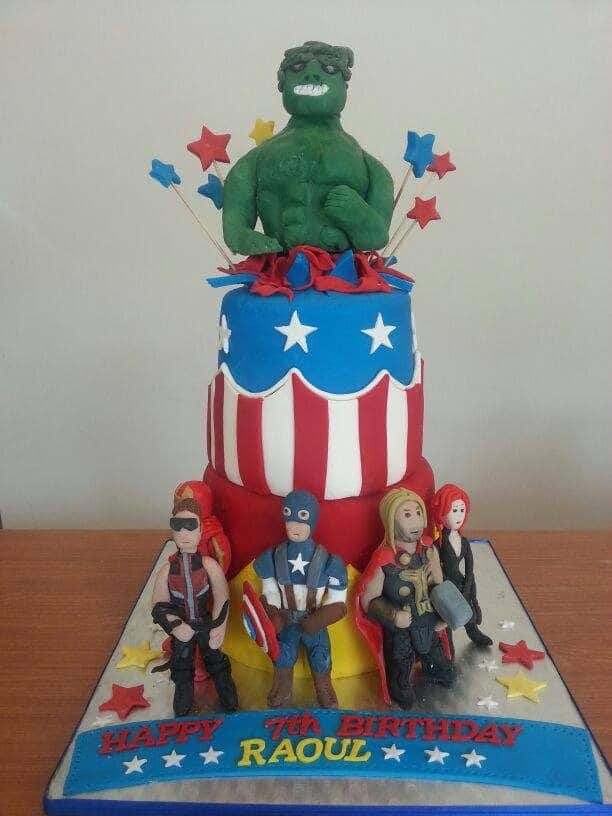 My Fat Lady Cakes and Bakes. Source
Browse more custom cake designs for birthdays, baby showers, anniversaries and more.
Apart from superhero-themed cakes, there are a lot of other cake designs and desserts that you can order from more than 400 bakers that we have at Recommend.my. Take some time to browse their portfolio before making the final decision on your preferred design, flavour and size.
Once you have the basic ideas on what to order, let us know and we will get our bakers to respond with the estimated price. Next, compare the quotes and confirm your order.