Before starting your renovation, you'd typically have a rough budget in mind. However, if you're not careful, that budget can easily skyrocket due to "unforeseen" renovation costs.
One of the reasons is a lack of detailed planning in the project.  Meanwhile, different contractors will charge you differently, so it's easy to miss out important details if you don't compare quotes.
Sure, you can always take precautionary steps like screening through a list of renovation contractors or even requesting multiple quotes from different contractors.
But no matter how much microscopic research you think you've done, it's best to set aside an extra budget from the initial cost to prevent yourself from getting stuck in a sticky situation.
That's why it's crucial to understand what you'll be dealing with when the contractor draws up a contract.
To spare you from misunderstandings and disputes, we've highlighted 7 renovation costs that may come unexpectedly.
Do you need a contractor that you can count on?
Recommend.my connects you with local, reliable, and professional contractors. Submit your renovation requirements now and get free quotes.
1. Electrical wiring or ducting
Thanks to our increased usage of electrical appliances/devices, having lots of plug points is a necessity in modern homes.
For example, your living room alone will need plugs for the TV, modem, wireless router, gaming console, surround sound speakers, Blu-ray player, and cordless phone. That's 7 plugs already!
Adding plug points usually costs about RM80 per point. And it requires electrical works to extend the cables, not to mention the possibility of rewiring cables at the fuse box, which could add up and cost you a bomb.
You also need to decide whether to conceal the wires inside the walls (which requires hacking), or boxing it up with simple PVC trunking (which may be unsightly).
Therefore, always check with your contractor has included the electrical wiring charges.
Also, while you may have included the cost of your aircon units in your budget, one aspect that you may overlook is the cost of concealing your aircon piping.
When you install a new aircon, it will usually come with trunking to hide the piping. But, if you want to make sure the trunking does not mess up your interior design, you will need to hide the piping in an L-box or false ceiling.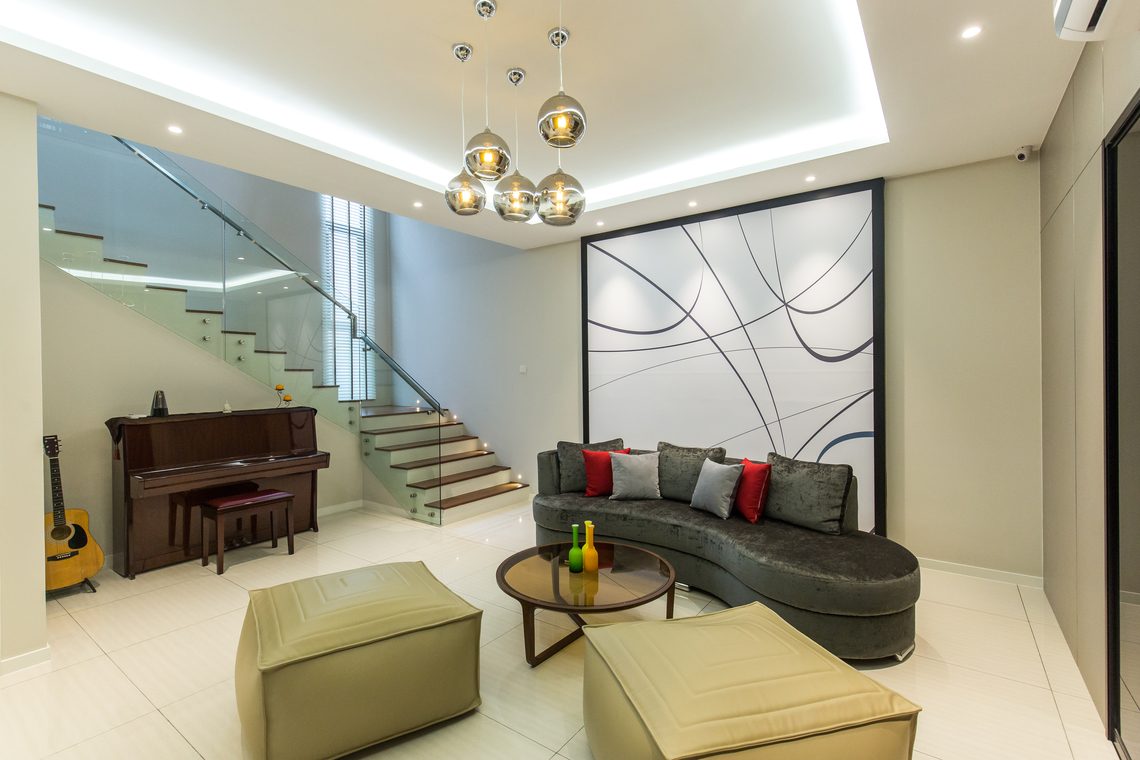 2. Renovation permit
Remember that different councils have different rules and guidelines. For example, you may need a permit to extend your kitchen if you live within the jurisdiction of DBKL.
"If we're strictly talking about renovating the interior of a landed property, then generally permits aren't needed," says Andy, an interior designer/contractor from Inniva Design and Construction.
"However, if you're renovating your home to extend an area, then you do need to apply for a permit from your local council.
"Meanwhile, condominiums are regulated by the community's management, so permits are required.
"The prices of these are based on your project's sum."
You can read this brief about the procedures for an extension or renovation approval if you need to know more.
3. Debris cleaning
Renovation costs don't just include the cost of constructing, but also debris removal.
Though it's mandatory for contractors to haul your debris and other garbage, be cautious of how much they are charging you for it to avoid overcharging because according to Andy,  the cost for debris removal is usually between RM120-RM500.
Also, if you have an open drain in front of your home, it's important to ensure that the debris is removed to prevent the clogging of your drain.
All renovation contracts should also include the cost of renting a construction waste bin (known as Roll-on, roll-off or RoRo) during the renovation. They cost around RM10 per day, and RM200 to empty it every time.
4. Post-renovation cleaning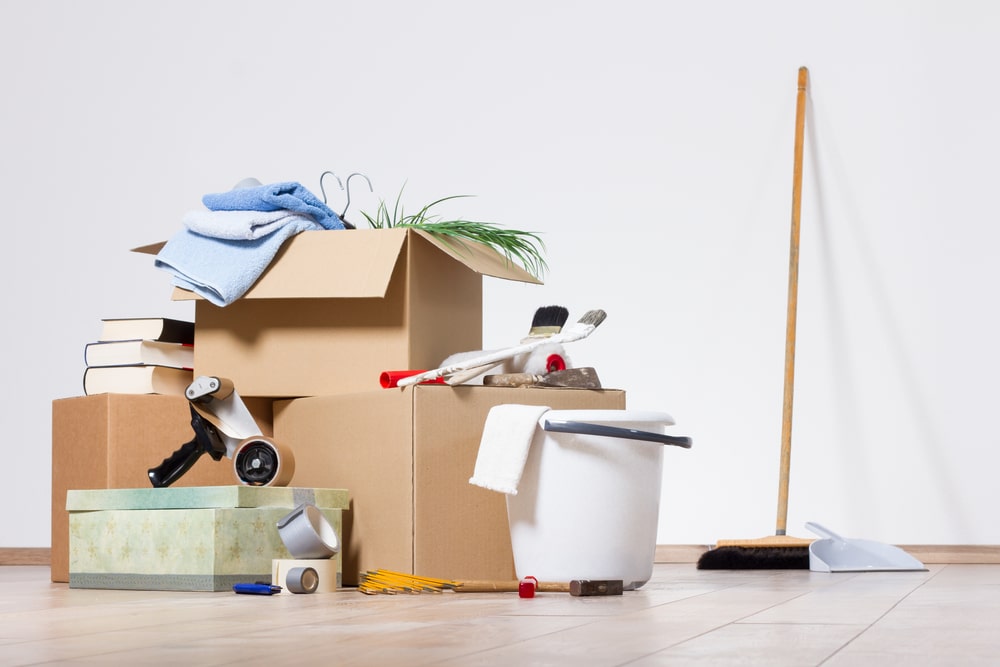 After renovation, your house will be swarming with dust and dirt. So it's vital that you allocate a small chunk of your budget for a post-renovation cleaning.
While there are many contractors who will include post-renovation cleaning in their quotes, some might not. Therefore, you may need to hire post-renovation cleaners yourself.
Post-renovation cleaners specialise in cleaning your home after heavy renovation works, and they also have special types of equipment for hard-to-remove stains.
If you need such cleaning service packages, fill in this request form and a qualified post-renovation cleaner will be in touch.
5. Door and hardware (e.g. hinges, handles, doorknobs)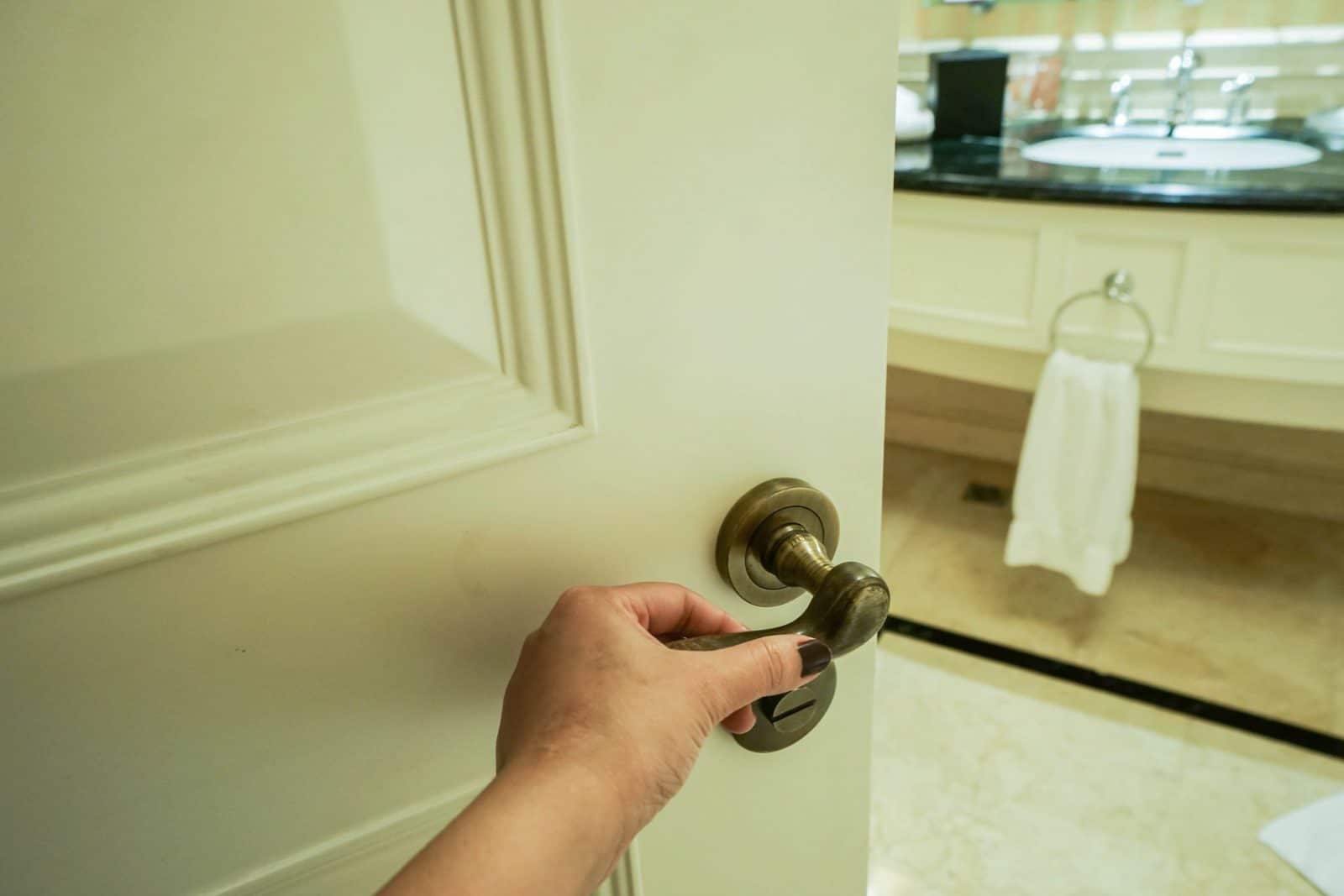 You can always specify which door type that you want (such as plywood door or Formica door).
But unless it's stated otherwise, don't be surprised if your contractor ends up charging you everything from doorknobs and handles to more intricate details like door latches, locks, and even door paint.
However, Andy says that it's difficult to quote every nook and cranny because customers have different wants and needs in mind.
"There are dozens and dozens of door accessories, so much so that it's difficult to include everything in a quote pinpointing what every customer wants.
"For instance, customer A might assume that doorknobs come included with the installation of doors. Customer B, on the other hand, might assume that they're not only paying for a door with a doorknob, but it also comes bundled with a door stopper.
"In addition to a doorknob and door stopper, customer C may assume that a door closer is included when they're quoting the price of a door.
"So most quotations will have the price for the type of door, model as well as all the accessories that come included."
6. Bathroom accessories
In most cases, your contractor will be happy to install bathroom accessories at no additional charges.
However, more complex bathroom fittings, like rain showers or futuristic water jets that shoot out from the walls may require extra plumbing work. So make sure your renovator is aware of any special fittings, otherwise, they will go with the defaults.
Your contractor can also offer to supply all the bathroom accessories for you. They will typically earn a small commission for this service, but this will add to your final bill.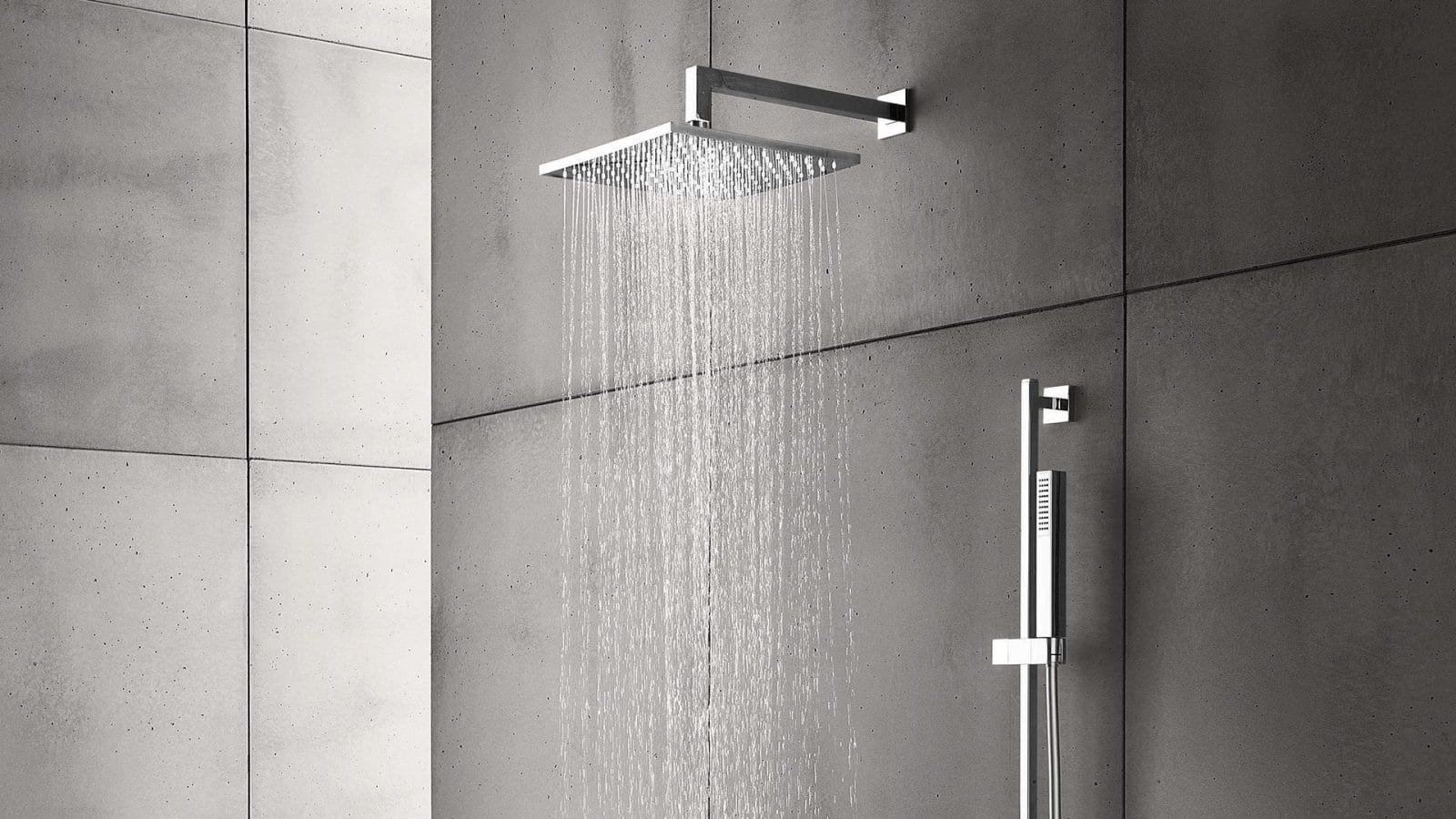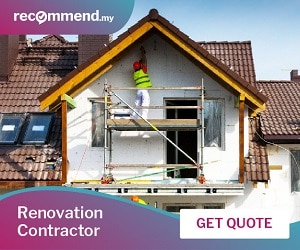 7. Last-minute changes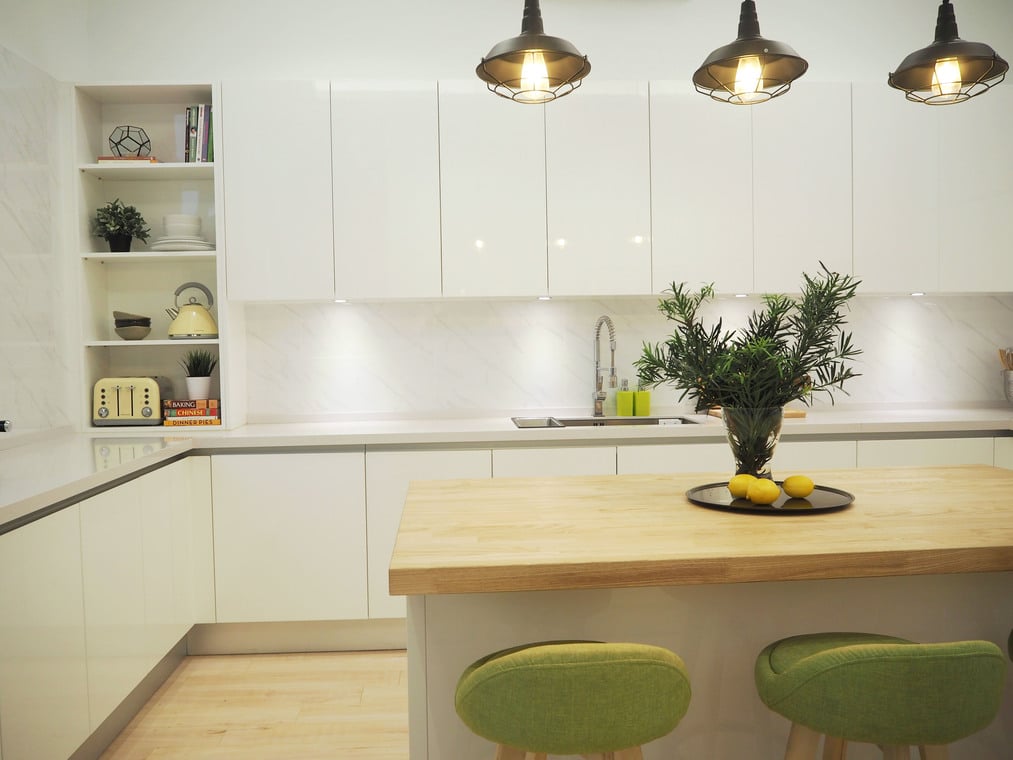 We're all guilty of making impulsive changes to our original plan, but constant drastic changes, or more severely – last-minute changes – will greatly impact your renovation and designing costs, especially when the work is already deep in progress.
One such example is making a huge U-turn on the specifications and aesthetics of your built-in cabinets. As these are tailored-made according to the design and instructions, a sudden change of plan will mean that the cost of rebuilding the latest design will add up to your final bill.
Sticking to your original plan is one way of ensuring that your renovation doesn't go over budget.
Make sure you get a detailed quotation from your contractor
To prevent yourself from hidden renovation costs in your quote, it's vital that everything is jotted down in black and white as a reliable contractor will justify the price while also providing you with a detailed quote, according to Adam Yap from Rekabina Potensi.
"Providing customers with a detailed quotation is part of the job of every contractor.
"Personally, I value transparency and honest communication. So I always provide detailed quotations to my customers, everything from the floor plan and type of material to pretty much everything else. This also helps to justify their money.
"Still, it's recommended that everything is as clear as possible, including the types of floor tiles as well as the dimension."
Recommend.my protects your renovation projects
Our highly reputable contractors will help ease you from going through the many headaches and disputes. You'll also get up to RM100,000 of insurance coverage with your renovation projects.
Looking for a reliable renovation contractor?
Simply share with us your project details and our list of contractors will respond with free quotations.